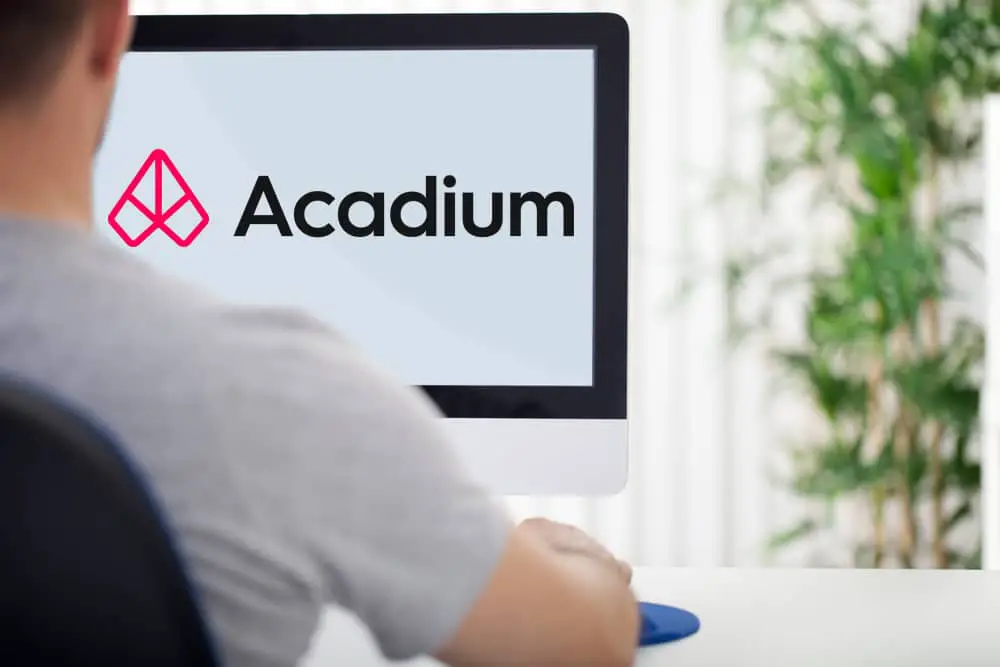 DISCLOSURE: This post may contain affiliate links, meaning when you click the links and make a purchase, we receive a commission.
As digital marketing continues to gain popularity, most businesses opt to hire remote marketing talent from online platforms e.g., Acadium (formerly GenM). And for good reasons – you get your money's value, mentoring young marketers can be quite fulfilling, etc.
Main challenge:
Most people claim to be experienced digital marketers with real-life exposure to the field. However, when you get into a contract with them, your expectations get shattered – they lack the necessary real-world digital marketing skills needed to make your business grow. Such people should be on top of your "to be avoided" category.
Here's the deal:
We've taken our time to craft the ideal Acadium review. We've included its pros and cons as well as real users' reviews. Reading this article will help you make a solid decision on whether this digital marketing hiring platform is ideal for you. Let's dive right in!
Acadium Review: Is It Worth the Price?
Quick Takes
Acadium is an excellent digital marketing hiring platform with a 4.3/5 rating on Trustpilot which is considered "Great". 83% of all the reviewers gave this platform a 5-star rating. Apprentices cited great support from their mentors. On the other hand, mentors cited professionalism and ambition from their digital marketing teams.
Unfortunately, only 9% of the reviewers gave Acadium a 1-star rating. Apprentices cited rejection from the platform despite having the necessary skills needed for digital marketing. On the other hand, mentors cited declined refund requests and poor matching services.
How Acadium Works
Acadium helps young marketing talents grow their careers by linking them with mentors who own businesses. The young talents get into an apprenticeship for three months – during this period, they get to help their mentors grow their businesses.
Unfortunately, the trainees are not paid by the platform during their training period. However, they still benefit a great deal because the platform allows their mentors to provide feedback which is essential in helping them improve.
Pro tip: Remember, digital marketing entails Search Engine Optimization (SEO), Search Engine Marketing (SEM), social media, email marketing, etc. Digital marketing is essential as it helps businesses and brands target an audience and make sales.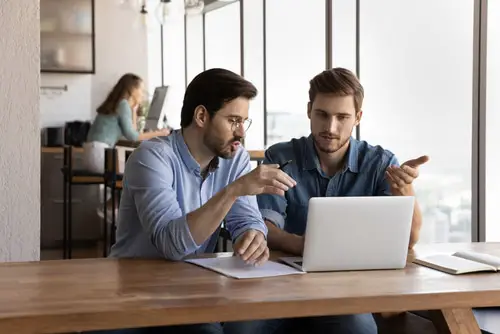 It, therefore, means that training your young marketers well might benefit you in the long run, especially if they become your employees in the future. It is also important to note that you do not have to employ your apprentices after the mentorship program is complete.
Pricing
Mentors are required to pay a fee to Acadium – the platform offers two paid plans. Check them out:
Yearly membership – this plan goes for $1,599. Please note that

this paid plan currently has a 20% discount offer

. Check out the features it offers:

Unlimited new candidate requests
A three-month apprenticeship contract + 120 working hours
A single apprenticeship position at a time
You get to pay $399 for additional apprenticeship positions
An apprenticeship advisor + a team that sources, vets, and matches you with ideal candidates

Quarterly membership – this plan goes for $499 per quarter year. It has the same features as the yearly membership paid plan.

Unfortunately, it does not have any discount offers at the moment

.
*Acadium's pricing can change at any time. You can visit their website to confirm their current pricing and offers.
Pros and Cons of Using Acadium
Pros
Cons
Flexible and affordable payment options
Limited working durations (10 hours per week for 3 months (or 12 weeks))
Acadium offers matching services
Some customers noted that Acadium's video chat was a bit buggy
Awesome customer support
No payment for apprentices
You get to train your apprentices on a variety of digital marketing tasks
Apprentices are provided with training materials to help them during the mentorship duration
Apprentices receive apprenticeship completion certificates after the completion of the mentorship.


The certificate can be posted on social accounts, e.g., LinkedIn
Acadium Review from their Customers and Apprentices
Check out the good and bad customers and apprentices had to say about Acadium on Trustpilot:
The Good
The Bad
Mentor

"I was able to be matched with an excellent intern. She went overboard and helped me a lot. The team at Acadium was able to answer all my questions."

~ TSD Telecom
Mentor

"Once you are "matched" with an apprentice, you are no longer able to get a refund. The apprentice does not have to do any work or even communicate with you."

~ Katie
Apprentice

"I'm blessed to be an apprentice with Acadium for the last 3 months.

I got full support and their staff is very professional and keen.
They were always there to respond to and resolve my inquiries."

~ Safinaz
Apprentice

"My resume is FULL of advanced digital/social media marketing training, SEO, graphic design, and related subjects, yet they sent me an email back saying that I don't have any training."

~ Douglas
Apprentice

"I am a graphic design student looking for an internship. I met and interviewed some great mentors at Acadium. Although we are not matched yet, I have received sincere care and support from Acadium. They found mentors and established a conversation between us quickly. When something went wrong, they helped me…"

~ Chen
Our Verdict on Acadium
At this point, you're probably asking yourself whether Acadium is really worth it. As far as we can tell, Acadium is worth trying. Its benefits surpass its downsides making it an awesome platform.
In addition, you get a deep sense of satisfaction after training your apprentice(s). The level of satisfaction is deepened even further if you decide to employ the apprentices after the training period is complete.
Here's the deal:
Acadium is an awesome digital marketing mentorship and apprenticeship platform hands down. We strongly recommend trying it out if:
You are a mentor looking for apprentices who you can train and bring them onboard to your business/company

after completion of the mentorship program.

You want to expose yourself to real-life digital marketing but you don't have someone to train you on how to go about it

. This platform also helps you a great deal to do away with impostor syndrome.
You can always get in touch with us for more information on how to utilize this platform to the fullest, or just in case we missed something.
Frequently Asked Questions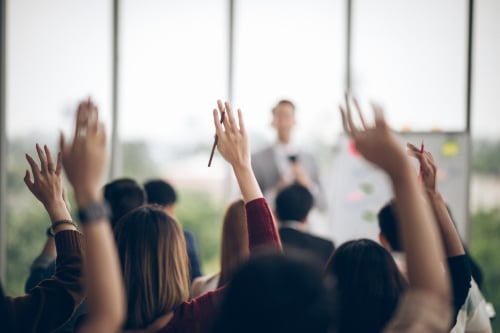 What Should You Expect from Acadium Apprenticeship Program?
You should expect to gain real-life digital marketing skills e.g., writing and optimizing content for search engines, designing social media posts and ads, etc. The program should also help you do away with impostor syndrome.
How Can You Get Your Apprenticeship Completion Certificate?
Just before the completion of your apprenticeship, your mentor will receive an email to remind them to complete your end-of-apprenticeship review. After your mentor and Acadium complete reviewing your end-of-apprenticeship review, your certificate will be sent to your email. You can then post it on your social accounts, e.g., LinkedIn, Twitter, etc.