Editor Rating

Rated 3 stars

Good
---
Reviewed by:

Published on:

Last modified:
---
Our Top Ranked #1 Web Host

Note: This website ReviewPlan.com is hosted on SiteGround
Latest Uptime Stats (Real Records):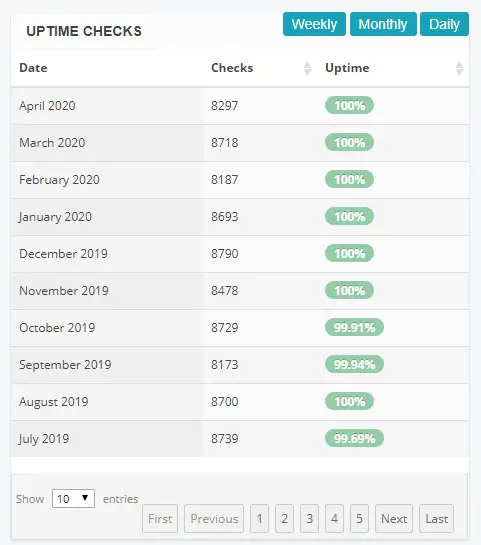 Server Response Speed Test Scored A+: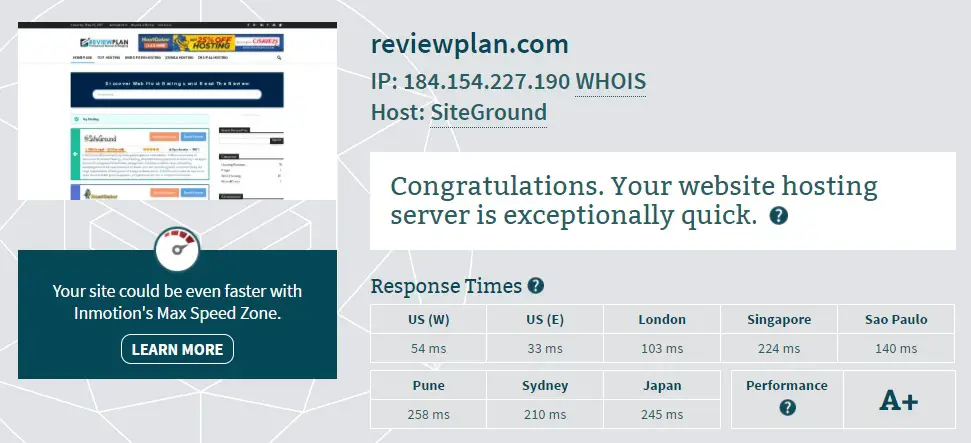 What is Acenet Hosting?
Since 2003, Acenet hosting has provided top notch and reliable web hosting services to its vast and diverse array of customers. For more than a decade, people have appreciated the robust performance and high reliability of Acenet web hosting services.
The company offers hosting services and plans across the entire budget spectrum; in other words, there is a plan for everyone from individuals to corporates. The Acenet hosting platform includes shared web hosting, cloud hosting, dedicated servers, and even reseller hosting plans.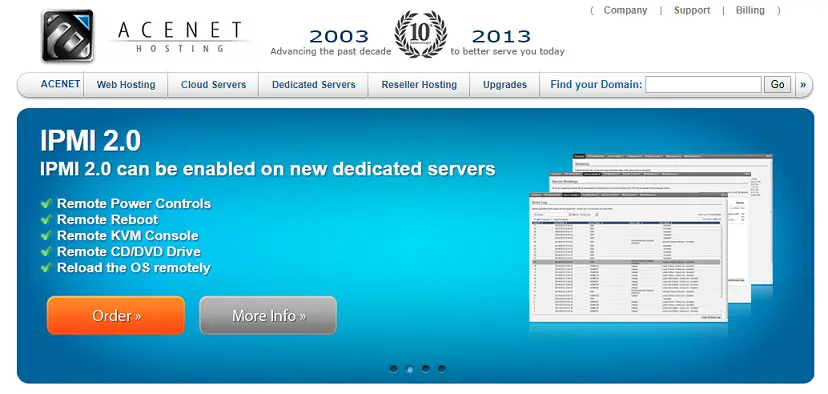 Acenet 

Reviews on Hosting Plans and Services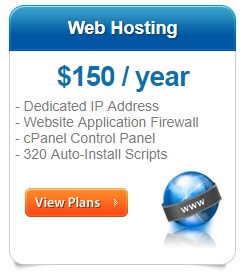 Shared hosting plans from Acenet Hosting are billed quarterly. The regular rate is USD 39 for 3 months, which gets you 32 GB of storage space on high speed solid state drives in hardware RAID 10 configuration, and 320 GB of transfer bandwidth.
This includes the support for hosting up to 10 domains, a dedicated IP address, a web interface control panel from cPanel, one click installation via the Softaculous script installer, support for up to 100 subdomains, 10 add on domains, 100 parked domains, 100 MySQL databases, and much more.
All shared hosting plans run on 64 bit CloudLinux 6 operating system on continuously monitored servers and multiple redundancies to ensure consistent operation and performance.
Acenet Reviews on Cloud Hosting Plan
If you are looking for cloud hosting solutions for business and commercial use, Acenet has you covered there as well. All cloud hosting solutions are powered by a 100% solid state drive technology, which removes all performance bottlenecks and delivers peak performance at all times.
Plans start at USD 25 per month for two virtual CPU cores, 48 GB of storage on enterprise grade SSD in hardware RAID 10, 4 GB of server grade ECC memory at 1600 MHz, and 500 GB of transfer bandwidth in BGP protocol traffic.
The plan goes all the way up to USD 400 per month for 32 virtual CPU core, 768 GB of storage space, 64 GB of memory, and 8 TB of transfer bandwidth.
With such performance and power on tap for a very affordable price, Acenet cloud hosting is one of the most value for money offerings in the cloud hosting sector.

Acenet Reviews on Dedicated Hosting Plan
If you need to ultimate in server performance and bandwidth, you can go for Acenet's enterprise grade dedicated server plans. Each server plan comes with the latest generation Intel Xeon processors, remote KVM console, and Remote Power control as well as fully integrated IPMI 2.0 for greatly increased performance and reliability.
Plans start at USD 147 per month for an Intel Xeon E3 1200 series CPU, 3 TB of storage on hard drives in RAID 1, 16 GB of server grade ECC memory, and 10 TB of transfer bandwidth.
The plan goes up to a USD 239.95 per month that comes with dual Intel Xeon E5 2600 series CPUs, 3 TB of storage, 32 GB of server grade RAM, and 10 TB of bandwidth.
For the prices, these plans offer great value. While we do wish that there are more plans with added resources for the most demanding clients, these servers should work perfectly for a large majority of users.

Acenet Reviews on Reseller Hosting Plan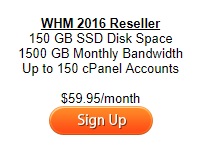 If you are a web development or web design studio looking to bundle hosting services into your pre-configured packages, Acenet has a perfect array of reseller hosting services as well.
These services are the completely white label, allowing you to set prices and resource allocations as you see fit through your enterprise.
The WebHost Manager Control interface allows you to manage all dedicated customer accounts and service through a single UI page, giving you flexibility and ease of use.
The reseller plan costs USD 59.95 per month and comes with 150 GB of storage space on high-speed SSD, 1500 GB of monthly transfer bandwidth, and support for up to 150 cPanel accounts for each individual user.
This reseller plan vastly undercuts most of the other reseller accounts from competing for hosting services and is great value for money. Reseller plans also have almost unlimited access to resources like subdomains, parked domains, email accounts, and FTP accounts.
Reseller accounts are hosted on servers powered by 64 bit CentOS 5 operating system and backed up by R1Soft CDP remote backup solutions.
Acenet Reviews on WordPress Hosting Plan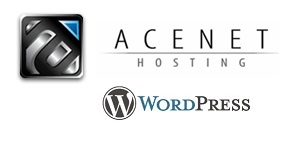 Acenet offers a great shared hosting portfolio that supports all major CMS platforms like WordPress, Joomla, and Drupal. This should make up for the fact that the company does not offer a dedicated or stand-alone WordPress hosting plan.
However, the flexible shared hosting platform guarantees that any pre-designed or custom designed WordPress plan would work perfectly on Acenet servers.
As the hosting environment is moving towards better-designed websites and more advanced features with their focus on usability, UI, and UX, WordPress hosting have been thrust into the domain of the most budget hosting plans that many reputed service providers choose to forgo.
Acenet Reviews on Support and Customer Service
Acenet has award winning 24 hours customer service that is available 365 days a year. The technical support is quite proficient, delivering solutions to commonly occurring problems within a reasonable time frame. Customer service is also good and from the prices Acenet charges, it worth the money.
Acenet Reviews on Uptime Performance and Server Status
Acenet has maintained an impressive 99.9% proven server uptime for more than a decade of continuous operation. Thanks to the multiple layers of redundancies in place that protect Acenet servers against any interruption in service, the company has been able to deliver uninterrupted services with minimal down time or speed reductions.
Good and Bad of Acenet
Good 
• Great value for money
• Wide hosting portfolio
• Competitive pricing
• Wide range of paid add on services
• Laudable customer service
Bad 
• No dedicated WordPress plans
• No VPS hosting
Summary of Acenet
Acenet offers good services at a fair price. The company's wide and diverse portfolio ensures that there is a plan for everybody at Acenet. The strong customer service should put business users at ease while their value for money plans mean that individuals and small business users can rest assured of decent performance at a price that doesn't break the bank.
Compare Acenet With Our Top Ranked Web Hosts!
SiteGround vs HostGator vs Acenet

SiteGround

HostGator

Acenet
Rating

Rated 5 stars

Rated 4.5 stars

Rated 3 stars

Price

$3.95/month

$3.95/month

$150/Year

Criteria