Editor Rating

Rated 4 stars

Excellent
---
Reviewed by:

Published on:

Last modified:
---
DISCLOSURE: This post may contain affiliate links, meaning when you click the links and make a purchase, we receive a commission.
Our Top Ranked #1 Web Host

Ideal for WordPress, Joomla, Drupal and eCommerce
What is AltusHost Web Hosting?
Web Hosting is the fundamental part while starting a website. There are many companies which are providing hosting services for your site. AltusHost is one of them. We have tried to gather information about AltusHost which can help you in selecting a good hosting service for your website.
AltusHost is playing its role in the world of web hosting since 2008. It is a European based company but offers its services all over the world. The goal of AltusHost is to ensure the provision of high-quality services for web hosting at very affordable rates. They value their customers and focus on the requirements of every client.
Therefore, customers showed positive AltusHost reviews and they trust the web hosting services of AltusHost. AltusHost services include SSL certificates, Remote Backup, Spam Protection and Domains Registration.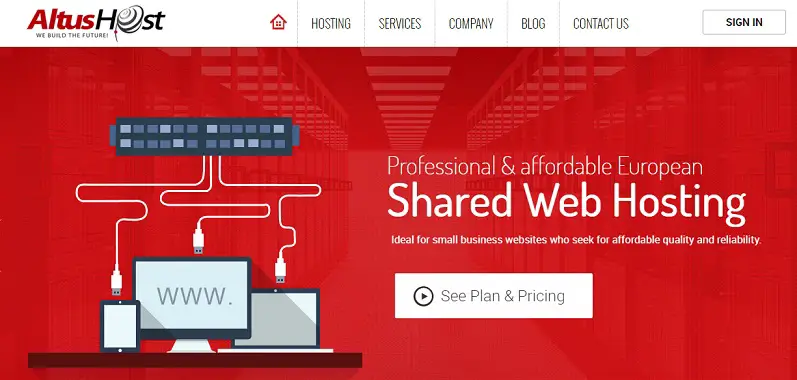 Details
 
Founded
2008
Server Location

Amsterdam, Netherlands
Stockholm, Sweden

Services

Shared Web Hosting
VPS Hosting
Dedicated Servers
Special Server Deals
SSL Certificates
Remote Backup
Spam Protection
Colocation
Domain Registration

Unlimited Website
Yes, SSD Pro (Web Hosting) is Offering Unlimited Website (Add-on)
Unlimited Storage and Bandwidth
Limited Storage and Bandwidth is Available with Web Hosting
Domain Hosting
Yes
Linux Hosting
Yes
Windows Hosting
Yes
WordPress
Optimized
Joomla
Optimized
Drupal
Optimized
Magento
No
PHP Hosting
Yes
e-Commerce Hosting
Yes
Email Hosting
Yes
SSL Support

Free Let's Encrypt SSLs Available with Shared Hosting all Plans
ALPHASSL (Single) Available, Price Starting at €13.13/Yr
ALPHASSL (Wildcard) Available, Price Starting at €56.33/Yr
DOMAINSSL Available, Price Starting at €93.68/Yr

Dedicated IP
Yes, €2/mo Per IP
Free Site Migration
Yes, Free of Charge
Free Domain
No
Domain Privacy Protected
Yes, €5 Per Year Per Domain
Money Back Guarantee
45 Days
24/7 Support

Live Chat
Phone
Email Support
Ticket Support

Control Panel
One-Click Installation
Yes, Softaculous
Website Builder
Yes, Free Sitepad Website Builder
Automated Backup
Free Daily Backup
Content Delivery Network (CDN)
CloudFlare CDN
Security Features

DDoS Attack Protection & Mitigation
Spam Protection
SSL Certificate

Payment Methods

Credit Cards (Visa, MasterCard, American Express)
PayPal
Payza
WebMoney
BitCoin
PaySafeCard
Bank Transfer/Wire in EUR or USD

Endurance International Group Network (EIG)
No
Social Profile
AltusHost Reviews on Hosting Plans
The business strategy of AltusHost is to fulfill the promises. They don't make fake promises, but when they promise, they stick to it. Their business strategy is not just to sell the product, but their goal is to provide a product with the highest level of satisfaction.
The shared hosting plan of AltusHost is designed for websites with small needs. The best part of AltusHost shared web hosting is that their servers are not overloaded. Besides, their team monitors the servers all the time. They have their own hardware and network. Shared web hosting features include:
• Smooth and optimized packages for small and medium business websites
• Customers can run their own CMS, store, and forum
• Top quality hardware and network
• 24/7 technical support
• 45 days refunding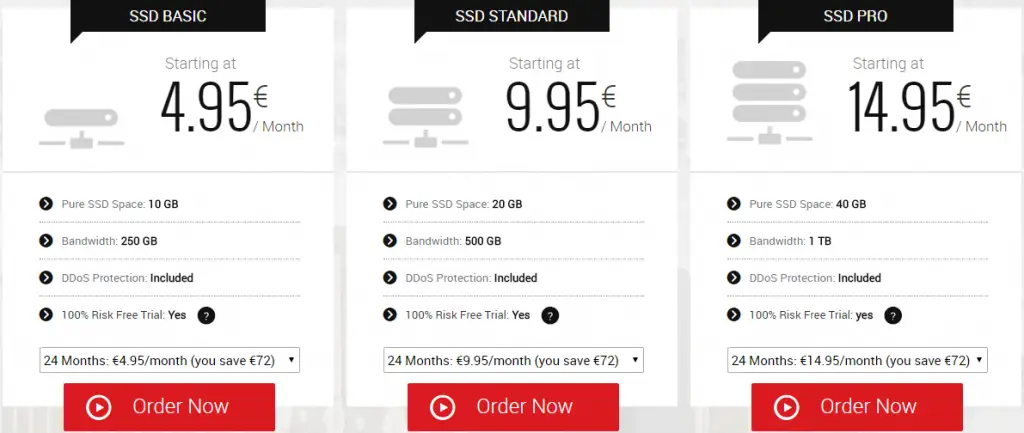 AltusHost Reviews on Linux VPS Hosting Plan
AltusHost offers Linux VPS hosting at an affordable price and good performance. Linux operating system is a scary thing for many people. People scare to manage those Linux operating system. AltusHost provides easy to use control panel and also offers managed support for their VPS plan. The features of AltusHost Linux VPS include:
• Powerful main nodes with superior connectivity
• Optimum performance and flexibility
• Can install third party applications
• 24/7/365 troubleshooting services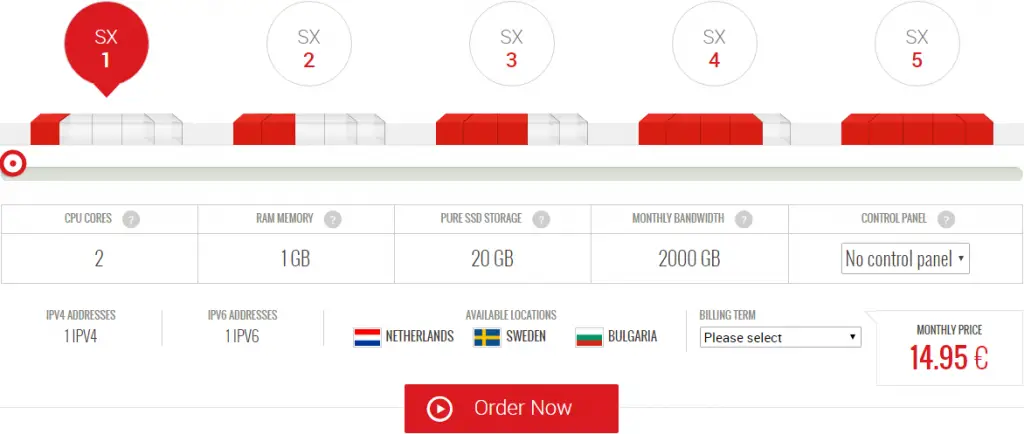 AltusHost Reviews on Windows VPS Hosting Plan
The AltusHost Windows VPS run on XEN virtualization technology. The Windows VPS hosting run Windows Server 2008 or 2012. Best features include:
• Windows servers 2008 and 2012 with R2
• Advanced capabilities
• Powerful and redundant
• Ready to fulfill customer's business needs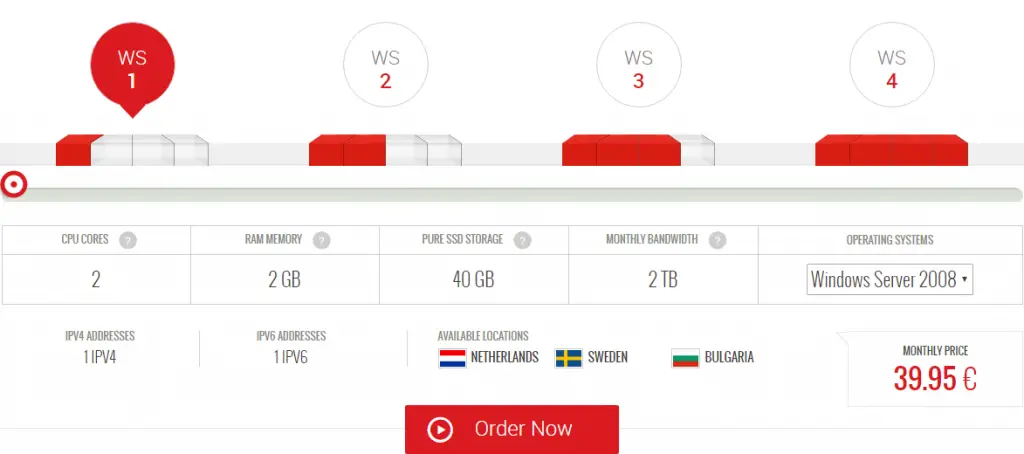 AltusHost Reviews on Dedicated Hosting Plan
The AltusHost dedicated hosting plan has zero set-up fee. The SM-1 dedicated hosting plan starts at €119.95 per month. The main features of dedicated servers include:
• Intel Xeon series server
• Fast delivery time (2-24 hours)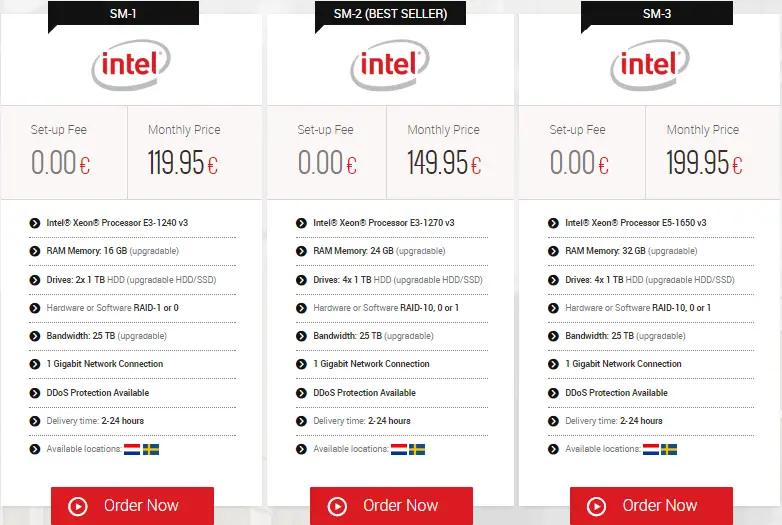 AltusHost Reviews on SSL Certificate
AltusHost also offers services for SSL (Secure Socket Layers) which is a standard security technology. SSL helps to set up encrypted link between a web server and a browser. Then it ensures the privacy of all data which is passing through web server and browser. SSL certificate enables the browser to create SSL connection. Main features of AltusHost SSL certification service include:
• Device compatibility
• Strong SSL and fast issuance time
• Industry-leading support
• Malware scanning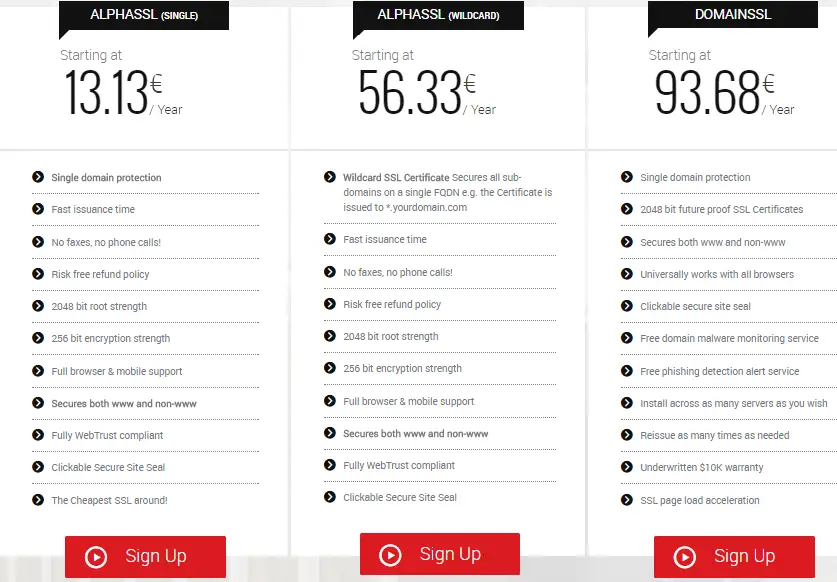 AltusHost Reviews on WordPress Hosting
WordPress is the best platform for entrepreneurs to develop their websites and start different online projects. There are more than 400 million websites all over the world which are powered by WordPress. WordPress hosting on AltusHost is highly compatible. AltusHost recommends and offers good support for WordPress powered website. Using the hosting services of AltusHost for WordPress site is a good way to get started.
AltusHost Reviews on Support and Customer Service
AltusHost offers good technical support and troubleshooting services. You can contact the customer services of AltusHost easily by visiting their website. You can also report any spam and abuse online. There are ticket services available for their clients. Although their customer support is not as impressive as SiteGround, the customer support provided is still acceptable.
#Trial 1 Excellent Live Chat Support
AltusHost Hosting company offers to provide professional and fast customer support services to their all clients and non-clients around the globe. So just to assure myself, I decided to check their live chat support service and for this purpose I visited their website. On right side, I saw an icon of live chat so I clicked on it and filled the form to start the chat.
I got answer of my first query within 02.06 seconds which is really amazing for me. The personnel who communicated with me was Natasa I. The way she replied to me was excellent and in highly professional way. So that is why I gave her 5 stars out of 5.
Here is the full conversation:
Natasa I: Hi! How may I help you?
Mike Lee: Hi, my name is Mike Lee and I have few questions about the AltusHost hosting services
Natasa I: Hello Mike. Please ask
Mike Lee: Is AltusHost Hosting provides free SSL service?
Natasa I: Yes, we provide free Let's Encrypt SLL on shared hosting
Natasa I: https://www.altushost.com/netherlands-web-hosting/
Mike Lee: How about paid SSL solutions?
Natasa I: You can find our paid SSL options here https://www.altushost.com/ssl-certificates/
Mike Lee: Alright
Natasa I: Can I help you with anything else?
Mike Lee: Yes please. How about Domain Privacy Protected Service? If yes then free or paid?
Natasa I: WhoIs privacy is not included, but can be activated for 5 EUR per year and domain.
Mike Lee: Okay
Mike Lee: Is there any Free Site Migration Service?
Natasa I: Site migration is free of charge
Mike Lee: Great 🙂
Mike Lee: Is AltusHost offers Dedicated IP solution?
Natasa I: Yes, we do
Mike Lee: Free or paid?
Natasa I: It is 2 EUR per IP monthly
Mike Lee: Okay
Mike Lee: Is AltusHost is a part of Endurance International Group (EIG)?
Natasa I: No, we are not part of EIG
Mike Lee: Alright
Mike Lee: What type of control panels being used in both Linux and windows hosting plan?
Natasa I: On Linux VPS you can choose between cPanel and DirectAdmin, and Windows VPS is without control panel
Mike Lee: Alright
Mike Lee: Any Website Builder tool offered?
Natasa I: Yes, we have free website builder
Mike Lee: Can you please tell me the name of that website builder?
Natasa I: One moment please…
Mike Lee: Okay
Natasa I: Thank you for your patience
Mike Lee: No problem Natasa
Natasa I: I am checking this info for you
Mike Lee: Okay
Natasa I: It is Sitepad website builder
Mike Lee: Alright
Mike Lee: Any optimized hosting solution for e-Commerce hosting?
Natasa I: You can start with shared hosting, and later you can upgrade to VPS
Mike Lee: Okay
Natasa I: Is there anything else I can help you with?
Mike Lee: Any shared hosting plan that supports unlimited website?
Natasa I: SSD PRO is offering unlimited number of Add-on Domains
Mike Lee: Free or I have to pay for it?
Natasa I: This plan is 14.95 €/month, you can find it here https://www.altushost.com/netherlands-web-hosting/
Mike Lee: Okay
Mike Lee: Really it is please for me to talk with you and you answered my all queries in less time.
Natasa I: Thank you very much 🙂 I appreciate it
Mike Lee: Thank you for your time and have a good day ahead 🙂
Natasa I: You too, bye!
AltusHost Reviews on Uptime Performance and Server Status
Uptime Stats
AltusHost has very good uptime record and speed. According to the record, AltusHost maintains 99.22% of uptime. AltusHost seldom goes down, but it is reported to have the server down issue few times a year. This issue is always solved by their technical support in short time. AltusHost has consistent uptime, and many customers are satisfied with their performance.
Uptime Stats – Target: 99.9%
October 2017 – 100%
September 2017 – 100%
August 2017 – 100% 
July 2017 – 100%
June 2017 – 100%
May 2017 – 99.93%
April 2017 – 99.99%
March 2017 – 100%
February 2017 – 99.87%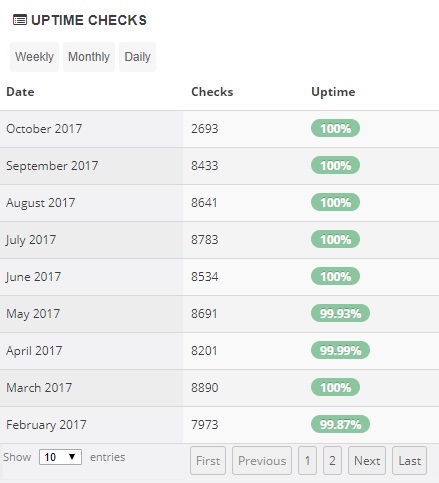 AltusHost company offers a SLA uptime guarantee of 99.9% along with their services to all customers who are using their services. Same like other, I also decided to test their uptime performance and that is why I took my own website and started observing their uptime stats.
I gathered the data of uptime stats of AltusHost for past 9 months i.e. February 2017 to October 2017. I am happy that this company has outstanding uptime performance as only in the month of May 2017 this company didn't accomplish the given target. AltusHost company's uptime stats average comes out as 99.97% which is excellent.
Note: Keep visiting our website to get regular updates about AltusHost uptime stats.
Server Response Speed Test
Performance of website really plays a significant role when it comes to run a website for long term. And if your website server speed is slow, then visitors will avoid your website and prefer visiting some other website. Server speed also affects the business of those individuals who are doing online business.
Most of the people are not using hosting of AltusHost as they don't know that this company is providing fast server speed or not. So for all of them, I planned to check their speed and for this I took my own website which is hosted on AltusHost. I pinged the site from 8 localities to check the server speed.
I found a good result from this company and server speed rating comes out as A which is good as you can see in the given below image.

Good and Bad of AltusHost
Good
Affordable hosting plan
Good uptime record
24/7/365 support
Bad
Summary of AltusHost
We would say that AltusHost is a good web hosting service provider. They have good uptime record and supportive staff. If you are going to start a website, you may consider trying AltusHost.
Compare AltusHost With Our Top Ranked Web Hosts!
AltusHost vs SiteGround vs HostGator

SiteGround

HostGator

AltusHost
Rating

Rated 4.5 stars

Rated 4.5 stars

Rated 4 stars

Price

$3.95/month

$3.95/month

$4.95/month

Criteria