Editor Rating

Rated 3 stars

Good
---
Reviewed by:

Published on:

Last modified:
---
Our Top Ranked #1 Web Host

Note: This website ReviewPlan.com is hosted on SiteGround
Latest Uptime Stats (Real Records):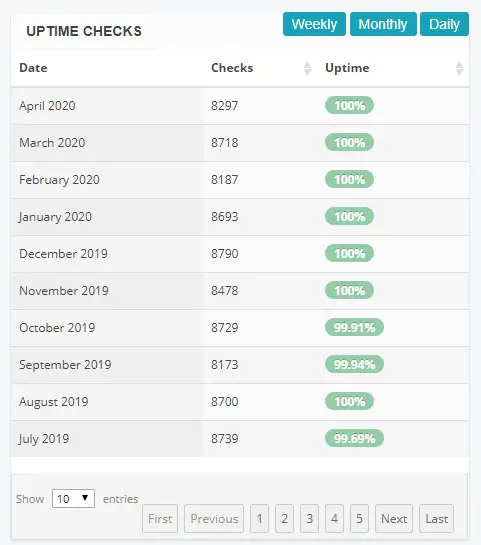 Server Response Speed Test Scored A+: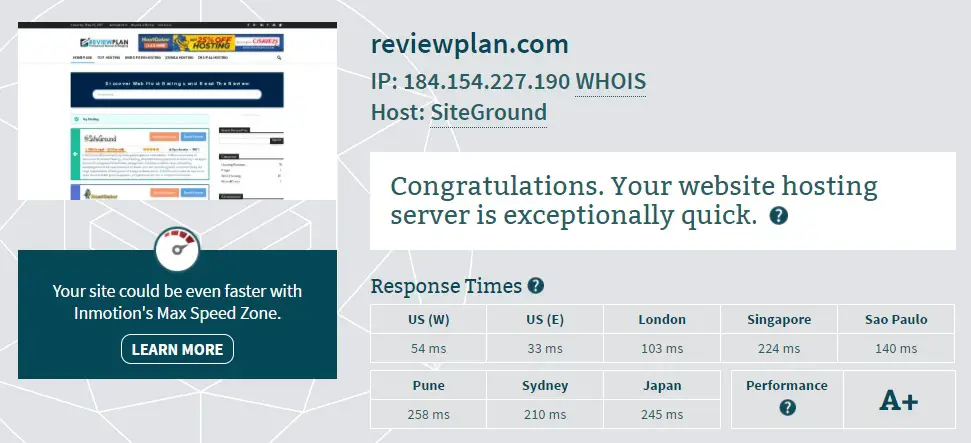 What is Artmotion Hosting?
When it comes to security and privacy, nobody does it better than the Swiss. For centuries now, Switzerland has remained neutral in all matters of world politics and with the advent of globalization, the country has been the number one destination for anyone concerned with security and privacy.
The country's laws guarantee protection for all assets in Switzerland, real or virtual. This means that if you have highly sensitive data that needs to be protected from unauthorized access at all costs, there is no better way to ensure its safety than hosting your data in Switzerland.
Artmotion is the leading Swiss data services company that offers a wide range of IT services, including server hosting and cloud hosting, to cover all your needs and then some. So how good is it? Read the full review to find out.
Artmotion Reviews on Hosting Plans and Services
Artmotion is at its core an IT services company. Providing diverse hosting services is not its first (or second, for that matter) priority. That being said, the company does offer enterprise grade hosting services with their dedicated privacy server.
Their "Dedicated Secure Server" range of services provides high-performance servers with pre-installed software packages along with high bandwidth network connectivity. You also have the option of migrating your data to an offshore server for even greater isolation and security.
Privacy is the top priority of all of Artmotion offerings; all server systems are fully encrypted by XTS AES 256 bit encryption algorithm according to NIST standards. Servers support all forms of Linux and Windows operating system platforms as well as VMWare hypervisors.
Pre-configured plans start from CHF 199 for a quad core Intel Xeon E3-1220 CPU clocked at 3.1 GHz, 16 GB of RAM (supporting a maximum of 32 GB), 6 TB of hard drive storage in RAID and 5 TB of monthly bandwidth.
The plan goes up to 499 CHF for a deca core Intel Xeon E5-2660 v3 CPU clocked at 2.6 GHz, 64 GB of RAM (supporting a maximum of 384 GB), 4.8 TB of high speed hard drive storage in RAID, hardware based encryption, and 10 TB of monthly bandwidth.
The company also has secure cloud server as well as private cloud plans as a more convenient alternative to dedicated hardware solutions. Your data is still stored in Switzerland though, so you get all the privacy and security benefits that you would expect from Artmotion.
The company even has dedicated cloud storage plans if you do not have hosting needs and would just like file repository and archival services that can be accessed over the internet from any connected device.
Cloud server plans start at EUR 99 for a single core 2.9 GHz virtual CPU with 4 GB of RAM, 75 GB of SAS storage, and 500 GB of monthly transfer bandwidth.
The plan goes all the way up to an EUR 299 plan that offers 3 virtual CPU cores clocked at 2.9 GHz, 24 GB of RAM, 300 GB of SAS storage, and 2000 GB of monthly transfer bandwidth.
While Linux based OS is bundled with the plans, you can choose to upgrade to a Windows platform for an additional fee.
As is evident at this point, there are no budget offerings in the Artmotion. If you are looking for affordable hosting solutions, Artmotion is not the service provider for you. That is not a bad thing though.
There are plenty of hosting companies out there who offer great hosting services on a budget. However, Artmotion is simply not targeting that demographic. The company offers a diverse range of IT oriented services of which hosting is only a very small part.
Artmotion Reviews on WordPress Hosting
Surprisingly enough, Artmotion betrays its enterprise credentials enough to offer robust CMS based hosting solutions. These are still dedicated server systems that are fully managed, so budget WordPress hosting is out of the picture.
Even so, getting high-performance WordPress hosting plans will come as a pleasant surprise for many prospective clients who will appreciate the thought Artmotion has put into their product portfolio by deciding to offer a wide variety of CMS based hosting plans.
The company supports not only WordPress but Drupal, Joomla, Magento, concrete5, and almost all other popular CMS solutions available. Because these plans are entirely customized to your hosting requirements and tailored to your exact specifications, pricing information varies widely; there are no standard pricing tiers or plans.
However, the company offers free consultation sessions to help you figure out the best plan for your budget that suits your requirements perfectly.
Artmotion Reviews on Support and Customer Service
Artmotion is one of the leading Switzerland based IT service providers offering a diverse variety of services. Needless to say, the company has invested heavily in its customer service and technical support.
With 24-hour phone help lines, an online requisition system, and email support, you can find help when you need it in the manner that is most convenient to you. You can also leave a call back request to schedule a call back at a time that works for you.
Artmotion technical support is fully staffed by expert professionals and guaranteed to resolve any issue or query you might have about the company's services.
Artmotion Reviews on Uptime Performance and Server Status
Artmotion provides a service level agreement of 99.9% server uptime and it definitely delivers. Targeted towards large enterprise clients, providing reliable and failure proof services is a major priority for the company.
With its strong service infrastructure and associated redundancies, you can rest assured that your hosted services will not suffer many down time or speed reductions.
Good and Bad of Artmotion
Good
Strong enterprise service portfolio
Large number of IT services
Security and privacy of paramount importance
Extremely high-performance components and services
Legendary Swiss reliability
Bad
Expensive
Performance dependent on geographic separation due to lack of CDN
Summary of Artmotion
If the security and privacy of your data are more important to you than anything else, Artmotion delivers. Thanks to its high-performance hardware and Switzerland based servers, you get the best of both.
Compare Artmotion With Our Top Ranked Web Hosts!
SiteGround vs HostGator vs Artmotion

SiteGround

HostGator

Artmotion
Rating

Rated 5 stars

Rated 4.5 stars

Rated 3 stars

Price

$3.95/month

$3.95/month

€ 99/month

Criteria