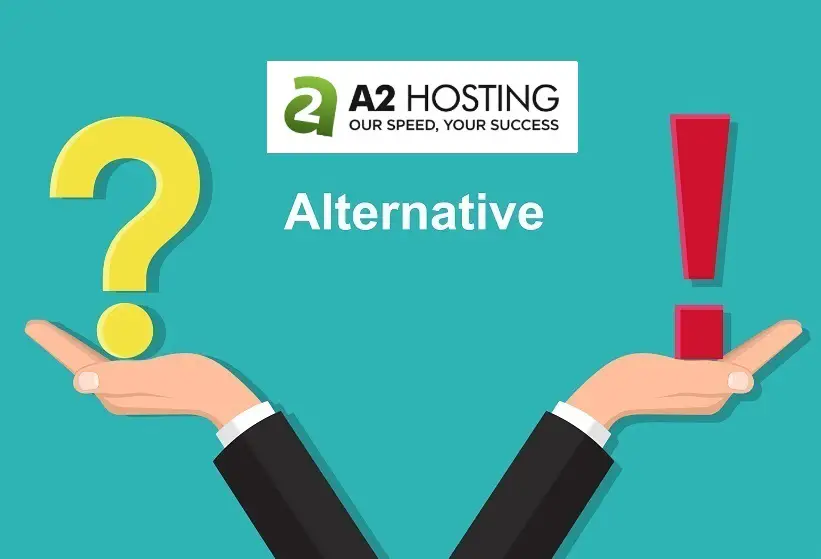 DISCLOSURE: This post may contain affiliate links, meaning when you click the links and make a purchase, we receive a commission.
A2 Hosting is a very popular web hosting company worldwide. They have a myriad of web hosting plans. Along with providing Linux OS based hosting, they also provide Windows OS web hosting packages. Everything is great of A2 Hosting.
Even, in this day and age of the organizations, they are still a privately owned company. Despite all these positives about A2 Hosting, you might be thinking about an alternative to it. Lucky for you, we have collected and organized all the data about 10 best A2 Hosting alternatives.
Best A2 Hosting Alternatives
And, in this post, we will be providing them one bu one. So, if you are ready to know, you can keep on reading the rest of the post. And, here we go..
1. HostGator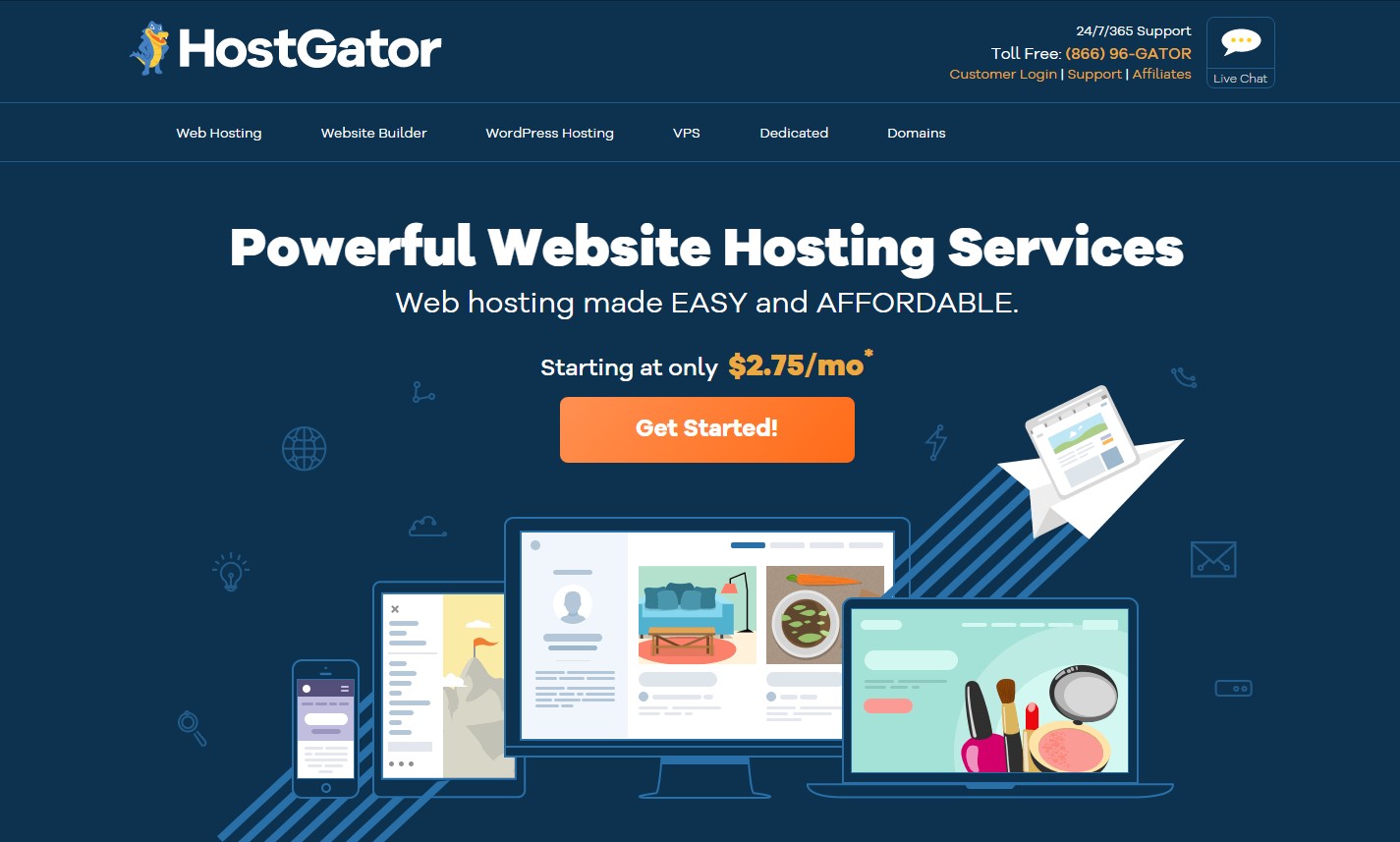 Although HostGator is owned by EIG (Endurance International Group), it is a great option if you are looking for a cheap web hosting service. HostGator provides all of the popular web hosting plans. But the best part is that all types of hosting plans are affordable compared to other hosting services.
So, if you are just starting your journey on web hosting space, you can begin with HostGator. Also, they offer 24/7/365 customer support. The customer support team is an expert and very friendly. But, sometimes, you might have to wait a bit to get the-er assistance. Other than that, everything is fine with HostGator.
Key Features:
45-day money-back guarantee
Their uptime is very high
Professional Customer Support 24/7 all around the year
Free SSL certificates with every hosting plan
Website migration is free
2. Bluehost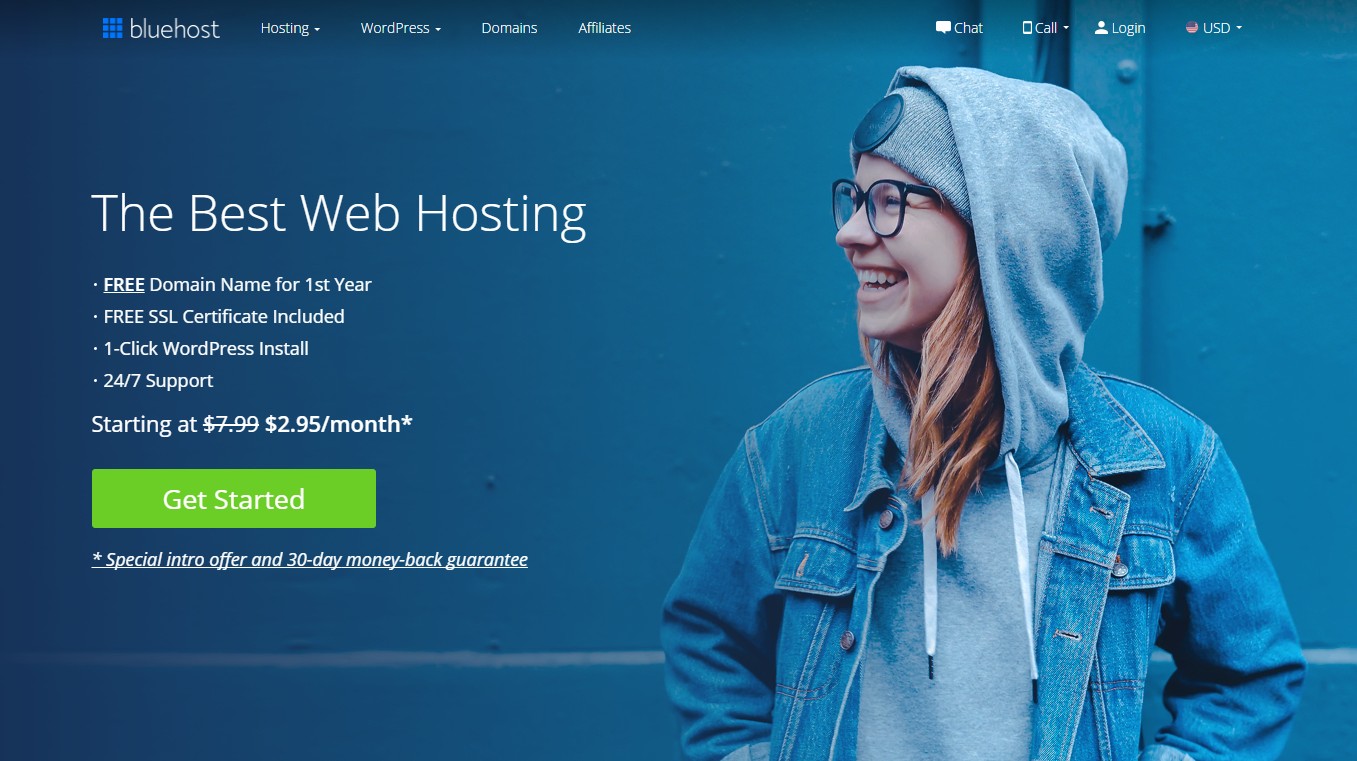 Bluehost is another great alternative to A2 Hosting. You might have seen that Bluehost many other review websites also recommend Bluehost. And, we are also with them. Bluehost is also owned by EIG. they are also one of the recommended web hosting services by WordPress.ORG.
Also, they are officially partnered with them. So, if you want a cheap yet reliable web hosting service for your WordPress website, then Bluehost can be a great option. In fact, they have multiple hosting plans exclusively for WordPress websites. Their customer service is also up to the mark. So, without Bluehost can be a perfect alternative to A2 hosting.
Key Features:
Free SSD hosting and SSL certificates
Easy to use cPanel
30 days money-back guarantee
Superior uptime
Multiple WordPress web hosting packages
3. InterServer
They are based in the USA. That implies that they have a data center in the USA. So, if you are from there, then it would be a great choice for you. InterServer doesn't offer a lot of web hosting plans. Rather, they have only 3 packages to choose from. So, it won't be hard to choose a plan which is suitable for you fast. If you go with them, you can also get a domain name for only $1.99 (for the 1st year). Overall, they are a great alternative to A2 Hosting.
Key Features:
Top-notch customer support 24/7
Offers free site builder
Very big data centers, they need to use 50% of their total resources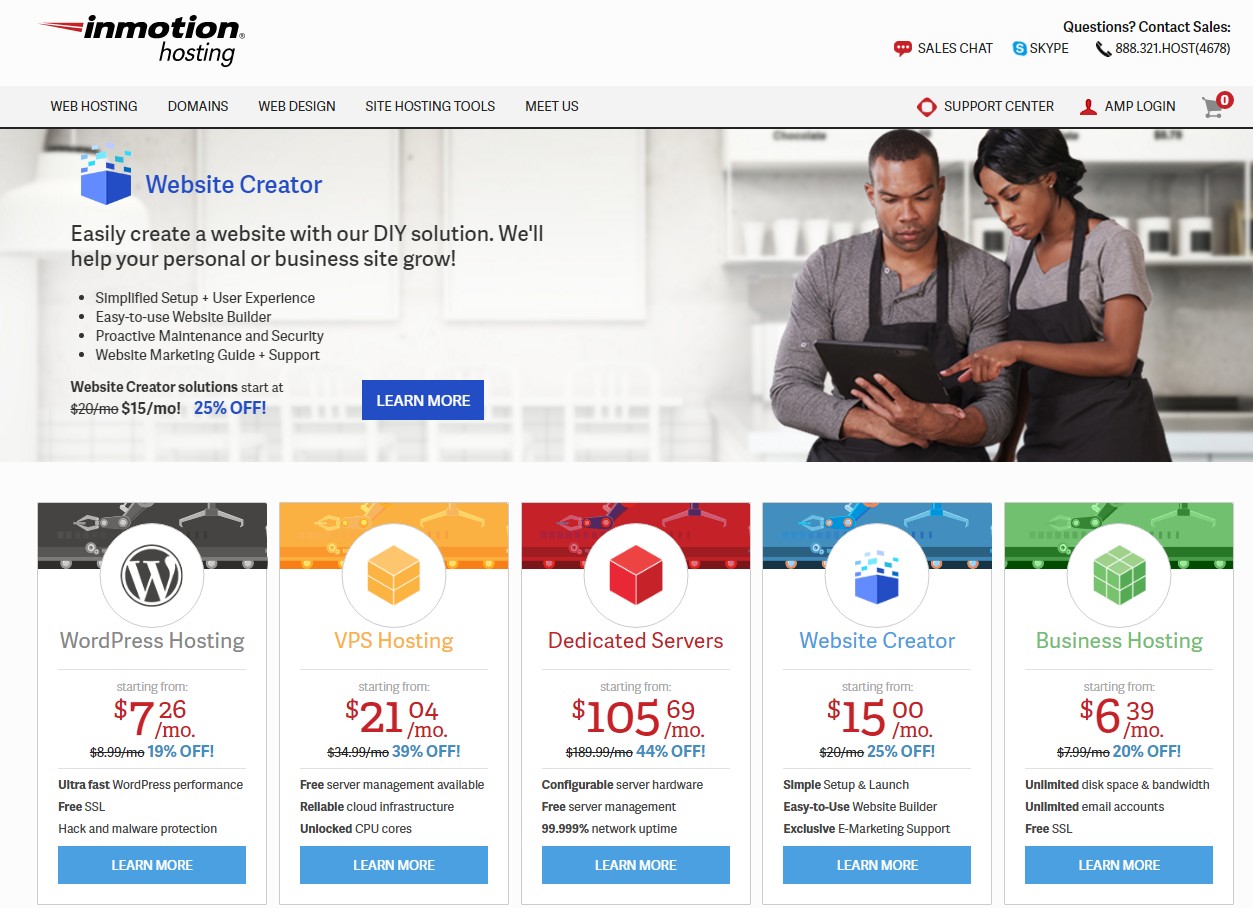 Are you new to website building? Then InMotion Hosting has a great plan for you. Their 'Website Creator' plan starts at $15.00 monthly. And, with this hosting plan, they will create your website on behalf of you. Plus, all the other additional features are also there.
They have all types of hosting packages including dedicated, VPS, Shared, and even WordPress plan. You can find them 24/7 via live chat. But, the best part is that you can even contact them using Skype. So, we believe if you want a reliable alternative to A2 Hosting, InetrServer can be a great choice.
Key Features:
Special 'website creator' web hosting plan
Free SSL certificate
Website Migration feature
Reliable customer support
Free SSD hosting
5. Dreamhost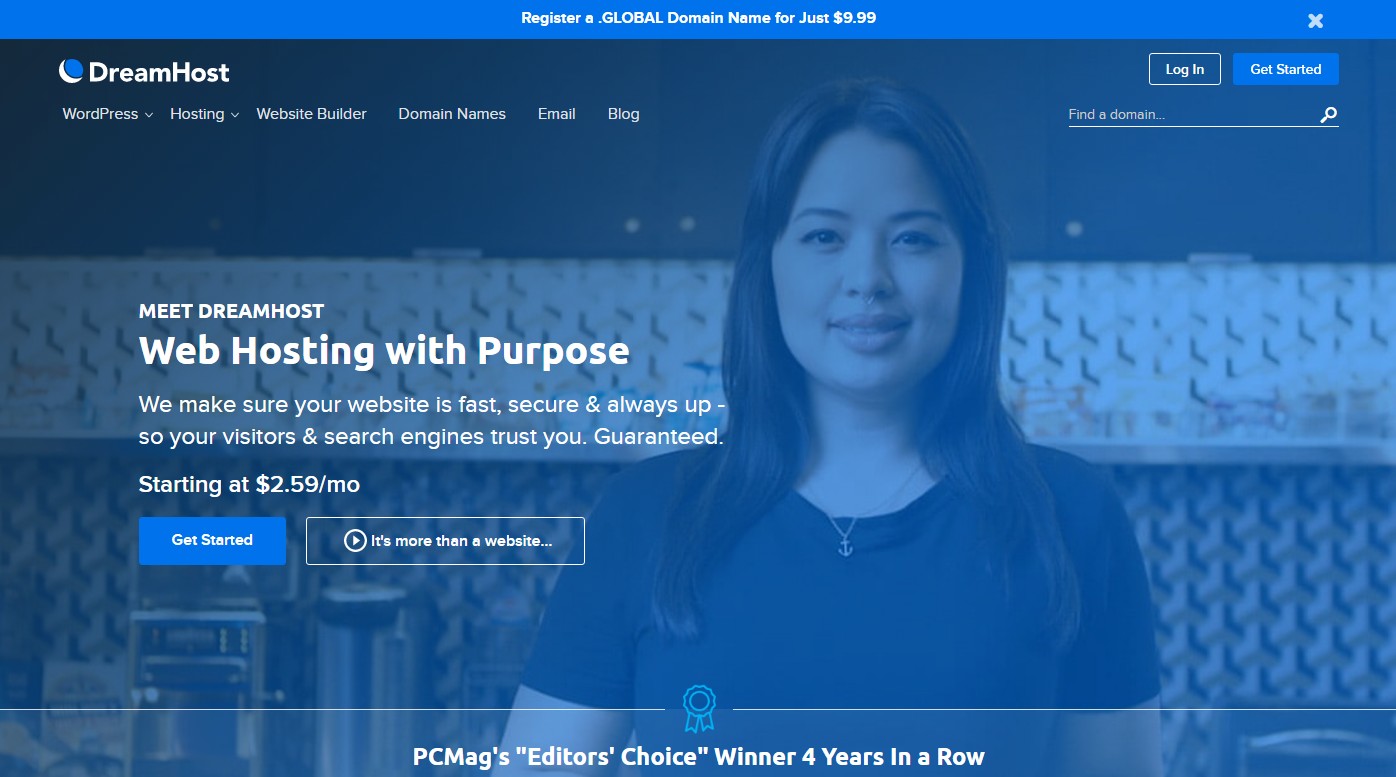 Dreamhost is on web hosting business for almost 20 years. So, they know what a perfect website hosting service needs to provide. And, they are doing just that. First off, they are not owned by any organization. Rather, they are a privately held company.
Next, they have multiple web hosting plans which suit perfectly for all kinds of customers. And, finally, most of their web hosting plans are very affordable. Again, if you want to mitigate the time to develop your next website, you can get their advanced site builder 'Remixer'. They have many more features like this.
Key Features:
Full-featured web hosting service
Fast and smooth website browsing experience for the visitors
Up to 100% uptime
24/7 expert support
6. GreenGeeks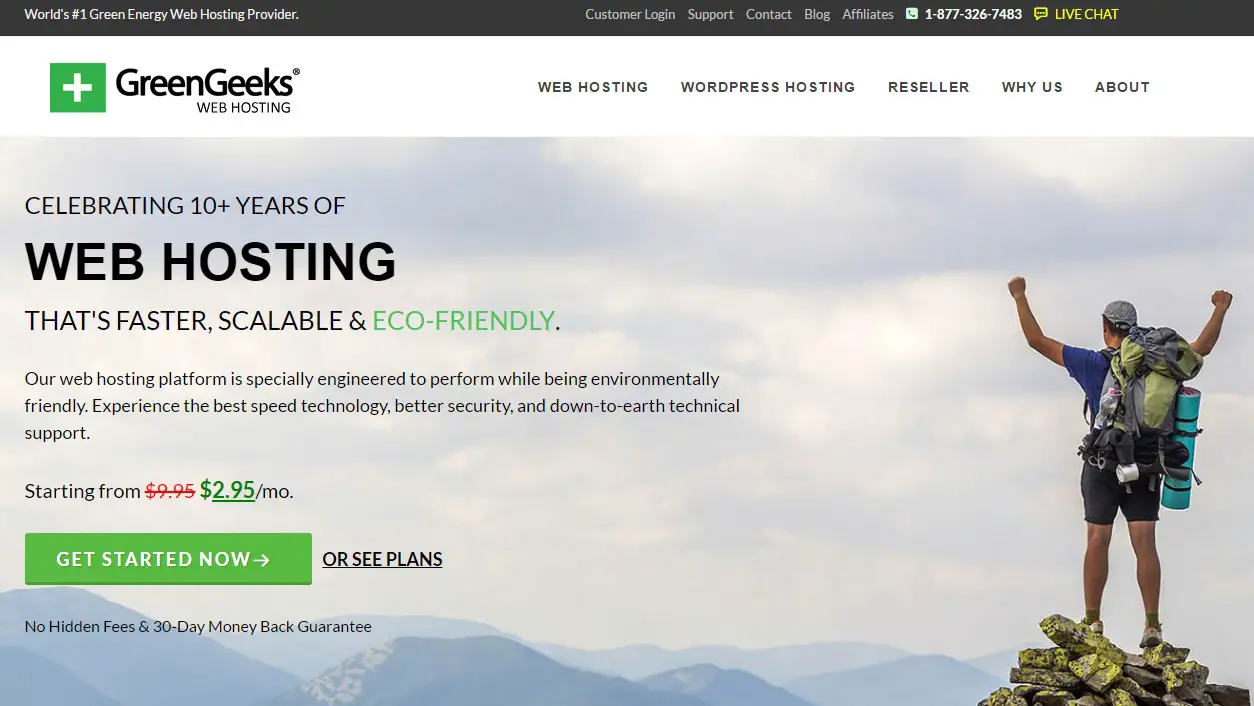 They are not your typical web hosting company. This is a unique one. The entire web hosting infrastructure of GreenGeeks is environment-friendly. So, if you want to do a favor to the mother nature, then you can choose GreenGeeks.
On top of all this, they are providing very affordable web hosting packages. They are in the web hosting industry for over 10 years. And, at this moment, they are getting very popular among a lot of customers for their fast, reliable, and eco-friendly web hosting service.
Key Features:
Free SSD hosting
Great security monitoring
Eco-friendly web hosting service
30 days money-back guarantee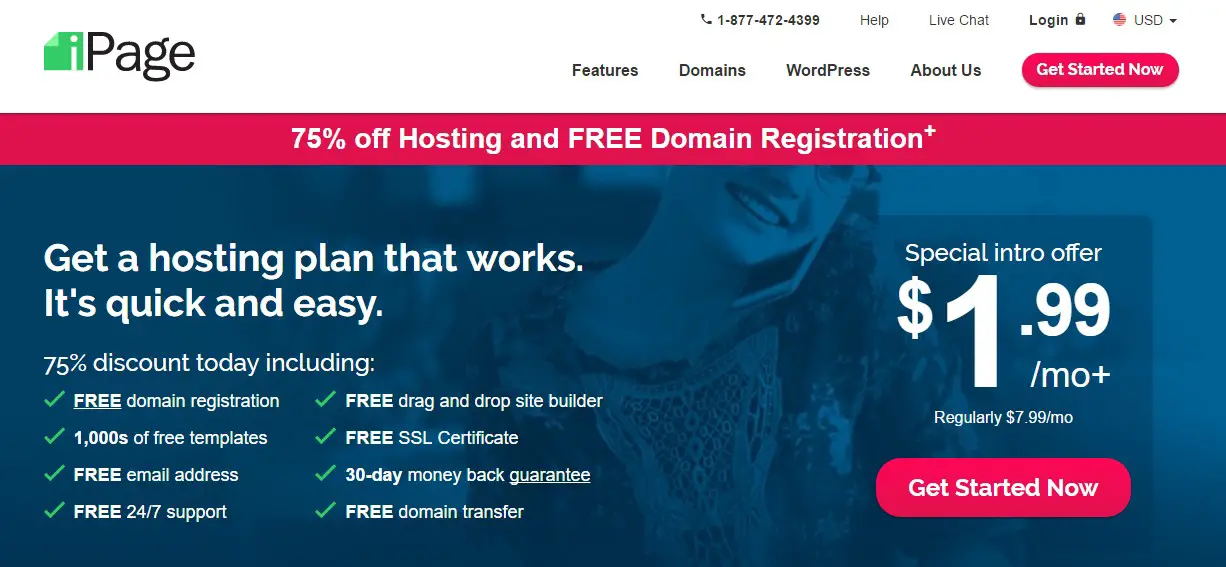 iPage is another web hosting service with a lot of affordable hosting plans. In fact, they have the lowest price for shared hosting plan compared to all the other hosting services in this list. You can get a shared hosting account from iPage for only 1.99 USD/monthly. There are more attractive features available.
Key Features:
Comes with 1000+ free website templates
Free domain registration for the 1st year
Free SSL certificates
Free domain transfer
24/7/365 customer support
8. TMDHosting
Compared to most of the other web hosting compies in this list, they are very new. Yet, they are working with very experienced manpower. So, you can rely on them for your web hosting related services.
While we are writing this, TMDHosting is a running a limited-time 10th-anniversary promo on their official website. You can get up top 40% discount on various hosting packages due to this offer. Frankly, they can be a good alternative to A2 Hosting.
Key Features:
They own 7 data centers all around the world
24/7 dedicated support by experts
Free drag and drop site builder
Free domain name registration for the first year
Free Let's Encrypt/WildCardSSL certificates
9. WP Engine
It is another unique web hosting service. They only provide web hosting services for WordPress websites. So, if you are not going to build a website with WordPress CMS then you can avoid them. But, if you are with WordPress, then there's a high chance that you won't find anything better than WP Engine.
Everything from their service, customer support, hosting packages to their additional features are world-class. And, accordingly, you have to pay the highest to get their service compared to the other web hosting services. But, if you don't have any concerns about the high price tag, and want to host a WordPress website, then WP Engine is the best option out there.
Key Features:
Comes with free 35+ StudioPress premium themes
Free Genesis Framework
Free CDN services
Free SSL certificates
Free SSD hosting
24/7 dedicated support by top experts of the industry 
10. SiteGround
If you ask us to provide only one alternative to A2 Hosting, then we would go with SiteGround. Yes, they are that much of trustworthy to us. But why? The first reason is that we have firsthand experience with SitGround. We are hosting our site (ReviewPlan.com) on SiteGround for a while.
And, frankly, their service has been so good that we didn't need to look back at all. That's why SiteGround is the number 1 recommendation from us. They have all types of web hosting packages. And with every hosting plan, you will get additional features as well. For instance, you will get free website transfer, free site builder, free SSL, free top-rated 24/7 customer support and so on. Here's more…
Key Features:
Free SSD web hosting
Multiple data centers located in 3 continents for better performance
Industry-standard uptime
Consistent security monitoring
Summing it up:
After tons of research, we have compiled this list. Even though A2 Hosting is great but there are a few good alternatives available. So, if you are not satisfied with A2 Hosting and want to try some other web hosting services, then this list will come handy at times. So, now, it's your time to choose the one you like the most from this top 10 best A2 Hosting alternatives.