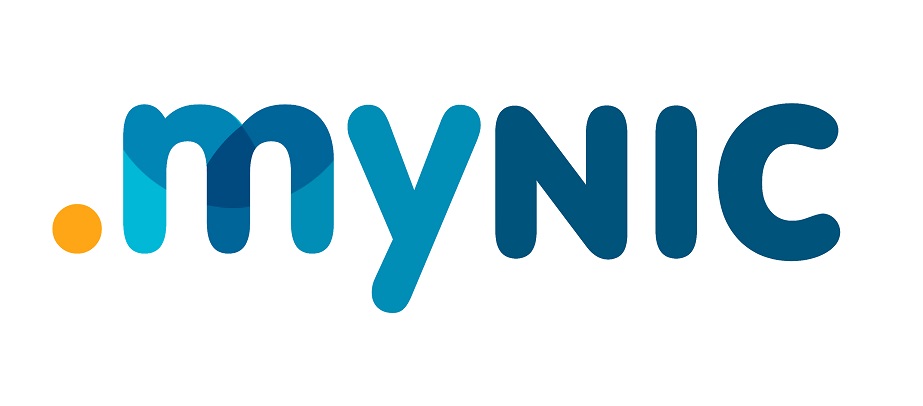 Every website must need a domain name. There are hundreds of domain name extensions out there to choose from. But, normally, we see that the TLDs (Top Level Domains) are frequently used. For your information, .com, .net, .org etc. are some of the examples of TLD.
If you are also looking for a great Malaysia web host, we recommend SiteGround as it is great for Malaysia hosting.
SiteGround for Malaysia Hosting (Top Ranked)
Note: This website ReviewPlan.com is hosted on SiteGround
Server Response Speed Test Scored A+
Latest Uptime Stats (Real Records)
But, for country-specific websites, TLDs are not a good option. Rather, it is the exact opposite. For instance, if you have a website which receives the majority of its visitors from Malaysia, then you should go for a Malaysia specific domain extension like the .MY. With this, you can boost SEO ranking and build customer trust within Malaysia.
So, if you own a business in Malaysia, or even want to run a personal blog targeting Malaysian audience, then an MYNIC domain would be a perfect match for your website and business. In this post, we will be sharing information about the top 5 Malaysia domain registrars. You can get your desired MYNIC domains from them.
So, let's get down to business…
Best Malaysia Domain Registrars
They are one of the most popular local web-related service providers in Malaysia. They are in this business for 18 years. So, they have the experience of handling any critical situations without any difficulties. So, you can rely on them. Along with domain registration facility, Exabytes also provides multiple other web related services like web hosting, email hosting, digital marketing services, CDN service (Via Sucuri and CloudFlare) etc.
They have all kinds of major web hosting packages. And, yes, they also provide .MY domain registration facility. Interestingly, Exabytes roll out promos and discounts regularly on all of their services. So, it is better to wait for that period so that you can save some bucks here and there.
At the moment of writing this post, there is a promo on .MY domain registration is going on. Here it is — if you buy two .MY domain then you will get another 2 domain names for free. Along with that, if you buy two or more .MY domains for 4 or more years at once then you will get an Exabytes power bank for free. Also, if you buy any .MY domain for 5 years, then you will get 51% discount. Isn't it great?
So, if you want a reliable domain registrar with cheap price then Exabytes is a good place to go. They have 24/7 customer support. Besides, they provide local support to the residents of Malaysia. So, if you are from Malaysia, you can contact them in your native language. Also, every domain name registration is backed up by 3 days of money back guarantee. So, we can say that Exabytes is a good choice.
They are also very well known in Malaysia. They have started their journey back in 2003. ServerFreak provides all kinds of web hosting packages. Added to that, they also offer a lot of other useful web services. For example, you can get web development help, web building tools, SSL certificates, CDN services etc. from them.
You can also buy domain names from them. Most importantly, .MY domain names are available on ServerFreak. So, if you are from Malaysia then it is a great chance to get a .MY domain from them. The price of the domain names starts from only 40RM per year. Of course, not all types of domains are of the same price. For instance, the price of the .MY is RM120/yearly. We can say that they are offering a very reasonable price for domain registration overall.
With all these, ServerFreak offers a variety of features. They are giving domain theft protection, DNS management, Domain forwarding, Domain Register/Renew/Transfer, email forwarding etc. And, most of these features are free of cost. The only problem with ServerFreak is that they don't offer any refund on domain registration. Yet, they have a very good service record. So you can indeed go with them.
They are one of the oldest web hosting service providers in Malaysia. It has been 21 years that they are in the web industry. Along with domain registration, you can get various types of web hosting plans from them. They have shared, business, VPS, dedicated, reseller etc. web hosting plans. They also own their own servers and manages them. So, it is guaranteed that they are very much experienced in this field.
They are ICANN accredited domain registrars from Malaysia. So, you can rely on them. You can buy .MY domain names from Shinjiru with very reasonable price. For instance, you have to pay only RM60 per year for .COM.MY, .NET.MY, and .ORG.MY etc. extensions. And for .MY extension, you need to pay only RM88 per year. So, you can see that they are offering very low prices compared to other companies.
They also have 24/7 customer support. So, if you face in difficulties anytime, you can communicate with them. They will solve your problem within minutes. Overall, we have liked Shinjiru a lot. So, you can go with them.
They have also started their service since 2003. So, after 16 years, they have established themselves as one of the best web hosting providers in Malaysia. IPServerOne's main motto is to provide cost-effective web hosting related services. They are also from Malaysia. That means they also have their own data centers in Malaysia. For Malaysia customers, this is great news.
Along with web hosting solutions, they offer other related services like domain registration, Website/Domain migration, email and collaboration software, and many other tools. You can register all types of domain extensions from them. However, for our Malaysian readers, we would recommend the .MY domain extension. You can get .MY domain for RM105/yearly. You can buy a domain name from them for up to 5 years.
Aside from .MY domain extension, they have a lot of other special domains for Malaysian users. They are .com.MY, .net.MY, .gov.MY, .name.MY, .mil.MY, .org.MY, .edu.MY etc. So, if you want to choose from all these various .MY associated extensions, you have to go with IPServerOne. Because there aren't any other companies which provide this many options.
Since 1999, WebServer.com.my has been in the web hosting industry. At this point, they have customers in over 70 countries. They offer a myriad of services like managed WordPress Security Services, SiteGuard, SSL certificates, VPN services, SEO services, CDN services, Data backup, email recovery, and all types of web hosting plans as well. Along with all these, you can also register new or transfer domains to their servers.
For Malaysian customers, they have 6 Malaysia specific domain extensions. They are .MY, .com.MY, .net.MY, .gov.MY, .org.MY, and .edu.MY respectively. The price of the .MY domain extension would be RM120/yearly. And for all the other Malaysia specific domain extensions, the price would be RM80 per year. So, the prices are not that expensive.
With WebServer.com.my, you won't have to be worried about their service. They are very reliable and professional. They have 24/7 customer support. In fact, they offer 24/7/365 call support. So, if you are from Malaysia, you can talk to them anytime you face a problem in your mother language. They are committed to serving their customers in the best way possible. So, we would definitely recommend them to our readers.
Summing it up:
A domain name is one of the most important parts of your online presence. If you have a website which targets audiences from a specific country, then you should get a country-specific domain for your website. For our Malaysia readers, it would be a highly logical thing to do.
There are a lot of services which provide MYNIC domains. But, from our research, we have come to know that, these 5 are the best in the business. So, if you are looking to buy an MYNIC domain, you can buy from one of these domain registrars.