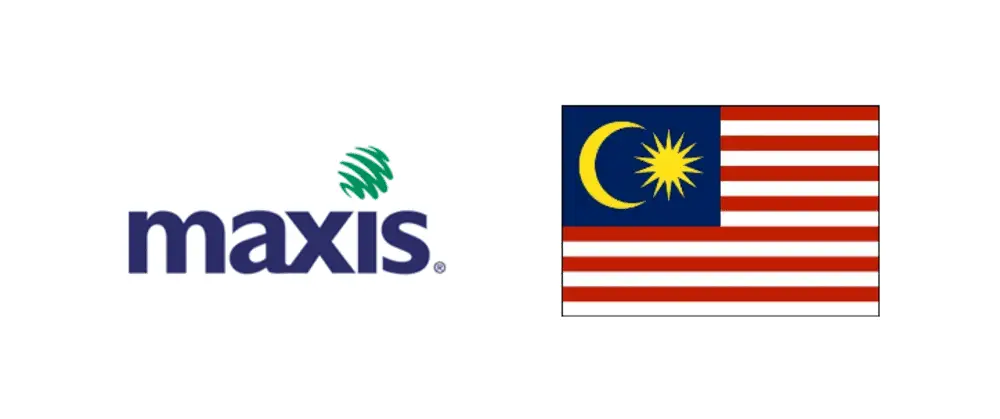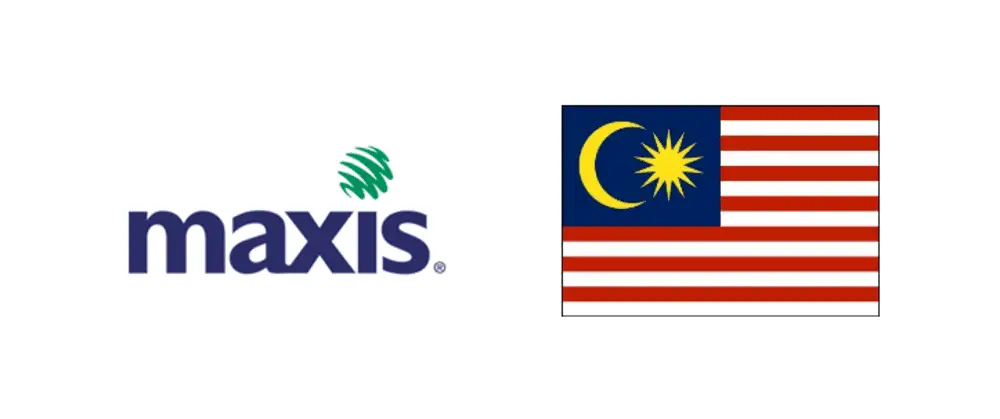 DISCLOSURE: This post may contain affiliate links, meaning when you click the links and make a purchase, we receive a commission.
Maxis telecommunications is one of the top solutions for most businesses and home users as they are providing a lot of features and services including Mobile service, Fixed phone services, Digital and Managed solutions along with some interactive services such as web hosting.
They are a cloud-based setup that is offering you multiple options including cloud-based or physical web hosting services with their Tier-3 certified data center in Malaysia that would increase security, redundancy, monitoring, and uptime for any Malaysia based business.
They might seem like a perfect choice to have web hosting services in Malaysia, but they lack the variety of choices and tools when it comes to web hosting services. You might also have to pay more if you choose to host your website with Maxis.
If you are willing to switch, or considering the alternatives for Maxis web hosting in Malaysia, you need to take a look at following options
5 Best Malaysia Maxis Web Hosting Alternatives Review
1) A2hosting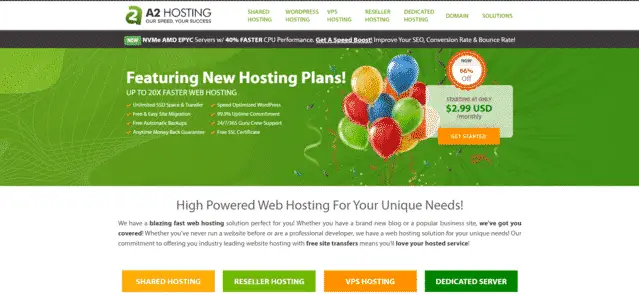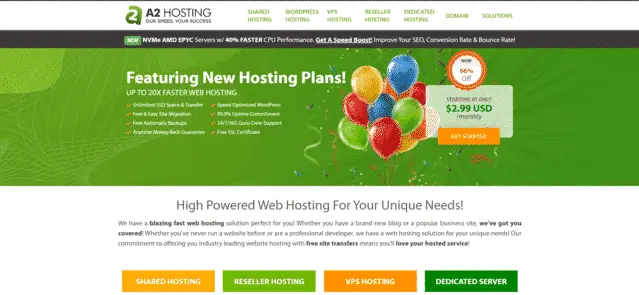 Nothing beats A2hosting in terms of speed and efficiency and certainly not Maxis. In comparison to Maxis web hosting's cloud-based virtual hosting platform, A2hosting got dedicated AMD EPYC servers that can run with 40% faster CPU performance tested against different parameters.
Not only that, you get 20x faster web hosting service than any of the other competitors but you can also enjoy improved SEO optimization, better conversion, and bounce rates if you choose to host your website with A2hosting.
They are pretty much covering all the features or options you might want for your website in Malaysia, including Shared hosting, WordPress Hosting, VPS Hosting, Reseller Hosting, Dedicated Hosting, Domain Registration along with tons of personalized solution for you.
You can also enjoy Unlimited transfers on SSD storage, special speed optimized WordPress hosting and Free SSL certification that would match your web hosting needs in Malaysia. They are also guaranteeing 99.9% uptime making it a great alternative for Maxis web hosting for Malaysia.
2) HostGator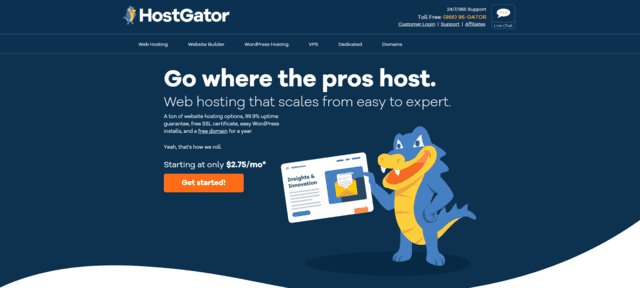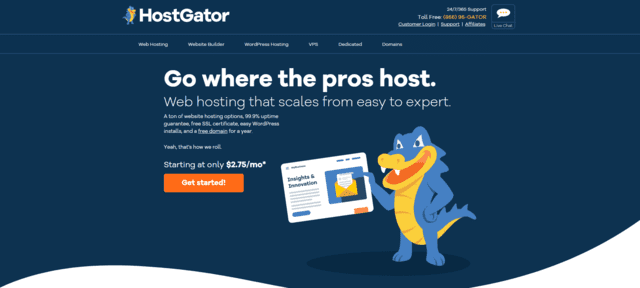 While Maxis offers you some other IT solutions that might appeal to you to have a website developed with them and host it on their virtual cloud-based hosting network, that would not be a good choice if you are on a budget or if you want a more personalized touch on your website.
HostGator has aced the game for beginners as they got an interactive tool that can help you build the website of your dreams with simple drag and drops. This way, you can embed all the features you want on your website and have the best alternative to Maxis web hosting In Malaysia.
In addition to all this, you also get access to their SSD network that guarantees optimal connectivity rates, better storage options, and faster speed for data transfer. You will also enjoy free domain registration and SSL certification if you choose to host your website with HostGator in Malaysia.
3) BlueHost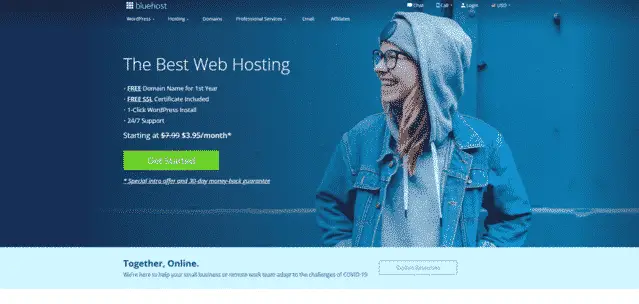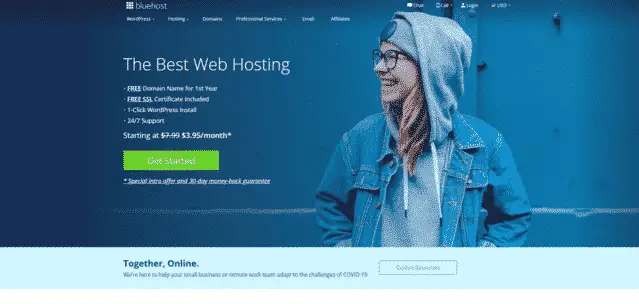 If you require a basic hosting service that is not too heavy on the pocket, but no too slow either, Bluehost is your choice to consider hosting your website in Malaysia.
They are offering plenty of cool features that make them the right alternative to Maxis such as free SSL certification, a dedicated platform to import and manage WordPress websites, and more so you can enjoy true freedom and optimized web hosting platform in Malaysia.
Bluehost got multiple options, features, and packages for you to consider so you can get the right solution that would fit your needs best for web hosting in Malaysia.
You can consider Bluehost for any sort of web hosting needs and enjoy their speed, stability, and 24/7 Live support through calls, online chat, and email with great convenience, making them one of the top alternatives for Maxis web hosting in Malaysia.
4) Exabytes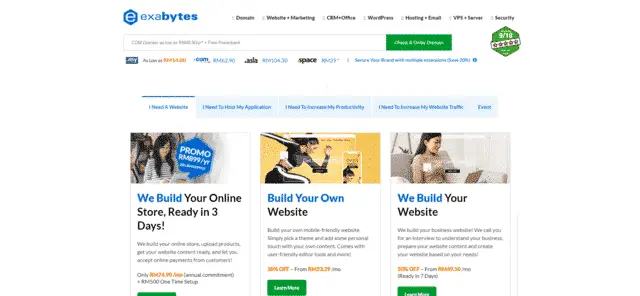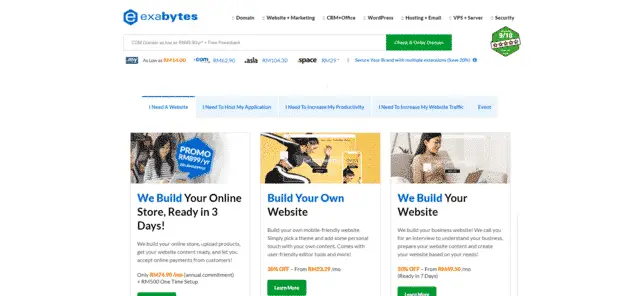 Exabytes is the best possible alternative to Maxis web hosting in Malaysia, being a dedicated web hosting service that is based in Malaysia and is offering some cool, cost-efficient hosting packages for you to enjoy.
They have a powerpack, pre-loaded with some cool features all being offered in one place such as Domain registration, Website development, website marketing, CRM integration, WordPress managed web hosting solutions, VPS Servers, and top-notch level of Security for any sort of website.
Exabytes is a one-stop-shop for all your web development and web hosting needs that make it a perfect alternative for Maxis web hosting in Malaysia.
You can have them develop your e-commerce website within days and have a money-back guarantee on the efficiency. The best part is that you also get a mobile app that allows you control of your online business and website round the clock no matter where you are.
5) SiteGround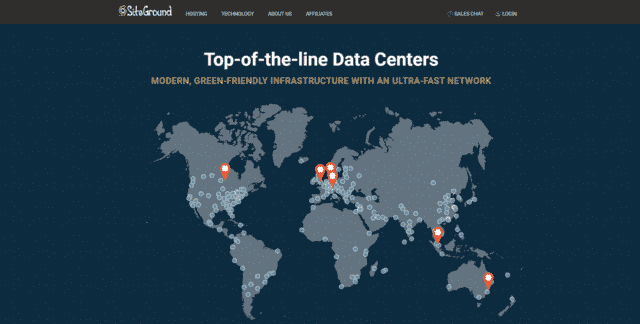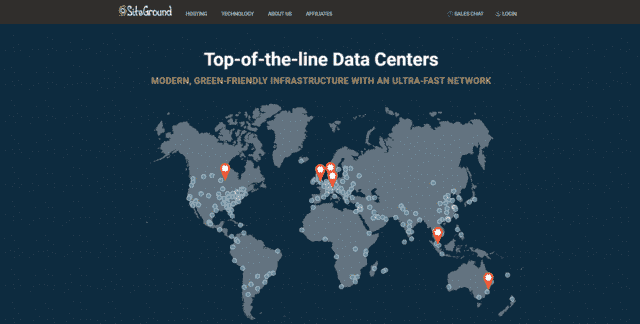 Maxis might be a Malaysian company but they don't have a vast number of choices when it comes to web hosting services and options. They might have the best data center with security, but you should always look for the best possible options.
If you are concerned about the speed of your website in Malaysia, SiteGround must be your foremost option to consider as they have a dedicated server located in Singapore. Singapore is located conveniently close to Malaysia; you get the top-notch speed and best possible connectivity with 99.9% uptime guaranteed.
You also get SSD Persistent storage with no limits for data storage or transfer and Ultra-fast network thanks to Google Cloud optimization. They have a website builder tool, and you can also transfer your website within seconds to SiteGround.
On top of all this, you also get Managed solutions for WordPress or WooCommerce to host and have your website managed by their expert team. SiteGround would be the perfect choice for an alternative for Maxis web hosting in Malaysia.
Choosing The Best Malaysia Maxis Web Hosting Alternatives
Maxis is a Malaysian based company with their hands in a lot of fields, that makes you look out for alternatives if you want to have the best hosting service in Malaysia.
These are some of the top alternatives for maxis web hosting in Malaysia as these are dedicated platforms with unmatched features and most cost-efficient solutions.