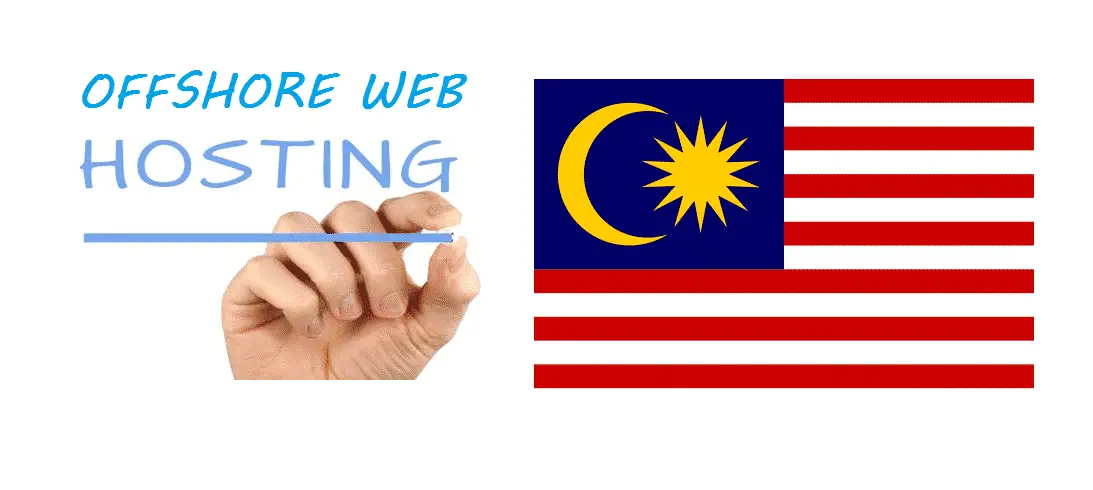 Introduction
For those who have never heard the term before, offshore hosting is the process of hosting a website on a server that is located outside his own country. This is done for various different reasons.
In theory, whenever you host a website on a country except your own, you are performing offshore hosting. But the term suggests doing so for achieving a specific goal. The goal could be associated with privacy, security, or freedom.
Most site owners prefer offshore hosting because they are pursuing freedom from government interference. There are plenty of advantages and disadvantages linked to offshore web hosting. Multiple factors are also needed to be considered before choosing an offshore hosting company.
This article will be helping you with that aspect as we will be giving you some of the best offshore web hosting companies in Malaysia.
5 Best Malaysia Offshore Web Hosting Review:
SiteGround is a very popular web hosting platform. The platform offers reliable web hosting, as well as scalable cloud hosting. They also offer fast and secure hosting options for users looking to host a small or medium website.
There are a number of data centers available in SiteGround. Luckily, one of these data centers is located in Singapore, which is near to Malaysia. This is one of the reasons why SiteGround is considered to be one of our top choices for web hosting solutions in Malaysia.
The hosting company is officially recommended by WordPress as well. They have an extremely fast response rate and customer support which is available all the time. They have been rated pretty high by their users, with most of them recommending to use the platform for hosting.
With the help of their easy to use and fast building tools, creating and managing your own website Is a simple process. You can also get access to their premium features for a better experience while using their site builder.
SiteGround for Malaysia Hosting (Top Ranked)
Note: This website ReviewPlan.com is hosted on SiteGround
Server Response Speed Test Scored A+
Latest Uptime Stats (Real Records)
A2Hosting is a platform that provides a fast and efficient web hosting solutions to its users. With an optimized WordPress, they offer unlimited space and transfer on their SSD. Users also receive a completely free SSL certificate while using A2Hosting.
They have a very fast solution to web hosting, and according to them, they offer up to 20x speeds while web hosting. They provide multiple web hosting plans according to the user's needs. Each plan requires a monthly based payment from the user.
Apart from giving incredibly fast hosting solutions, they are also secure. They provide an exclusive turbo server option which is basically a premium feature that further improves hosting speeds.
While looking at all of these great features, one can't help but feel tempted by all of the stuff A2Hosting has to offer to its users.
HostGator is a web hosting platform offering its users with tons of hosting options. There are a number of added benefits for using HostGator as your web hosting solution. You will be getting a free SSL certificate and a free domain for a whole year.
They feature WordPress hosting which is built for delivering their users with maximum speed, advanced security, and free migration of sites for new users. This is very helpful for people looking to host their websites in a quick and secure manner.
The team at HostGator helps you with each step of hosting your own website. Their powerful web hosting services help users to achieve their hosting goals efficiently.
They have a very user-friendly website builder that provides you with a drag and drop feature. There are also some great addons on their web builder which makes the builder pretty good. You can easily get started on offshore hosting in Malaysia while using HostGator.
BlueHost provides its users with a great web hosting solution through the use of their powerful platform. They are considered as one of the best web hosting platforms by lots of people around the world who have used their services.
The company offers plenty of options for boosting your website's global reach. These options allow you to get access to marketing services, tools, and ad credits that are paid. Due to this reason, many people consider using BlueHost as it improves your website's reach easily.
Whenever you are in the process of hosting a website using BlueHost, their team is always there to help you build a better website. The purpose of their whole team is to help you succeed in hosting your website and achieve your hosting goals.
Overall, BlueHost is a great choice for offshore web hosting in Malaysia as it offers multiple hosting options to top it all off. You should definitely give it a look yourself!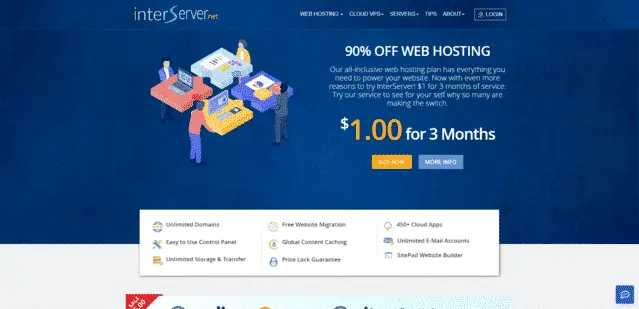 Interserver is a great web hosting company with a bunch of hosting solutions. They offer a diverse hosting experience to help match every user's needs and power their website exactly according to their needs.
If you have already used another web hosting platform and want to shift, Interserver gives the option of free website migration. According to them, most of their users have come through the migration of their websites.
Their control panel is incredibly easy to use as well, especially helping beginners get used to hosting. They also feature a truly unlimited storage space and transfer. These are just some of the great features that Interserver has to offer.
What's more is that if you somehow managed to not like their services or if you are just not sure about trying them out, they offer a complete 30-day money-back guarantee which will refund all your money under 30 days of purchasing their service.
Choosing The Best Malaysia Offshore Web Hosting
Offshore hosting can prove to be very helpful as it comes with a lot of benefits. Some people also use offshore hosting just to avoid censorship.
But whatever your need for offshore hosting is, we have listed a few hosting companies that provide the best offshore web hosting for people living in Malaysia.