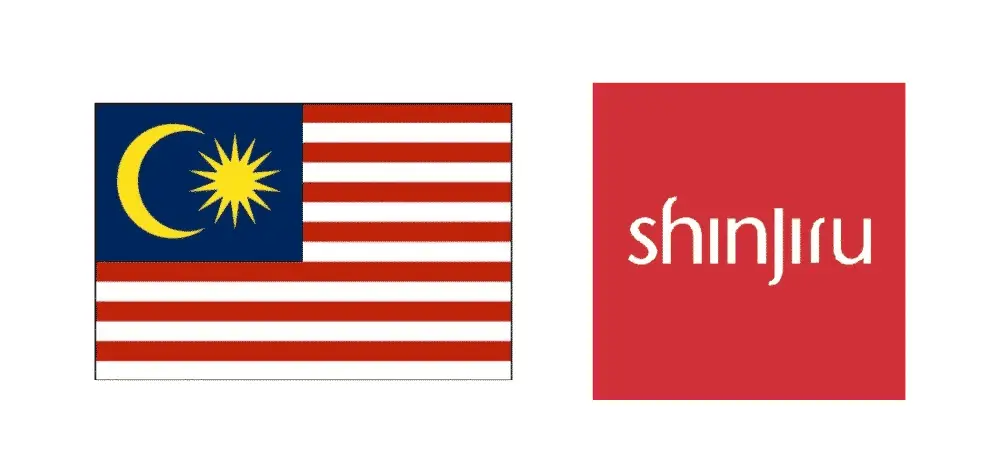 The websites are stored on servers and when a user wants to access that certain website, all that is required is to type your website's address. Shinjiru is a web hosting company in Malaysia that is used by more than ten thousand (10,000) users worldwide.
However, some prefer not to use Shinjiru and would like to use alternatives. In this article, we have compiled 10 different alternatives for Shinjiru. Here are the best Malaysia Shinjiru web hosting alternatives.
10 Best Malaysia Shinjiru Web Hosting Alternatives Reviews
SiteGround is a well-known web hosting server, even if you are new to web hosting, there are chances that you would have heard about it. It is, without a doubt, one of the best web hosting services available in the market yet. SiteGround has three (3) dedicated web hosting plans known as Entry Server, Power Server and, Superpower Server.
It does not end there. Additionally, they have a unique feature where they allow you to choose a data center location. It helps improve the outreach and the performance of your website.
For Malaysian based consumers, SiteGround is an excellent option. Since they have one of their data centers located in Singapore which is very close to Malaysia thus proving to be credible for Malaysia web hosting. As mentioned before, your data center plays an important part in the performance of your web-hosted website. Statistically speaking, SiteGround has 99.9 percent of uptime.
SiteGround for Malaysia Hosting (Top Ranked)
Note: This website ReviewPlan.com is hosted on SiteGround
Server Response Speed Test Scored A+
Latest Uptime Stats (Real Records)
A2Hosting is another example of an excellent alternative to Shinjiru. This United States-based web hosting service was initially known as 'Iniquinet'. A2Hosting is a wonderful web hosting service and with their millions of customers worldwide would back us up on this statement.
If you are a fan of variations, then this web hosting service might be perfect for you. Essentially, they have three dedicated web hosting plans. They are Core Servers, Managed Servers, and Unmanaged Servers, respectively. A2Hosting also offers the option of choosing between Linux and Windows.
Simply put, they are divided into operating systems plans. This is a rare feature since it is not, typically, found in most web servers. One of their data centers is also located in Singapore so providing to Malaysia is easy for them. They also commit to the 99.9 percent uptime.
Exabytes is a popular web hosting service in Malaysia due to its being a Malaysia based web host. It is preferred by locals. Exabytes offers many types of web hosting with additional features. Primarily, they allow you to register domains with them. Exabytes were found in 2001 and since then they have continued to serve a hundred thousand users.
They have an uptime of 99.5 percent. They have eight different types of dedicated hosts; they are split up according to Linux and Windows users. For instance, Economy, Value, Deluxe, and Ultimate are for the operating system known as Linux whereas the other four are for Windows exclusively. They have three data centers set up. Since Exabytes is based in Malaysia, its data center is found there as well.
HostGator started out as a private company but due to the successful launch, they were bought out and then publicized. They do, however, have packages with premium features. HostGator is sort of the complete opposite of A2Housing, but if you're a fan of WordPress then this is the web hosting service for you because they have WordPress web hosting plans.
In summary, it is a simplistic web hosting service. There are three dedicated web hosting plans: Values Server, Power Server, and Enterprise Server. They offer the option of choosing between Linux OS and Windows OS, as well. Along with their excellent uptime record, they have several data centers located in Asia alone. If your demographic is that, then it is perfect for Malaysians as well.
Bluehost is another United States-based web hosting service. They are popular for their free domain feature. Basically, if you agree to sign up, they offer you a year worth of free domain. If you are looking for this feature exclusively, then you have just hit the jackpot. Bluehost represents over two million websites from around the world.
WordPress officially endorses Bluehost as one of the most reliable web hosting service out there. Their uptime record is perfect, as well. Bluehost operates with three dedicated web hosting plans named Standard, Enhanced, and Premium. The prices of their plans are reasonable and affordable. It has data centers in Singapore thus providing a direct line for Malaysia.
iPage was found in 1988 and seems to power more than 1 million websites. It is owned by the same company as Bluehost and HostGator. Not only do they offer affordable prices for their packages, but they are also quite reliable hence bringing in more users every minute. They have sharing web hosting for WordPress, as well.
Their panel is simplistic and old fashioned. It is an easy web hosting service to use. Their uptime record is not that impressive, however, their server features allow Linux OS and Windows OS selection. iPage has only two data centers and both of them are in America so it might be a hard bargain for Malaysia based users.
Cloudways is a web hosting service that can easily catch your eye. It has a unique yet simplified approach to web hosting which might be a relief for beginners. It is mainly known as a WordPress based web hosting service.
As mentioned before, it is a convenient web hosting service that is equipped to deal with beginners and deliver a stress-free experience. Building applications and websites are done through a click of a button.
It is affordable with reasonable pricing and has a 'pay-as-you-go' policy. In simple words, the pricing will be tailored according to what you desire. Cloudways presents with over fifty (50+) data centers which can be utilized accordingly. They have several servers in Singapore thus creating a gateway for Malaysia.
Kinsta is a well-recommended web hosting service. It was founded in 2013 and has gained a lot of attention throughout the years. It delivers an innovative way of web hosting which is appreciated by its users frequently. Additionally, it is a wonderful alternate for Shinjiru.
It has gained recognition through its options of purchase such as standard Kinsta and Premium Kinsta. They are exactly what they sound like. Standard Kinsta has regular web hosting plans that are pretty common for web hosting services.
However, their premium version offers a few added features. Their professional teams and representatives will gladly help you out of any problem that you may find yourself stuck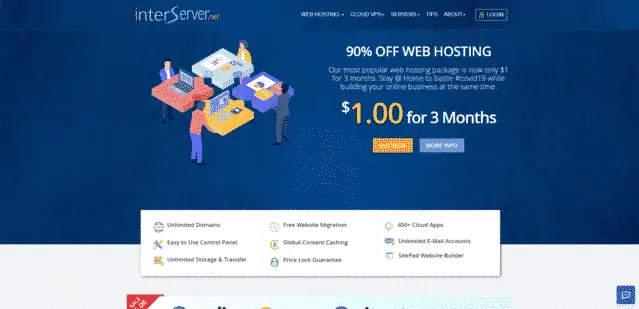 This certain web hosting service primarily boasts about their cheap packages and as an affordable service, overall. It is an excellent service for small businesses that are looking to grow with marketable assets. In Interserver, you'll find plenty of options to choose from since they have a vast collection of hosting options.
They have nine total hosting plans readily available: Virtual Private Server (VPS), dedication plans similar to the web hosts mentioned before in this article. They have ensured optimal uptime.
They also operate with WordPress.The range of their clients varies from small local business owners to big scale industries. It is based in New Jersey and has plenty of channels in Malaysia and surrounding Malaysia.
However, Interserver has only four data centers from which only three are located in New Jersey and the fourth one is located in California.
HostPapa is an independently owned web hosting service based in Canada. The company presents itself in a different way as well. They highlight their important features and showcase their user friendly and easy to use service with pride. They operate with WordPress.
The company is a favorite and preferred by users all around the world. HostPapa offers a free domain, as well. They allow you to customize your website by choosing a theme, and anything that can be customized.
They give you a chance to build a website that is efficient and helps your business grow in different ways. While HostPapa readily hosts over five hundred thousand websites as of right now, the numbers are continuing to grow.
Their website states that statistically, they have an uptime of 99.5 percent. With exceptional speed and extensive support options for their customers, they continue to show that they truly care about the service that they are providing for their customers.
Choosing The Best Malaysia Shinjiru Web Hosting Alternatives
While Shinjiru is continuing to thrive, many were concerned whether it's actually safe and worth the money. However, with these alternatives, hopefully, you have an outlook on this situation and can make a decision on what web hosting service to use according to your needs and demands.
All of these companies have servers in Malaysia and Singapore making it accessible for Malaysians to use any of these services without an issue. It is evident that Siteground is the safest and best answer for Malaysian Shinjiru web hosting alternatives.