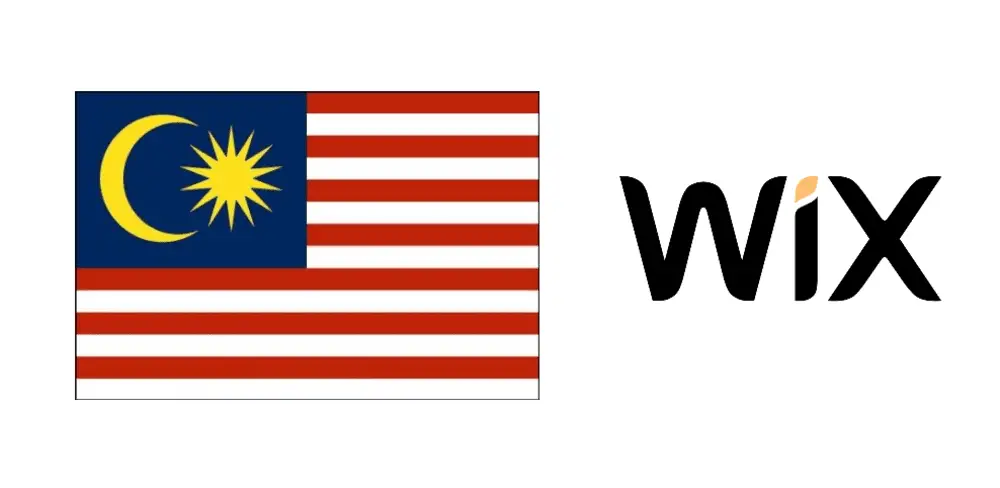 Wix is undoubtedly a great platform to build your respective websites with its amazing template designing tools and different apps along with a strong user base. Yet it is not suitable for some people who want their websites to be built by those who provide more in-depth coding options and allows easier data transfer.
Such lacking results in users looking for other Best Malaysia Wix Web Hosting Alternatives to get the features and services they want in particular. Here we have provided the 10 web hosting service providers who are giving Wix a run for its user traffic and money.
10 Best Malaysia Wix Web Hosting Alternatives Review
1) SiteGround
SiteGround has been serving the public since 2004 with its exceptional web hosting services that come in shared, dedicated as well as in cloud hosting form. It promises its users with low downtime and some of the most excellent support services.
SiteGround lets its users off the hook of facing different types of management issues with the cloud hosting so that they can fully concentrate on improving their respective webpages, site, and applications. When using SiteGround you don't have to worry about managing the operating systems and other technical stuff.
SiteGround comes with the high-speed cPanel interface and has a set of four ultra-fast SSD data centers. These centers are located in the Netherland, USA, UK, and obviously Singapore to provide better coverage for the people of Malaysia and other places.
SiteGround bills you on a monthly or annual basis with each subscription plan having some monthly resource limits. It offers various features like backup and restoration of your data SPAM filtering, and CDN that well worth the cost. You also get customer services where you can find solutions to your problems through their 24/7 live chat, call, and email options.
SiteGround for Malaysia Hosting (Top Ranked)
Note: This website ReviewPlan.com is hosted on SiteGround
Server Response Speed Test Scored A+
Latest Uptime Stats (Real Records)
2) A2Hosting
A2Hosting is steadily working its way to becoming a better web hosting company. It has come a long way since its foundation in 2001 and still growing. It is popular in the web hosting market because of its fast serving data centers located in various different places providing great coverage to countries including Singapore, Malaysia, and others.
It is available for the users within a certain pricing structure which is affordable for most middle or lower class website owners. It offers a variety of options for users to manage their website hosts as shared or cloud as well as a combination of both.
A2Hosting provides the fastest web hosting services even if you are using its shared hosting services. It has some great pre-made cloud subscription plans but you are allowed to configure a plan that best suits your web hosting requirements.
3) HostGator
HostGator is also a good web hosting option if you're looking for Best Malaysia Wix web hosting alternatives. It is one of the largest web hosting companies in the world providing users with its fast speed services through a huge network of servers offering great coverage in Singapore, Malaysia, and other places.
We have tested and found HostGator to be the most widespread reliable user-friendly web hosting service provider. It offers a 24/7 active chat support for all users to find answers to their questions regarding their websites, applications, and pages.
HostGator offers a 45 days money-back guarantee for all its users which normally isn't offered by any web hosting companies. They tend to offer a maximum of 30-day money-back guarantee usually. You are also allowed to choose between having a monthly and a yearly billing plan.
4) Bluehost
Bluehost is a great web hosting option for your website if you're new to the field and want to make quick progress in making your site or app up on the server and running. It has an easy to use cPanel interface which is an ideal feature for all the beginners out there facing complications in managing their websites.
It provides a generally fast-speed connection that works on a network of reliable servers responsible to provide coverage in different countries including Singapore, Malaysia, USA, etc. BlueHost is not only good for your website but it is also good for your bank. The monthly and yearly subscription plans that it has to offer are Pocket-friendly and easily affordable for common people.
It provides generous storage for its user's data and also an unmetered bandwidth. This means that Bluehost doesn't limit much the load of traffic that you have on your website so you're good to go even if you are running a crowded webpage or app.
5) Exabytes
Exabytes is an award-winning web hosting firm which is very popular for its great web hosting services in Malaysia. The majority of people use Exabytes for its full-service web hosting features that are quite promising. The company was founded in 2001 and serves as an exceptional web host since then.
Exabytes has spent quite a long time in the web hosting market to know enough about how to create great tech-savvy products. It is capable of providing its clients exactly what they want and needs for their websites.
It hosts different activities every year such as Movie Day or various Exhibitions, Seminars some of them are even sponsored events, all because Exabytes is very passionate about serving its users and their local area communities.
Exabytes is providing its web hosting service to more than 75,000 people living in 121 countries including Singapore, Malaysia, the US, UK, Australia, etc. It is considered to be the biggest web hosting service provider in Malaysia. It offers different web designs as well as security features and provides all necessary online marketing options.
6) Cloudways
Cloudways is one of the best Malaysia Wix web hosting alternatives for you if you're looking for a web host that provides you with an easy way to host your respective app or website. Like every other popular web hosting platform such as Amazon, Google, or Kyup, Cloudways is capable of giving you all the amazing web hosting facilities.
Another important point of concern is the location of data centers that you must take notice of when you're looking for a web hosting service. Cloudways has its data centers stationed at more than 25 difficult locations including Singapore, Malaysia, etc. You can choose the server for your website that offers you the lowest latency.
Although CloudWays may seem like a third party web host it has an active development team that is working day and night to add much-needed tools to your use. Also, it offers a 24/7 available live chat support for all the users.
7) Kinsta
Kinsta when founded in 2013 had a very low working capability as compared to all the bigger web hosting firms but it has managed to come a long way since then and it is still working on its web hosting services to become the best Malaysia WIX web hosting alternative.
One significant difference that separates Kinsta from all other WordPress hosting providers is its collaboration with Google to use Google Cloud Platform. It offers all Kinsta users the right to use the same web infrastructure that was created and maintained by Google, and currently being used by many huge companies such as HTC Spotify, Snapchat, etc.
A partnership with Google let's all the Kinsta users access to some exciting web hosting tools for your website along with a long list of available choices of 21 global server locations including Singapore as well as Malaysia and many more to come like Hong Kong and Switzerland.
If your website ever manages to go viral over the internet, an automatic scaling service will make sure that your site will is capable of handling huge traffic.
8) InterServer
InterServer is quite affordable when it comes to buying a low budget web hosting service. But it is also capable of providing other full-services related to web hosting.
The company emphasizes on providing high-quality customer care service to all of its users via multiple help channels that are active 24/7, 365 days a year.
9) HostPapa
HostPapa offers different types of hosting plans including WordPress, VPS, Reseller plans, and others. It provides a wide network of servers in different locations in the world such as Malaysia, the US, Singapore, and others.
It provides an automated website backup plan so that you can save your data and also provides Domain privacy and Sitelock Security Seal.
10) iPage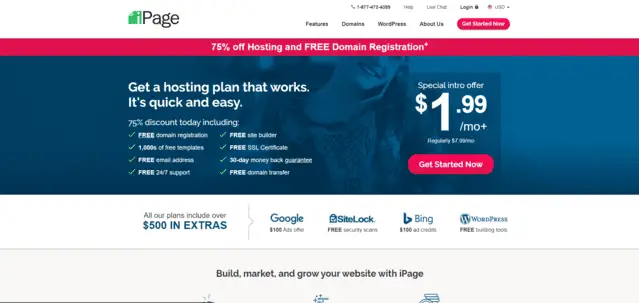 iPage provides its users with all the necessary tools needed to create an online presence in the form of a webpage, blog, or a website of their choice. With every single account of iPage, you get a free website builder and many free templates for your site that you can use. iPage provides great coverage in Singapore, Malaysia, and many other places.
Choosing The Best Malaysia Wix Web Hosting Alternatives
You can use any one of the above mentioned Best Malaysia Wix Web hosting alternatives for your respective websites. Also, there are many other options besides these that you can use to run your webpages.