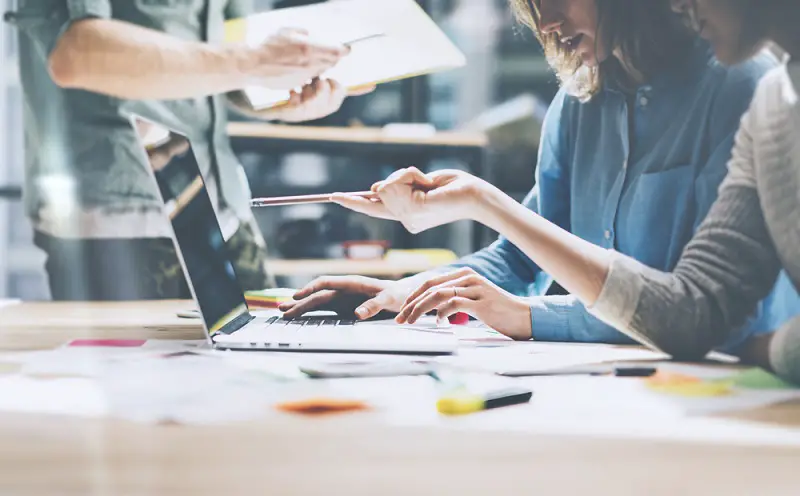 DISCLOSURE: This post may contain affiliate links, meaning when you click the links and make a purchase, we receive a commission.
Everyone starts somewhere. For a website owner, it starts with buying a domain name and a hosting account. Buying a domain name is pretty straightforward. You will pick a name for your website and if that is available, you will be able to buy it. But, when it comes to getting a hosting account it gets confusing due to numerous factors.
On top of this, if you are a beginner or just trying your hands on blogging, or launching a website for your startup company for the first time, then you are in a tight situation. It is true that there are a whole lot of web hosting providers available. But that doesn't mean you can go with anyone randomly.
That way, you will do a grave mistake. Because if you choose a bad quality web hosting provider accidentally, you will have to go through more hassles to reverse it all. See, what I am trying to say? Luckily, the good news is that this doesn't have to be you.
Because we are here with a list of the best 15 web hosting services for beginners and startups. In the following section, we will be sharing all the information about these popular web hosting services. So that you can easily choose a web host for yourself from some of these best options available right now.
Best Web Hosting for Beginners and Startups
So, let's fire away…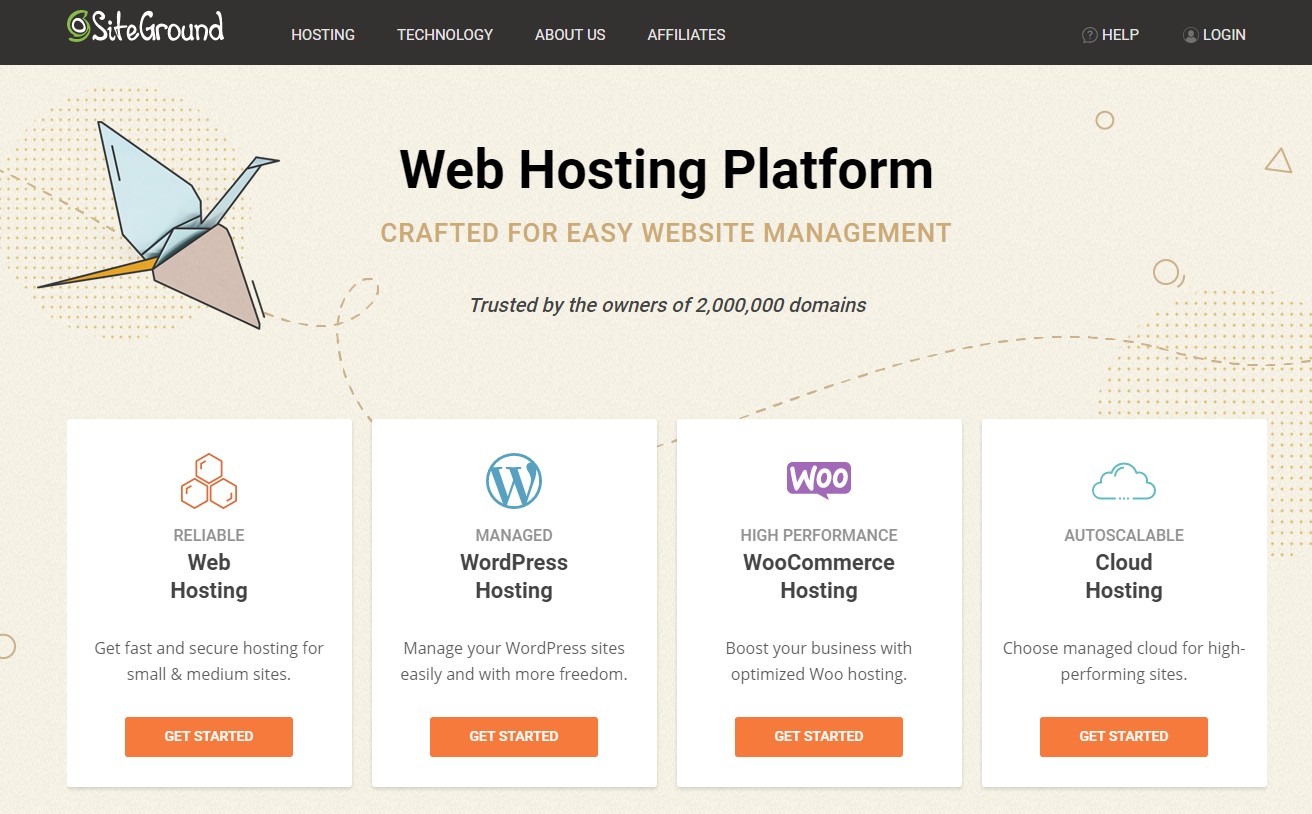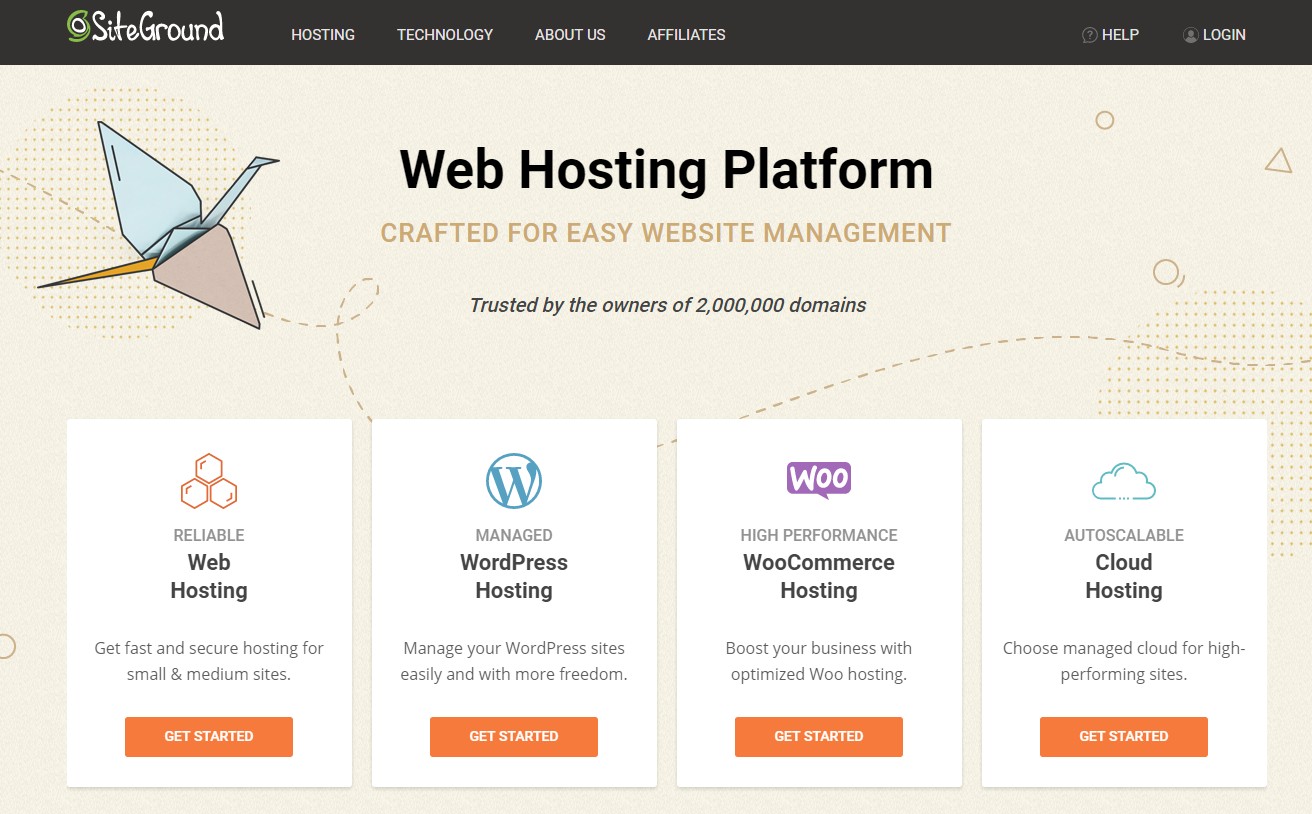 SiteGround Hosting (Top Ranked)
Note: This website ReviewPlan.com is hosted on SiteGround
Server Response Speed Test Scored A+  
Latest Uptime Stats (Real Records)  
Even if you are new to all this, you must have heard the name of SiteGround around the web. Because it is one of the most popular web hosting company in the world right now. And, that is why you hear a lot about them. But the real question is if SiteGround good enough for beginners or startups?
The answer: YES!
If you are going to launch a new website and want a premium web hosting provider within an affordable budget, then you will love SiteGround. Interestingly, we have firsthand experience with SiteGround. We are using SiteGround to host this website (ReviewPlan.com) for a long time. And, we can vouch for the quality and the reliability of SiteGround. In the beginning, we were also new to website-related stuff. Thus we were very skeptic about going with SiteGround.
But after a lot of research, we have gone with them. And, after all these years, we are still with them. Why? Because of their world-class service, industry-standard uptime, consistent security monitoring, and fast friendly customer support system. You won't face any issues using SiteGround even if you are a beginner. Plus, their super expert customer support team will be always there to guide you.
A2 Hosting is a USA based privately held company. They rose to the popularity with the help of their awesome service to their customers worldwide. A2 Hosting is also famous for its various kinds of web hosting packages. They offer both Linux and Windows web hosting packages. On top of this, you will get the chance to choose from over 20 types of hosting plans.
Most of their packages are very affordable, which is a good sign for beginner website owners. Also, they have 'Anytime Money Back Guarantee' policy. So, if you don't like their services, you can get a refund from them anytime you want to. That is also a great reason to try out A2 Hosting.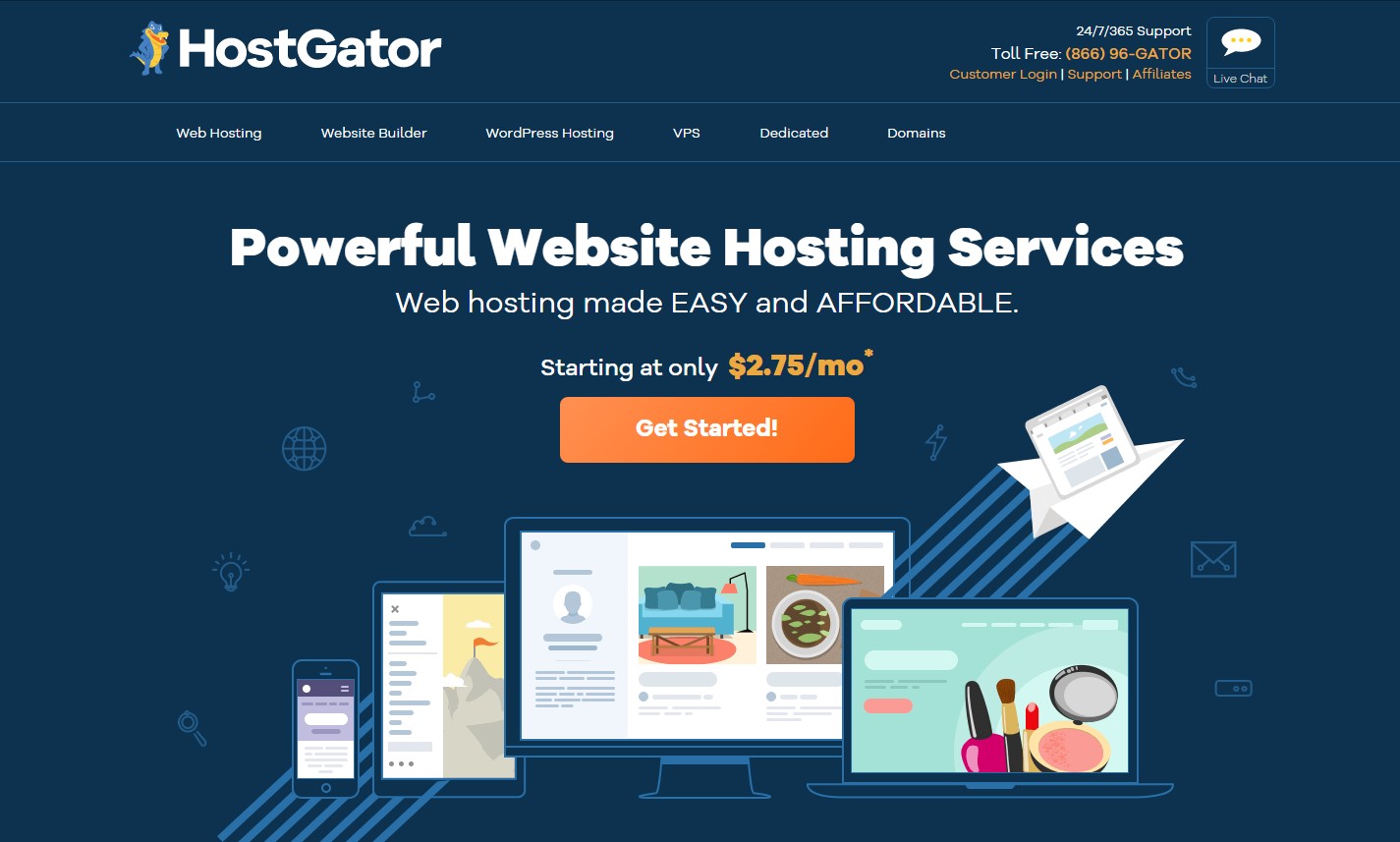 For newcomers, it is usually hard to go with an expensive web host from the beginning. That is where HostGator can be a pretty good choice. How's that? Actually, HostGator is offering some very cheap hosting plans. But on the flip side, their service is super. That is why it would be great to go with them if you are in a tight budget.
They have all the popular web hosting plans like shared, dedicated, resellers, VPS/Cloud, WordPress etc. All the hosting plans come with 45 days money-back guarantee. Their uptime and server response time are on the top. With all of their web hosting packages, they offer a lot of important yet free features.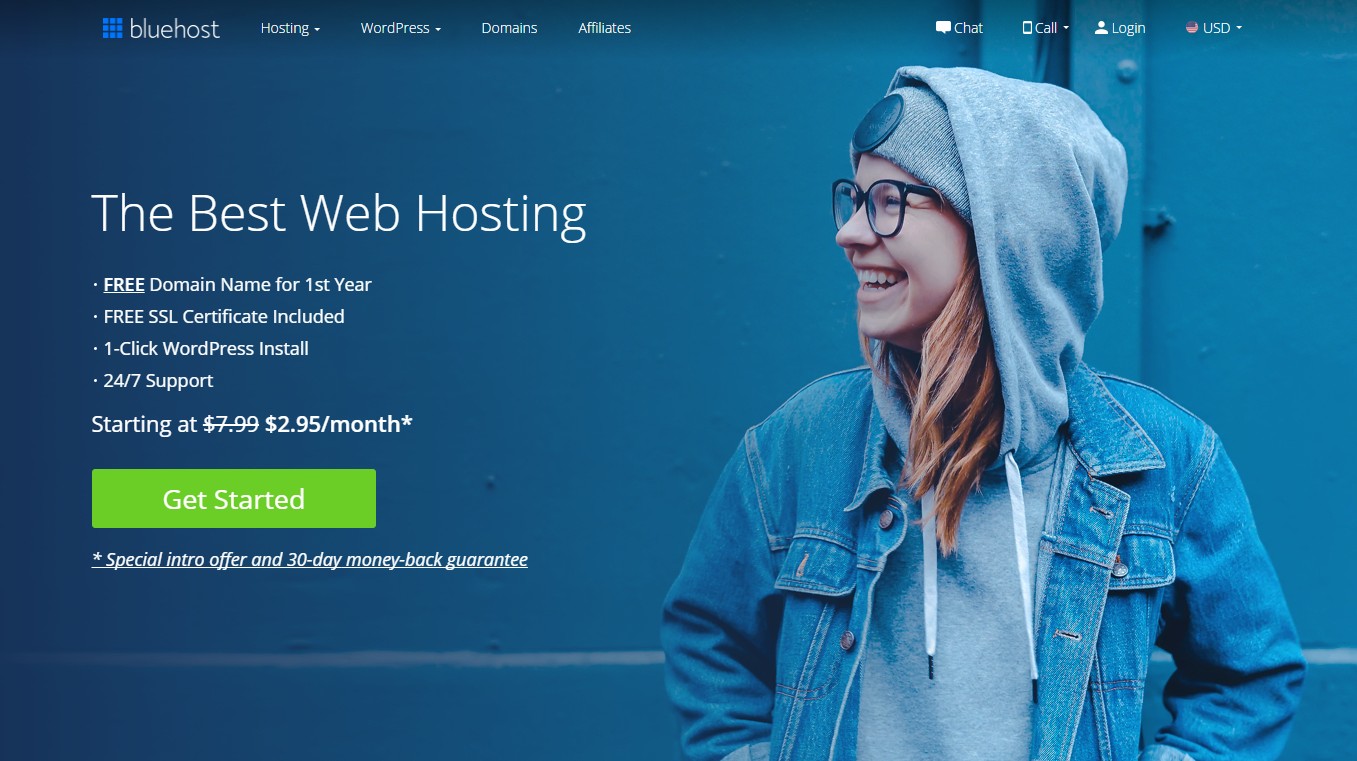 Bluehost is another very popular web hosting provider in the world. They are even in the list of the officially recommended web hosting providers by WordPress.org like SiteGround. And, Bluehost also has a business partnership with WordPress.org. That is why, if you are intending to launch a WordPress website, then you can use their service with assurance.
Even if you don't want to use WordPress on your site, you will be happy with the service of Bluehost. They also offer a lot of cool free and premium features with each of their hosting plans. Bluehost customers are also protected by the 30 days money-back guarantee. Besides, you can also register a free domain name for the first year with each new hosting account. That is definitely a plus for the beginners.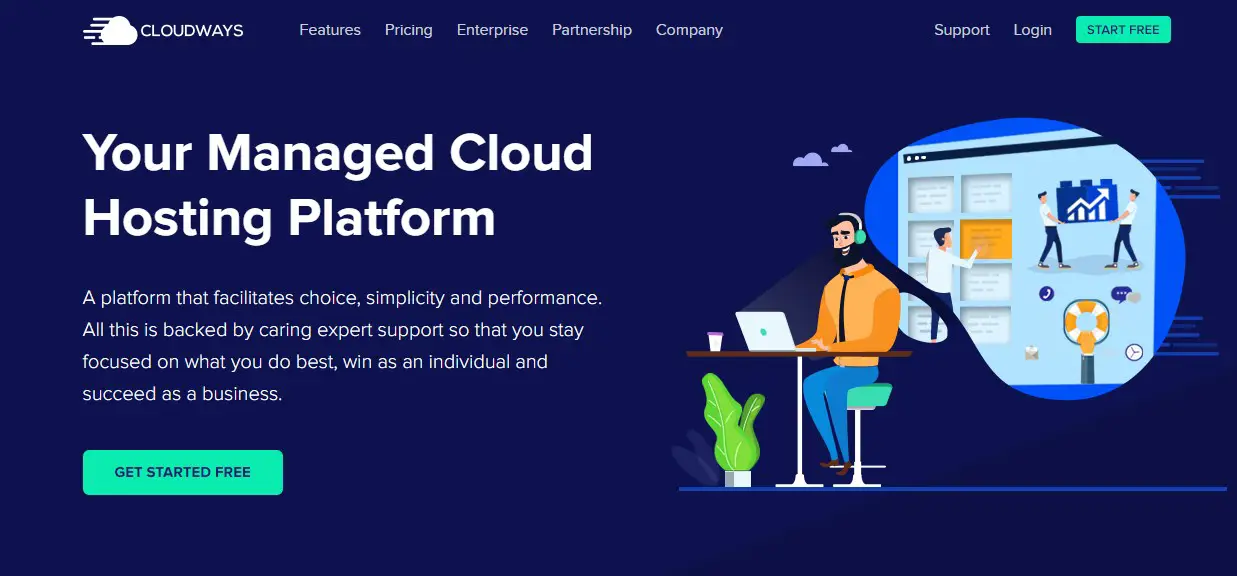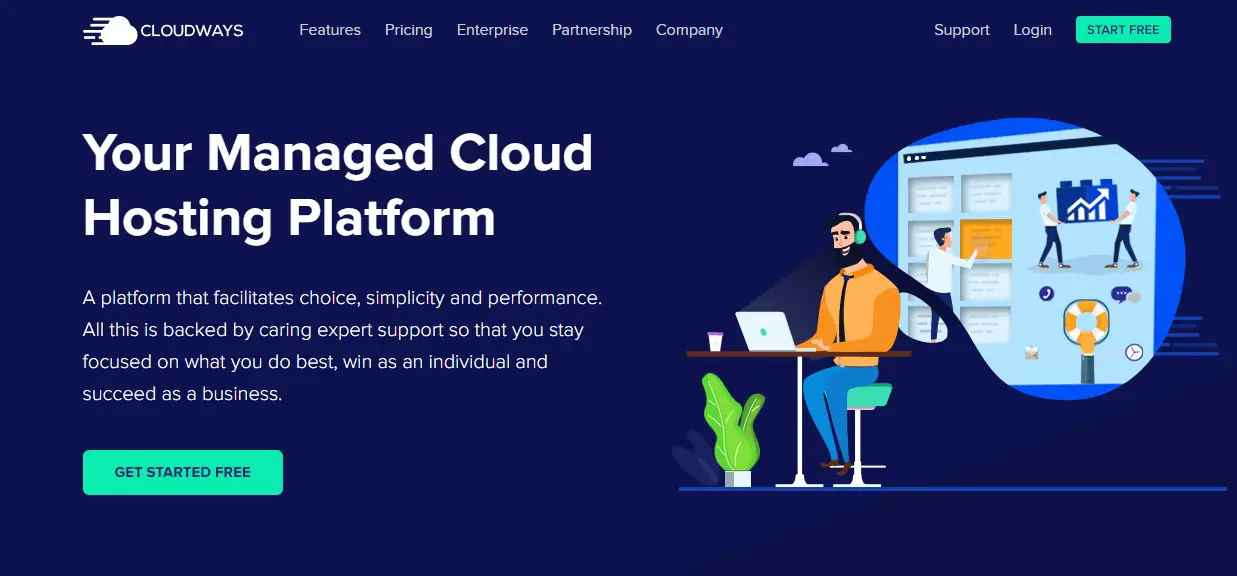 If you want better performance on your website, you can try cloud hosting. Typically, every newbie begins with a shared hosting account. That is not a bad idea at all. However, if your budget is a bit higher then you can check Cloudways out. They offer only cloud hosting and charges hourly.
So that you don't have to pay more than you use. They also have a 24/7 customer support team. So, you will always be assisted if you are stuck. They offer managed solutions with every hosting plans. So, you can take care of your website and business. And they will take care of the server sided issues.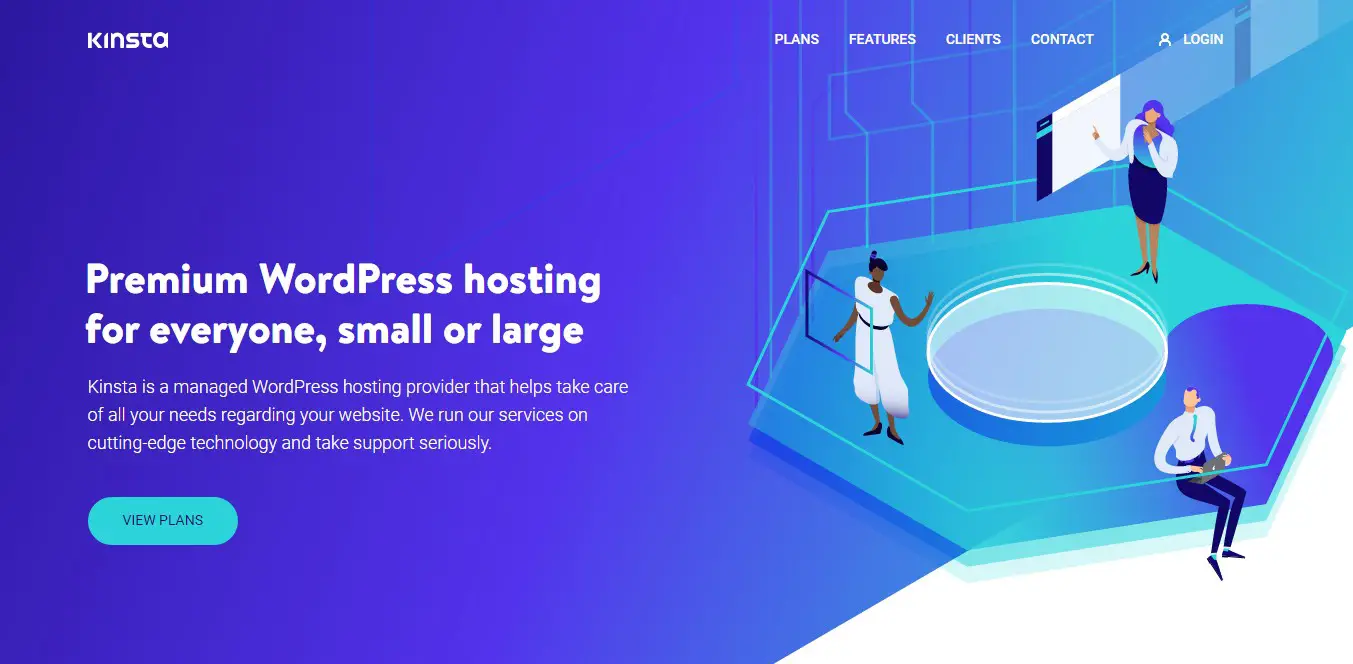 Kinsta is dedicated to providing WordPress web hosting only. As a result, they are popular to most of the WordPress CMS users all over the world. You can also use Kinsta if you intend to use WordPress on your site. There are multiple packages to choose from. However, the only downside of Kinsta is that their price is expensive.
So, it might not be possible for a lot of newcomers to use Kinsta. But you need to check them out regardless before finalizing your decision. They have some of the best and rarest features when it comes to WordPress web hosting. So, we would definitely recommend Kinsta to our readers who have the budget and want premium service.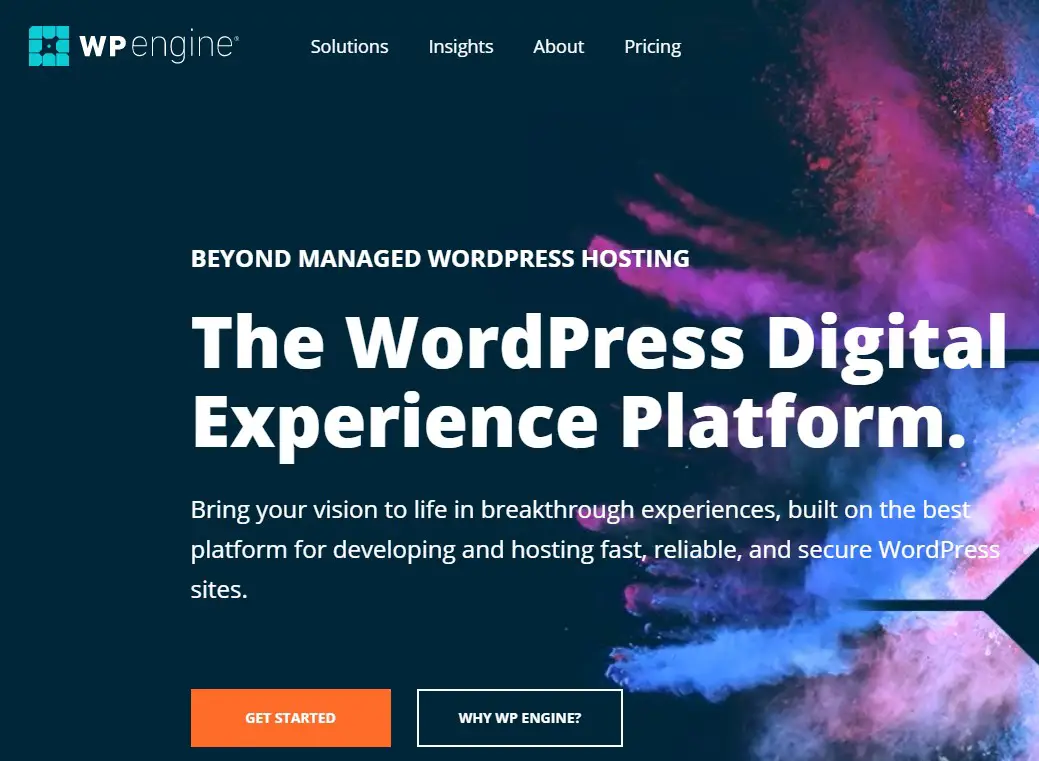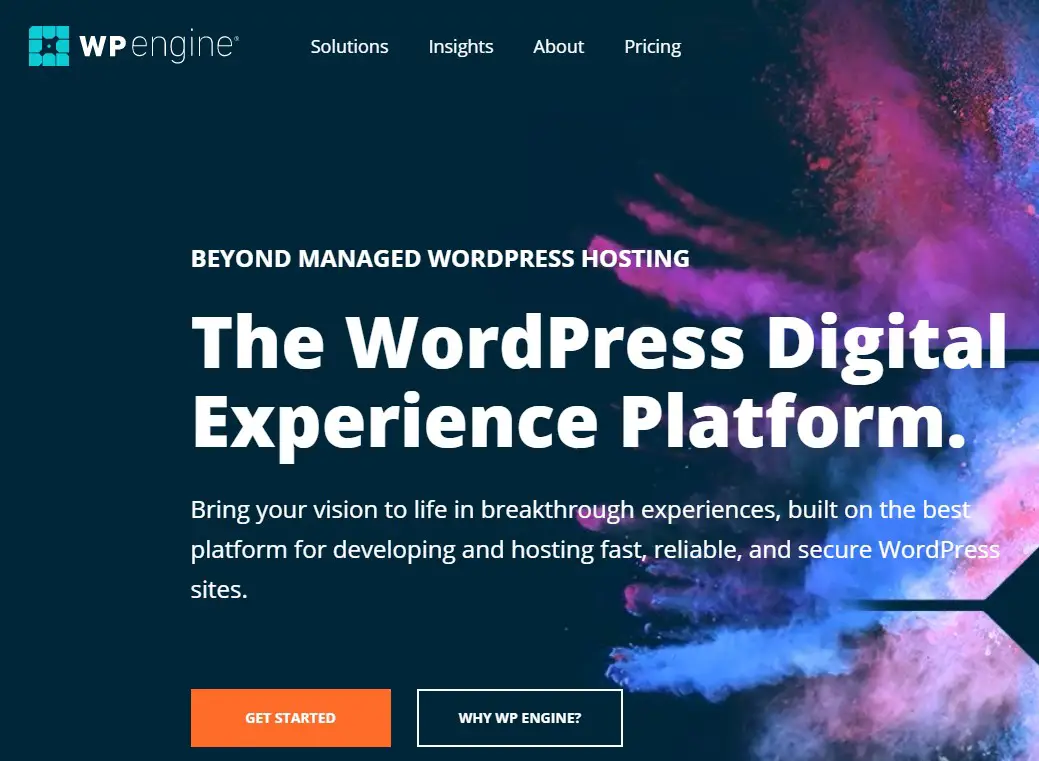 WP Engine and Kinsta are mostly similar in terms of their goal and service. Both of these have a lot in common. But the main similarity is that WP Engine also provides WordPress only web hosting. They are one of the best in providing WordPress web hosting service.
There are 4 types of hosting plans from WP Engine. And those are Startup, Growth, Scale, and Custom. The Startup will cost you about $31/mo, the Growth costs about $103/month, and the Scale costs about $261/month. So, you can see that the plans are a bit pricey. But, if you want the best option for your WordPress website, you can definitely go with WP Engine.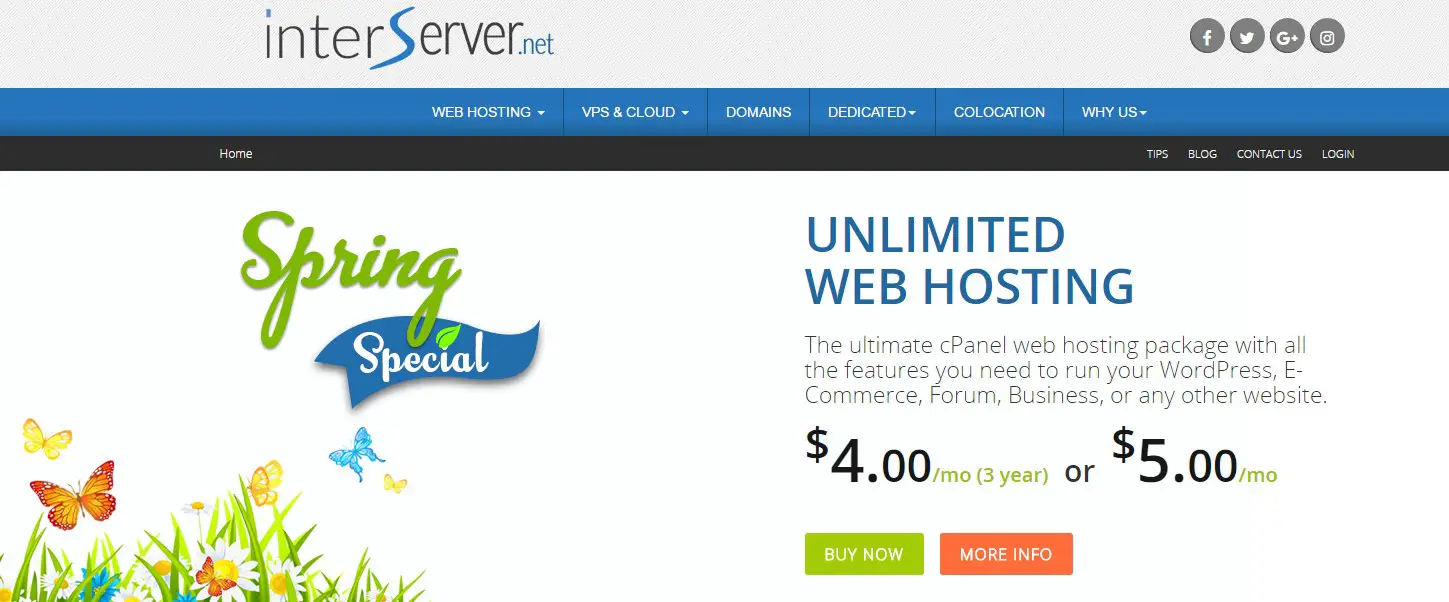 InterServer has gained its popularity in recent days all over the world. For beginners, it can be a great choice. Because they offer hosting plans for a lot cheaper than some of the premium hosting companies. For instance, they are providing dedicated hosting for just $50 per month. And, their shared hosting plans start at $4/mo.
With all the hosting plans, you will have services like website migration, unlimited storage space, 24/7 live support, security monitoring, website builder etc. for free. You can also buy a new domain name for just $1.99 for the first year from them if you buy a new hosting account. They also guarantee 99%+ uptime. So, InterServer can be a good choice to start a website for startups.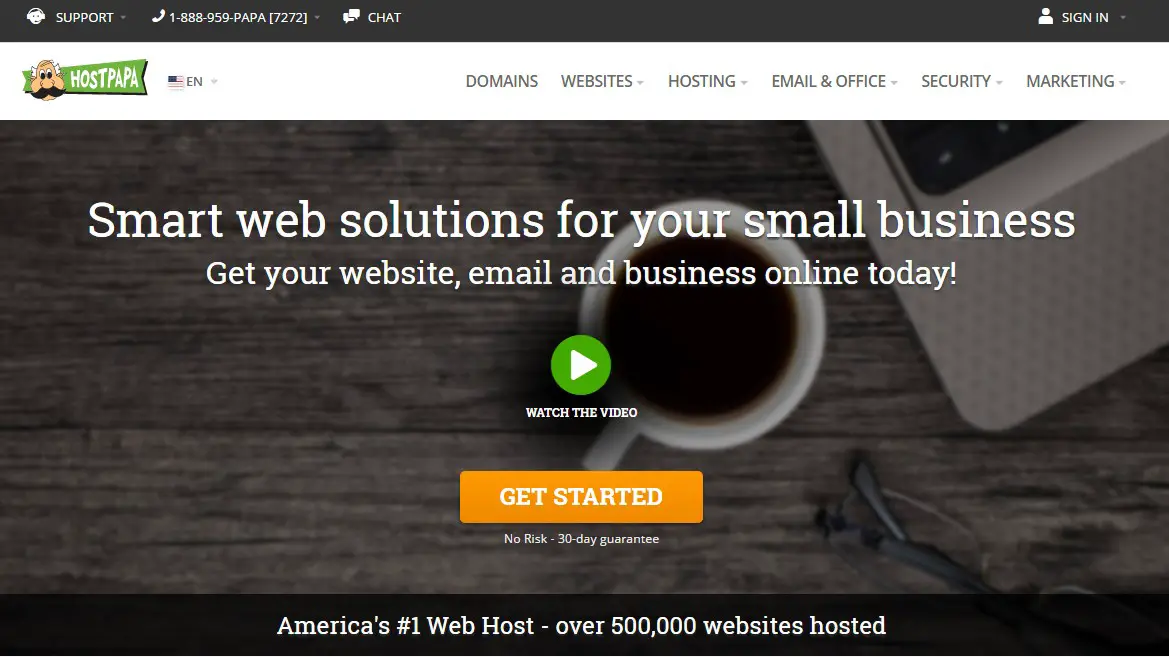 The web is filled with web hosting companies which are owned by big organizations. And, a lot of us don't like those big companies in the first place. If you are one of them, then you have HostPapa. It is a privately held company from Canada. However, even though they are a private company, their prices are so completive.
They have their data centers all over the world. But, they are very reputed for their service, especially in North America. So, if you are from that part of the word and own a startup then you can check HostPapa out. Added to that, you can also try HostPapa even if you are not from North America. They are overall good in terms of the service and the quality of their webservers.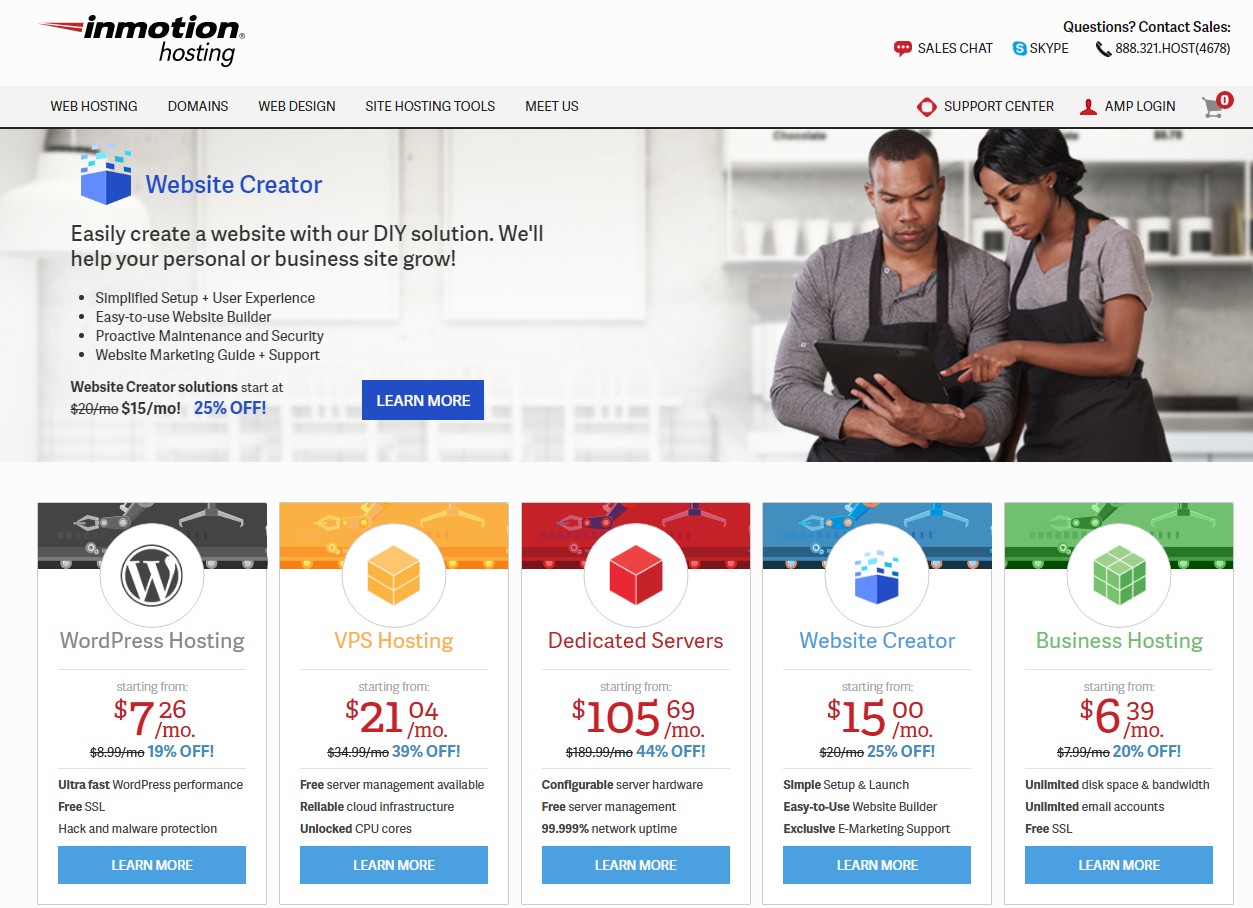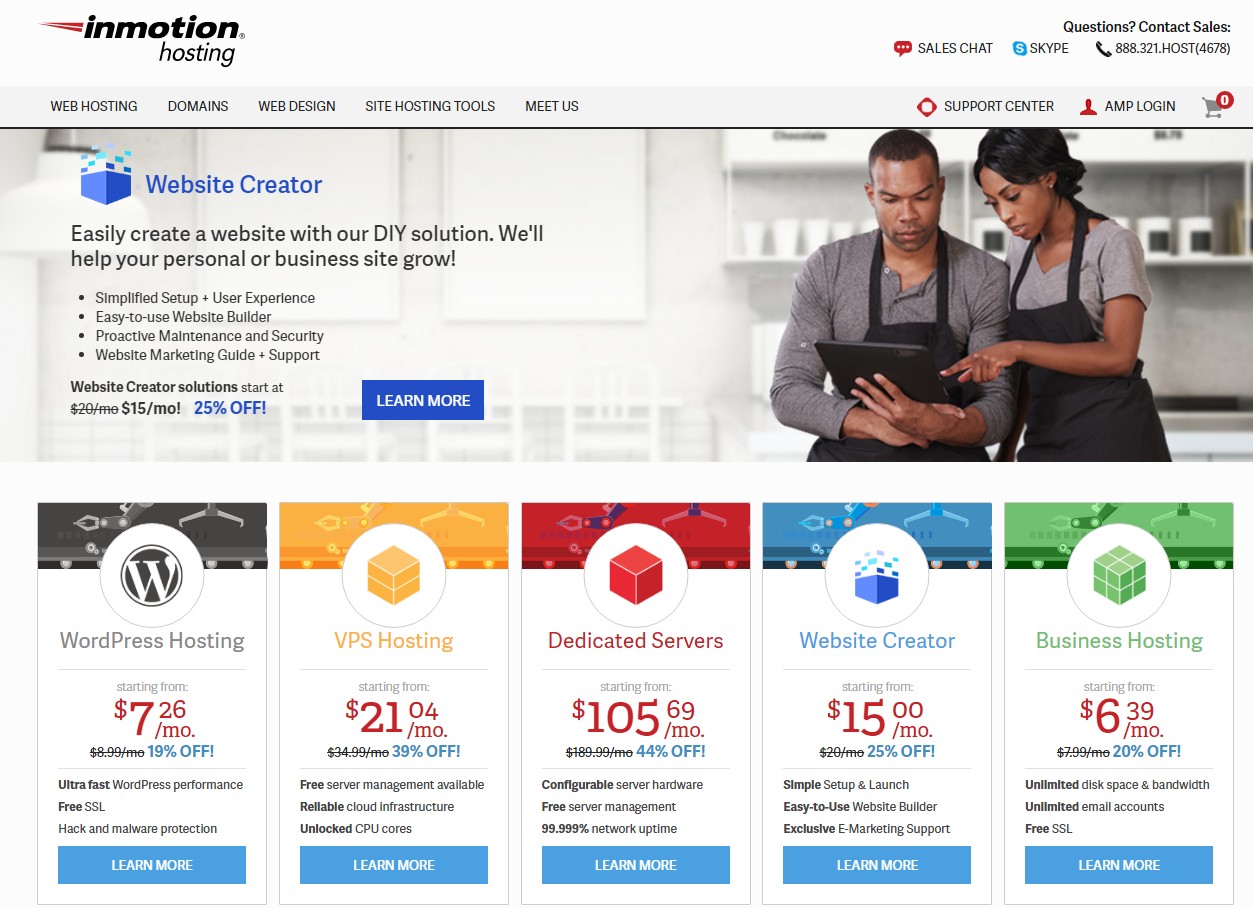 InMotion Hosting is another privately-owned hosting company. They have started their journey back in 2001. Since then they are providing web hosting/website building related services all over the world. However, they are well-known in the North American region like HostPapa. That is not because their service is good but because of their lack of advertising.
As a result, they were hidden to a lot of people for a long time. But nowadays, they are mentioned in almost top web hosting reviews. They have several web hosting plans such as WordPress, Website Creators, VPS, Business, Dedicated hosting and more. So, you can start with any one of these awesome plans.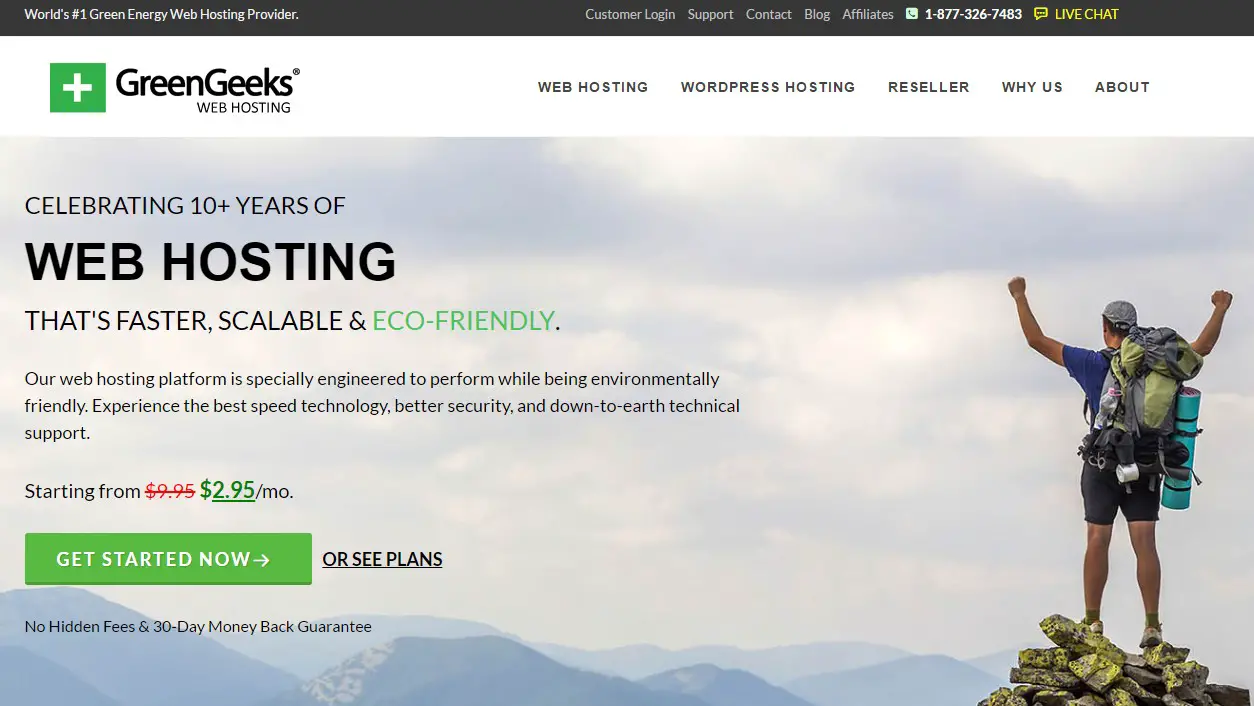 For nature and environment lovers, GreenGeeks can be the best of both worlds. How so? They are an environment-friendly web hosting provider. All of their web hosting infrastructure is built-in eco-friendly manner. So, you can help the environment in a way by going with GreenGeeks. They offer all the major web hosting plans such as shared, VPS, Dedicated, and even reseller hosting.
However, the VPS hosting plans from GreenGeeks are the most popular among the customers due to the low prices and the numerous useful features. Added to that, you will get a lot of free features like free site migration, a free domain name for 1 year, free SSD hosting, and free SSL certificates etc. So, you should seriously consider GreenGeeks for your startup website or your personal blog.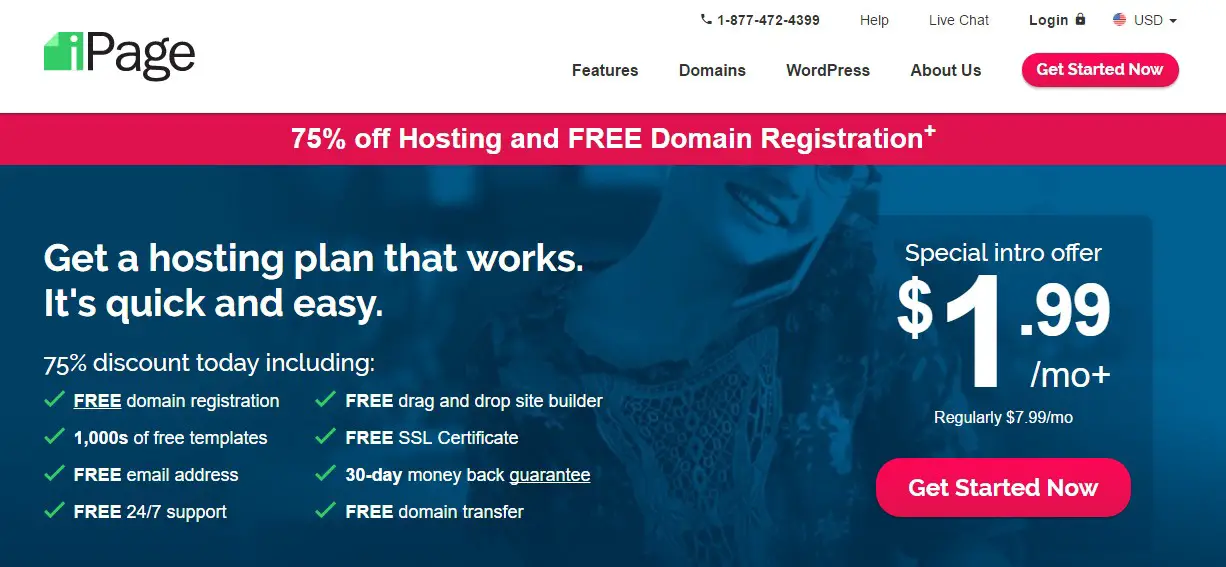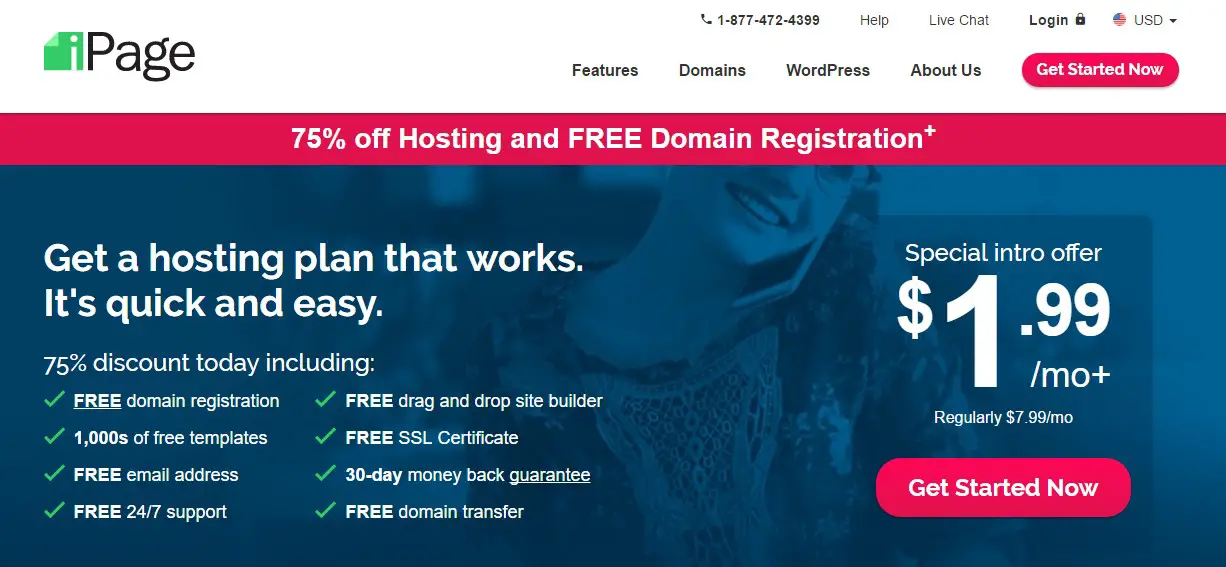 You must consider iPage if you are a beginner. Because they probably have the cheapest prices on their web hosting plans. And, the customer support team of iPage is fast, friendly, and knowledgeable. So, for beginners, it will be a great help in getting assistance from them. They also offer a free drag and drop website builder. It is very easy to use and intuitive.
So, you can build a new website within hours like the way you want to. Besides, iPage also provides free SSL, free 1000+ pre-made site templates. So, you can create your sites in an instant. They also offer free domain registration for the first year. And you will also get 30-day money-back guarantee. So, if you don't like them, you can get a full refund within the first month.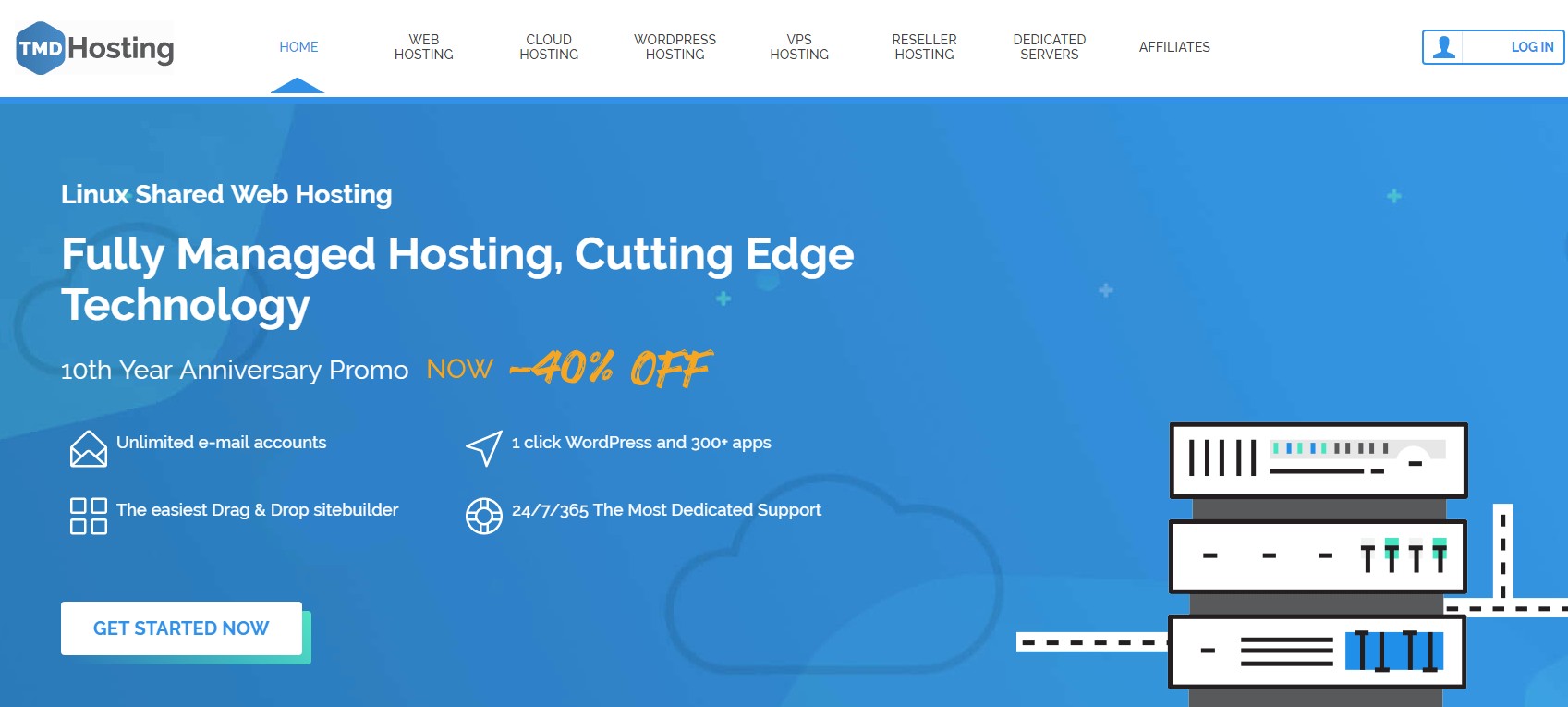 TMDHosting has 4 types of web hosting packages which are Shared, Cloud, VPS, and dedicated hosting respectively. Typically, the shared hosting plans come with the lowest price range. And dedicated hosting has the highest price.
That is why for beginners, we would suggest going for the shared or cloud hosting packs. You will get 30/60 days (varies based on the packages) of money-back guarantee as well. They also offer top-notch 24/7 customer support. So, it would be a problem using TMDHosting even if you are a beginner.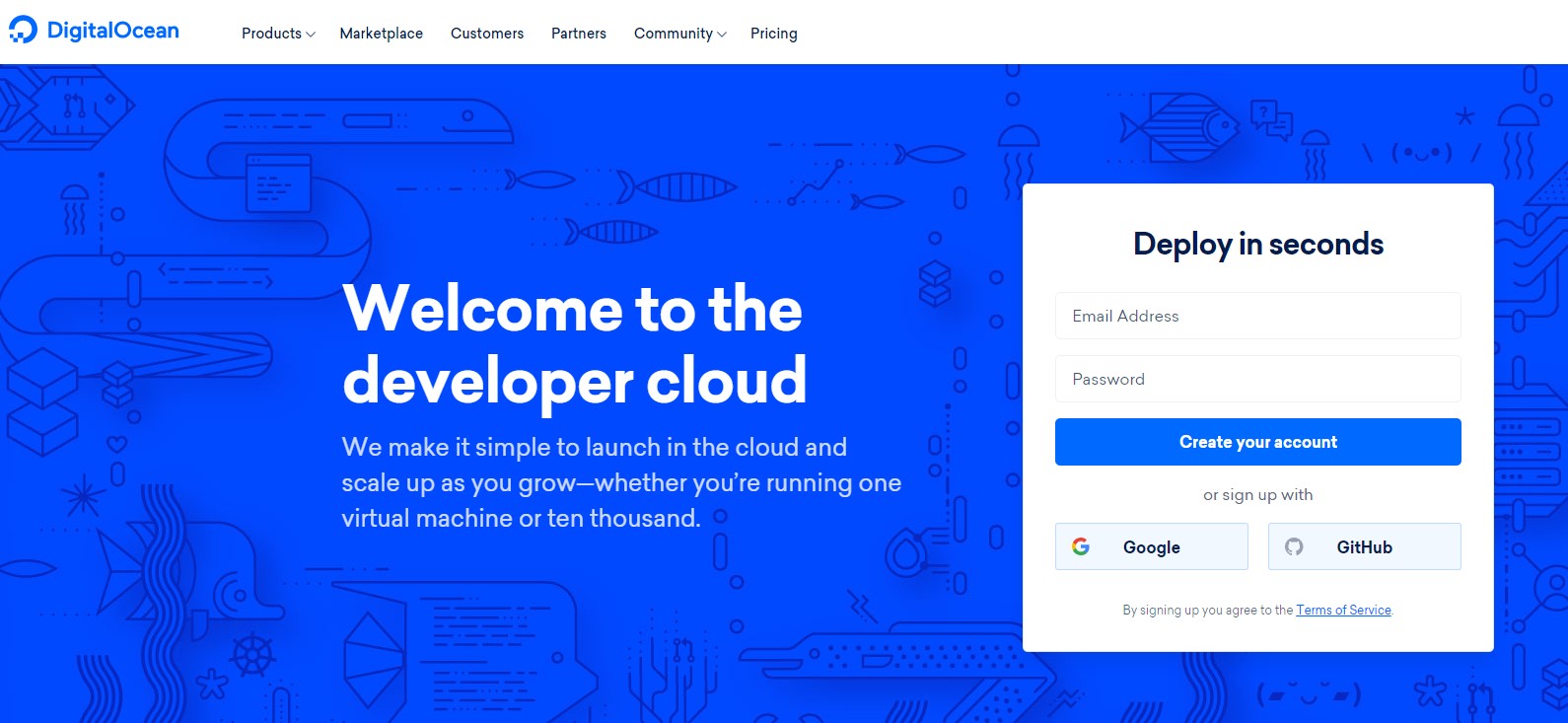 DigitalOcean is unique from other typical web hosting providers in many ways. First of all, they are a web hosting Provider Company whose main focus is to serve the developers. And they only offer cloud hosting packages to ensure the best possible performance for their customers' sites. If you want to build a web app or a big website from the start, then you can use DigitalOcean. In fact, it will be the most suitable choice.
For instance, they charge you hourly and for the amount of resources you use. You can also upgrade your account anytime on the go. All the server-sided matters are taken care of by the DigitalOcean team regularly. You don't need to think about those. That is why we think it could be a great choice for startups and beginners.

Do you know what the most important factor is — when it comes to choosing a web hosting service for beginners? No, it is not the money or the speed of the webserver or the uptime rate as well. It should be the quality of the customer support system/team. Because as a beginner, you will need a lot of help from your web hosting provider.
But, even if you pay a high fee, there are some such hosting companies which don't care about their customers at all. That is why you should go with a web hosting service which is reputed about the customer support of themselves. Lucky for you, Liquid Web has been one of the best in the industry when it comes to customer support. They have a guaranteed policy that they will answer any queries by their customers within 59 seconds.
Yes, it's a guarantee and they actually keep their words. The majority of the Liquid Web users praised the professionalism and friendliness of the customer support team. And, all of the current customers are genuinely happy because of their fast response and easy solutions to tough problems. So, you can definitely give Liquid Web a try.
Summing it up:
That is all for today. We hope you will be able to choose the best web hosting service for you from this list here. We have created and shared this list after a lot of research. So, we believe that all of this web hosting has a chance to be your next web host depending on your requirements. So, choose wisely, it's up to you, now.