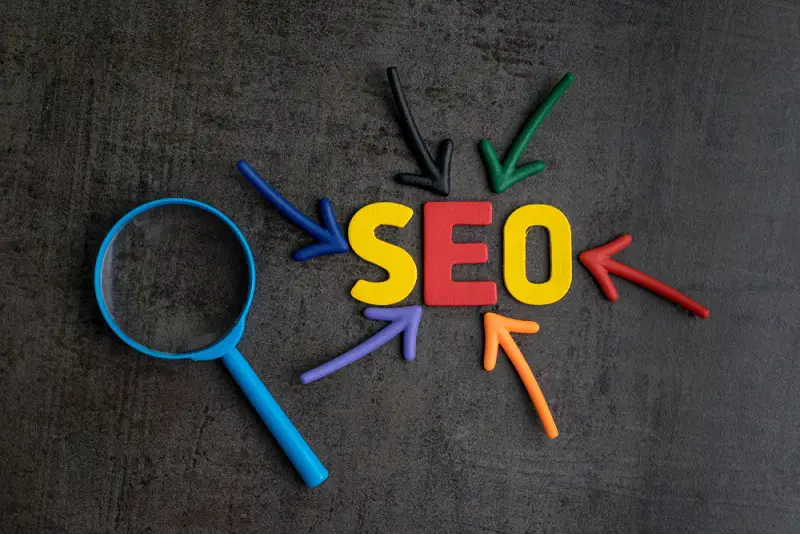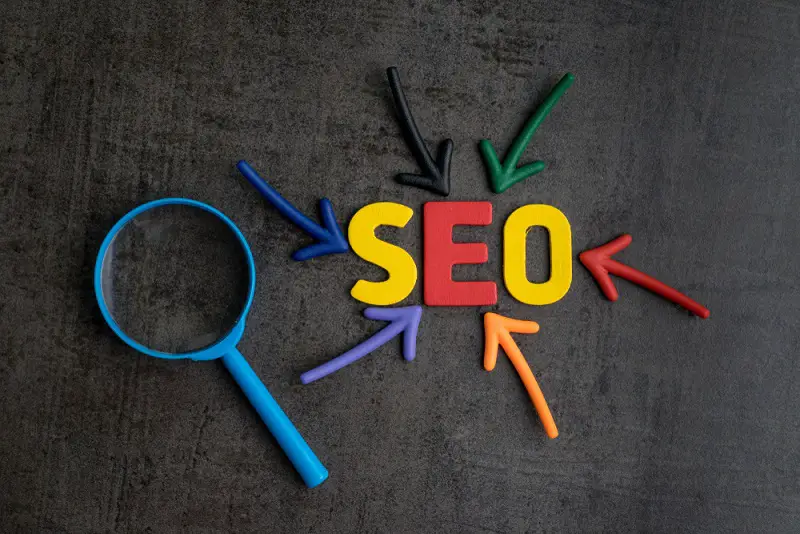 DISCLOSURE: This post may contain affiliate links, meaning when you click the links and make a purchase, we receive a commission.
If you want to rank higher on the search engines, you will need to up your SEO (Search Engine Optimization) game. Reports say that there are over 200 SEO ranking factors on which your website's ranking depends on. And, among them, some of the most crucial ones are page loading speed, webserver speed, website security, website optimization and more.
Interestingly, all of these factors depend on the quality of your web hosting. Due to that, you must go for a well-reputed web host if you want a higher ranking on search engines like Google, Yahoo, and Bing and so on. Luckily, we have put this post down with reviews of 15 of the best web host services for better SEO performance. In the following section, we will tell you all about these web hosts.
Best Web Hosting for SEO
So, let's get to the real deal…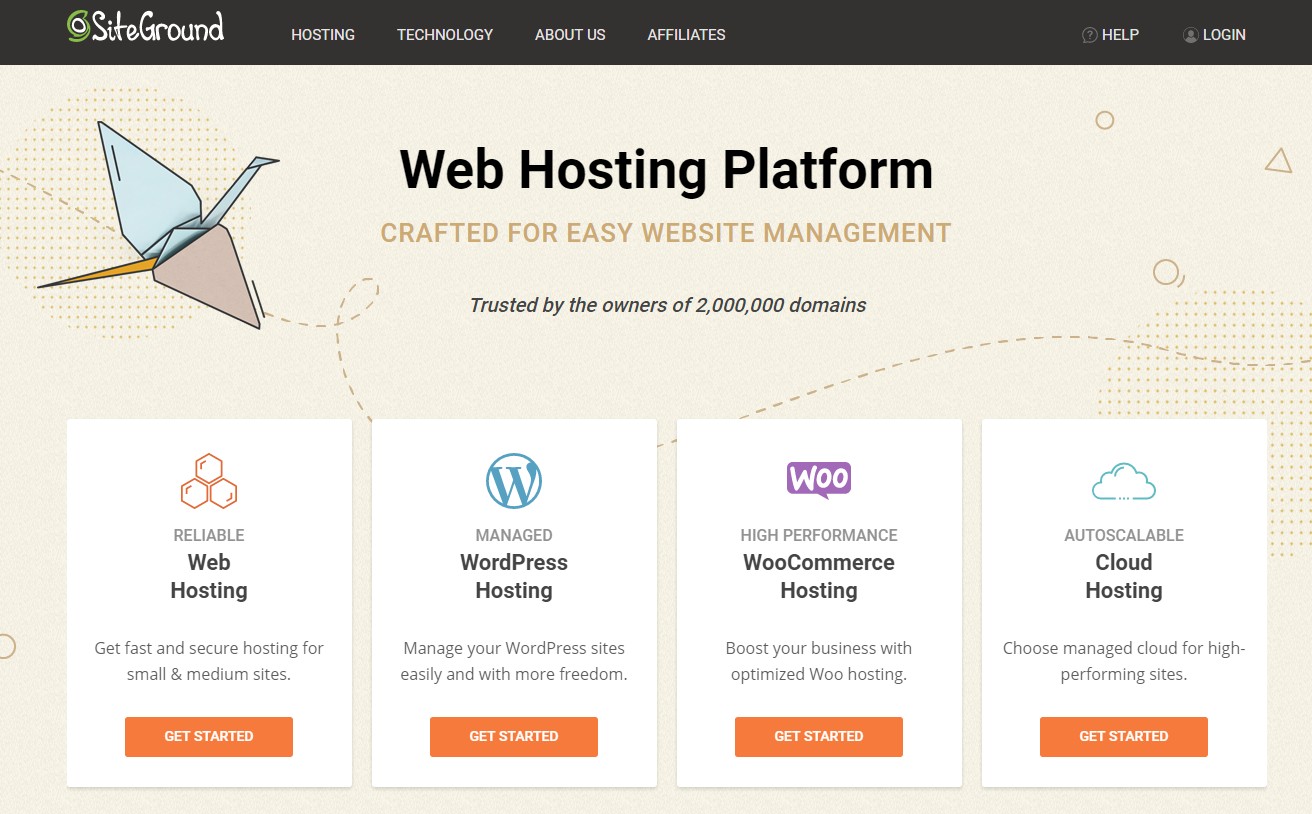 SiteGround Hosting (Top Ranked)
Note: This website ReviewPlan.com is hosted on SiteGround
Server Response Speed Test Scored A+  
Latest Uptime Stats (Real Records)  
For better SEO, you will need a faster and optimized web host. And, this is a tough combination to find within a budget-friendly price range. Lucky for you, SiteGround is a web host company with great service and quality but with reasonable pricing.
Here's a secret for you. We are one of the satisfied customers of SiteGround for a long while. We have been hosting this site (ReviewPlan.com) with them. That is why we have got real experience with SiteGround. And, from that, we can recommend this popular web host to our readers without any doubt.
They have multiple data centers all over the world. And, you can choose the one you want to host your site on. Based on the location of the visitors you receive on your site, you should choose a data center that is closer to the majority of them. That way, your website will load faster to their bowsers. SiteGround also offers a lot of extra services for free. You will definitely love SiteGround.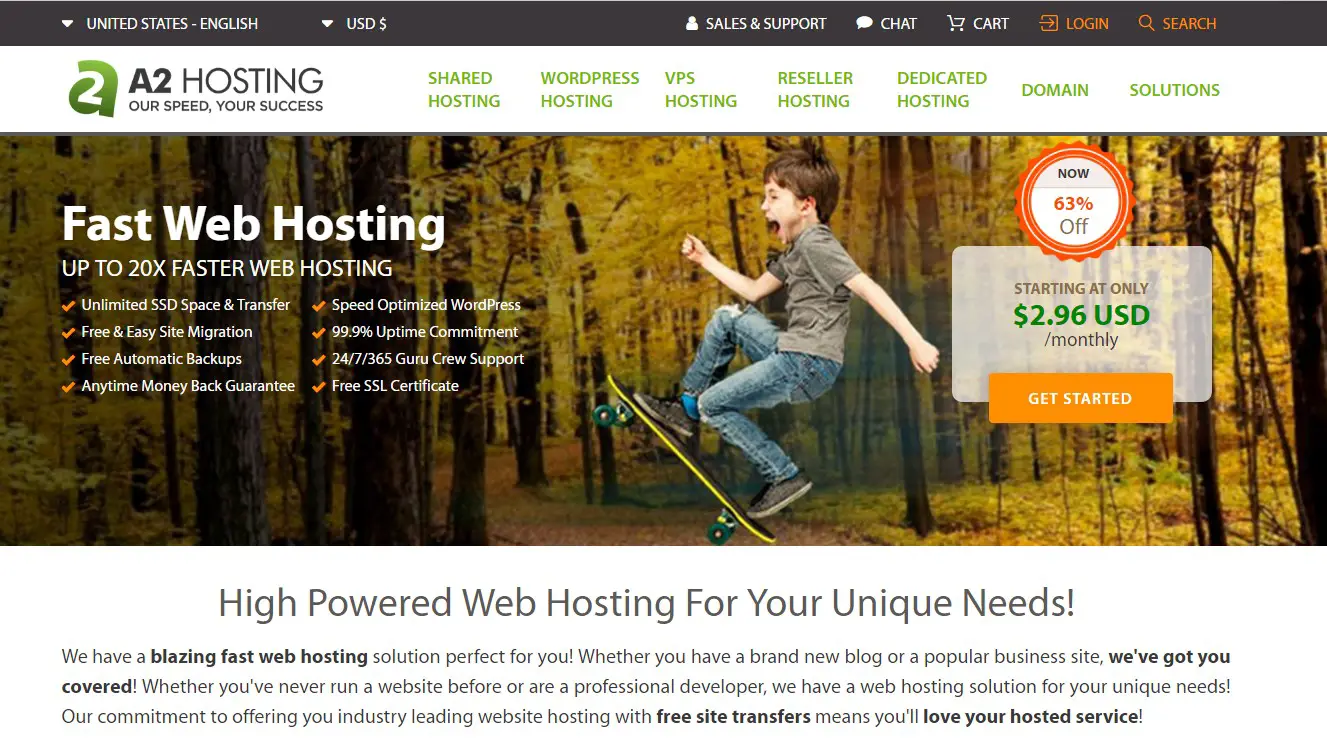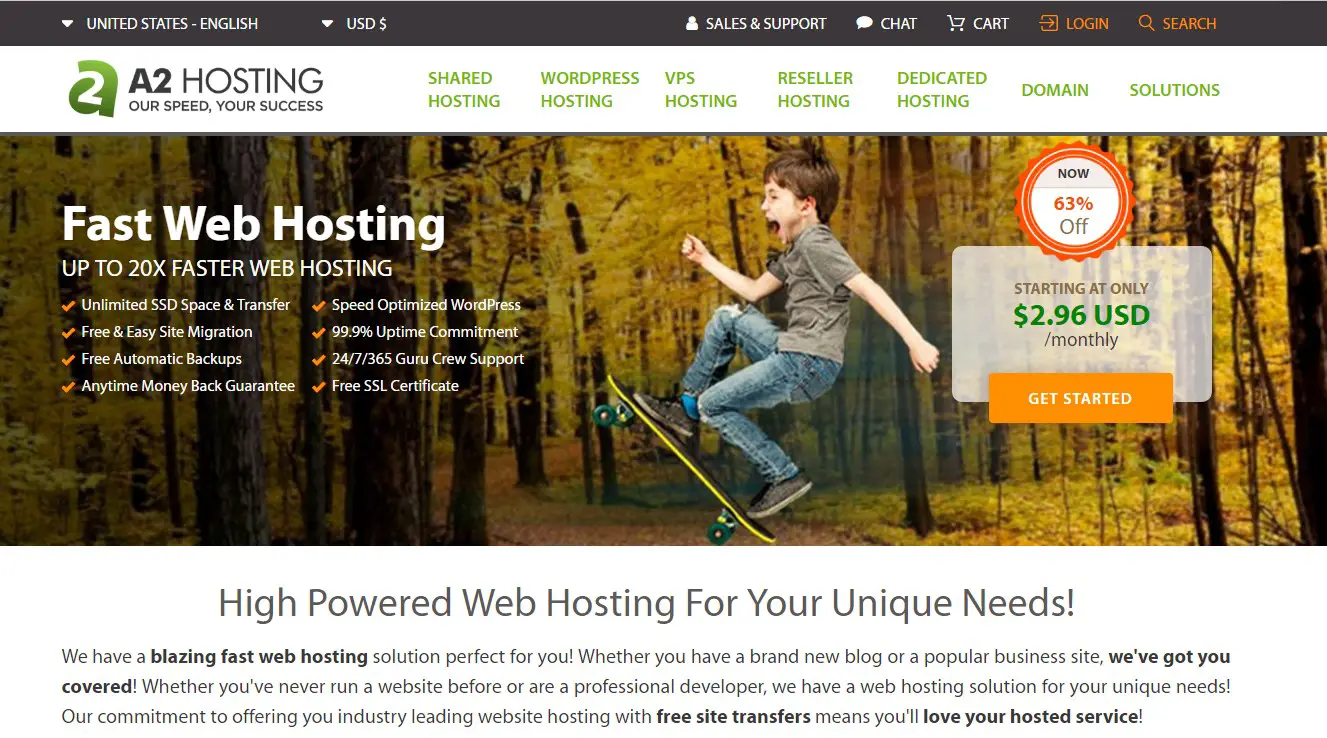 They also come with some cheap yet reliable plans. You will be able to choose from a plethora of hosting plans if you go with A2 Hosting. They offer these hosting packages in various categorize like shared, dedicated, cloud, reseller, WordPress, and more.
But, mainly, they divide the hosting plans into 2 different categories. This is done based on the OS. And, the main categories are Windows and Linux OS. It is very hard to find good quality Windows web hosting packs. But, if that is the case for you then A2 Hosting has got your back.
They also offer free site transfer, SSD, SSL, speed optimization and more. You are getting any time money-back guarantee with A2 Hosting. So, if you don't like their service, you are free to get your money back anytime.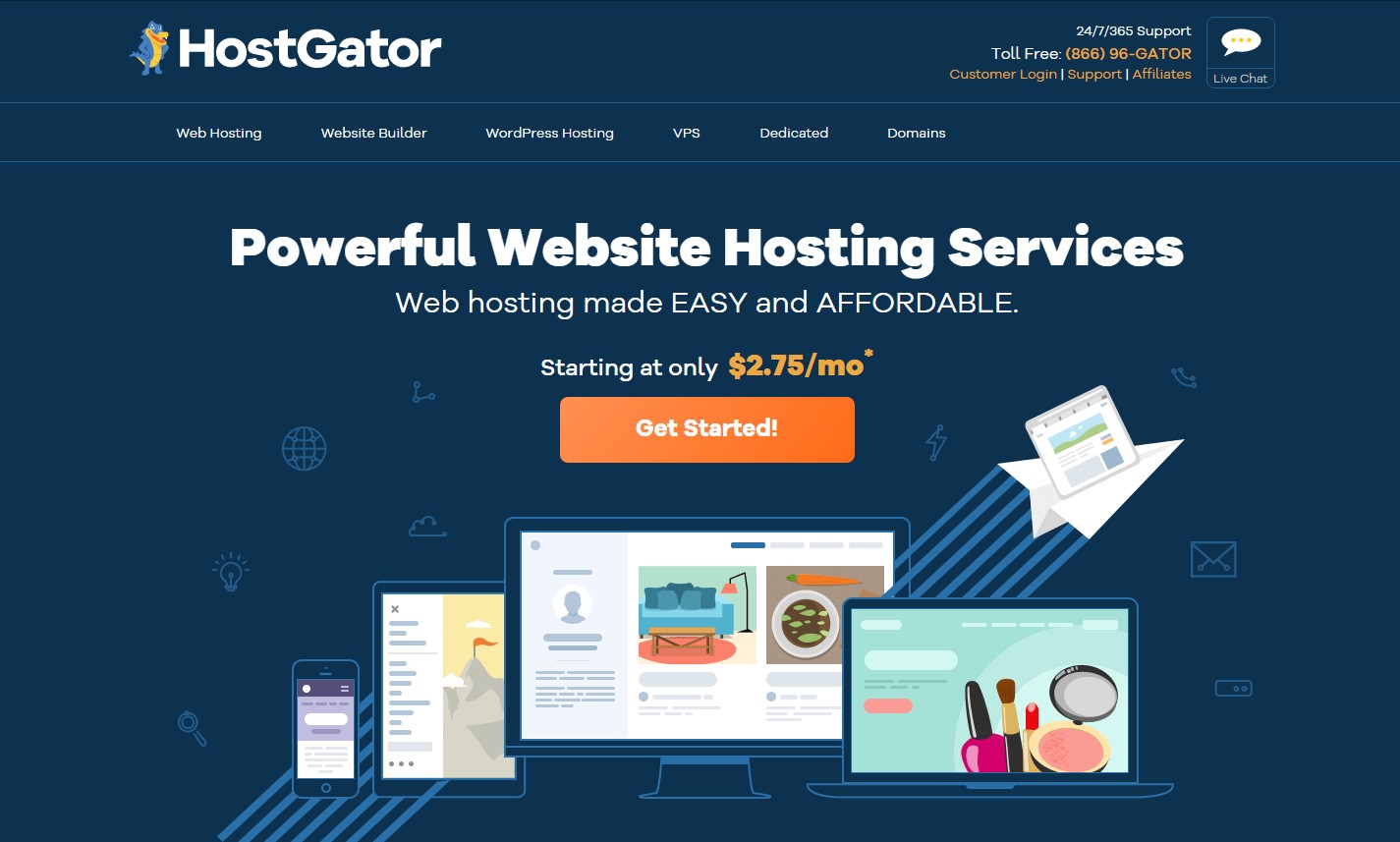 The third one on our list is HostGator. You must be familiar with this web host already. It is famous for providing very affordable web hosting services. As a result, a lot of new users use HostGator. If you want better SEO performance on your site, you can go with HostGator.
You will get 24/7 support from their support team via phone, email, live chat, and ticket. However, you might have to wait for a few minutes to get a response from them. Other than this, everything is great about HostGator. We have used their hosting service for some of our websites in the past and we received decent service. So, if you are on a tight budget, go with them.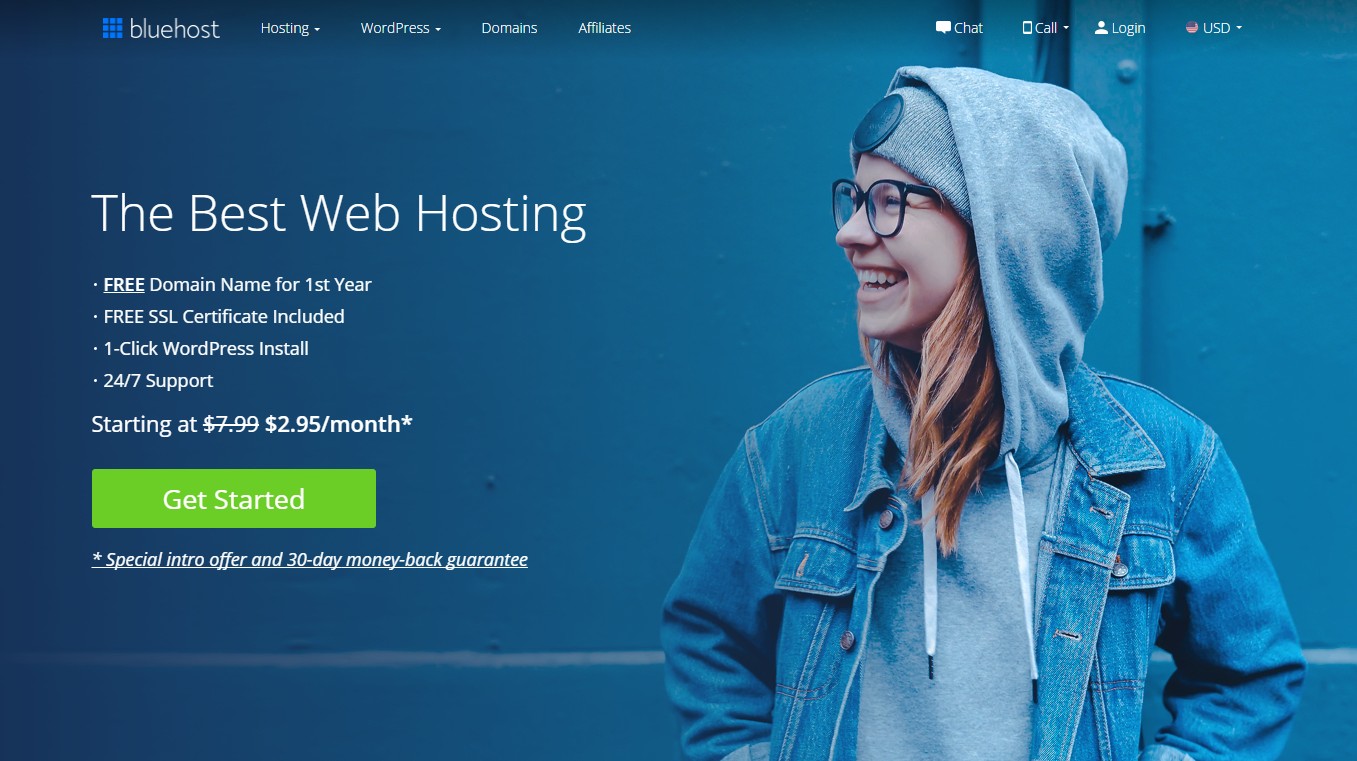 Bluehost is also from the same company (EIG) that own HostGator. However, you have to pay a little bit higher than HostGator for getting a hosting account from Bluehost. Rightly so, they also offer better service than HostGator. They also have most of the popular web host packs.
Added to this, you will also get faster customer support from them. They are also available 24/7 throughout the year. All of their web servers are optimized for better SEO performance. They have over 2 million users all over the world. So, you can also rely on them.
5. Cloudways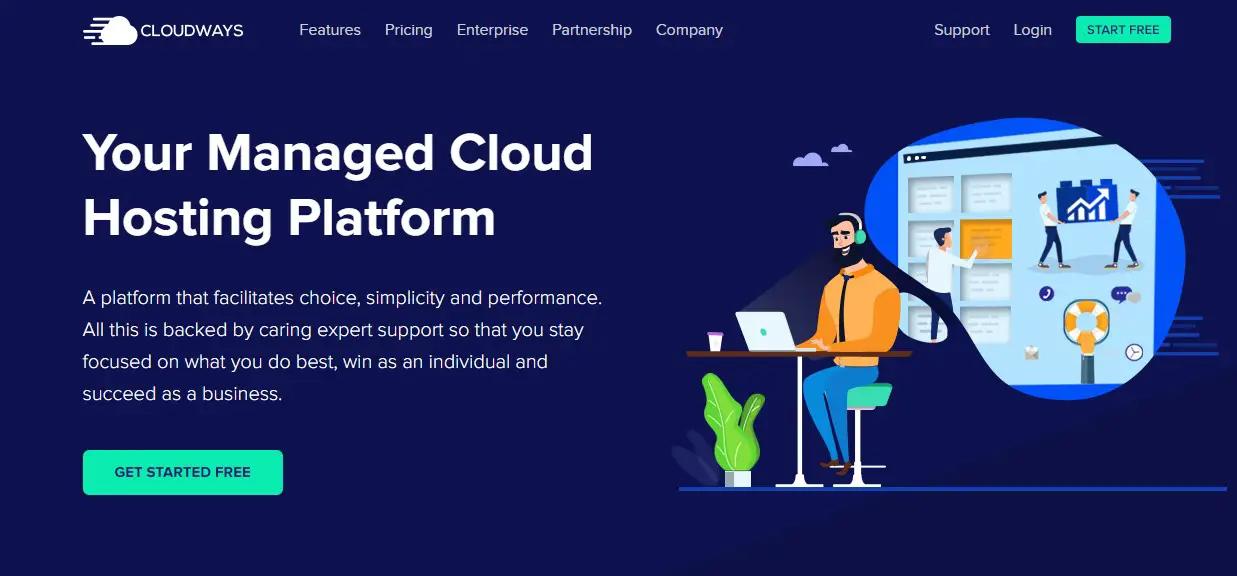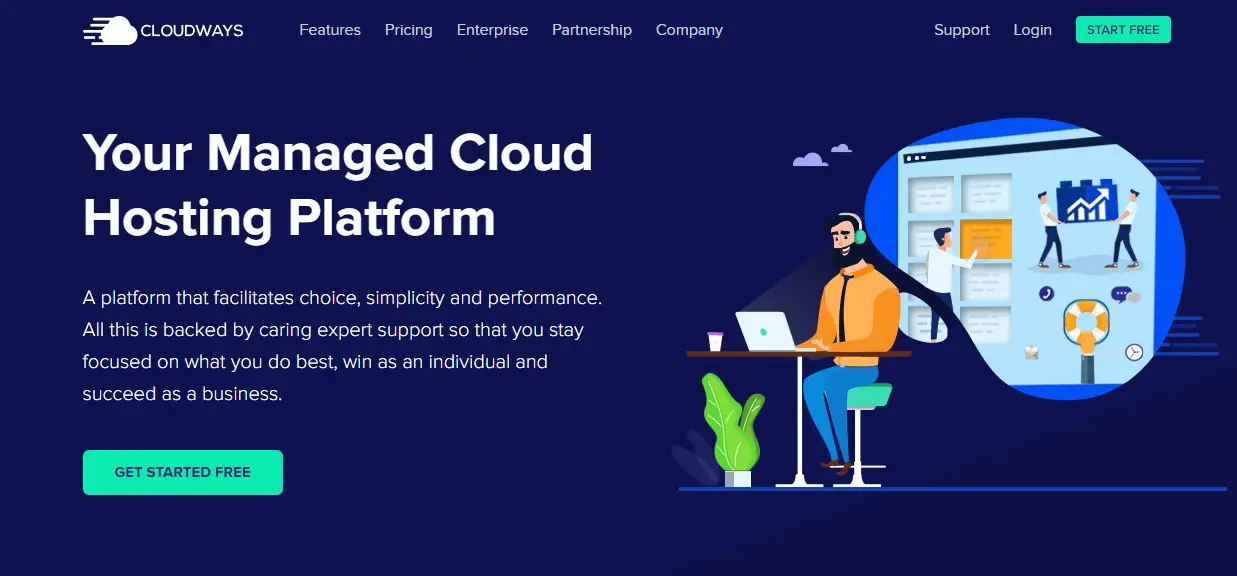 When it comes to better ranking on the search engine, you will love cloud hosting. If there is no problem with your budget, you can opt for this type of web hosting. Cloudways is one of the best options when you need cloud hosting. A lot of industry-leading companies use their service.
The only problem with them is they have a high price tag on their hosting plans. And, you should expect that as they only provide cloud hosting. They charge their customers hourly. So, if you don't use their resources you can save your money. They have about 20 data centers. And, you will have a free CDN service, so your website will be fast.
6. Kinsta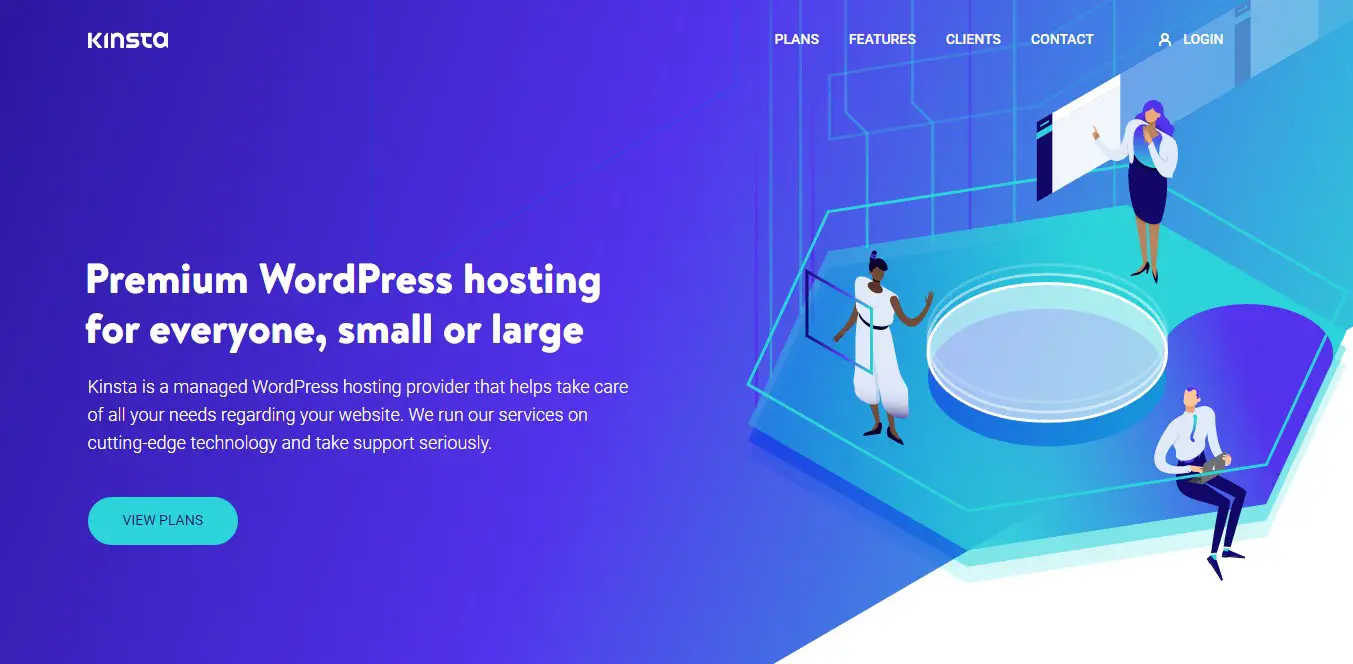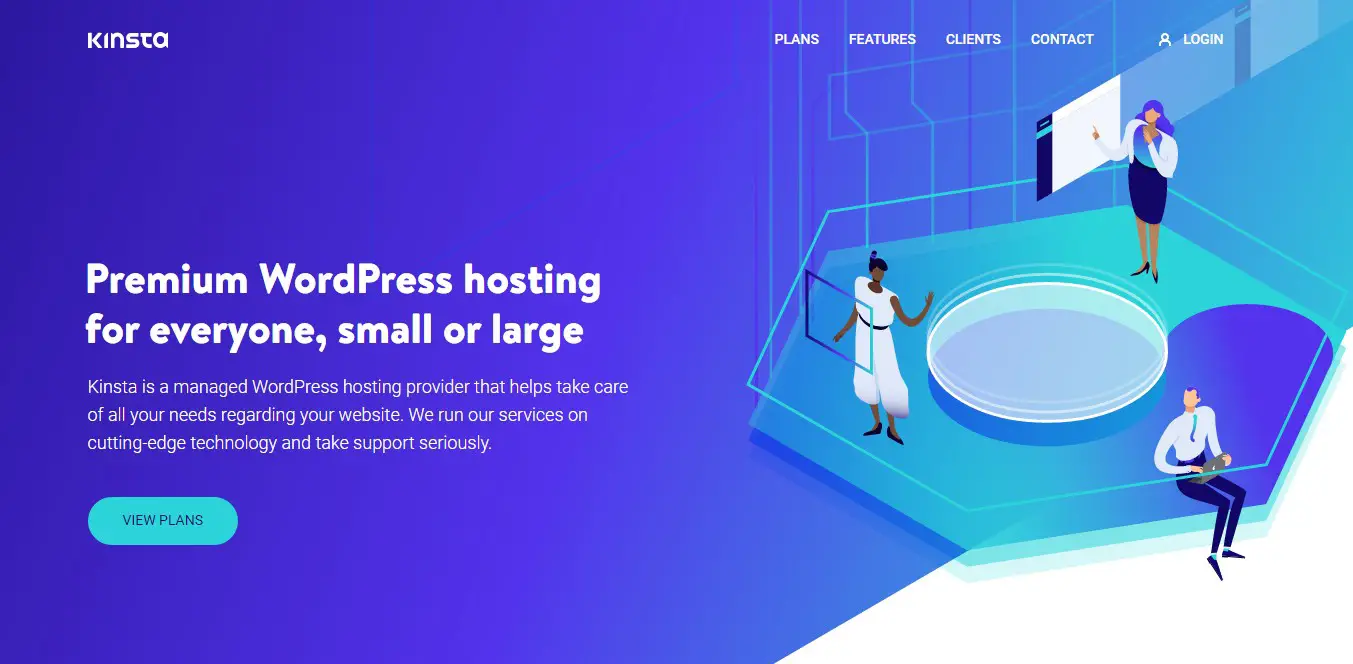 If you have the budget and want the best WordPress hosting experience, then Kinsta has a lot to offer. They are a premium WordPress only web host service. You will get a 99% uptime guarantee with them. As well as, you will also receive fast customer support 24/7.
Kinsta has some of the best web hosting packages yet they are a bit pricey. All of their hosting plans are fully managed. And, you will get free services like site migrations, daily backups, auto backup, SSL and more. Many top brands use Kinsta including Buffer, TripAdvisor, Intuit, Ubisoft, etc. So, you can also use Kinsta like those famous brands.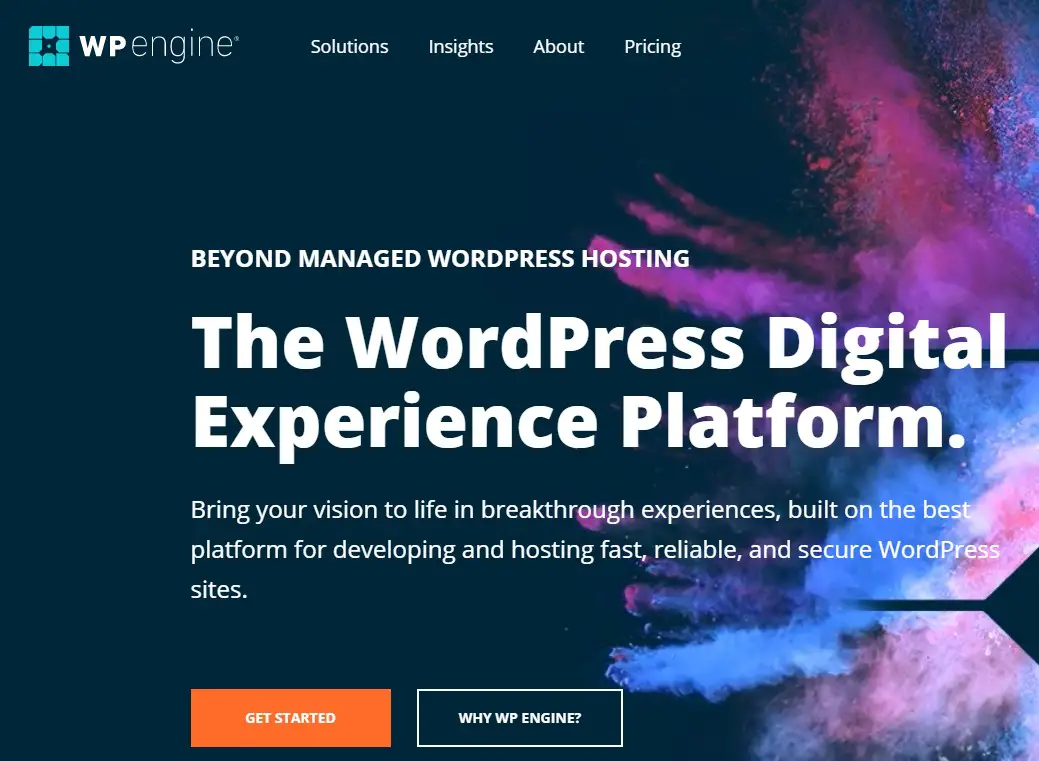 Another WordPress only web hosting service is WP Engine. They are in the web hosting industry for a long time. At this moment, they have over 120,000 users in 140+ countries. All of their web hosting plans are cloud-based. So, the uptime of your website will be always 99%.
If you like freebies, you will love WP Engine. They offer free SSL, CDN, Genesis Framework, 40+ StudioPress Themes, free plugins and more. To top all of this, they also offer 30/60 days money-back guarantee on all of their hosting packs.
You will also receive a faster response from their customer support. They are available 24/7/365. You can contact them via multiple mediums like live chat, tickets, email, and phone calls. Whenever you are on their official website, a customer support representative will always be there. WP Engine also offers a custom web hosting pack. All in all, WP Engine is a great option.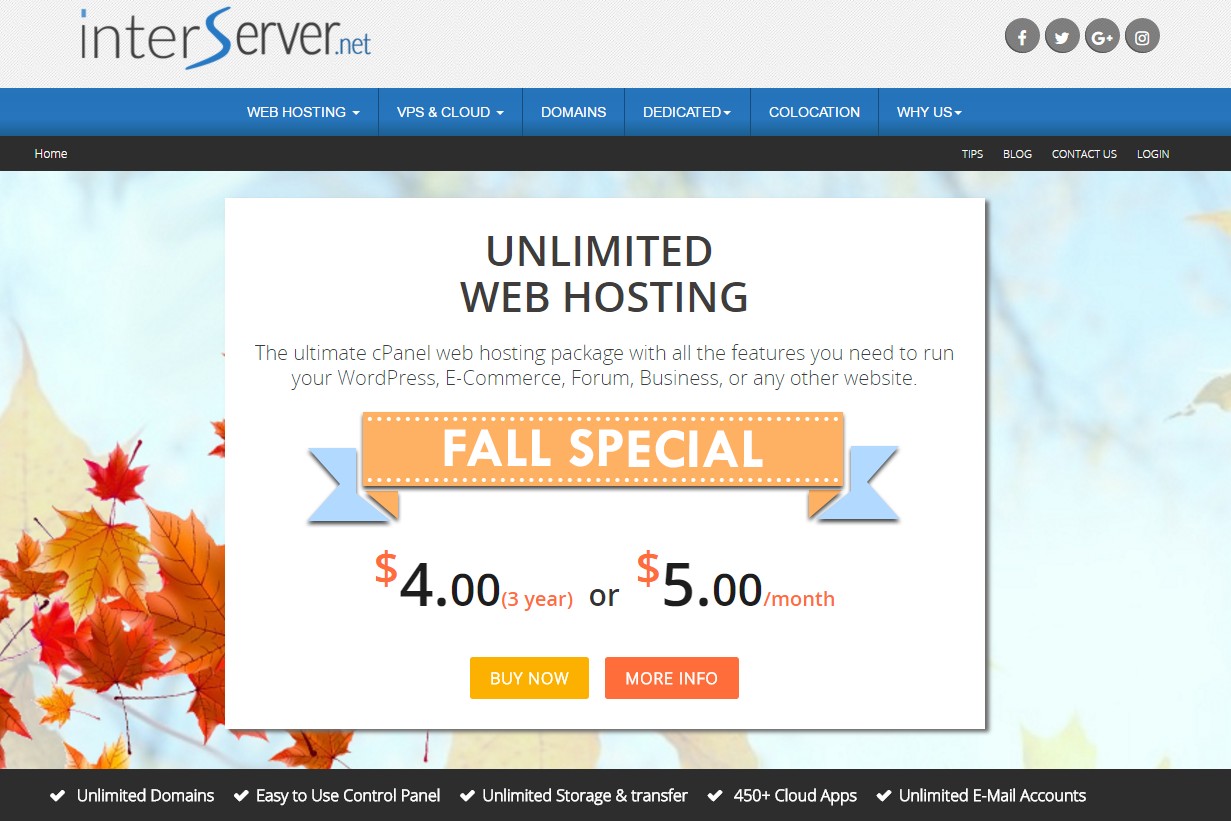 InterServer has vast experience in providing web hosting services all over the world. In fact, they are in this industry for over 19 years. At this moment, they have customers from the entire world. They are known for their inexpensive packs that come with various features. You will get WordPress hosting, shared hosting, VPS & Cloud, ASP.Net hosting and more.
They have multiple data centers and offer a 100% uptime guarantee. If you are concerned about your site's SEO, their high uptime will help you to worry less about that. Their customer support will always be at your side if you are facing any issues. You will get plenty of tools, features, and plugins for free from InterServer with your hosting account.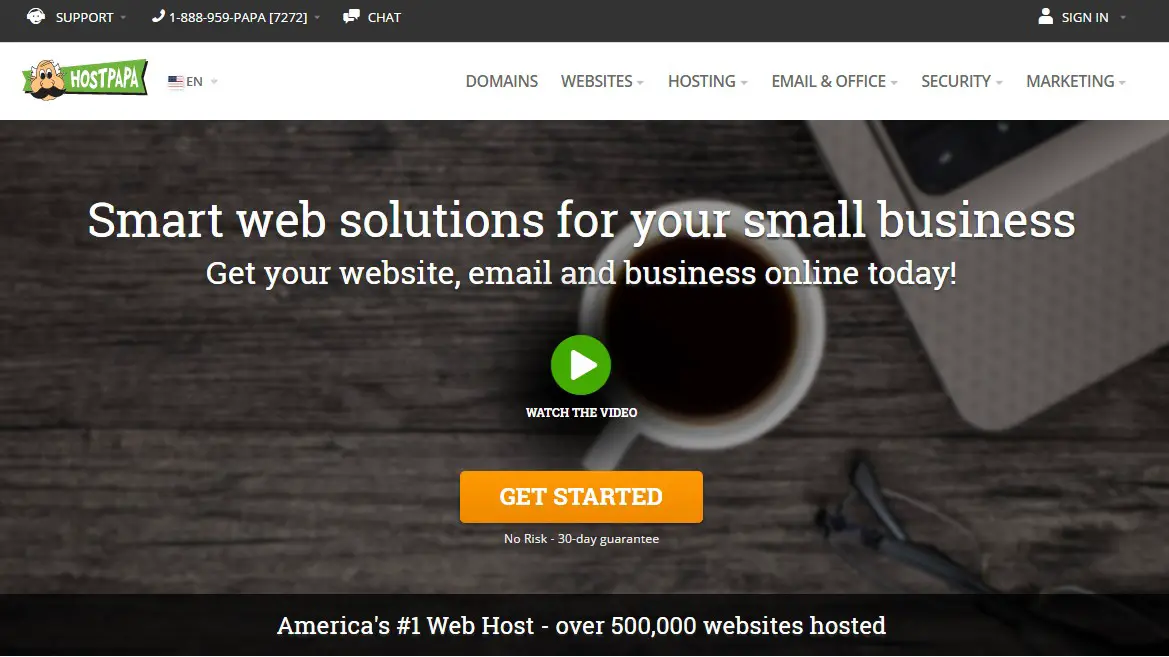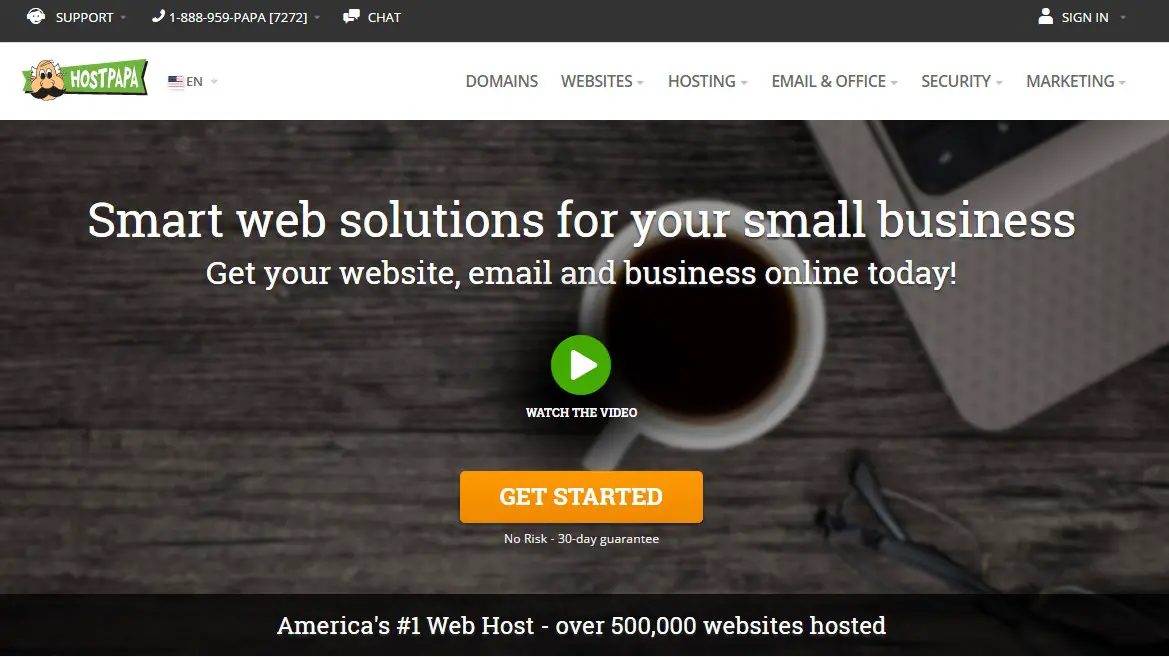 Another top-rated web host provider is HostPapa. They provide domains, hosting, email, and more web hosting related services. When it comes to pricing, they try to charge the customers the least they can. With every hosting account, you will receive free cPanel (customized by HostPapa), auto-updates, website builder (drag and drop), plugins, SSL certificates and more.
Apart from all these, you will also get 24/7 support, high-speed web server, free CDN, free SSD hosting and more. And, all of these are included with any of their hosting plans. You can also transfer your domain and website for free with HostPapa. Overall, HostPapa can be a good choice if you are concerned about the SEO of your website.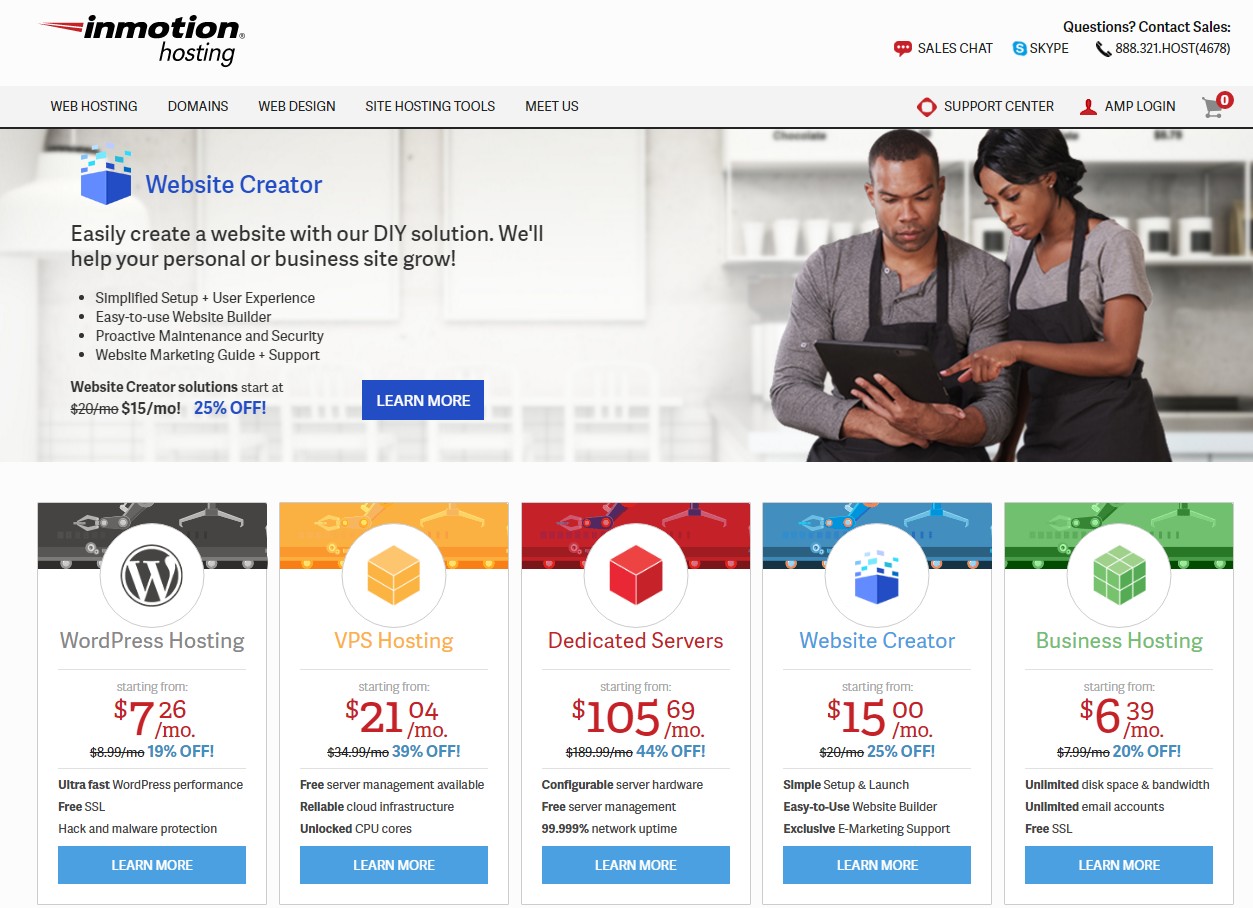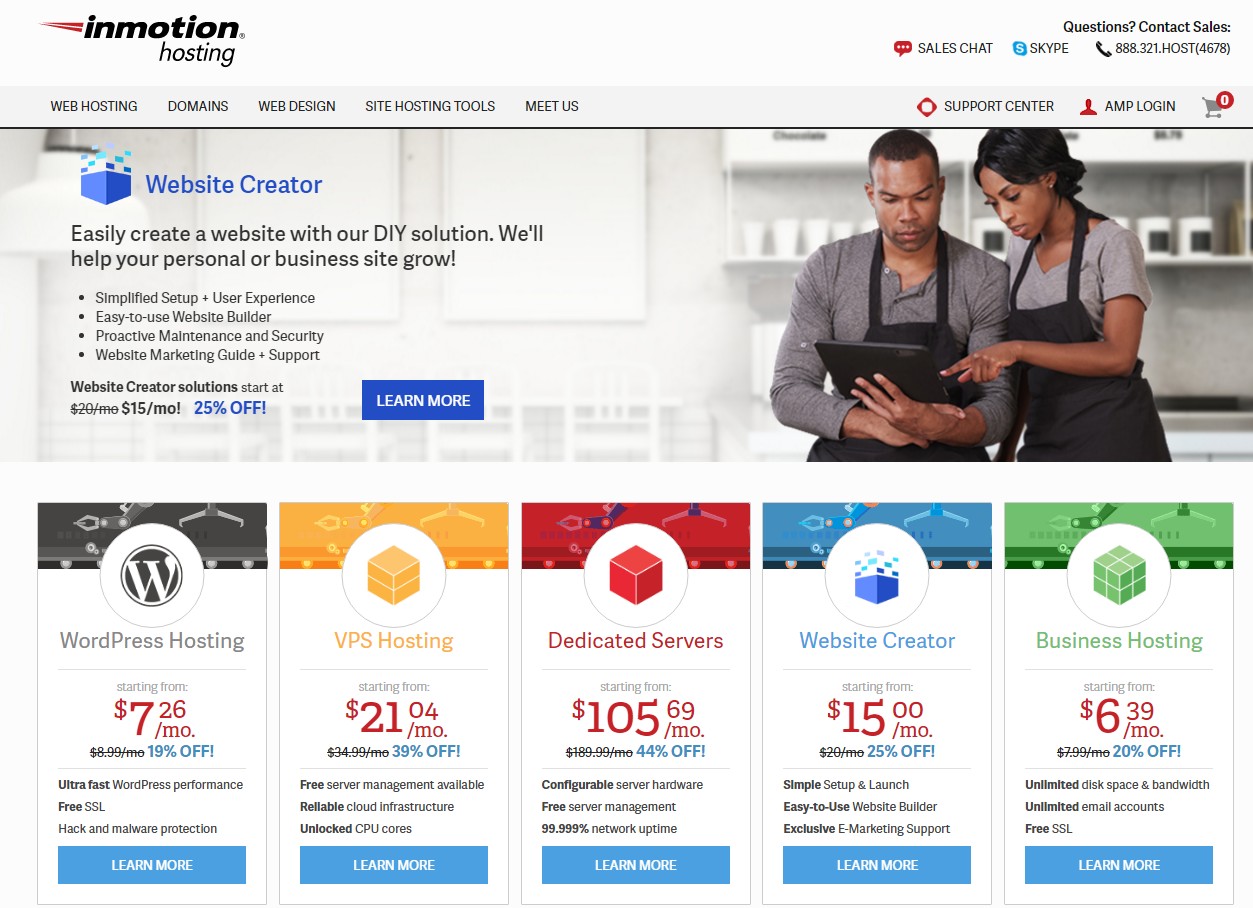 InMotion Hosting is committed to providing fast and secure web hosting services to their customers. They come with all the popular web hosting packs. But, the prices of their hosting packs are a bit pricey compared to other generic hosts. At the same time, their services are also better than those typical web hosts.
You will have free hack protection, SSL, SSD, DDoS protection, auto security monitoring and auto-updates with all of your hosting accounts with InetrServer. InMotion hosting also guarantees 99.99% uptime. With all these, you are also backed by their 24/7 dedicated customer support team. So, you can try InterServer, nonetheless.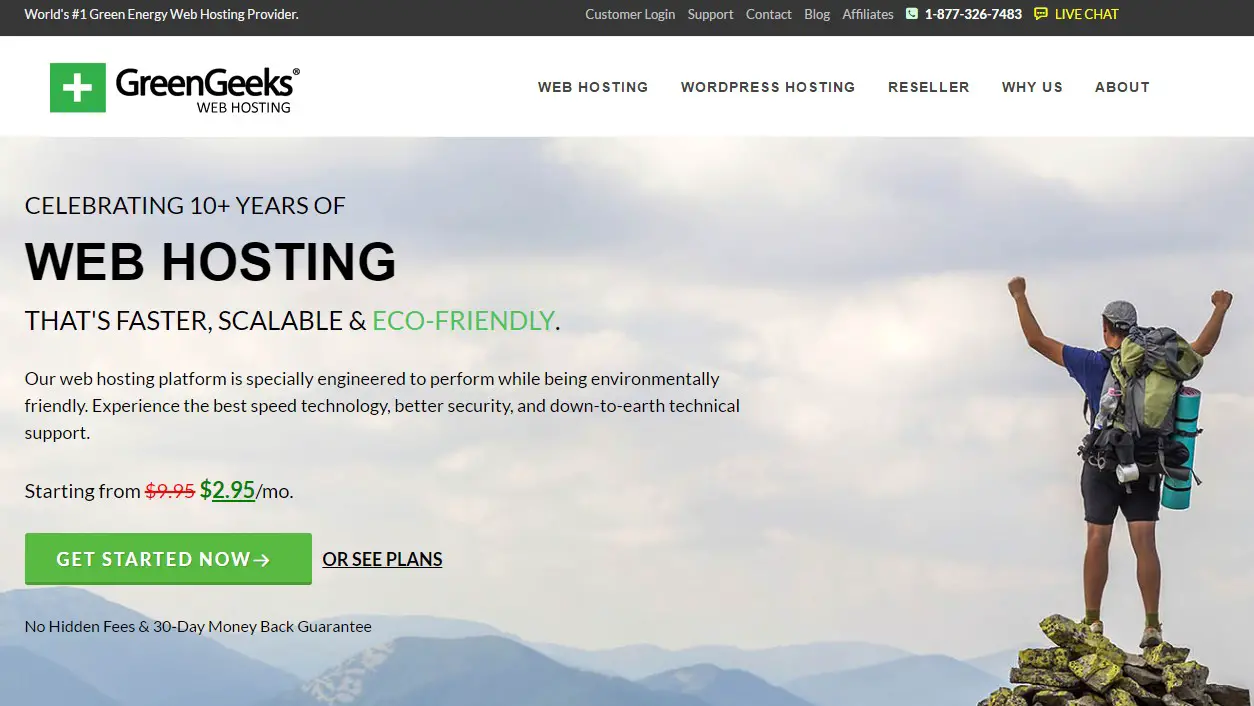 Here's one unique web hosting company. Yes, we are talking about GreenGeeks. In general, they are like all other web hosts in the world. However, in one instance, they are completely different. They are an environment-friendly web host. All of their web host infrastructure built around in an eco-friendly manner.
So, if you want to be a part of this great cause, you can definitely give them a look. However, even without this, GreenGeeks has a lot more to offer. First of all, you are getting a free domain name with any web hosting account. You will also get free WordPress enhanced security, SSL, SSD, CDN, 1-click web apps (CMS) installing feature, daily auto backup and more. To top all these, you will also have a 30-days money-back guarantee.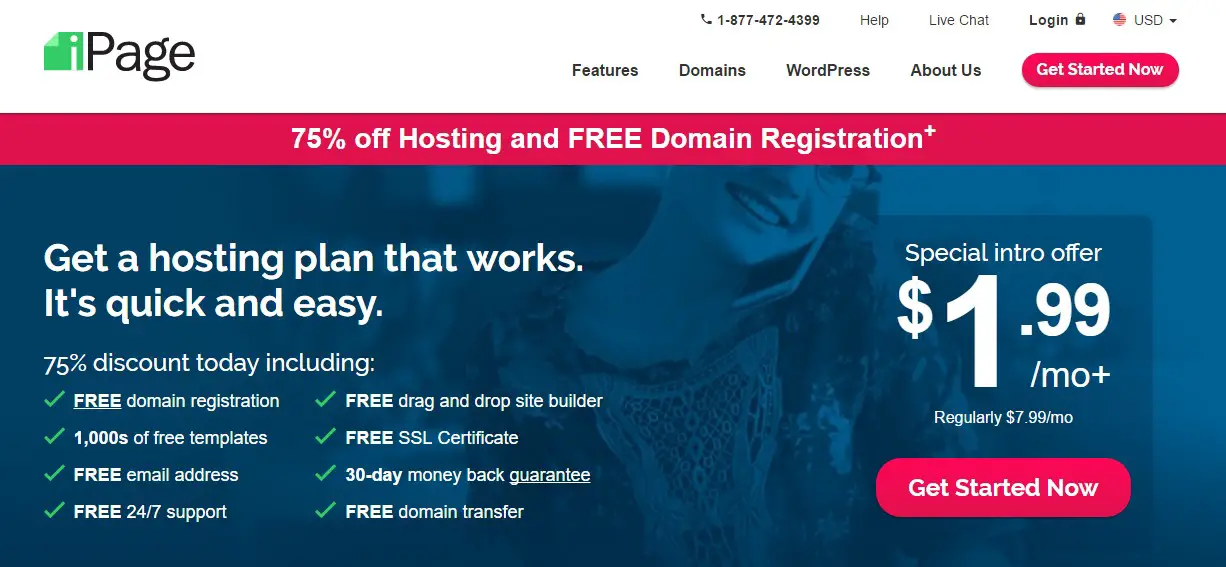 Are you a first-time site owner? Then you might need a budget-friendly web host. If that is the case for you, then iPage might be the best choice. They are 1 of the best budget hosts available at this moment. But the low price doesn't mean that you will get a low-quality service. Rather, they have a wide selection of features and services.
Whenever in need, you will get assistance from their professional customer support team. They might response a bit slower yet you will receive a solid response from them. Although they boast about 99.9% uptime, you might get 95%-98% of uptime in reality. For a new site, this would be decent. And, for the cheap price, you are actually getting a lot of free features as well.
When you are an experienced website owner, you will care more about the uptime, support, and security of your web host. Most of the time, you won't bat an eye about the additional features they provide. If you are the type of person that prefers quality over quantity, you will love TMDHosting. They are well-reputed for their fast and helpful customer service team. You will find them 24/7 all year. So, you can rely on them.
They provide mainly 4 types of web hosting plans such as VPS, Dedicated, Shared, and Cloud. For attaining faster web server and faster page loading speed, TMDHosting has set up 7 data centers across the world. As a result, you will be backed up by their 99.99% uptime guarantee. So, whether you are a beginner or an experienced website owner, TMDHosting can be a great choice for you.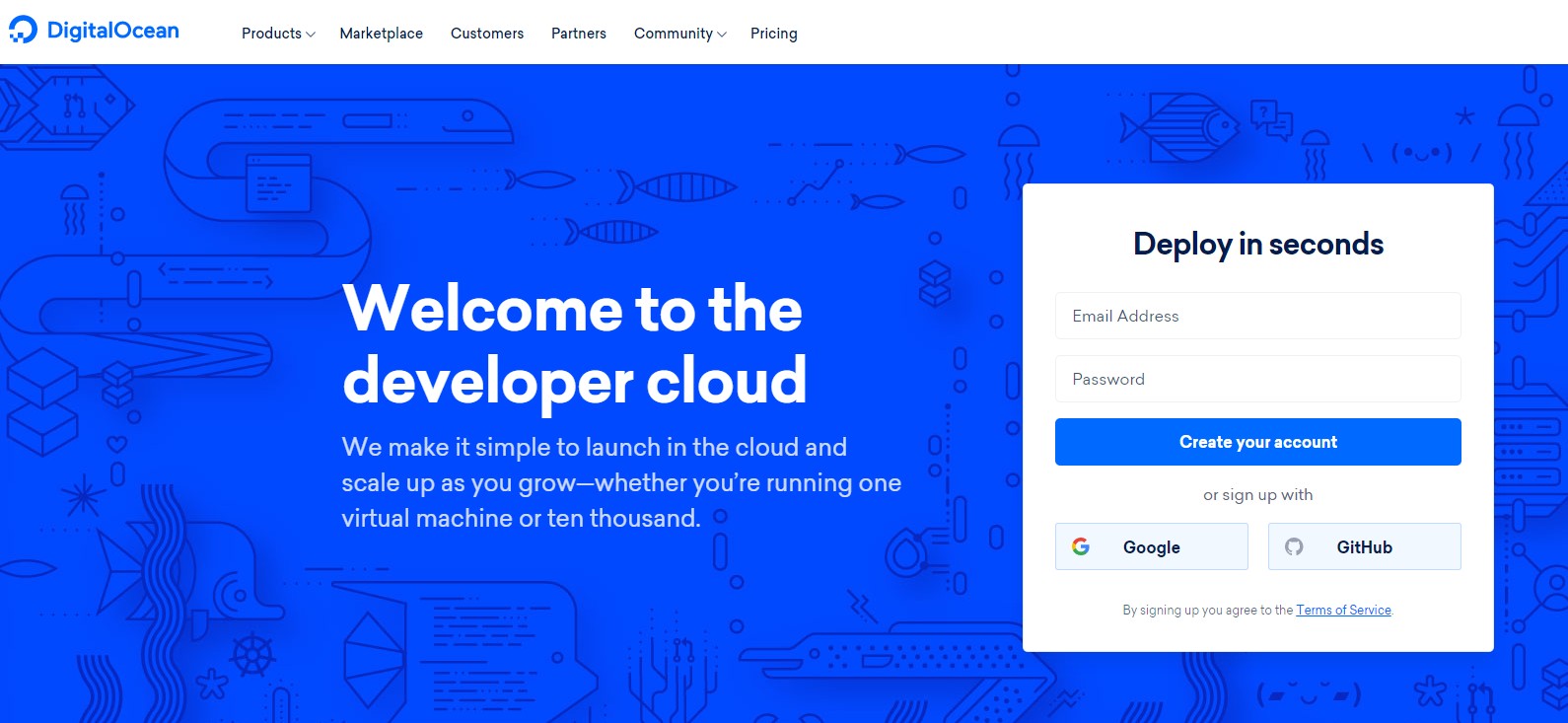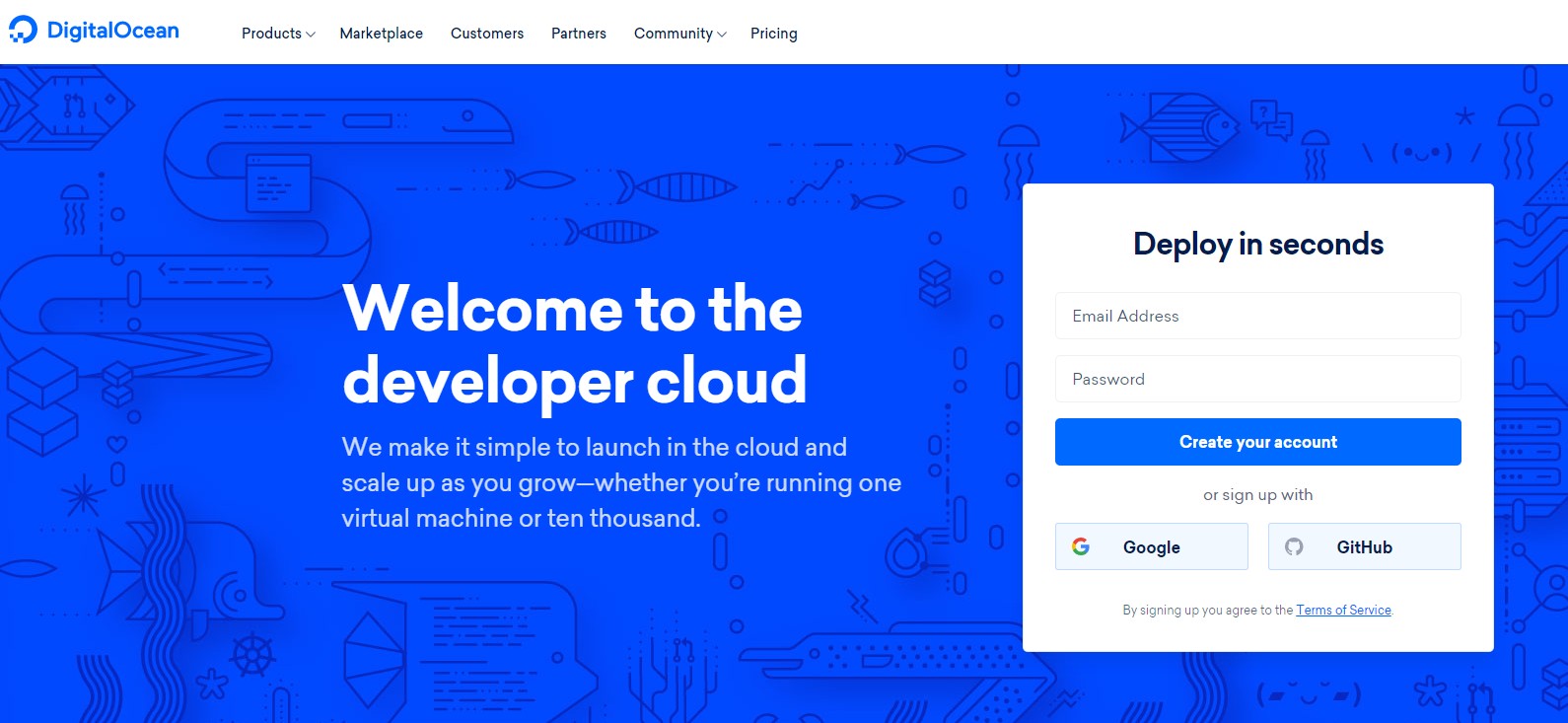 Do you want better performance at a reasonable cost? Then DigitalOcean might be the way to go for you. They are based in New York, USA. However, as they are providing only cloud hosting, they have partnered with some of the big guns in the industry. That way, they can offer access to 8 physical data centers and over 20 virtual data centers to their customers.
All of their hosting plans are highly customizable as you will have to pay an hourly rate. That way, you will only pay for what you are using. Nothing more, nothing less. However, for newbies, it might be daunting to use DigitalOcean for the first time. Over time, you will get the hang of it. Also, another drawback of them is that they offer support via tickets only. Other than that, you will love DigitalOcean's service.
If you don't want to settle for the ordinary, then you can try out the Liquid Web. This is a well-known hosting company for its customer support and high-quality service. They have almost all kinds of top hosting plans. You can get dedicated hosting for the best performance with a budget.
Again, you have cloud hosting which is better yet affordable. And, for WordPress users, Liquid Web has special WordPress plans. Along with all these, you have their 59-second customer support guarantee. They offer 24/7/365 human support. And, you will be answered within 59 seconds every time.
For SEO, you will need a web hosting provider that has a faster web server. And, Liquid Web has all the latest technologies in place. For instance, they offer SSD hosting, PHP 7, auto image compression, Nginx, and so on. They also offer a lot of free features like auto plugin updates, SSL certificates, free migrations, SSL, constant server monitoring and more. Overall, if you want your site to perform better than usual, you can take an account with them.
Before We Go:
There are numerous web hosting companies out there. And, most of them are offering similar types of deals and packages. As a result, it gets hectic to find the best one for you according to the budget, features, and overall quality. We hope this post will help you to figure out the best web hosting for SEO for your own website.
Do let us know in the comments if you have any personal favorites when it comes to web hosting providers!