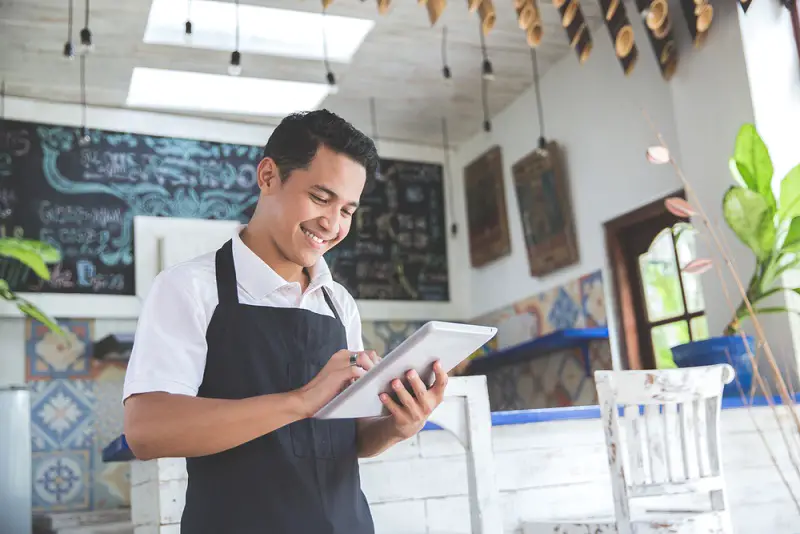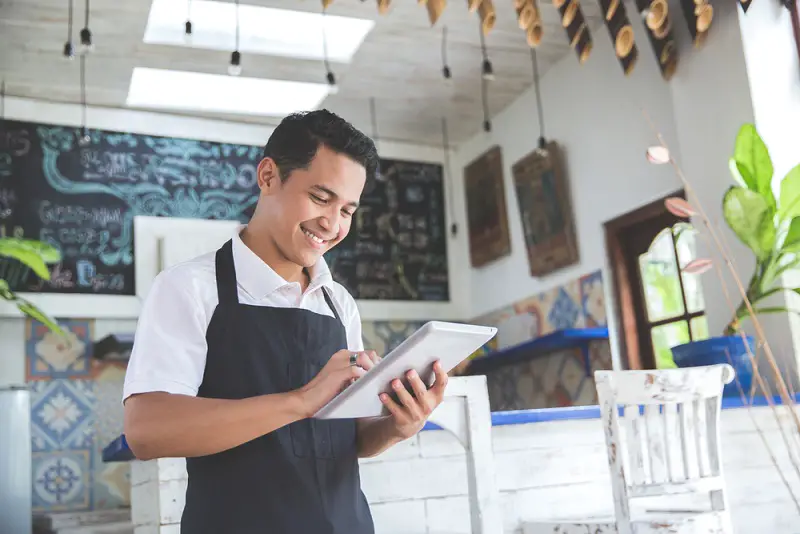 DISCLOSURE: This post may contain affiliate links, meaning when you click the links and make a purchase, we receive a commission.
Do you have a new business? Whether it is small or big, you should introduce your business to the world. The best way to do that would be to launch a new website for your business. Now, you might have already decided on this and want to open a website, after all.
That is great! And, in this day and age, launching a website is just a matter of a few minutes. However, the problem arises, when you are choosing the web hosting service for your site. Because there are a lot of important factors that depend on the quality and reliability of the hosting provider.
If you are stuck in this step and can't find a good web hosting for your business, we are here to help. In this post, we have compiled a list of the best web hosting services for small business. And, by the time, you read through this post, you will be able to make your final decision with ease.
Best Web Hosting for Small Business
So, if you are ready, then we can get to the good part…
1. SiteGround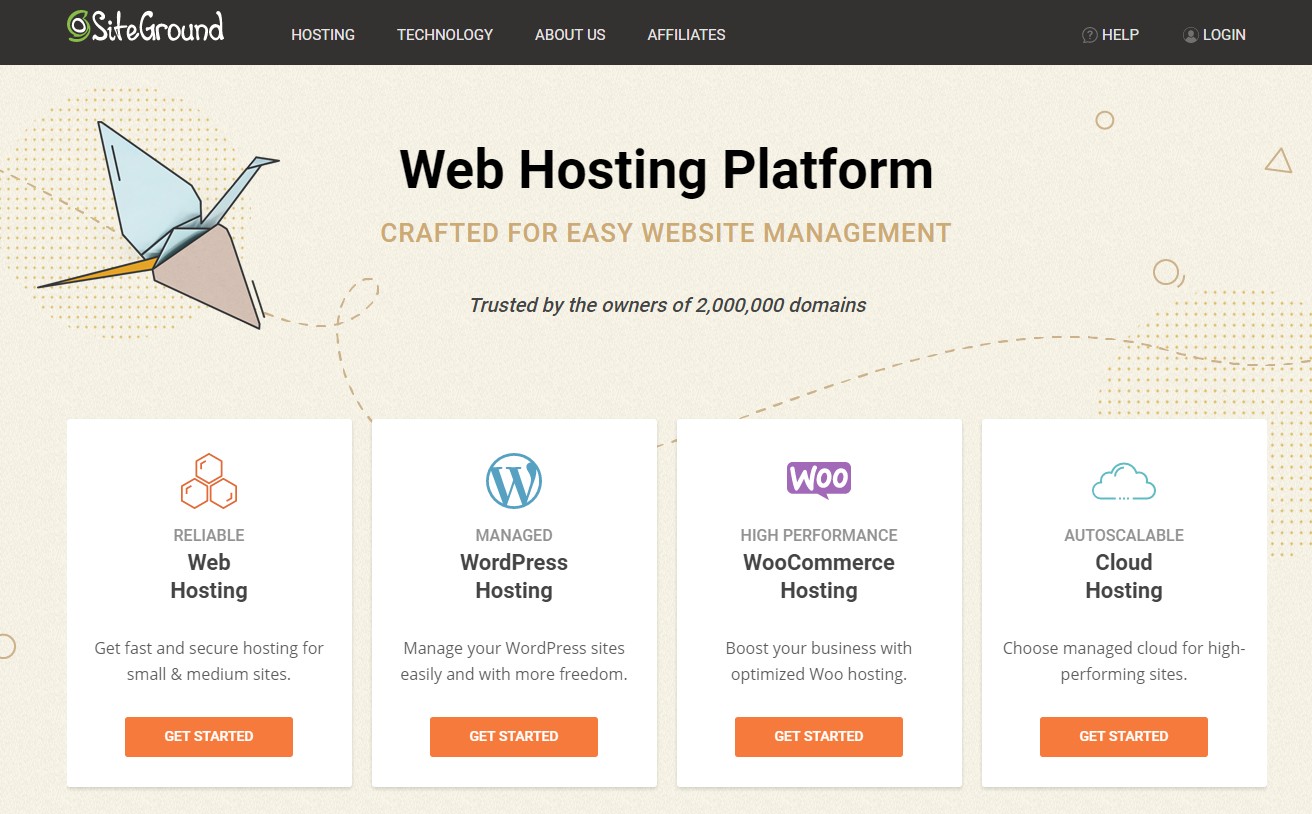 SiteGround Hosting (Top Ranked)
Note: This website ReviewPlan.com is hosted on SiteGround
Server Response Speed Test Scored A+  
Latest Uptime Stats (Real Records)  
If you own a small business that doesn't mean that you should go with a mediocre web hosting provider. And, SiteGround is the exact opposite to mediocre. They are very popular all over the world because of their world-class service to their customers. Even we are their customers. Yes, we are hosting this site (ReviewPlan.com) on SiteGround for a long time.
From our experience, we can definitely recommend SiteGround to any of our readers. Matter of fact, it can be a great option for small business owners. They have multiple web hosting packages of various types. So, you can choose the one that suits your demands.
They have multiple data centers all over the world. They also offer very attractive features on all other web hosting plans. And, most of them are free of cost. The customer support of SiteGround is also well-reputed around the world. The prices of their packages are also very reasonable. You can give SiteGround a try, nevertheless.
2. A2 Hosting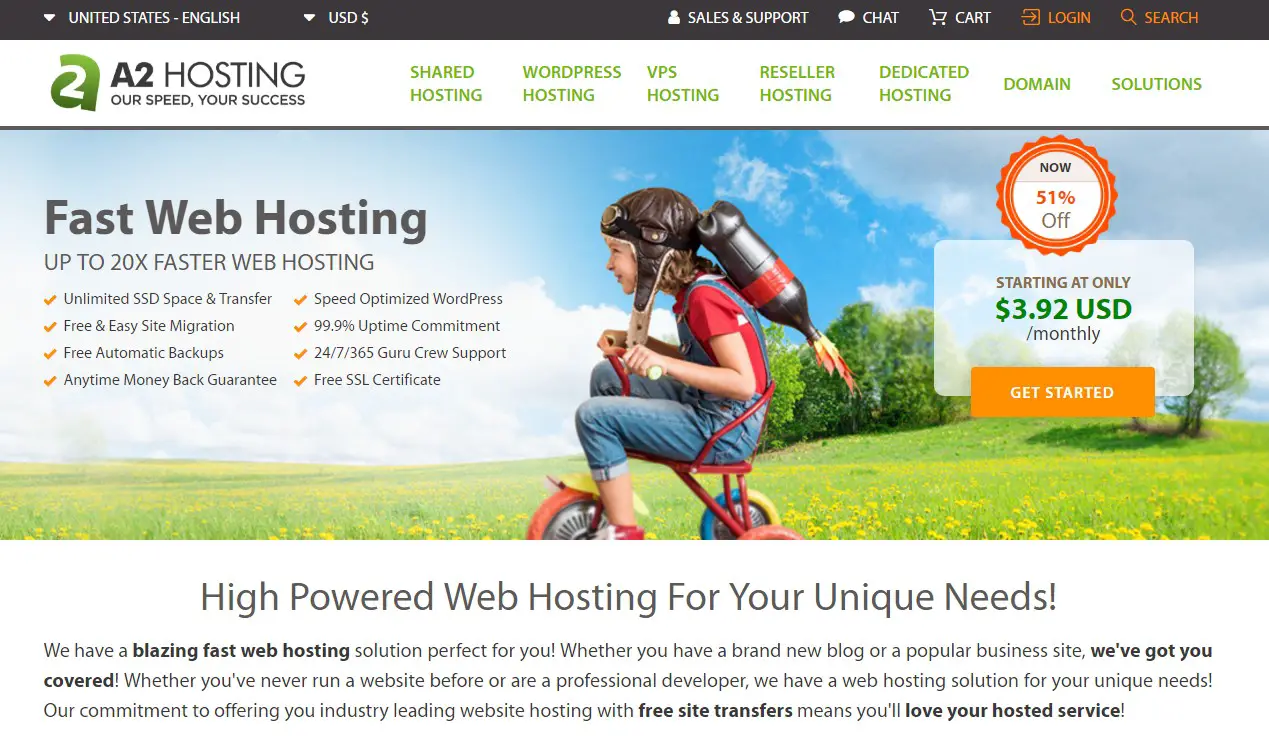 If you like to choose from a plethora of options, then you will love A2 Hosting. Because they are offering the most options when it comes to web hosting packages in our list of best web hosting services for small business. They even provide Windows web hosting packages. The prices of the Windows ones are a tad pricier than the Linux ones.
However, in general, they are offering very competitive prices. That means they have web hosting packages for everyone with peculiar tastes, demands, and budgets. If you are into extra goodies, then A2 Hosting has a ton of them. Their customer support is also very friendly and responsive. You will love A2 Hosting if you pick them out.
3. HostGator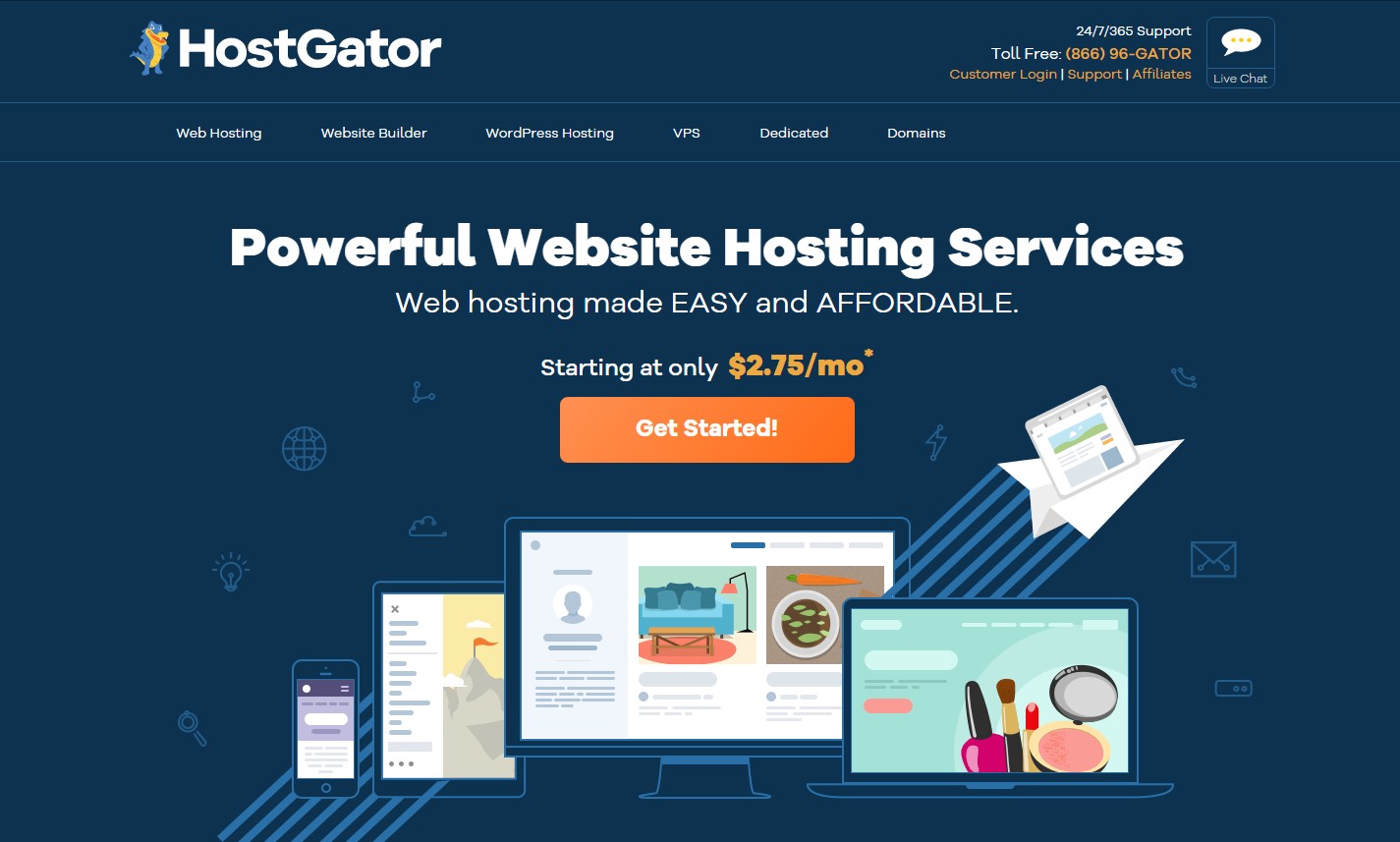 If your business is new, you might be in a tight budget. If that is the case for you, then HostGator would be the best bet for you. Why? Because they have the best of both worlds. If you want good service for an affordable price, then you will love HostGator. They also offer almost all of the popular web hosting packages ranging from shared, VPS, reseller to even dedicated hosting.
But, the best thing about them is the price of their hosting packages. For instance, you can get a shared account from them for just $2.75/month. There are more packages like this one. On the other hand, you can expect great customer service from them. They also offer numerous free features with every web hosting packages.
4. Bluehost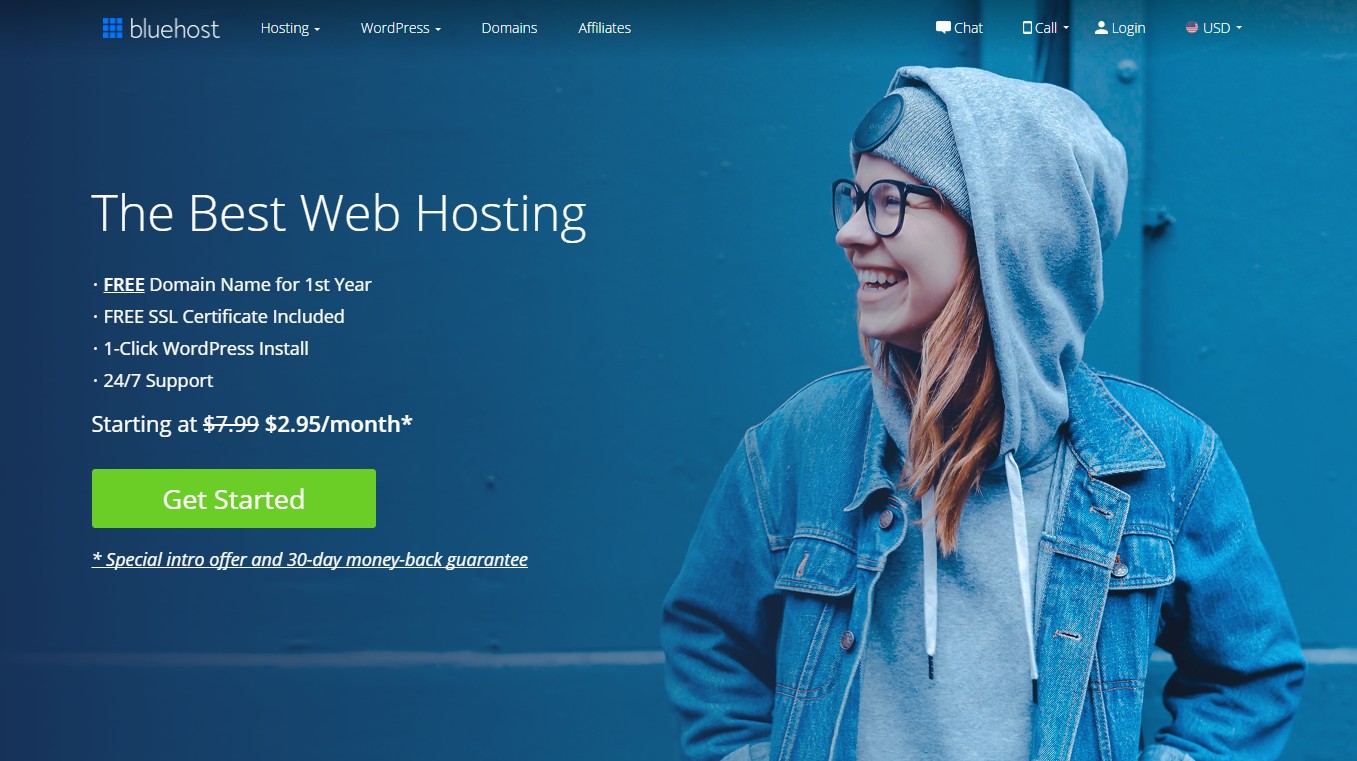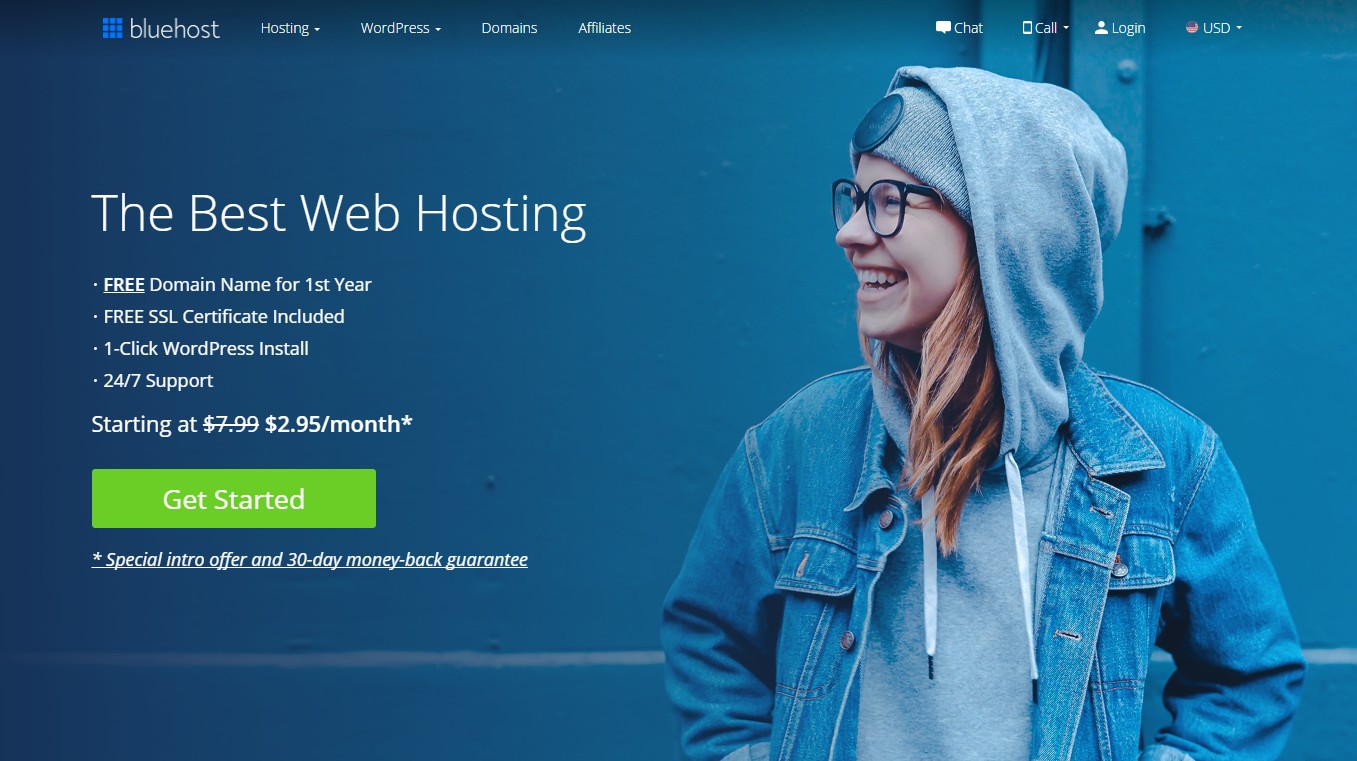 If you are looking for a solid HostGator alternative for hosting the website of your small business, then Bluehost might be the best one out there. Why? First off, they are owned by the same company which is EIG (Endurance International Group). So, their quality of service almost similar. And, the prices of the web hosting packages are also very close.
However, Bluehost has a bit pricey packages than HostGator. On a side note, the customer support team of Bluehost is faster than HostGator. They also offer great WordPress hosting packages. So, if you need to host your site with WordPress CMS then Bluehost can be a great option.
5. Cloudways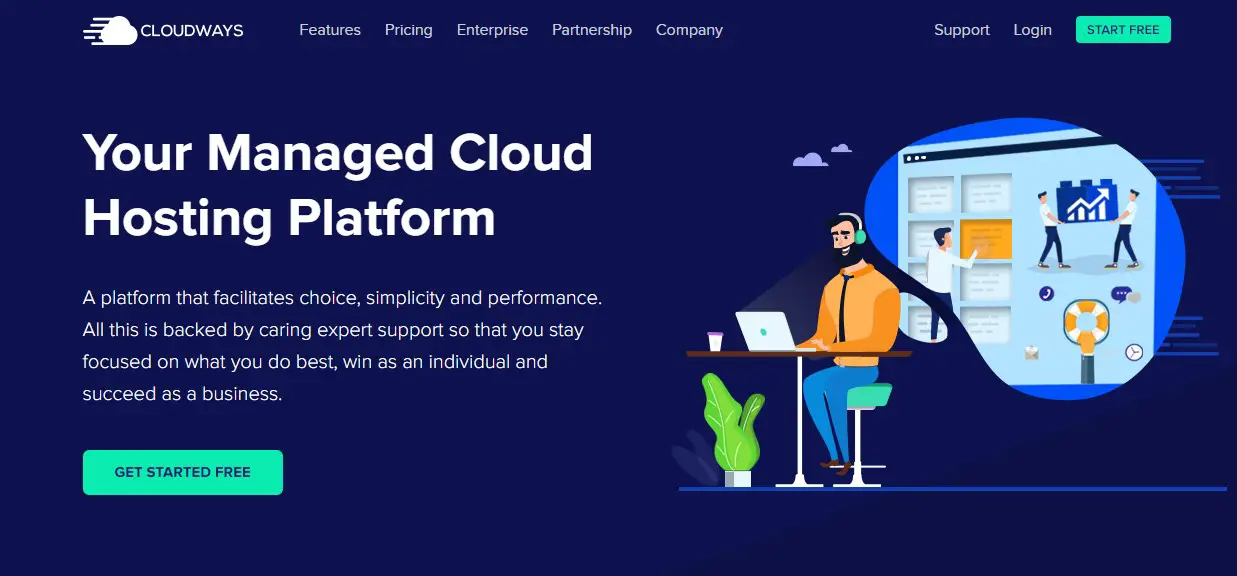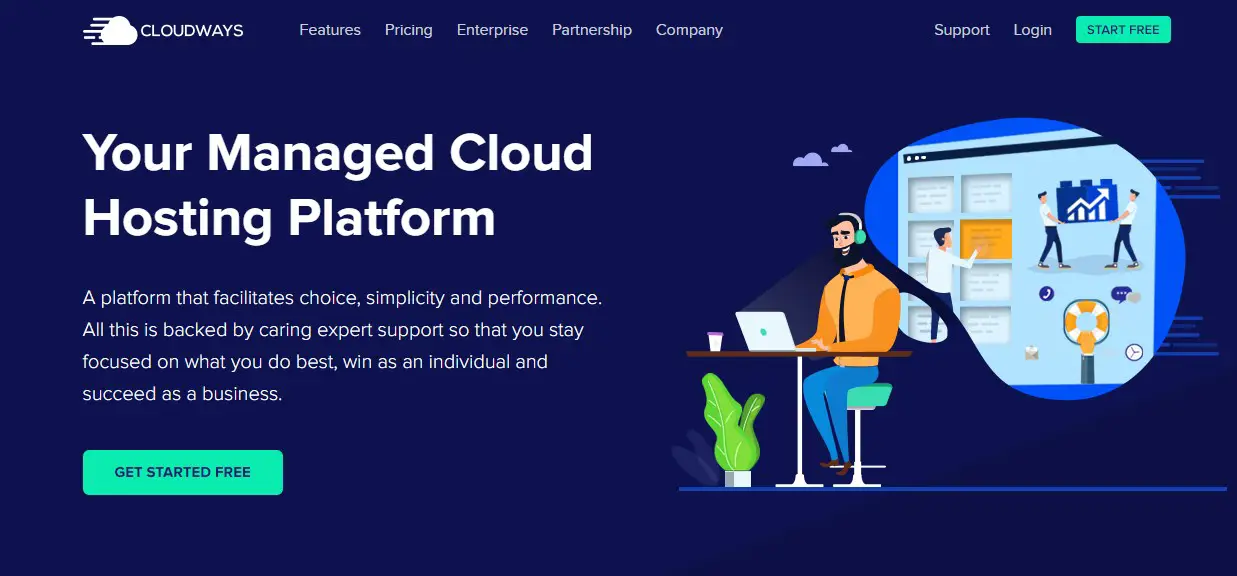 There are a lot of types of web hosting packages available. Among them, cloud hosting is a notable one. In this type of hosting, your site is not hosted on a fixed physical webserver. Rather, it will be on various virtual servers. As a result, this is flexible and scalable within an instant. Also, you will not be in danger of losing the data of your site during a server crash.
And, Cloudways is a web hosting service which offers only cloud web hosting. And, the price range of their hosting packages is very affordable even though these are cloud hosting. They offer different types of features as well. For instance, you can go live with your site in minutes. All the servers sided issues are managed by their team of expert. You only need to deal with your sites contents and visitors endearment.
6. Kinsta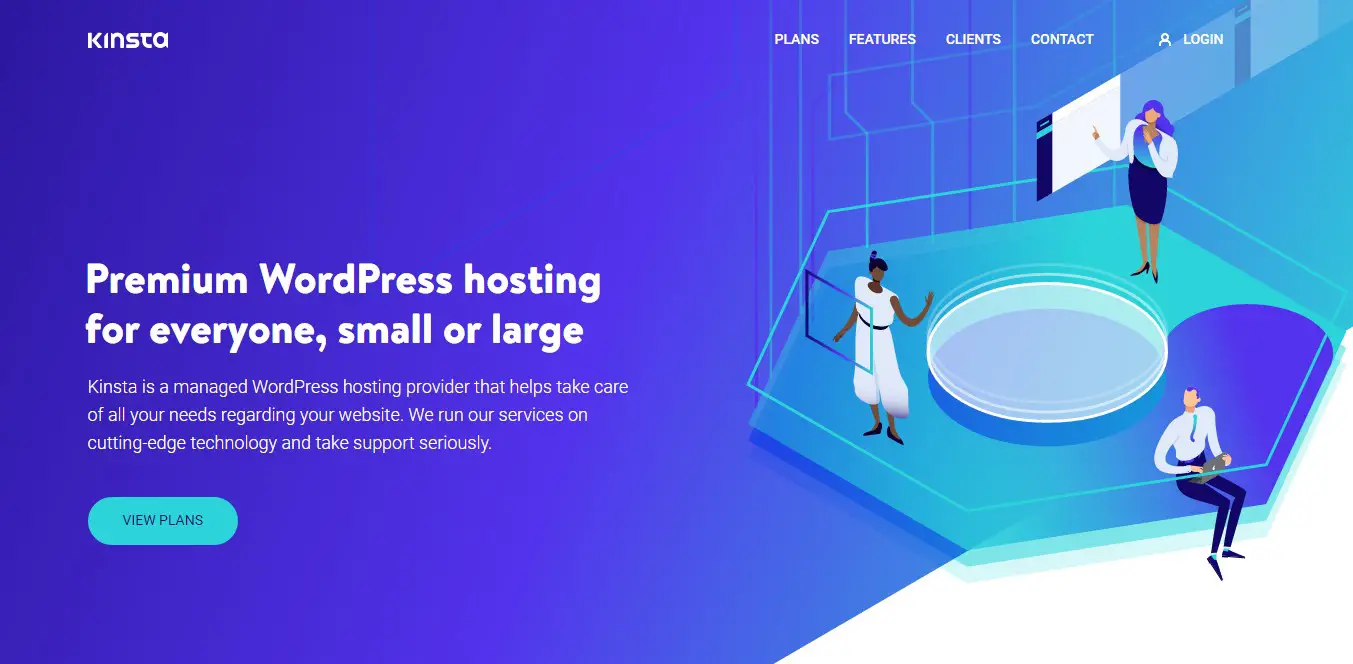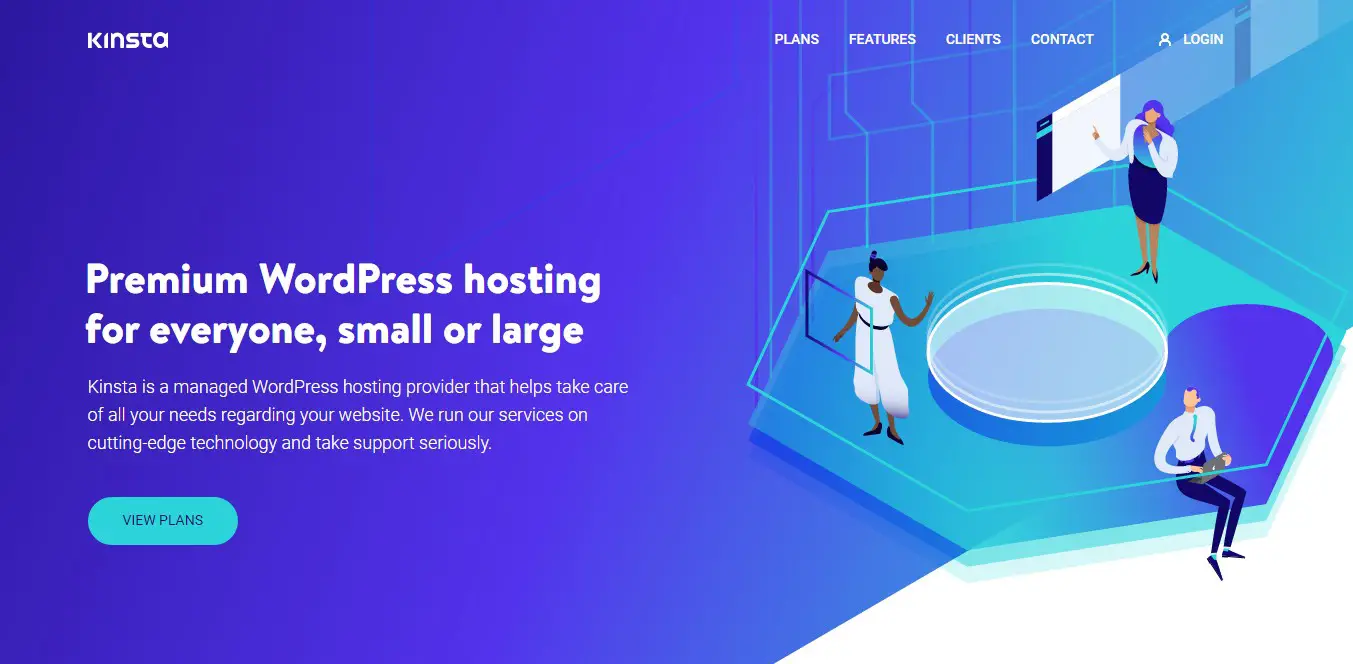 If you have a high budget and want a premium web hosting then you will love Kinsta. However, they only offer WordPress hosting packages. So, if you don't want to use WordPress, you can skip this one. But, if you are going to use WordPress as the CMS on your business website or blog, then you can definitely try Kinsta.
They offer tons of unique features which are not available on any other web hosting service. So, in a way, the high price tag is worth it. The customer support is also top-notch. They are partnered with Google for the Google Cloud Platform. Because of that, they have virtual data centers on over 20 locations all around the world. So, if you take hosting packages form them, you will have blazing fast websites.
7. WP Engine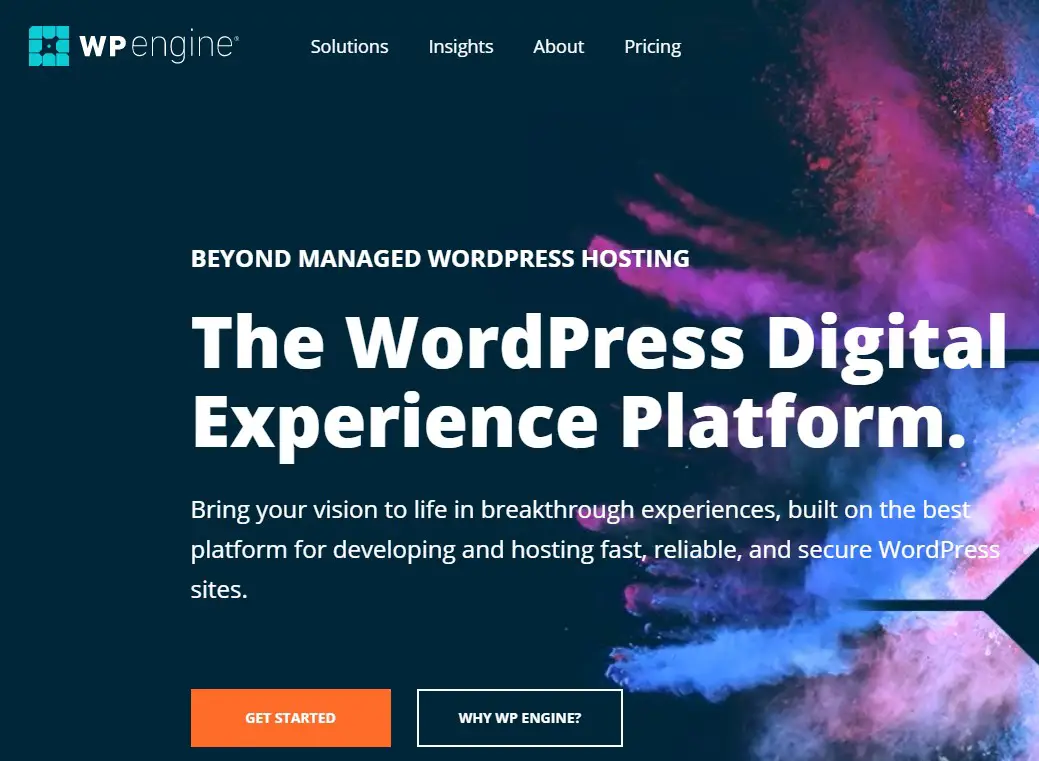 Didn't like Kinsta? No need to worry at all. Because WP Engine is a great alternative to them. Matter of fact, they also offer only WordPress based web hosting. And, the prices of their hosting packages are also very similar to Kinsta.
But they also have some unique features. For instance, you will get over 35 free StudioPress themes. You can pay either monthly or yearly. However, if you pay yearly, then you will get 2 months of web hosting for free. We would definitely recommend them if you are looking to launch a WordPress website.
8. InterServer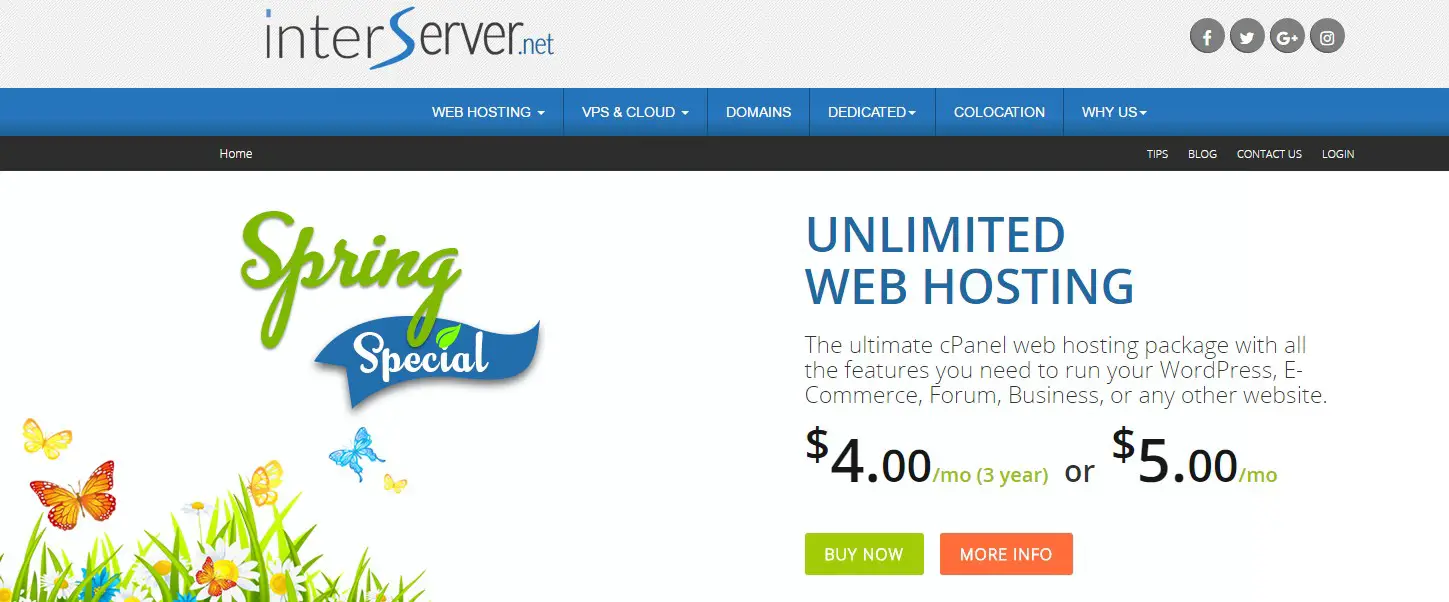 They are a USA based web hosting company. So if you are not from the USA, you might not have heard their name before. But they are actually a very good web hosting company. They have 24/7 customer service. And you can also buy domain name form them.
Besides that, you can get a domain name for just $1.99 for the first year. They also have a lot of additional useful features with their hosting plans. Overall, InterServer can be a good choice for a small business website.
9. HostPapa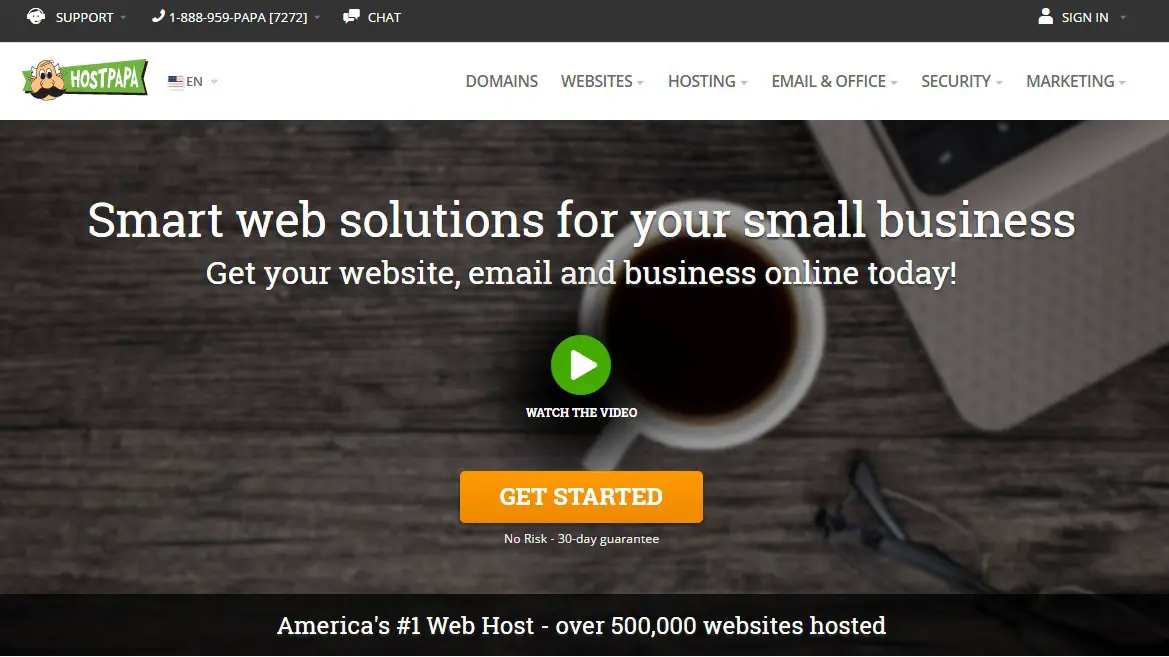 HostPapa is another great option for website owners with new business. They have some reasonably priced web hosting plans. And, they also offer 30 days of money back guarantee. So, if you don't like them, you can get a refund within a month. HostPapa offers a myriad of features along with their hosting packages.
They have 4 types of exclusive features such as Essential Features, Advanced Features, Performance Enhancements, and Security Enhancements. Now, these are some very helpful features. You will get features like free SSL, free Cloudflare CDN, Free website/domain transfer etc. You can give HostPapa a try.
10. InMotion Hosting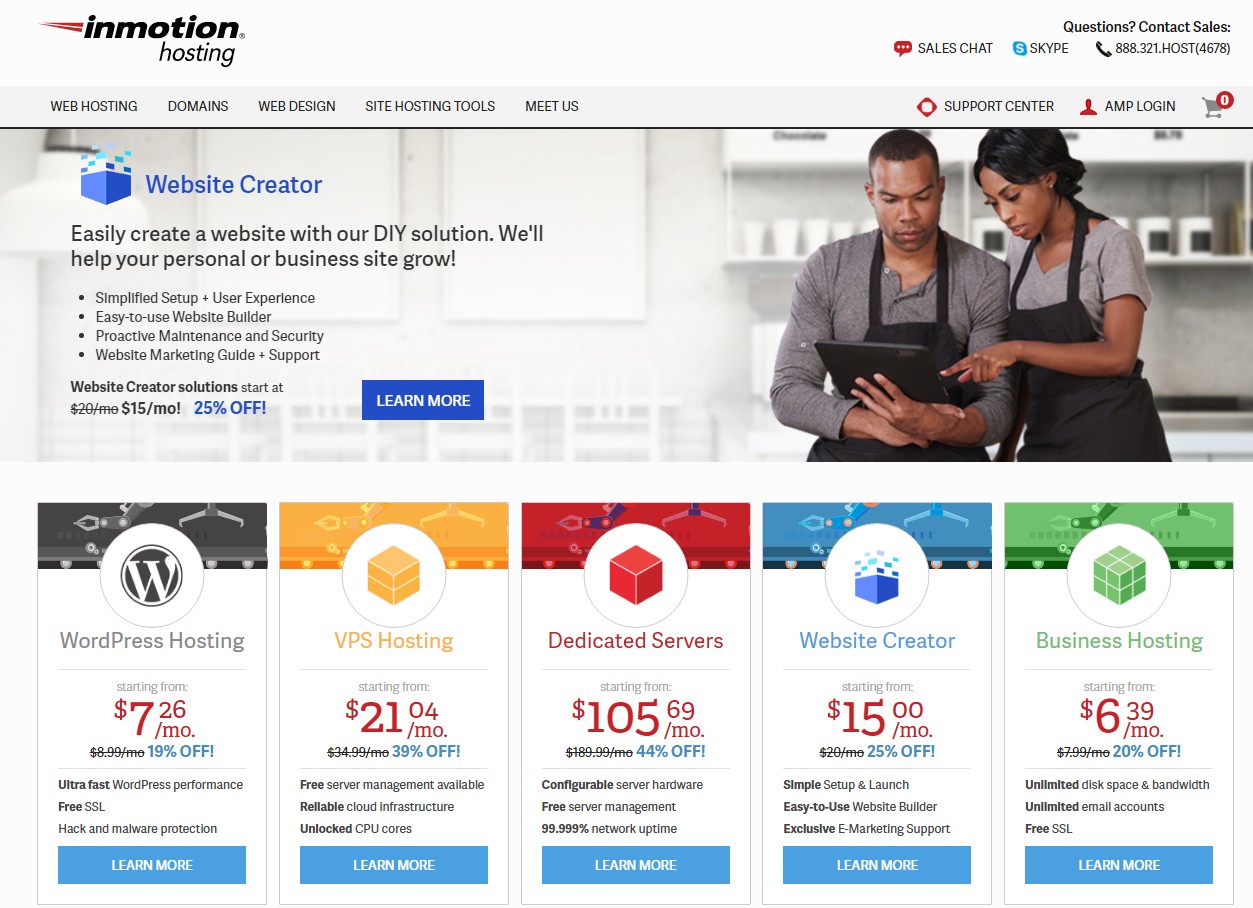 InMotion Hosting is a very well-known web hosting provider in the world. They have all types of hosting packages ranging from shared, VPS to dedicated hosting. However, the prices of their hosting packages are a bit higher than some other similar hosting companies.
But, they offer SSD hosting, free SSL certificates, free site migration, and more features. If you want great customer service, industry-standard uptime, and a fast website you can check out InMotion hosting.
11. GreenGeeks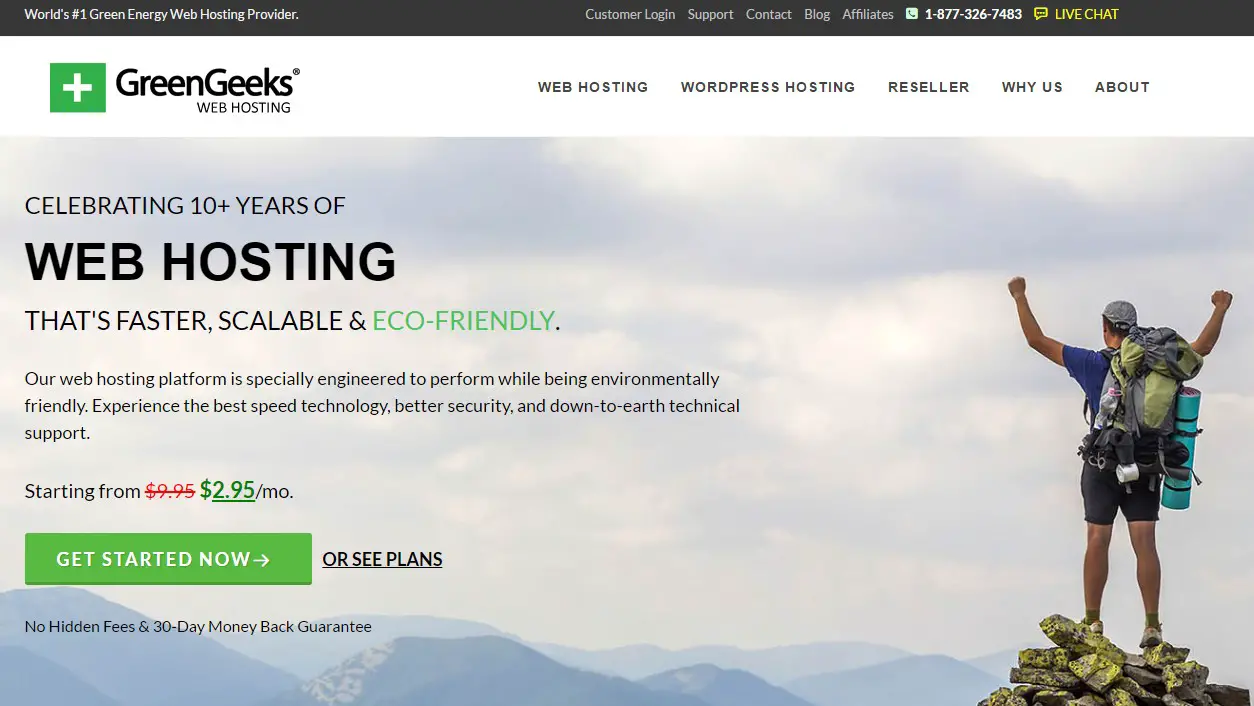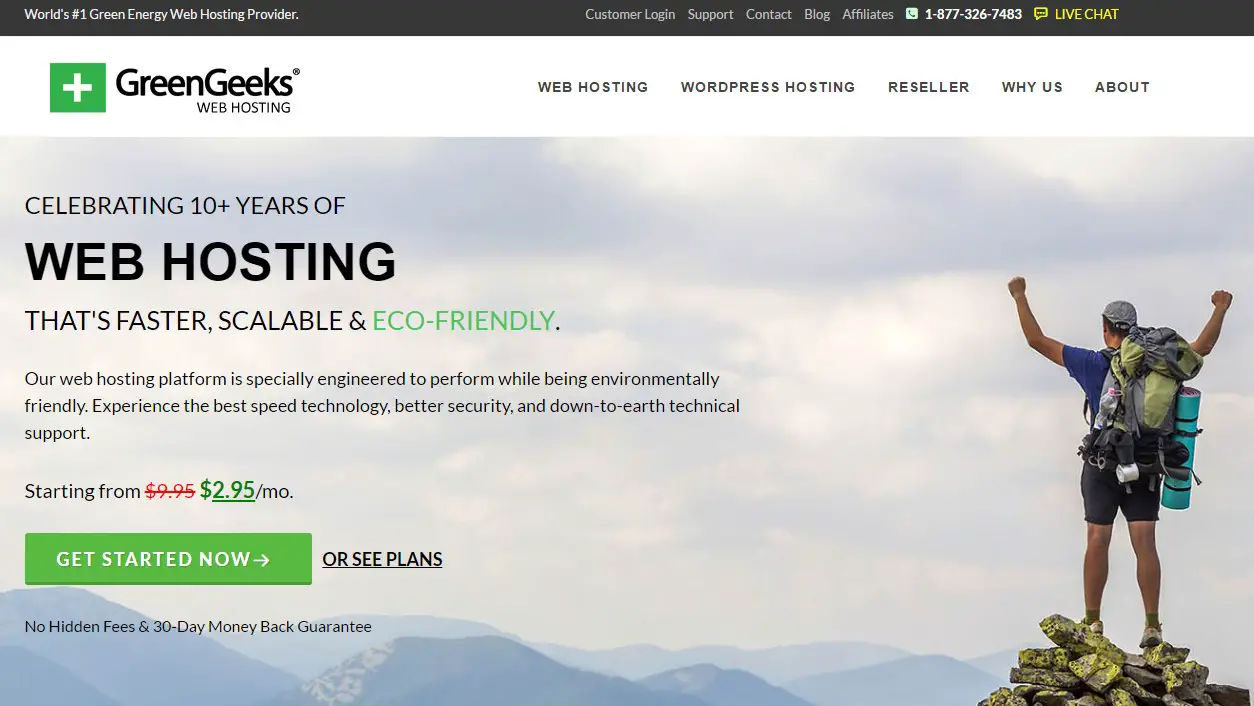 GreenGeeks can be a good choice regardless of the type of business. However, if you want to help the environment. Then you can get a hosting package from GreenGeeks. Because they are the only web hosting company which has established their entire infrastructure in an eco-friendly way.
They also offer all the major types of web hosting packages. But the good thing is that these are not that pricey. For instance, the starting price of their lowest-priced hosting pack is just $2.95 per month. They also offer free SSD hosting. And you will be secured with a 30-day money-back guarantee.
12. iPage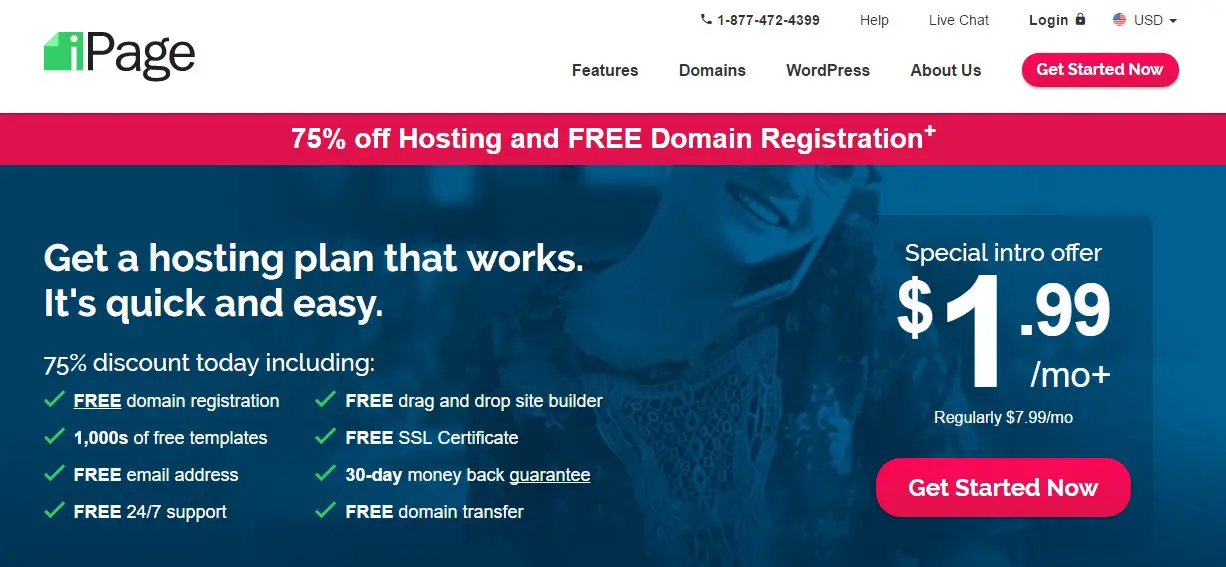 If you have budget constraints, then you can check the hosting packages from iPage. They have some of the cheapest web hosting packages. For instance, you can get started with them for just $1.99/month. However, this is a special promo price if you are buying from them for the first time.
Added to this, you will get a free domain name for the first year. They will also offer free 1000+ web templates, free drag and drop site builder tool, free SSL certificates and more. On top of this, you have the 30 days money back guarantee as well.
13. TMDHosting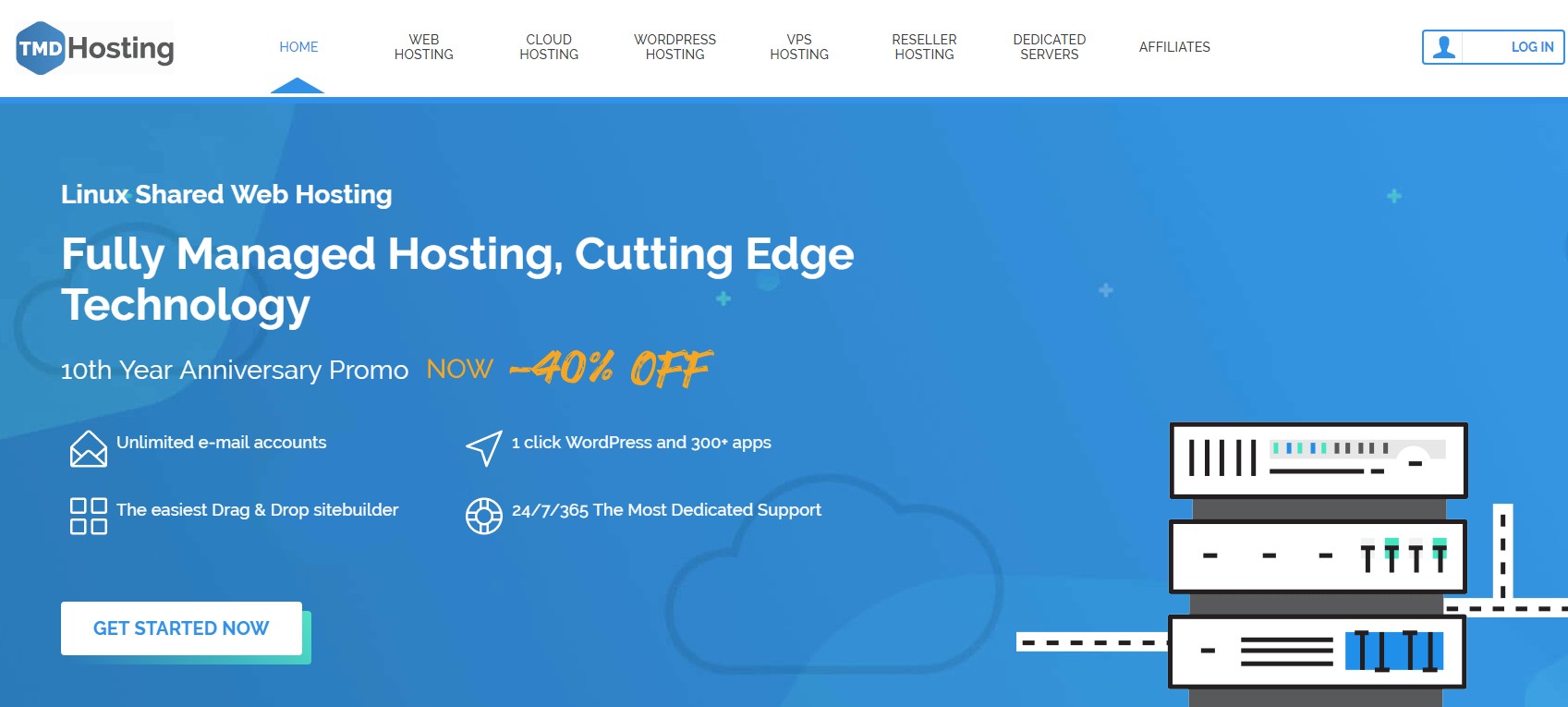 TMDHosting is not that well-known all over the world. It is because they are new and they don't spend their money on advertising. But, in reality, they are one of the best web hosting companies for small business. At this moment, they are running a promo on their website.
Because it is their 10th anniversary. You can get web hosting packages from them with a 40% discount because of this promo. They also offer 24/7 customer support. And their staffs know about all the ins and outs of web hosting very well. So, you will have a great experience going with TMDHosting.
14. DigitalOcean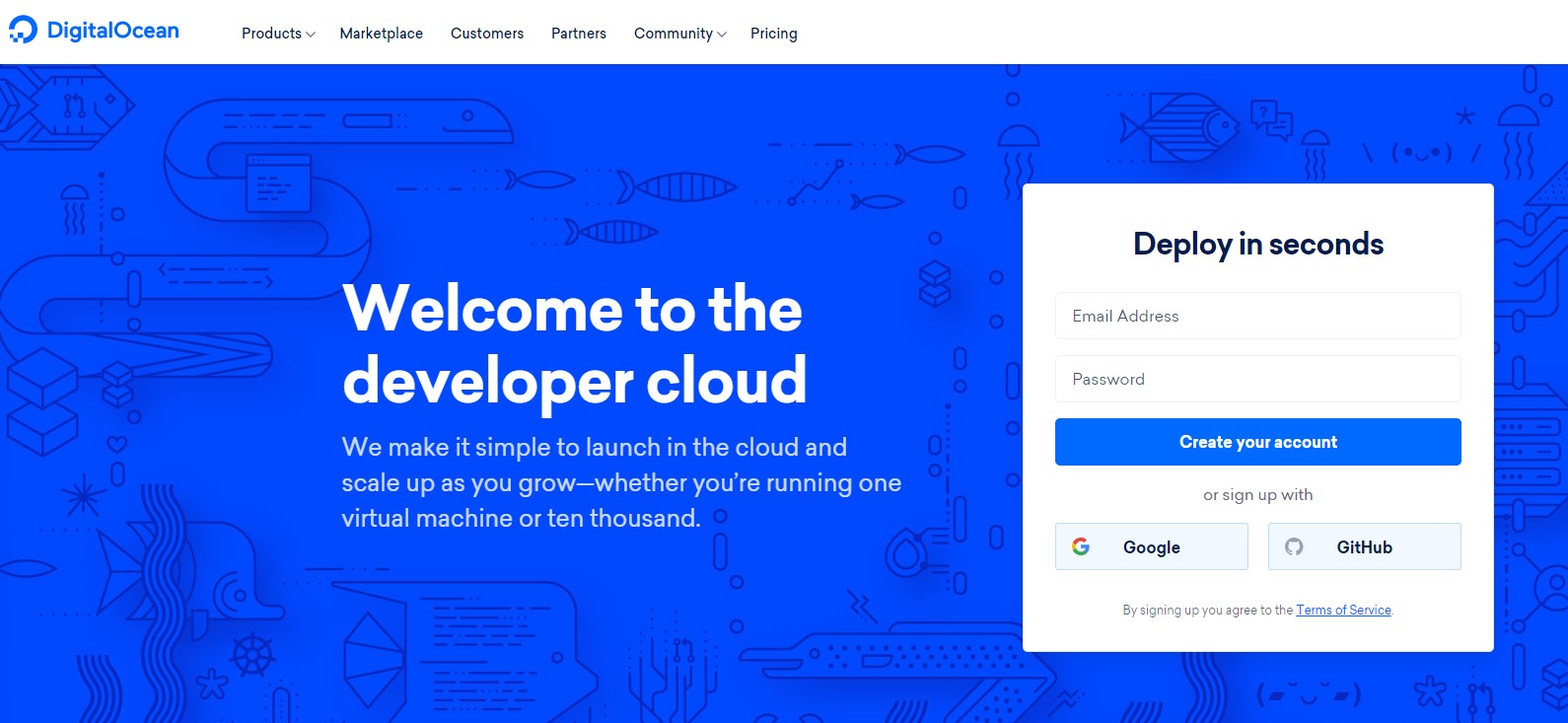 DigitalOcean is another cloud web hosting provider. They only offer cloud hosting. If you are not into cloud hosting, you can skip this section. However, if you want to host your website with a world-famous web hosting company, then DigitalOcean can be a great choice.
They offer 3 types of web hosting packages such as Standard, General Purpose, and CPU optimized. And, there are multiple web hosting package depending on these 3 categories. The lowest one starts at $5/month. And, the highest one can cost up to $1200/mo. Now, at this point, you won't obviously need that.
But, there are a lot of small business-friendly web hosting packages available from them. They commit to 99.99% uptime. Also, you will get free 24/7 expert, friendly and world-class support. You can also scale up your hosting account resources any time you want. If you want reliable performance on your websites, then you should go with DigitalOcean.
15. Liquid Web

Liquid Web has been in the web hosting industry for over 20 years. So, they know the things they need to offer to be a great web hosting company. Keeping that in mind, they are highly devoted to serving their customers the best way possible. For instance, they have a 59 seconds support guarantee. That means, you will get a response from them within 59 seconds and it is guaranteed.
We have not used their service. Yet, we have known from some real users that it is actually real. They also offer industry-standard uptime. They have 5 global data centers. And, you can choose the one that suits your needs while getting a web hosting account with them.
They offer various types of web hosting packages such as Dedicated hosting, Cloud Dedicated hosting, Managed WordPress hosting, VPS hosting, Managed WooCommerce hosting and even custom hosting solutions. In general, the prices of their packages are high. So, if you have the budget and looking for a reliable hosting service provider, then Liquid Web can be a perfect choice for you.
Our Last Words
There are over thousands of web hosting providers all around the world. But, that doesn't mean that you can go with any one of them. Rather, you have to be picky when it comes to choosing the web hosting provider for your business. That is why we have provided you with 15 of the best web hosting providers for your small business.
Here, we have included only the top, reliable, and well-reputed hosting companies. And, most of the web hosting companies in this list also offer very budget-friendly packages. On the other hand, you also have the premium ones with a higher price point. So, we believe that whether you are looking for a budget hosting or a premium option, you will find your match after reading this post.