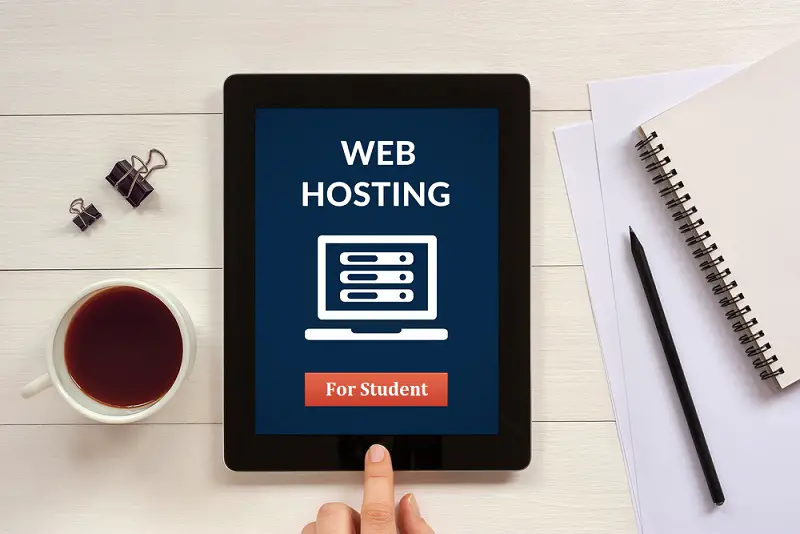 DISCLOSURE: This post may contain affiliate links, meaning when you click the links and make a purchase, we receive a commission.
A website can come in handy for students in many ways. Luckily, getting a website up and running is not that hard anymore. You just have to pick a domain name and buy a hosting account for hosting your site. And you will be ready to launch your website online right away.
Now, the problem is to find a reliable web host. Yes, there are hundreds of web hosting providers out there. But, not all of them are suitable for students. Due to that, we have compiled a list of the 15 best web hosting for students. And we are going to share the reviews of these web hosts with you in this post.
Best Web Hosting for Student Review
So, let's get down to it…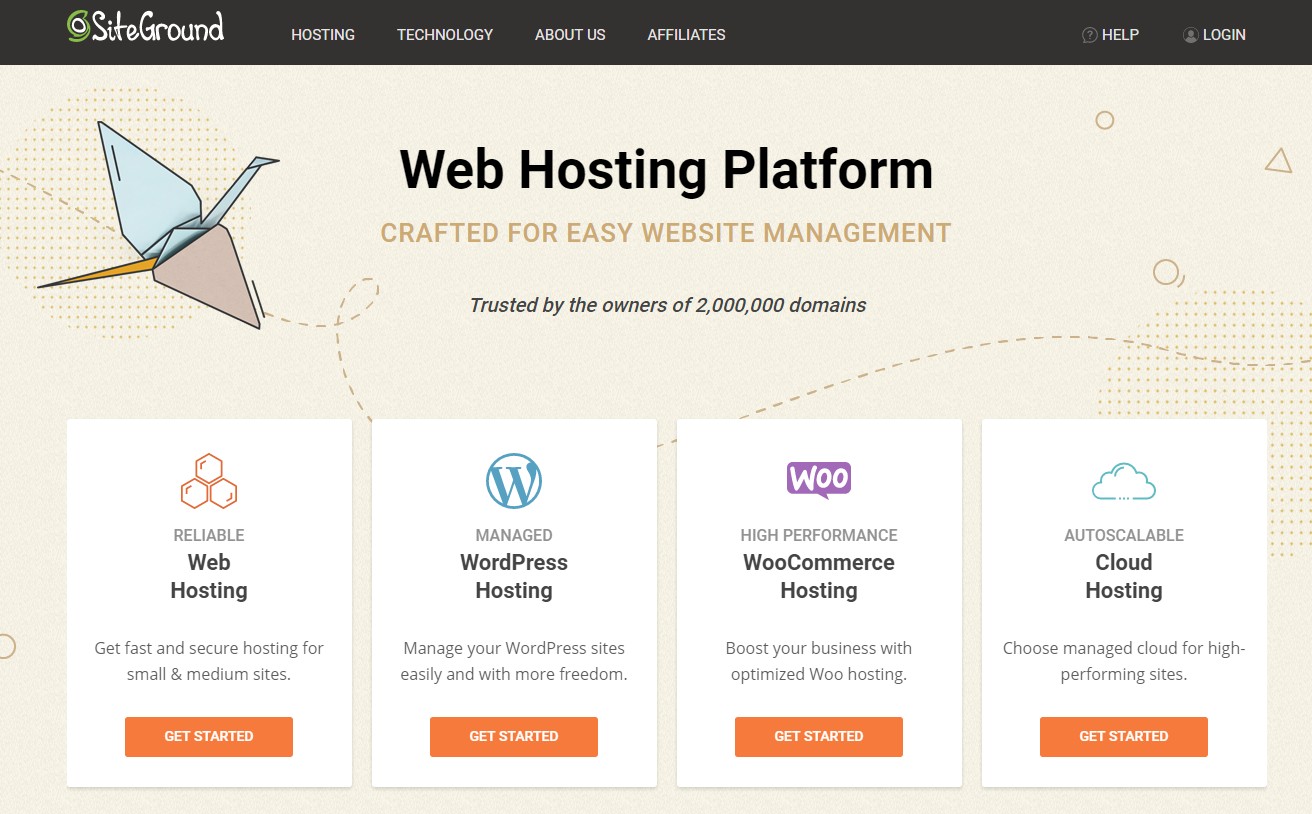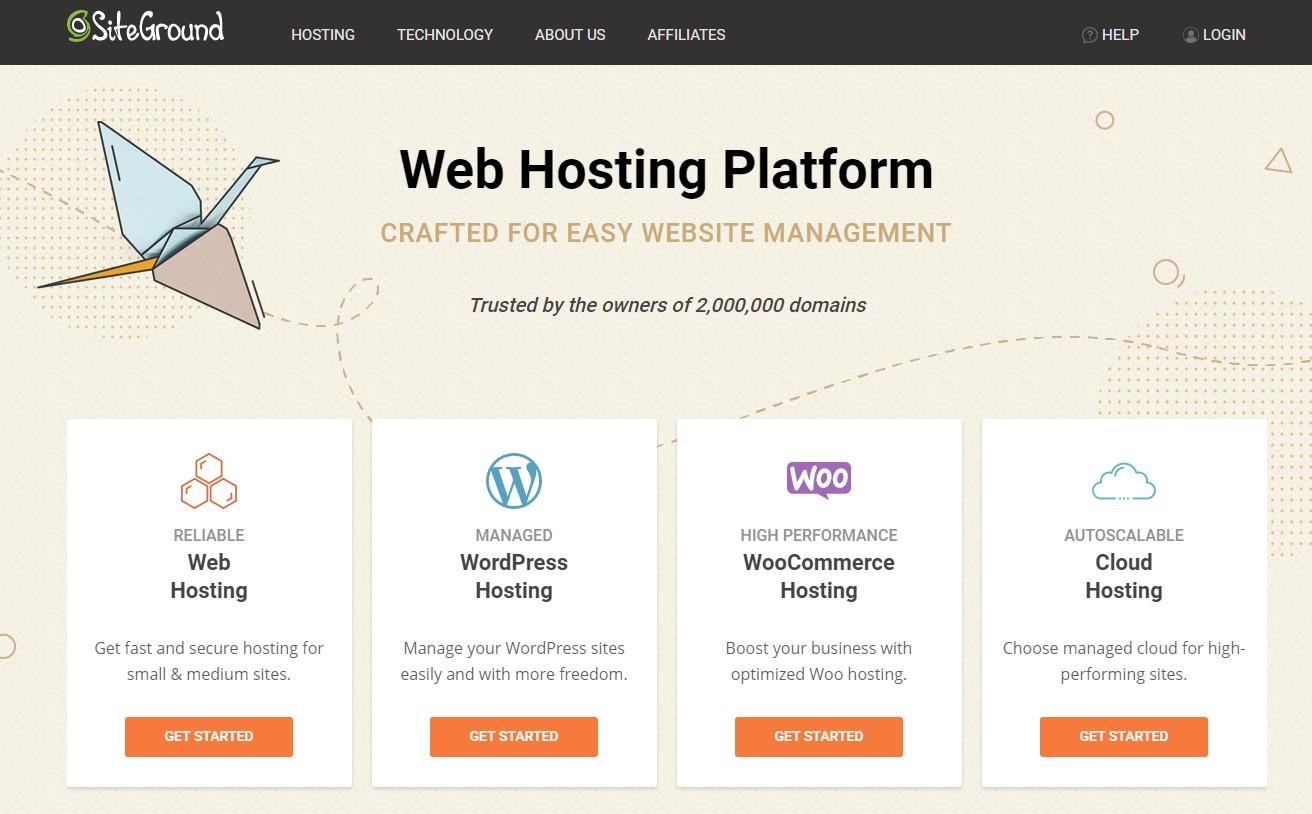 SiteGround Hosting (Top Ranked)
Note: This website ReviewPlan.com is hosted on SiteGround
Server Response Speed Test Scored A+  
Latest Uptime Stats (Real Records)  
When it comes to great customer support with high-end hosting service, you have got to put SiteGround on the list. In fact, we are keeping this hosting service in the first place of our list. Why? There are a few reasons. And we are going to share all of them one by one from a student's perspective.
First off, SiteGround offers special web hosting services for students. If you are a part of any academic organization, you will be able to enjoy the 'Student Web Hosting' packages from SiteGround. Now, they offer their student plan for just 1.99 €/mo. Even if you don't want to go with their special student packages, they have standard hosting packages as well.
And, those are also affordable. You will find various types of web hosting packages including WordPress hosting, Cloud Hosting, Reseller Hosting, Enterprise Hosting, and normal Shared Hosting. For students, we would suggest going with the 'WordPress web hosting' packages if you are a fan of WordPress.
We can recommend SiteGround 100% of the time. Matter of fact, we also use SiteGround on our site (ReviewPlan.com). And, from our experience, if you are looking for an ultra-fast site, high-end security, free SSL, reliable email service, and helpful customer support, you can't go wrong with SiteGround.
2. A2 Hosting: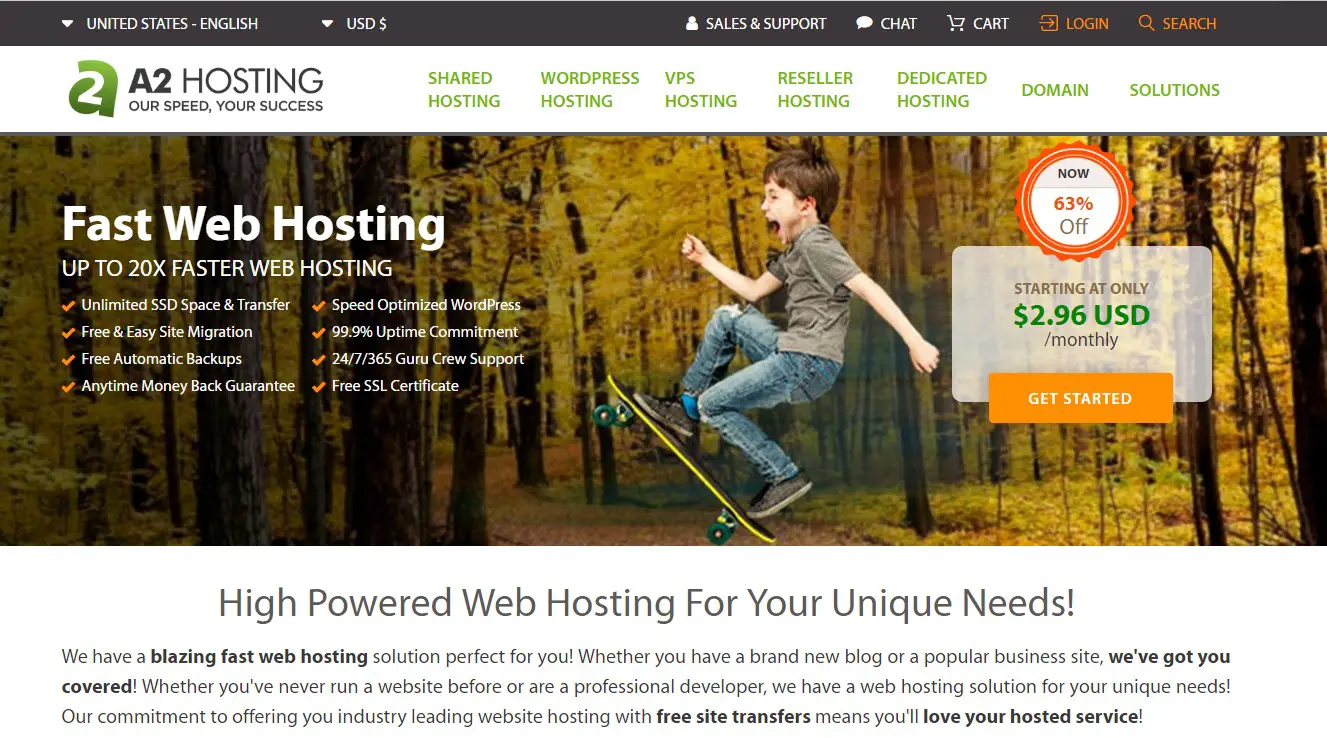 A2 Hosting is known for its multi-tier web hosting packages. You will find almost all types of web hosting packages you can imagine from A2 Hosting. Another great feature of them is that they offer both Windows and Linux web hosting packs.
For students, we know how important a website with fast loading speed can be. And, A2 Hosting is offering various extra features like SSD server, speed optimized WordPress hosting, free CDN, Turbo Servers, and more. These features will make your website faster from the beginning. Also, they are committed to providing 99.9% uptime.
3. HostGator:
If you are looking for a cheap yet high-quality alternative to SiteGround, you can check out HostGator. They have some exceptional features that can come in handy for students. First of all, they offer a free domain name for the 1st year.
And, the prices of the packages are also very cheap compared to other web hosting services. But that doesn't mean that they are offering bad service. Rather, they are a decent web host service. And, you can choose from different web hosting packages like shared, reseller, dedicated, WordPress, VPS, cloud, etc.
4. Bluehost: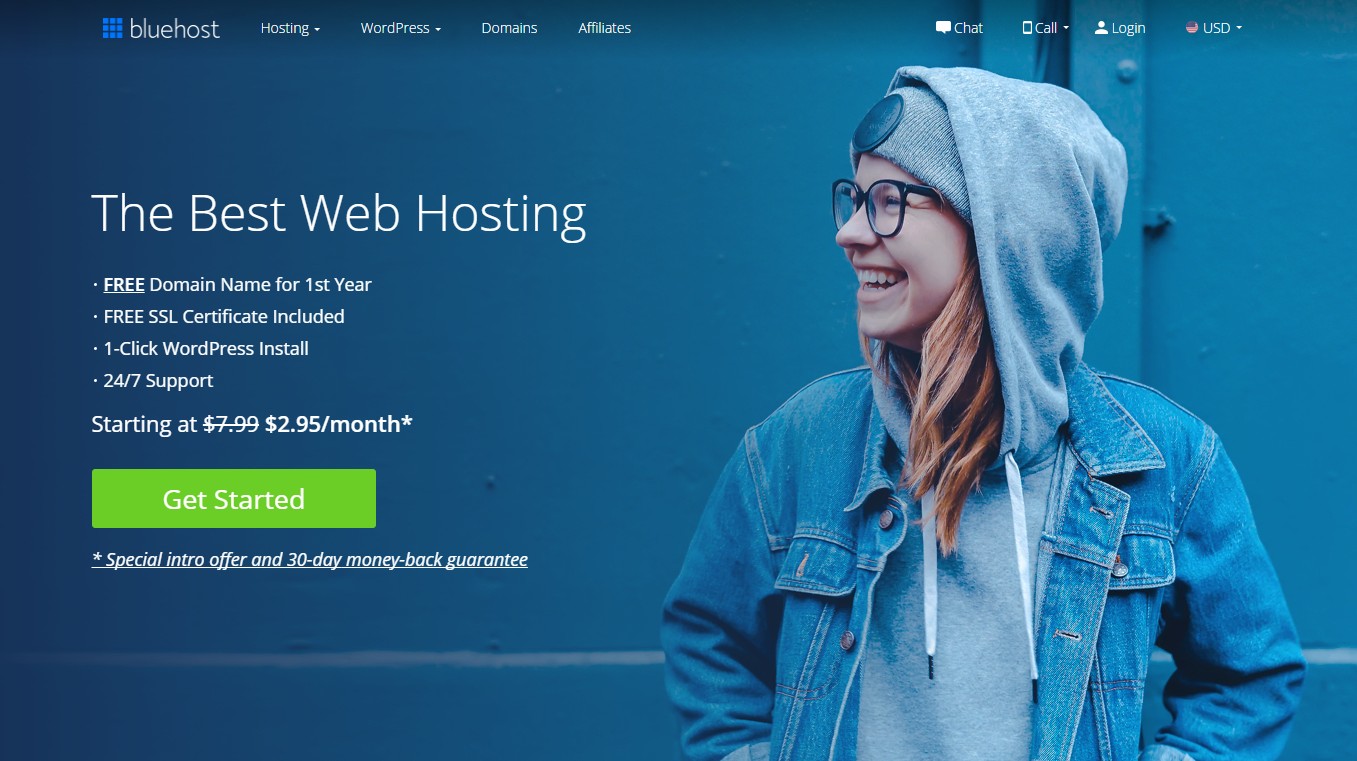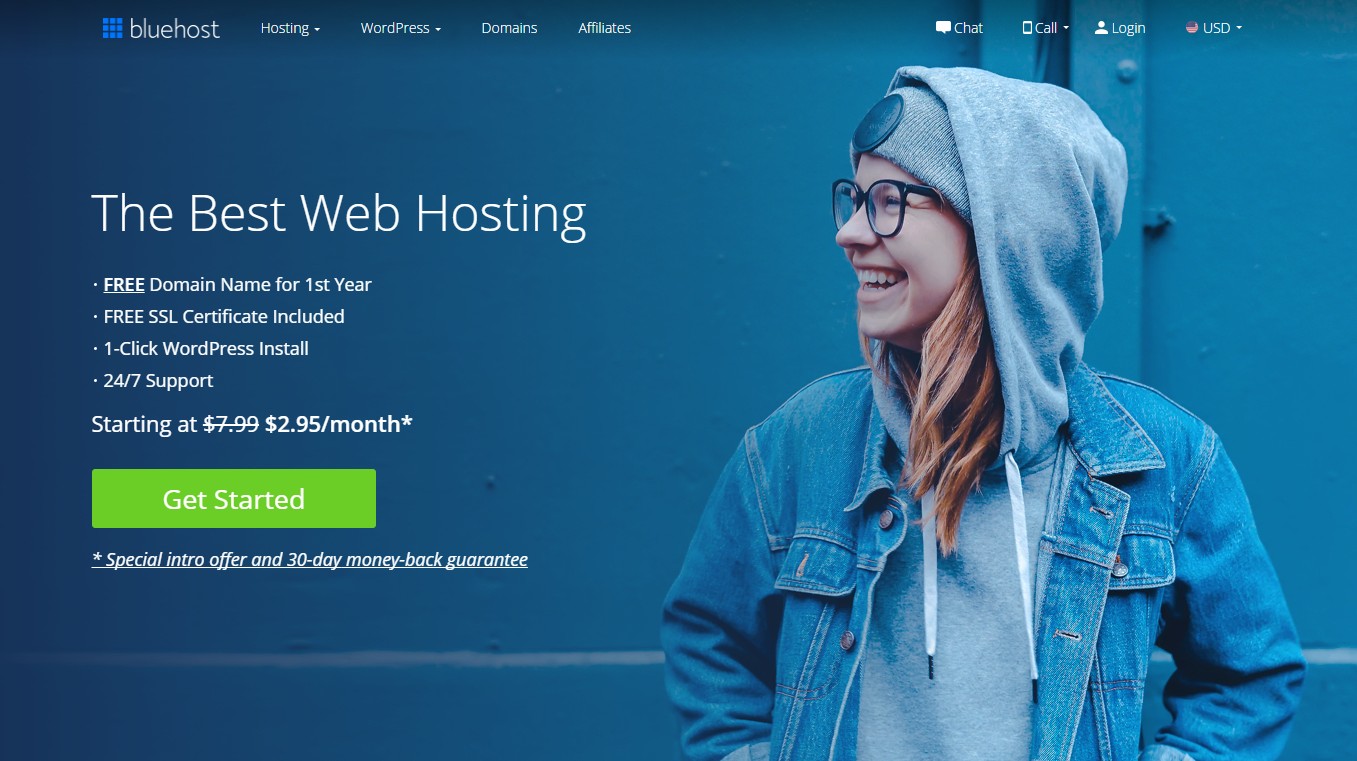 If you are a fan of WordPress, you can use Bluehost on your site. Because they have multiple WordPress based hosting packages. Even if you are not going to use WordPress, you can check out their other packages like shared, dedicated, VPS, cloud, etc. To top all these, they offer fast SSD servers with a 99.9% uptime guarantee.
For students, you will also love the free domain name for 1 year from Bluehost. Overall, from customer service, fast loading speed, high uptime, reliable security to affordable hosting packages, Bluehost can be a great choice for students.
5. Cloudways: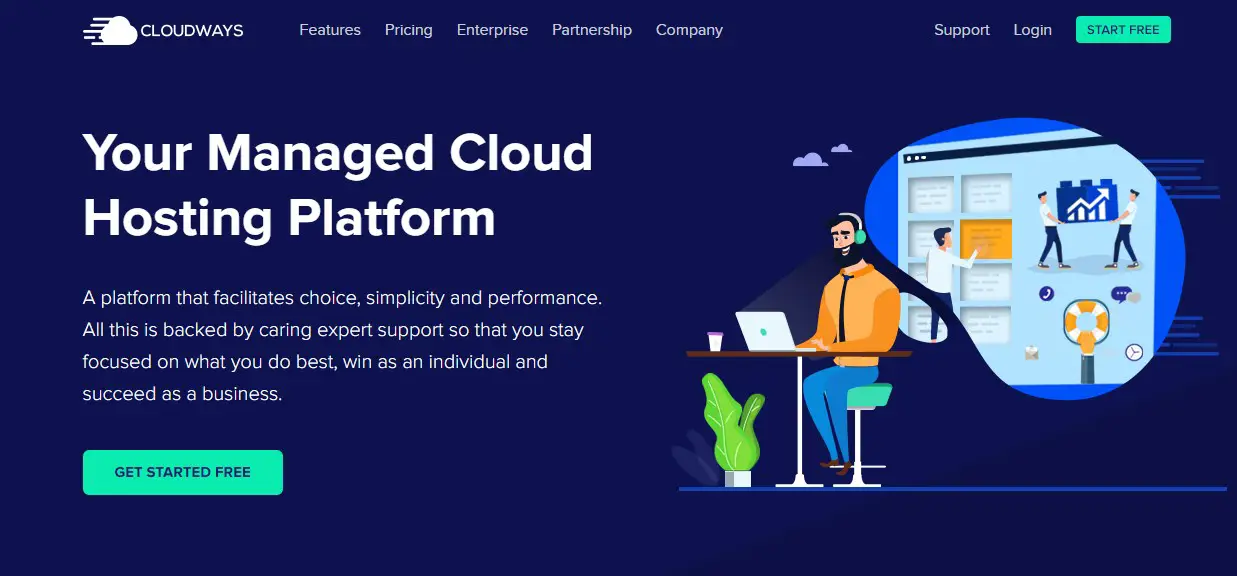 As a student, you would always want a fast website and a good backup service. Interestingly, cloud hosting platforms are perfect for this type of requirement. And, if you are looking for a reliable cloud hosting service, you should check out Cloudways. To be noted, they only offer cloud hosting, and the packages are a bit pricey compared to standard shared hosting packs.
You will get all types of high-end features like free SSL, free migration, no lock-in, hosting unlimited applications, CDN, auto backup, staging, firewalls, and more. All in all, if you have the budget, you can go with Cloudways.
6. Kinsta: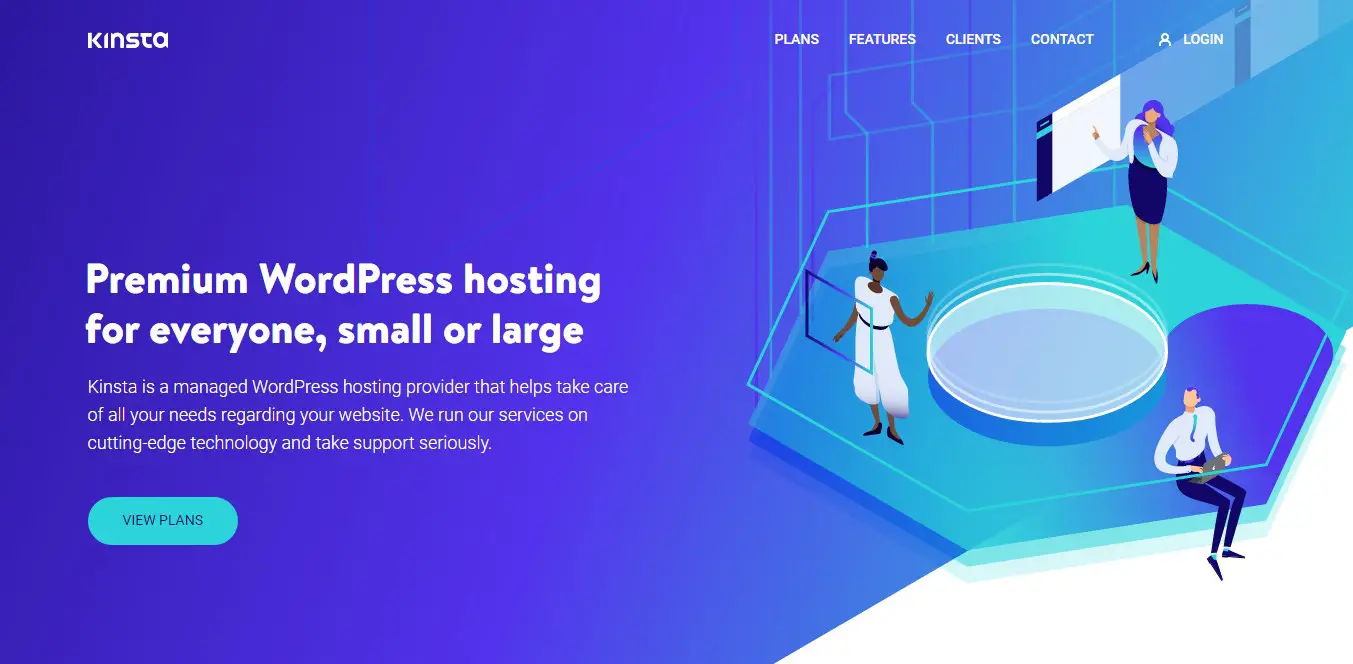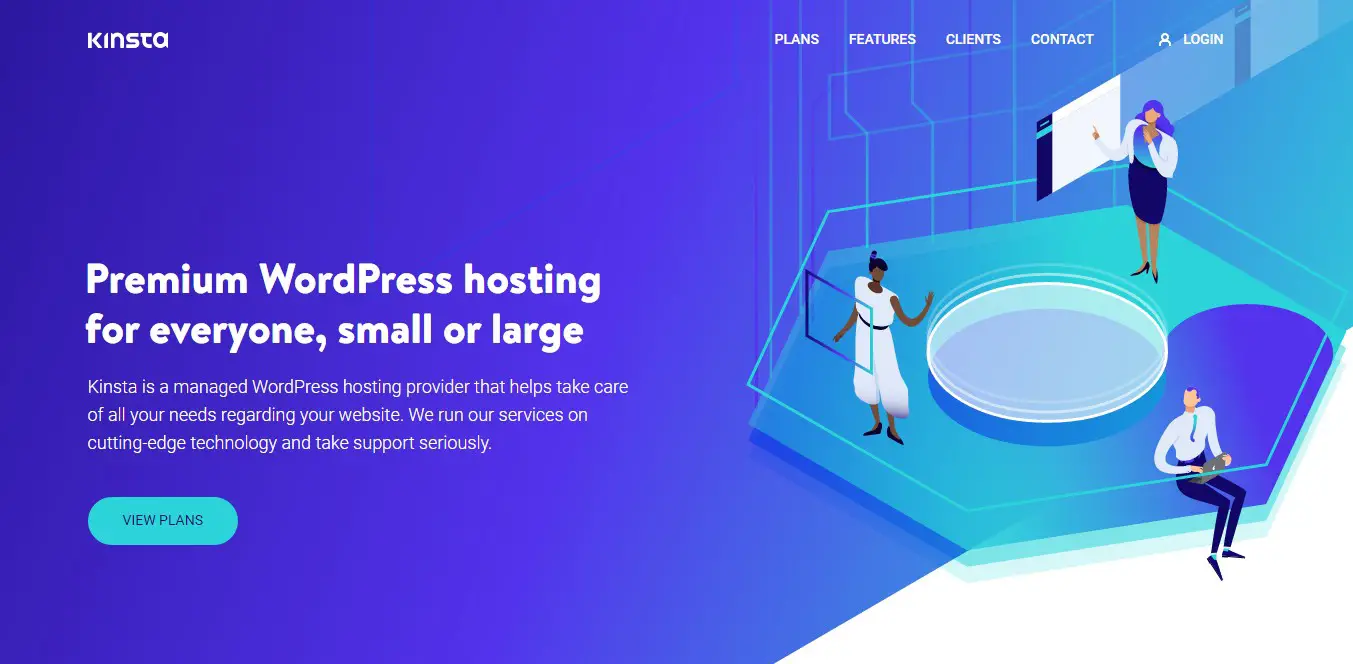 If you are looking for a premium WordPress web hosting service, you should give Kinsta a try. They are known all around the world as a top WordPress hosting provider. Now, for the record, they only have WordPress hosting packages. So, if you are not going to use WordPress, you can skip this.
But, if you are a fan of WordPress, Kinsta has a lot to offer. First, they have a big team that is especially expert in dealing with WordPress. And, their customer support team is available 24/7. Kinsta is already used by a lot of popular brands like FreshBooks, Buffer, Ubisoft, Flippa, etc. So, if the prices of the packages are not an issue for you, there's no way you can go wrong with Kinsta.
7. WP Engine: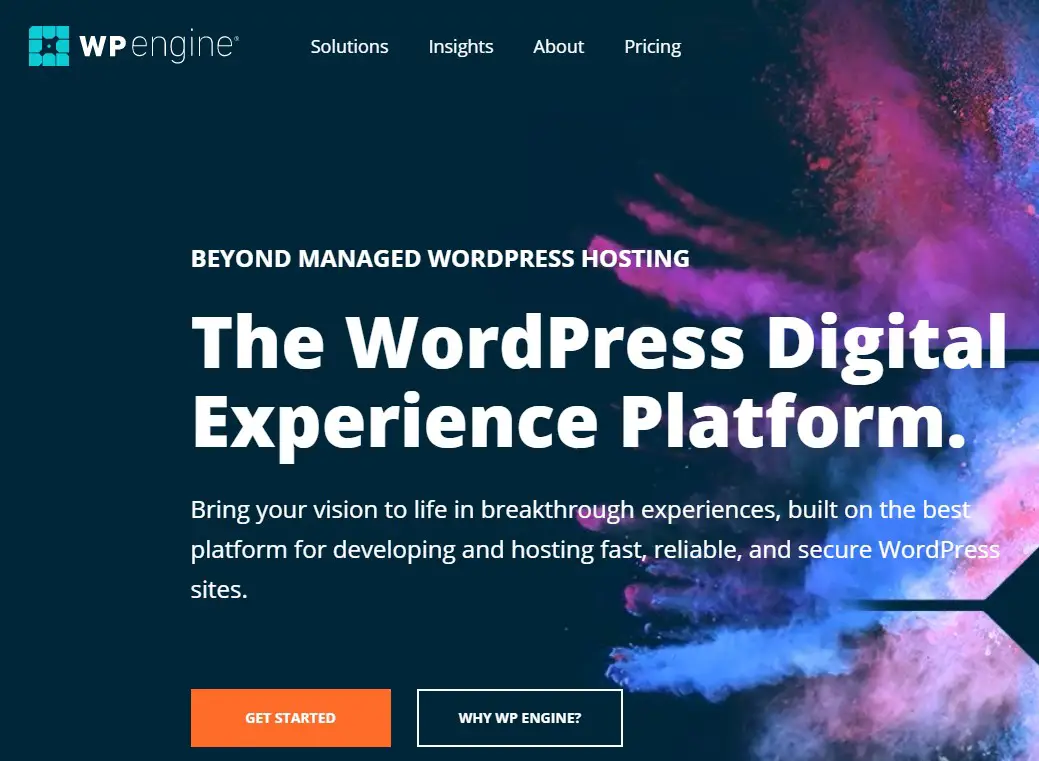 Similar to Kinsta, WP Engine also offers WordPress-only packages. Typically, they have 4 pre-made packages. And, you can also create and request custom packages according to your requirements. However, as they are committed to offering premium service, you will also have to pay a bit higher compared to 'usual' shared packages.
In return, you will a lot of free features like 39 StudioPress themes, Genesis Framework, CDN, SSH gateway, SSL, Staging environment, and more. The uptime rate and the loading speed of WP Engine are also top-of-the-line. Thus, you can definitely go with WP Engine, if you are looking for a reliable WordPress web hosting.
8. InterServer:
InterServer is another budget-friendly option. So, if you are on a budget, you can start with them. They have various packs like ASP.NET, VPS, and dedicated hosting. At the same time, they offer free website migration, unlimited website hosting facility, SSD server, free website builder, and supports over 450 cloud apps.
Additionally, you will also be able to buy a domain name from them for just 1.99 USD. But the best part about InterServer is that they offer special student plans for a lower price than their usual rates. So as a student, with their 24/7 customer service and ultra-fast server, you will be glad that you went with InterServer.
9. HostPapa:
HostPapa is from Canada. Right now, there are about 500 thousand websites are hosted with HostPapa all around the world. They are great for shared hosting. So, if you are thinking about hosting your site in a shared host, you can go with them.
For offering high-speed websites, they have SSD storage, Cloudflare CDN, 300 percent performance boost, 'Rocket Fast Servers', and more. You will also receive a free website builder and a free domain name for the first year. For the price, they are actually offering some great packages.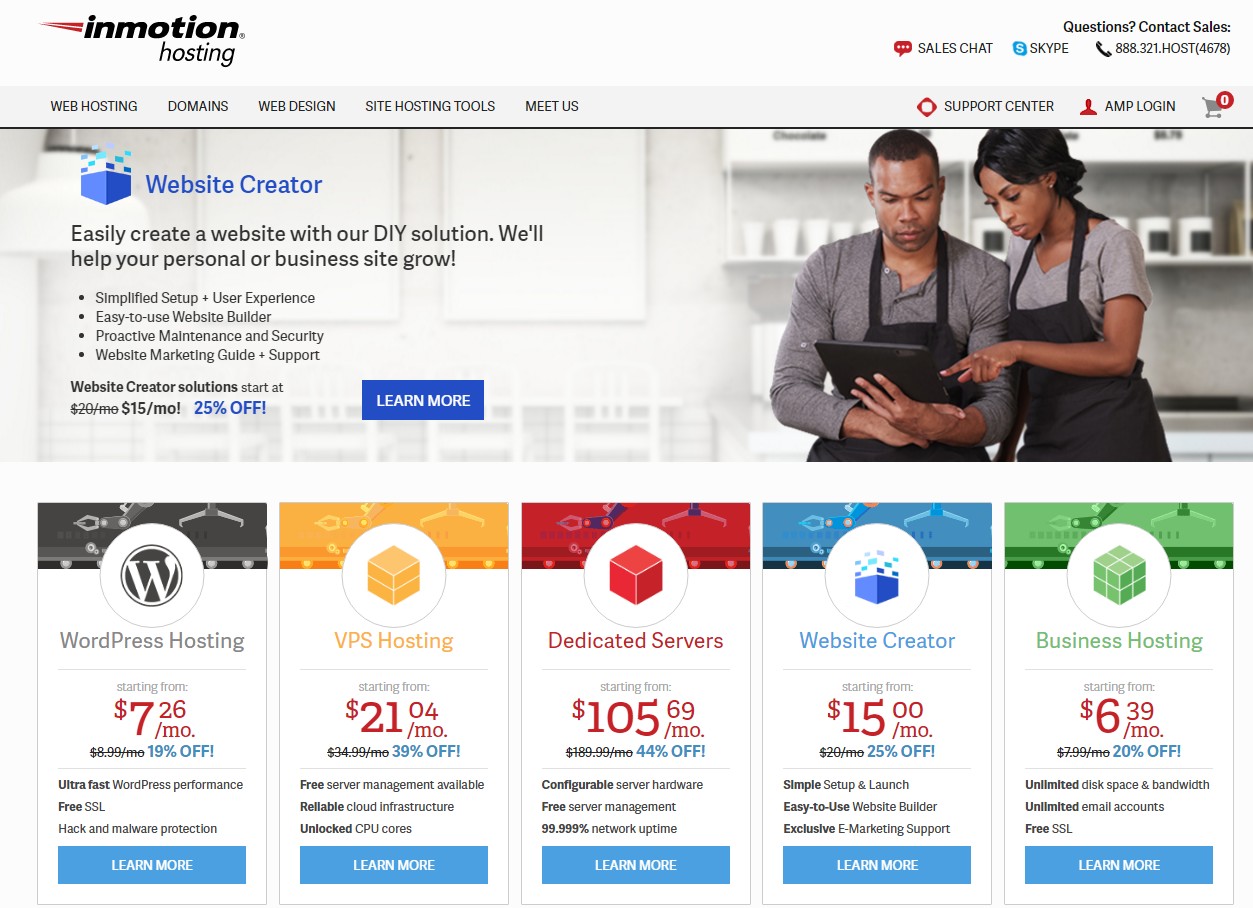 Students are always busy. In that instance, it might not always be possible to design your own website. If that is your case, then InMotion Hosting is there for you. Along with standard web hosting packages, they also build websites for a one-time fee of 99 USD.
InMotion Hosting offers 4 types of hosting plans like WordPress, VPS, Dedicated, and Shared hosting. The prices of these plans are not that high as well. You will get many free add-ons like SSL, security suite, marketing tools, unlimited emails, and VIP support from their customer service team.
11. GreenGeeks: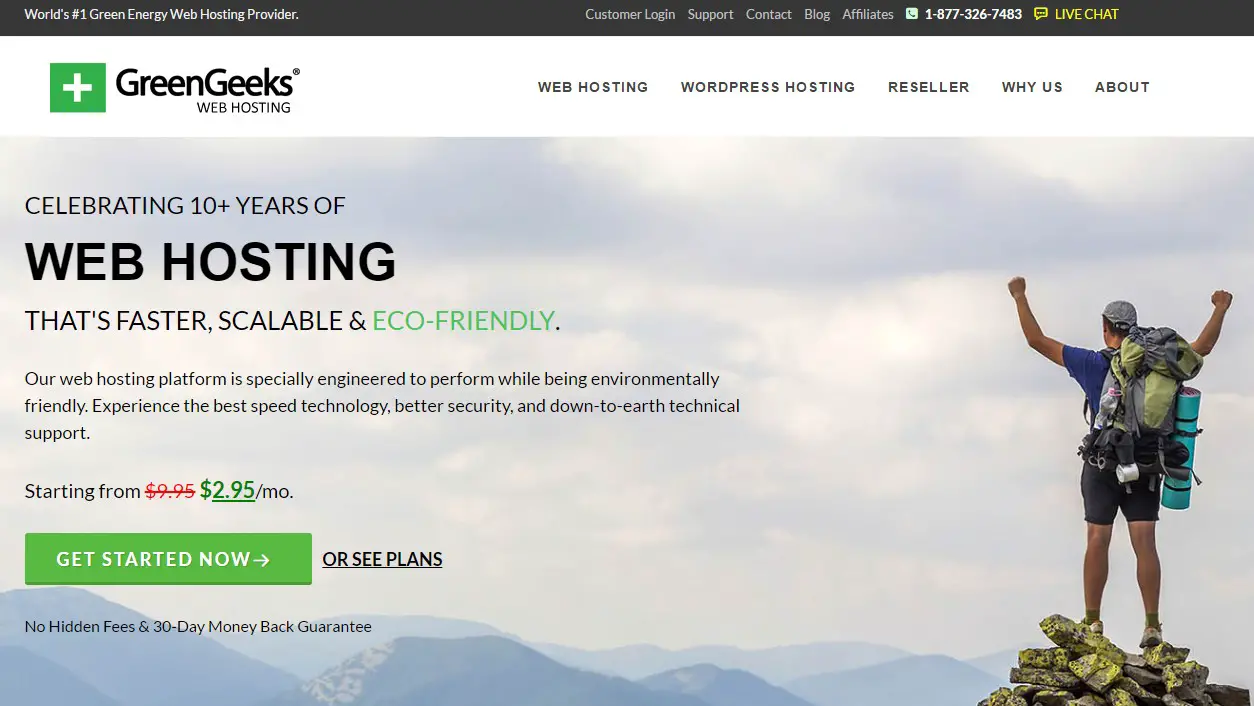 As a student and a nature lover, you can use GreenGeeks. Why? Because GreenGeeks is known as an eco-friendly web hosting provider. Like other popular web host services, they also offer shared, VPS, dedicated, and reseller web hosting plans.
And, all of their plans come with SSD servers, free CDN, advanced security, 99.9% uptime. They have multiple data centers all around to choose from. And, their reasonably priced hosting plans can be a great place to start for students. Better yet, you are secured by a 30-day money-back guarantee.
12. iPage: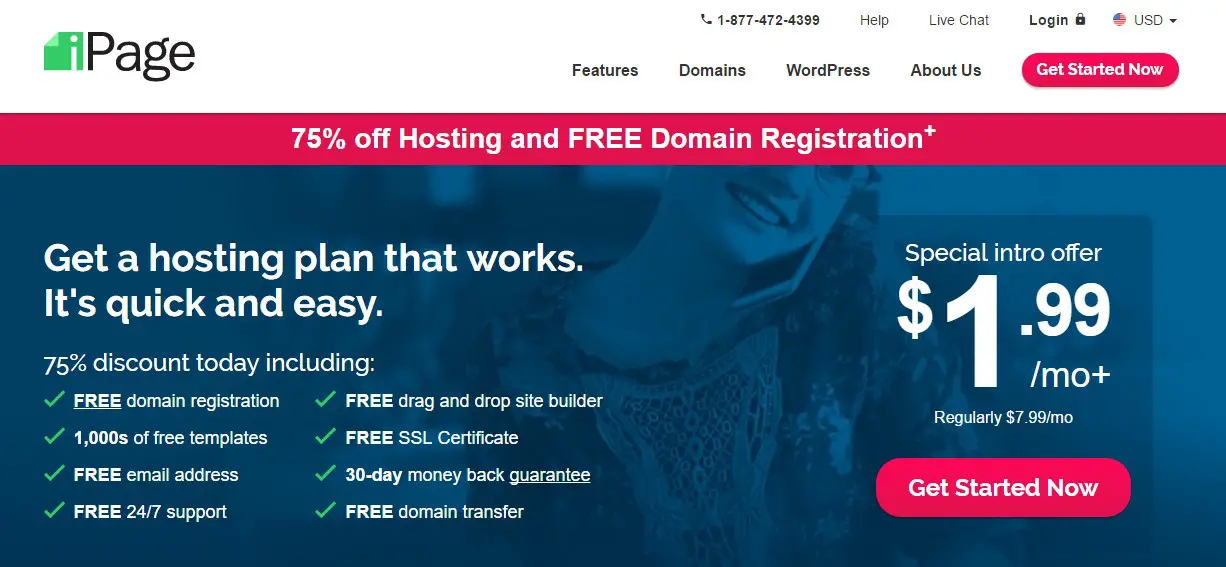 iPage can be another great option for students as it comes with very inexpensive hosting plans. They have over 20 years of experience in offering web hosting service. And there are more than 1 million websites hosted on iPage. When registering a web hosting plan with iPage, you will be able to get a free domain name for the 1st year.
And, with every plan, you will get features like drag and drop website builder, free Ads offer, free security scans, free website template, SSL, SiteLock, and free domain transfer, etc. Additionally, they also offer 30 days money-back guarantee.
13. TMDHosting: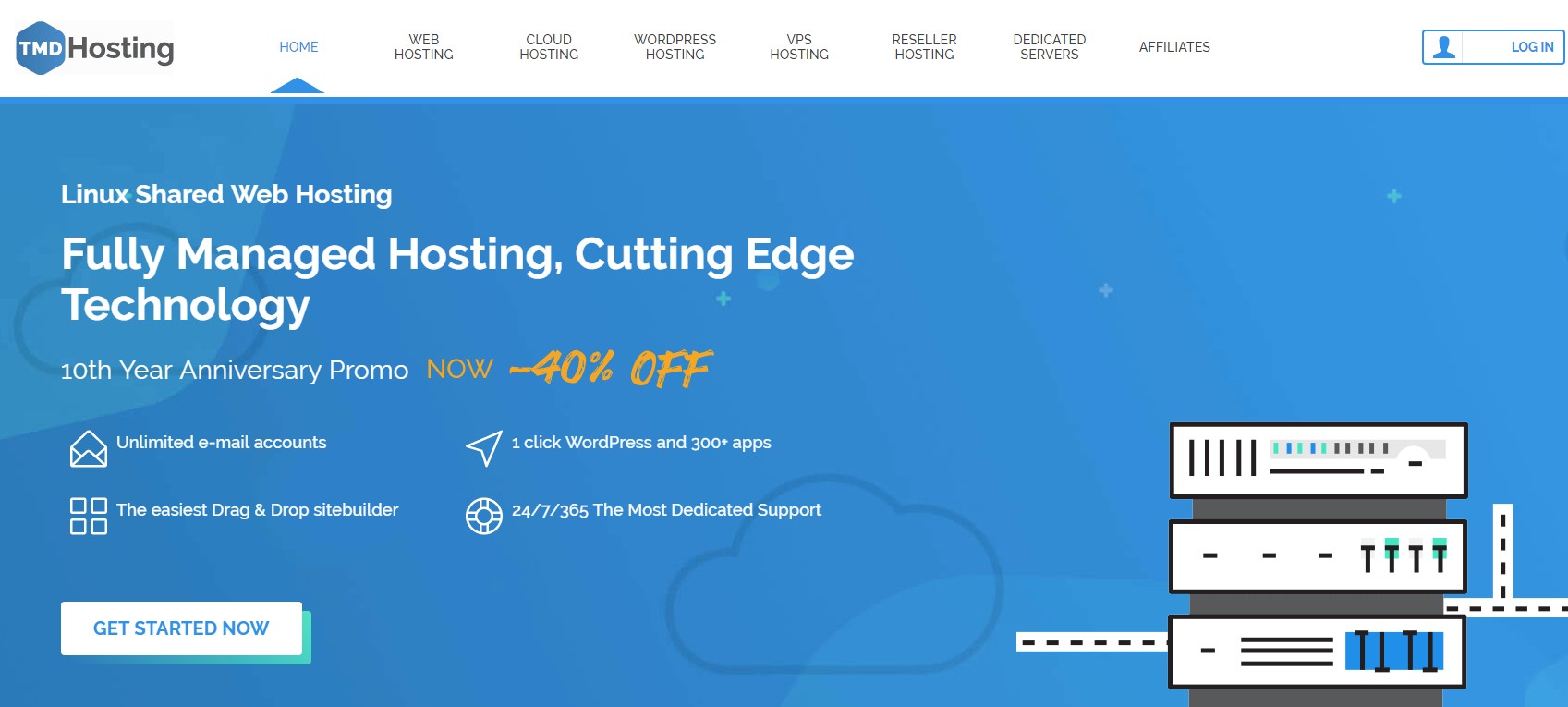 The next one on our list is TMDHosting. It comes with a lot of features and hosting place of various kinds. You will get to choose between dedicated, VPS, cloud, and shared hosting plans. The shared and the cloud hosting plans come with 60 days money-back guarantee.
And the dedicated and the VPS hosting plans come with 30 days money-back guarantee. And, TMDHosting comes with various top-quality features like SpamExperts, SSD, CloudFlare CDN, cPanel, and more. They have 7 different data centers all around the globe. So, your site will be faster and secure with TMDHosting.
14. DigitalOcean: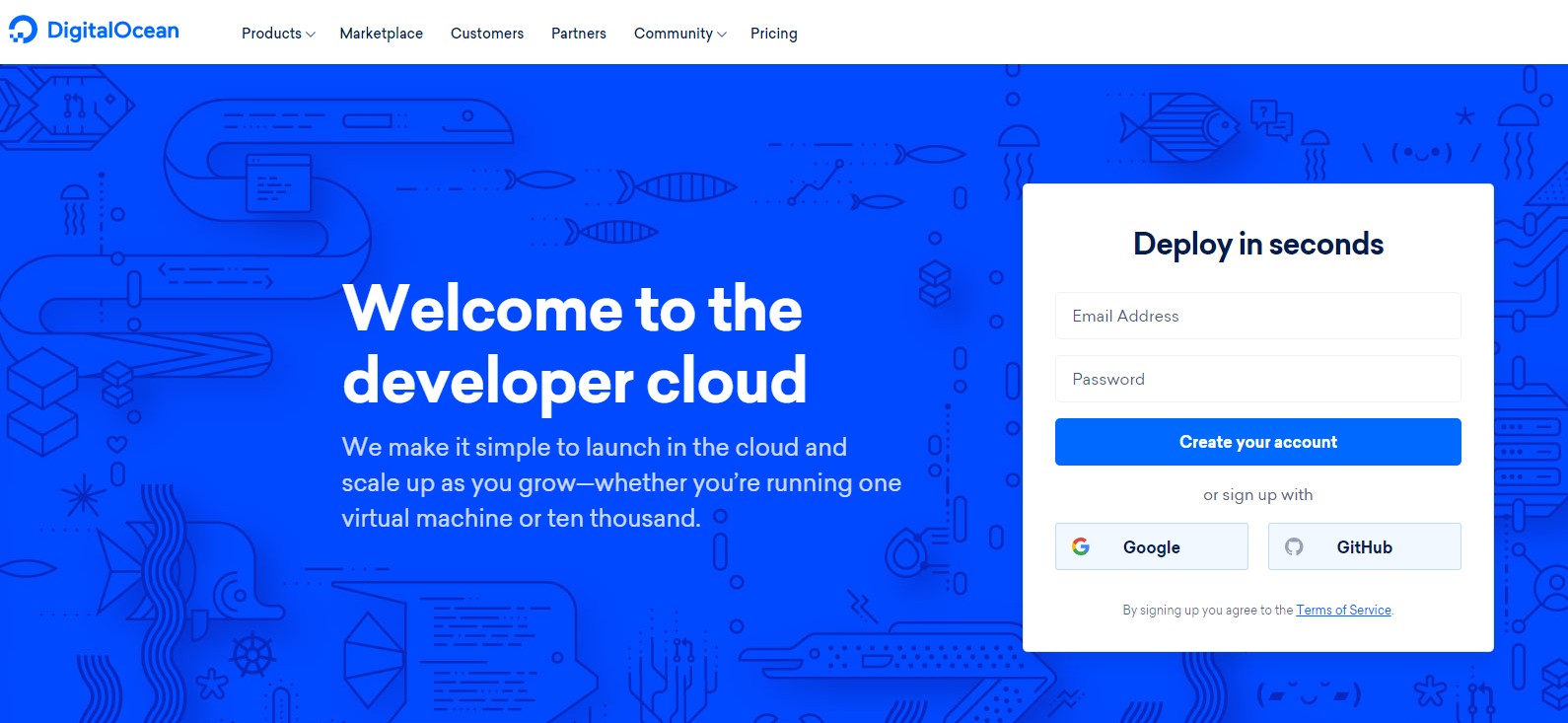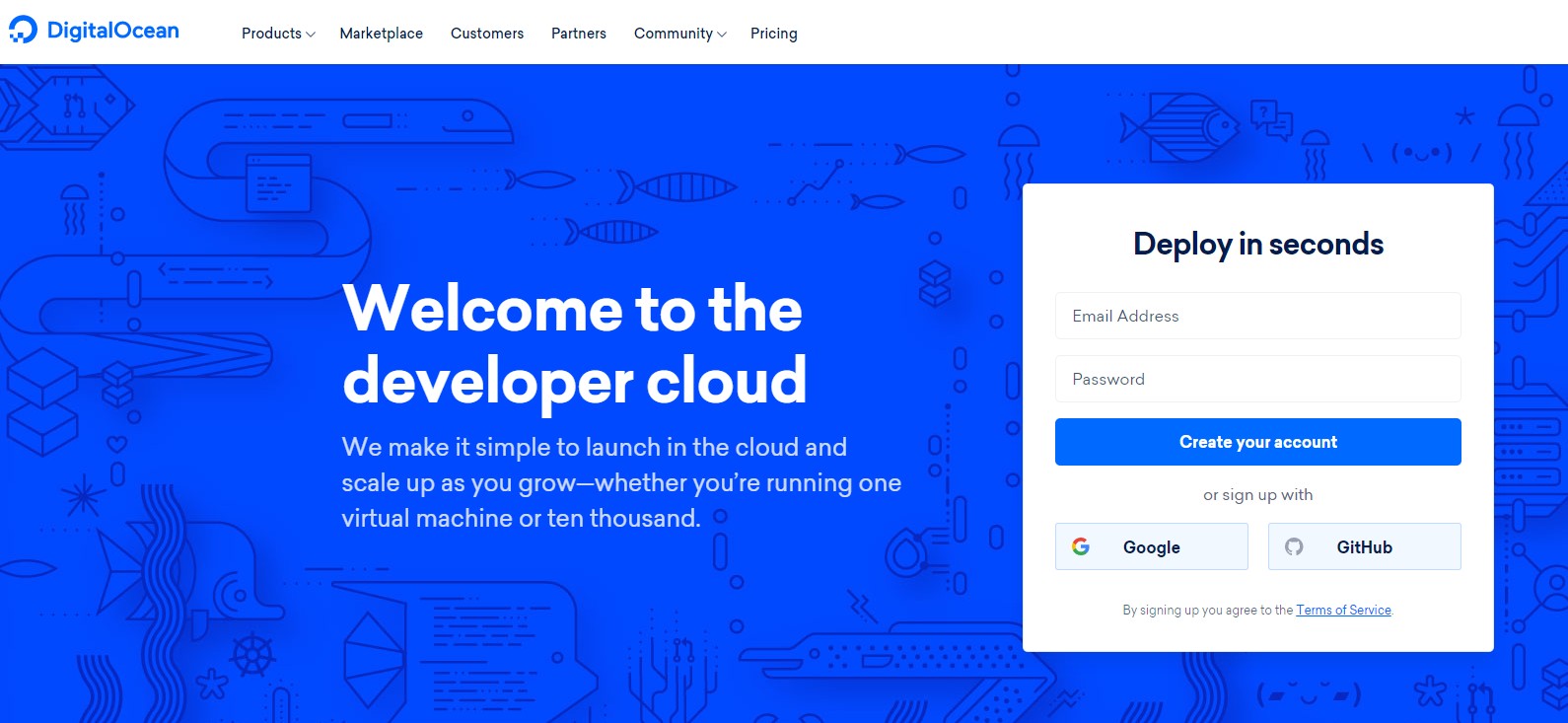 The penultimate web hosting company on our list is DigitalOcean. This is one of the best cloud hosting providers in the world. Many top brands around the world use them such as slack, docker, WeWork, GitLab, etc. With them, you can deploy your site in minutes.
They also offer Virtual Private Cloud, Cloud Firewalls, Real-time alerts, and many more innovative technologies to maintain your website. If you are a developer, then DigitalOcean would be your best bet as a web hosting service.
15. Liquid Web:
Last but not the least, we have Liquid Web. This hosting provider comes with both Windows and Linux web hosting plans. And, you will get various hosting plans like VPS, dedicated, and managed WordPress plans.
In our opinion, the best option for the students would be to go with the managed WordPress web hosting plan. You can rely on the fast and friendly customer service of the Liquid Web. And, they also offer a 99% uptime guarantee. However, the prices of their packages are a bit high.
Concluding Thoughts:
We have talked about 15 of the best web hosting for students above. Now, you can go with any of them depending on your requirements and budget. However, in our opinion, if you are serious about your website's performance, you should go for SiteGround.
Because it has all the must-have features to be one of the best web hosting providers in the world. On top of all this, we are also using SiteGround. And we would absolutely recommend SiteGround from our user experience.