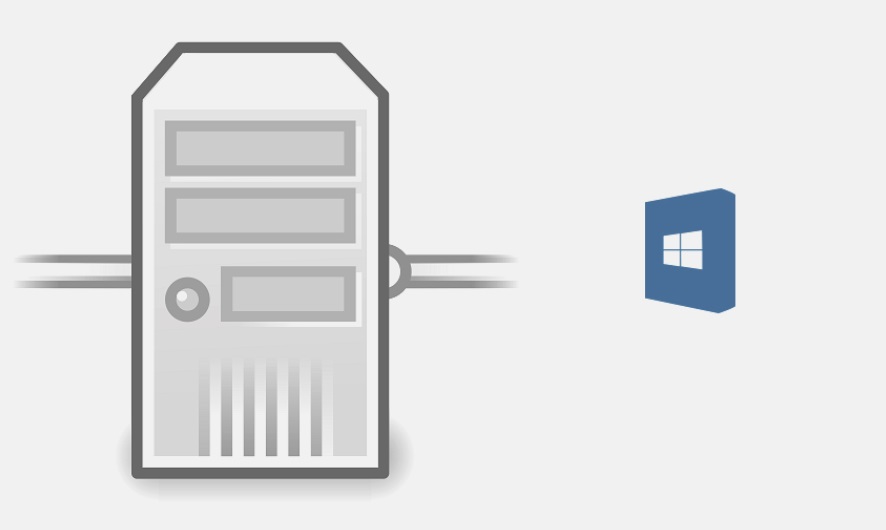 Typically, most of the web hosting plans come with Linux OS support. This is perfect for the most part. However, there are some cases where you will need the famous Windows operating system. Normally, if your website is developed using the ASP.net script then it is better to host and run your site using the Windows OS. Because it would be the native platform for your website. And that's where the Windows OS based web hosting plans come into play.
Now, if you are one of them who are searching for Windows web hosting plans, then you are at the right place. And, if you are from Malaysia then it is perfect. Because in this post, we will be exploring the top 5 best windows web hosting providers for our Malaysian readers.
So, here we go…
Best Windows Web Hosting Malaysia
They are one of the most prominent web hosting companies in Malaysia. Although they are local, they offer their services all over the world. If you are searching for specific Windows hosting then you can get their service. However, they provide both Linux and Windows based hosting plans as well. So, you can choose between these two services.
But we know that if you are an ASP and SQL server user then you are going to need to use Windows operating system based web hosting for your websites. Exabytes has 2 windows web hosting plans. They are named as EBiz Plus and EBiz Gold. But remember that none of these web hosting plans are unlimited.
The EBiz Plus plan comes with 50 GB web space. On the other hand, you will get 500 GB web space with the EBiz Gold. Besides that, you will get a free domain name with each of your windows hosting account. You can pay for your hosting plans either monthly or yearly. The prices of the plans are very affordable as well.
Exabytes is very reliable. If you want a web hosting provider which can provide a high uptime, strict security, and professional customer support, then Exabytes can be a good option. They have 24/7 live customer support team. So, you can find them anytime you are facing any problems related to your web hosting account.

ServerFreak is popular because of its affordable web hosting plans. They are also from Malaysia which means that they have their data center in Malaysia. It is a great plus if the data center on which your website is hosted is closer to the majority of the visitors. It provides high-speed website browsing experience to the visitor.
In total, they have 5 data centers all over the world. Among them, 3 data centers are located in Malaysia and the other 2 are situated in the USA. So, if your website is primarily intended towards Malaysian people then you can undoubtedly go with ServerFreak.
They have 3 Windows web hosting plans. They are Bronze, Silver, and Gold. The Bronze plan comes with 1GB SSD RAID 10 storage. Then the Silver and Gold plan comes with 2 GB and 10 GB SSD storage respectively. You will be provided with the Plesk control panel. This is actually the best control panel for windows based web hosting accounts. Furthermore, they charge customers on a yearly basis. This is a lot better than paying every month.
If you are looking for an internationally recognized web hosting provider, then this is for you. Now, we will be talking about HostGator. We bet you already know a lot about them as they are very popular all over the world. HostGator comes with just 2 windows web hosting plans which are known as Personal and Enterprise plan.
The Personal web hosting plan is very cheap. However, with this, you can only host one domain name. So, if you want to host multiple websites from the same web hosting account then you have to avoid this plan. Yet, the Enterprise plan comes with the ability to host up to 5 domains together. Added to that, you will also get free dedicated IP with the Enterprise plan. Other than that, everything is unlimited on both of these plans. Also, you will get free SSL certificates with every plan from HostGator.
HostGator also very trustworthy when it comes to website uptime. They are keeping 99.99% website uptime on a consistent basis. They also have an award-winning customer support team who are available 24/7/365. On top of these, you will have thousands of tutorial articles and videos on their official website. Those are totally for everybody. So, we can tell you that going with HostGator can be a great choice.
GoDaddy is another heavily popular web hosting company. However, it is true that the actual cause of their popularity is their domain name registration facility. There are 78 million+ domain names are registered under GoDaddy. You can see that GoDaddy is incredibly famous for its web related services.
There are 3 windows web hosting plans from GoDaddy. The names of the plans are Economy, Deluxe, and Ultimate respectively. If you want a basic site then you can go with the Economy plan. In this plan, you can host only one website at once and you are given only 100 GB web space. Yet, if you want to host more than one website then go with either of the rest of the two plans. You will get unlimited web hosting space with the other 2 plans.
GoDaddy offers a lot of features with its windows web hosting plans. For instance, you are getting free Microsoft Office 365 business email for the first year with all of the three windows plans. However, the better features are with the Ultimate plan. With the Ultimate plan, you will get premium DNS, free SSL certificates for the 1st year, unlimited FTP Users, unlimited MySQL, and MSSQL databases etc. Along with all these, you are getting a free domain name for the first year with any one of the windows plans of GoDaddy.
Since 1999, InterServer has been providing web hosting services all around the world. They are a USA based company. They have multiple data centers in 3 continents of the world. So, for our Malaysian readers, they can be a perfect choice. InterServer is offering various types of web hosting plans.
But right now, we are going to talk about the Windows web hosting plans. Fortunately, InterServer has made it simple for us. Because they have only one Windows web hosting plan. With this plan, you are getting free SSL certificates, free website migration, unlimited Storage/Transfer/Email etc. They also offer free weekly backups for their customers' websites.
You can undoubtedly go with them. Yet, if you don't like them after a while, there's no problem at all. Because they offer 30 days money back guarantee. So, you can cancel your account within the first 30 days anytime and you will be refunded.
Wrapping it up:
Before writing this post, we have spent a good amount of time to research. We have done it so that we can provide you with a helpful review. Thus we have just shared all the necessary information about some of the best web hosting providers when it comes to windows web hosting.
Now that you know the details about the top 5 windows web hosting providers, you can choose the best one for you depending on your requirements. We hope that we have helped you to find the perfect match for you with this post.