Editor Rating

Rated 3.5 stars

Very Good
---
Reviewed by:

Published on:

Last modified:
---
DISCLOSURE: This post may contain affiliate links, meaning when you click the links and make a purchase, we receive a commission.
Our Top Ranked #1 Web Host

Ideal for WordPress, Joomla, Drupal and eCommerce
What is Byet Hosting?
Byet Internet Services is owned by the parent company iFastNet. Established in 2005, Byet Internet Services aims squarely at the budget segment of hosting services and offers plans like shared hosting and basic cloud hosting plans.
The company even has a free hosting tier where users pay nothing to host their website. The company is located in Ohio and is one of the biggest web hosting service providers that offer a free hosting tier. The company also offers a diverse range of domain related services. To find out how Byet Internet Services fares in the real world, read on for the full review.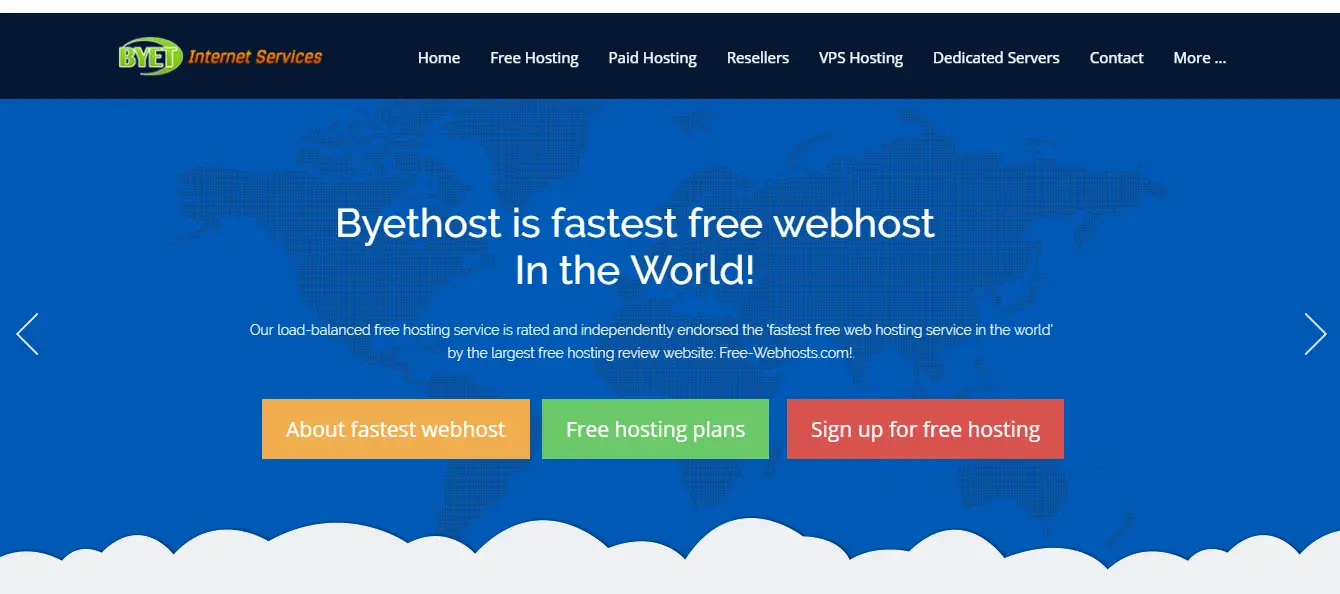 Byethost Reviews on Hosting Plans and Services
Byethost Reviews on Free Hosting
Typically free hosting is reserved as a last-ditch option of getting your website online at no additional cost. However, since you are not paying for the hosting, the hosting service provider displays ads on your site. This leads to a subpar hosting experience and is something you should definitely keep in mind.
These are only introductory services and if you are trying to build anything serious out of your web venture you are going to have to upgrade. However, the free hosting tier is a relatively easy way to learn the ropes of web hosting without shelling out your hard-earned money.
For a little more on the conventional side with a more usable resource allocation go with the Premium Shared Hosting plans from Byet Internet Services. Shared hosting plans from Byet Internet Services offer the industry standard control panel interface cPanel and offer fully solid state drive based storage options. Not only are SSDs faster than traditional spinning hard drives, they are also much more reliable than the latter since there are no moving parts in SSD.
Using SSDs throughout the hosting platform ensures the removal of any performance bottlenecks and enables that the platform is always enjoying peak performance.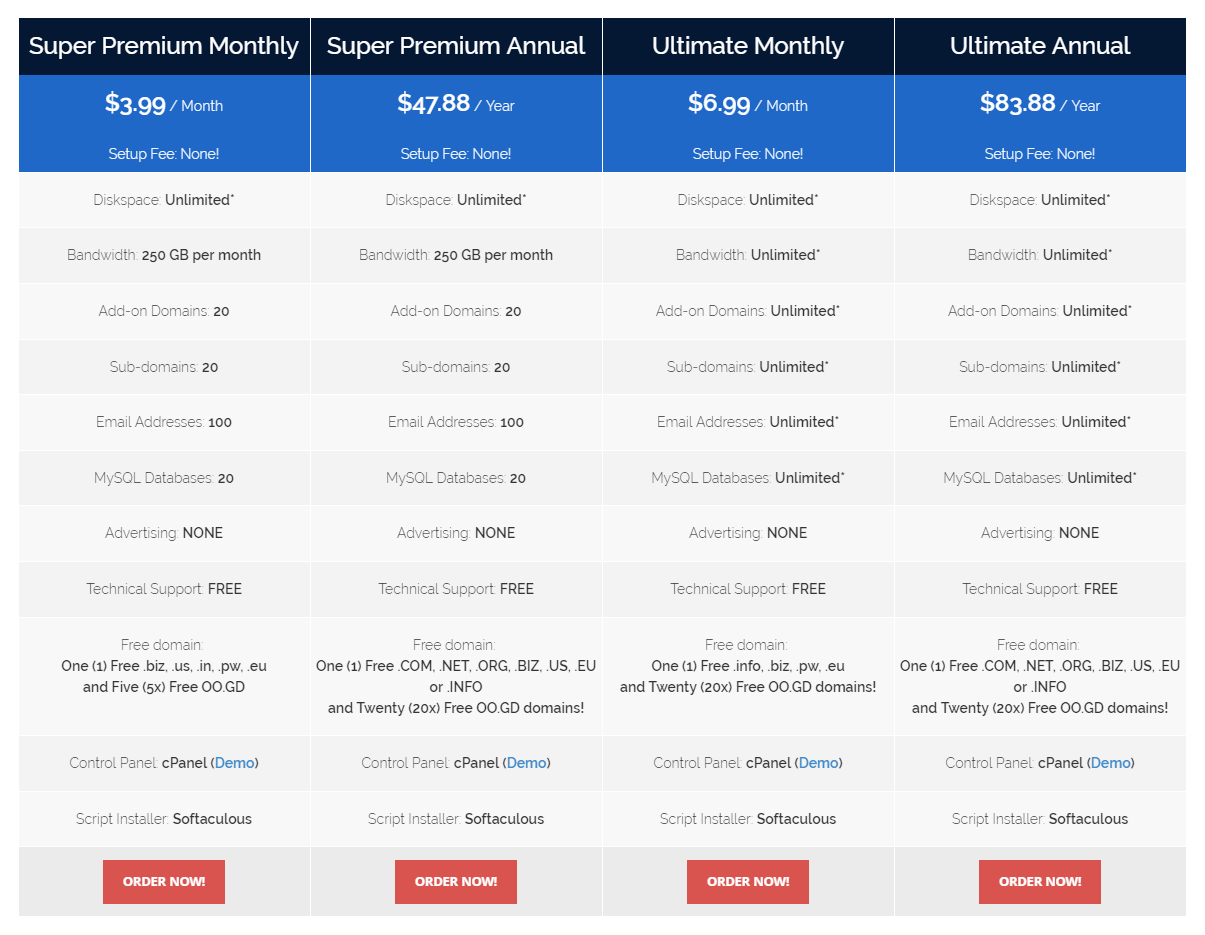 One caveat to keep in mind here that unlimited resources are just a marketing term; unlimited resources are not really offered and there is a physical cap on the resource that you can consume.
After this cap has been exceeded, your services will be throttled significantly, impacting usability. Keep this in mind before committing to any hosting plan that even remotely uses the word "unlimited" anywhere in its promotional materials.
Byethost Reviews on Business Hosting
The company also offers Business Grade Shared Hosting plans for a little more money that offers a much more usable shared hosting platform.
All Business shared hosting plans come with a free domain name and the industry standard cPanel control panel interface. These plans are run on less crowded servers, leading to a better experience and much-improved site performance, especially during peak load scenarios.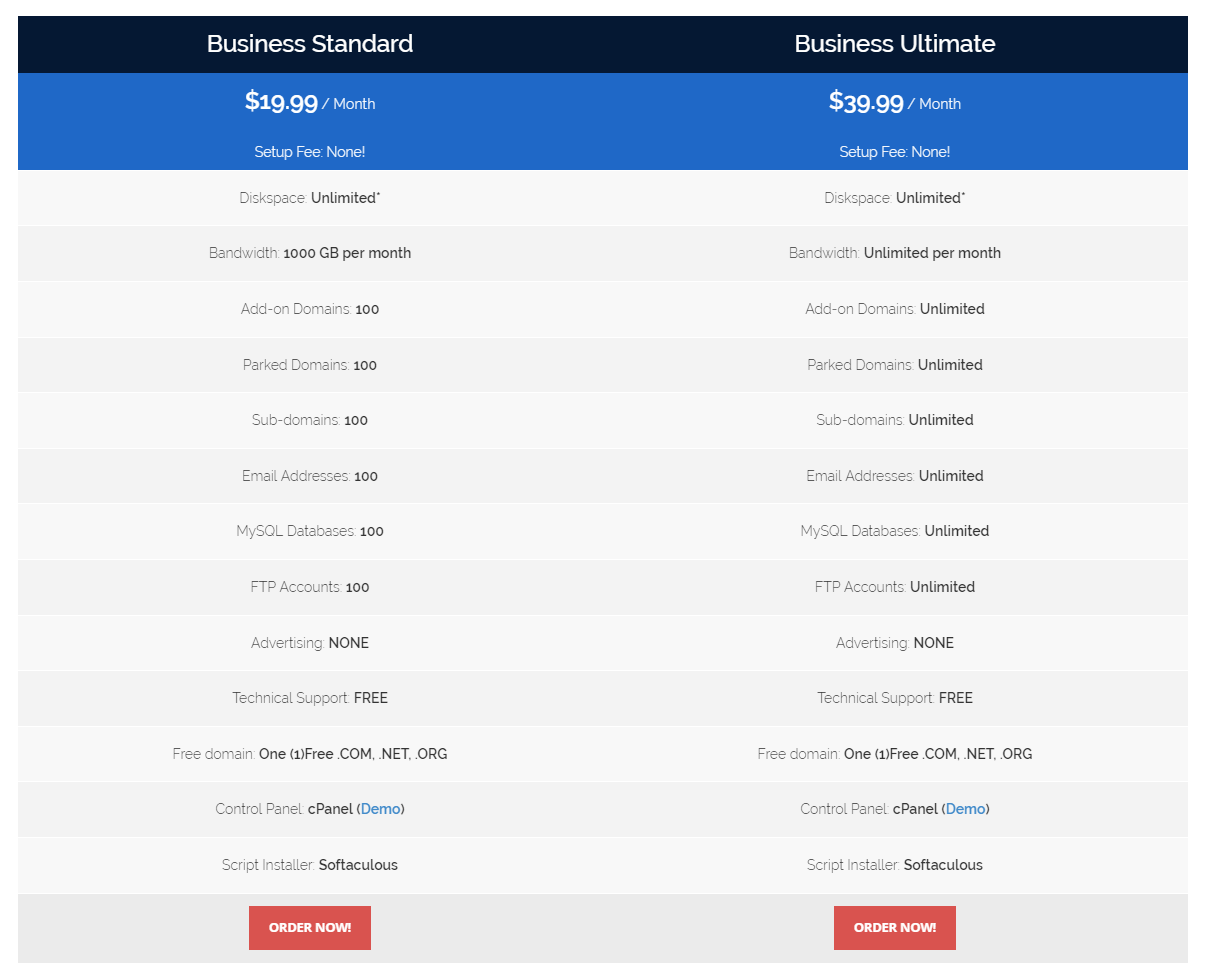 Byethost Reviews on VPS Hosting
If you are looking for a hosting plan with real professional chops, go for the VPS hosting plans from Byet Internet Services. Powered by the OpenVZ virtualisation platform, the Byet Internet Services cloud hosting platform guarantees fast and accurate resource isolation and data containerisation.
All VPS hosting plans come with 1 included IP address and choice of Linux based operating systems. The control interface is provided by HyperVM. VPS hosting options are perfect for the best combination of performance and scalability. You can change your resource allocation at the touch of a button; need more storage? Click "Upgrade" and you are done. Performance is significantly improved over shared hosting.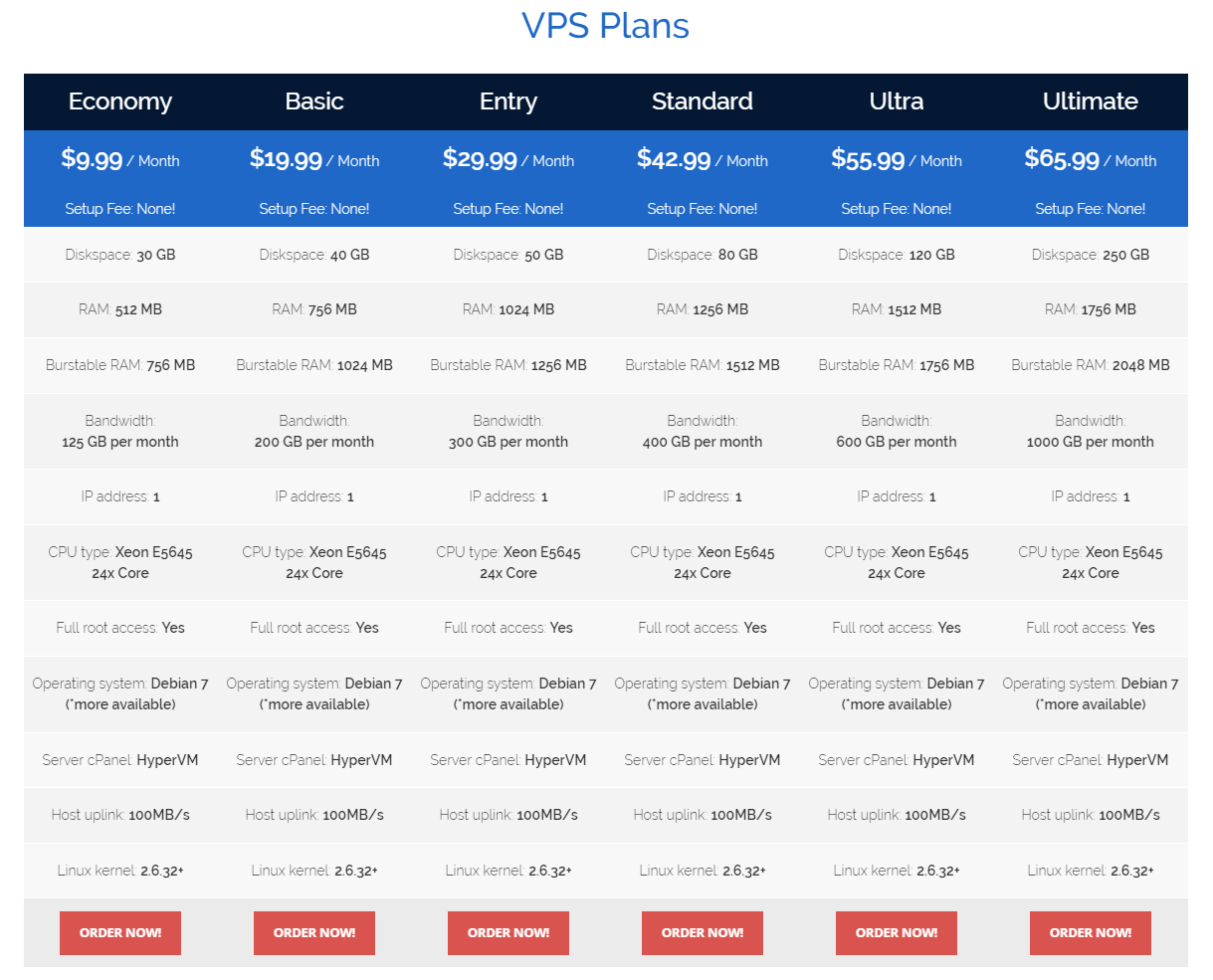 Byethost Reviews on Dedicated Hosting
For the ultimate in hosting performance, dedicated servers are definitely the way to go. Dedicated servers are the oldest and most conventional form of web hosting and still offer the best performance and security of any hosting platform. Your server is maintained exclusively for your use.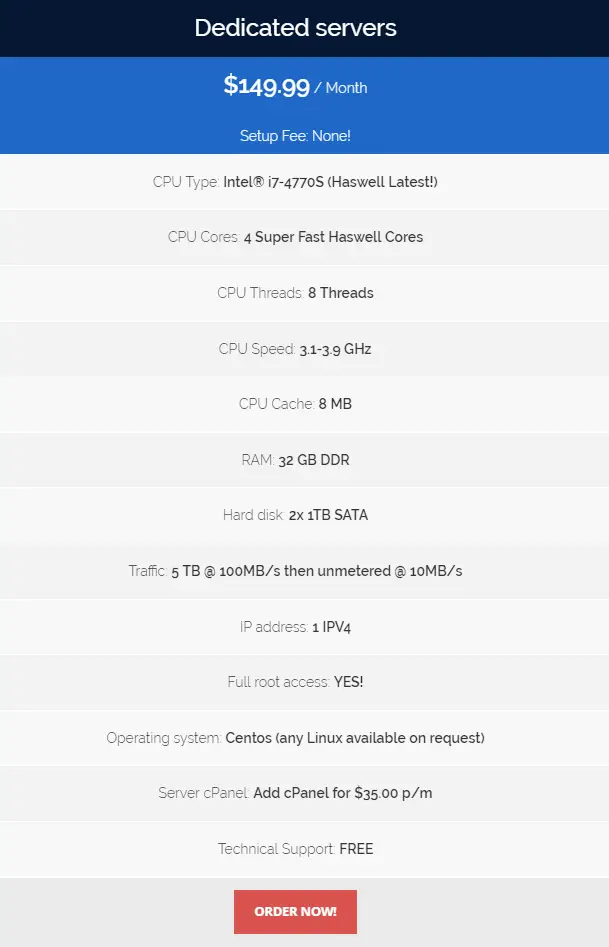 Byethost Reviews on WordPress Hosting

Byet Internet Services is a budget-oriented hosting service provider. However, it still does not offer dedicated WordPress hosting plans. WordPress is one of the most popular content management platforms in use these days and is definitely supported by Byet Internet Services. However, you will need to go with installing WordPress on traditional platforms to use it.
Byethost Reviews on Support and Customer Service
Consider that Byet Internet Services is a budget hosting company; their customer service is actually pretty decent for the money. Wait times are reasonable and the service staff is courteous and professional. Technical support is also fairly proficient, stumbling only on the most arcane of queries.
Byethost Reviews on Uptime Performance and Server Status
Server uptime is maintained at satisfactory levels throughout the year. It is not anything to write home about and more premium hosting service providers handily beat Byet Internet Services in reliability. However, for the prices, you may the services that company provides are perfectly fair and reasonable.
Good and Bad of Byethost
Good
Affordable hosting solutions with additional free hosting
Good server performance
Decent customer service
Value for money hosting plans
Good server reliability
Bad
No dedicated WordPress hosting plans
Premium offerings are not competitive with the rest of the market
Summary of Byethost
Byet Internet Services offers hosting services that will fully satisfy the lower mid-range category of users. Keep your expectations reasonable and Byet Internet Services will not disappoint. Keep in mind that these services are designed to a price and if you need greater resources, you will need to pay up for it.
Compare Byet With Our Top Ranked Web Hosts!
SiteGround vs HostGator vs Byethost

SiteGround

HostGator

Byethost
Rating

Rated 4.5 stars

Rated 4.5 stars

Rated 3.5 stars

Price

$3.95/month

$3.95/month

Free

Criteria