Editor Rating

Rated 4 stars

Excellent
---
Reviewed by:

Published on:

Last modified:
---
Our Top Ranked #1 Web Host

Note: This website ReviewPlan.com is hosted on SiteGround
Latest Uptime Stats (Real Records):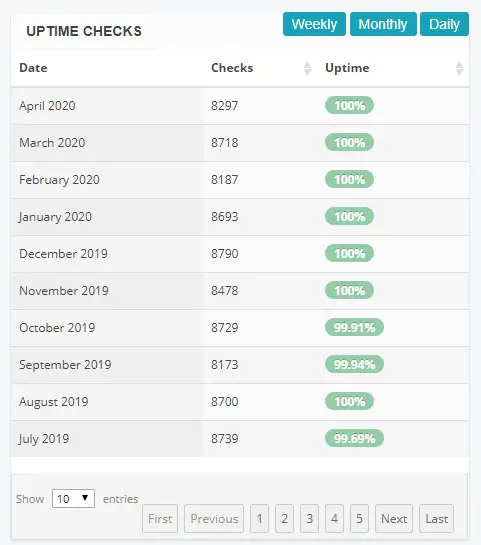 Server Response Speed Test Scored A+: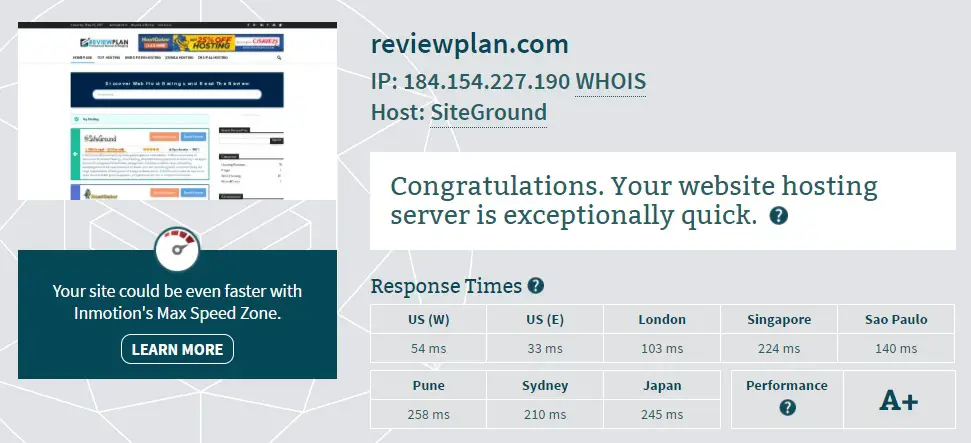 Canada Based Hosting for Canadians
If you are looking for enterprise hosting services in Canada, you could certainly consider to go with CanSpace. CanSpace has been providing hosting services to enterprise grade customers since 1998 in the form of CanSpace Solutions, making it a veritable web hosting veteran.
The present company CanSpace.ca was separated from the parent group in 2007 to provide a narrower focus on businesses and government clients based in Canada.
This allowed the company to offer better localization as well as develop unique hosting solutions that were unique to customers based in Canada. At the same time, without unduly hurting its prospects with international customers.
CanSpace has continued to operate ever since its inception; by providing tailor made solutions to every enterprise client from the smallest of proprietorships to multinational corporate entities, CanSpace ensures continued goodwill and patronage of its wide client base.
Although we are sure you have made up your mind by now, read the full review for more in depth information about CanSpace and its hosting plans.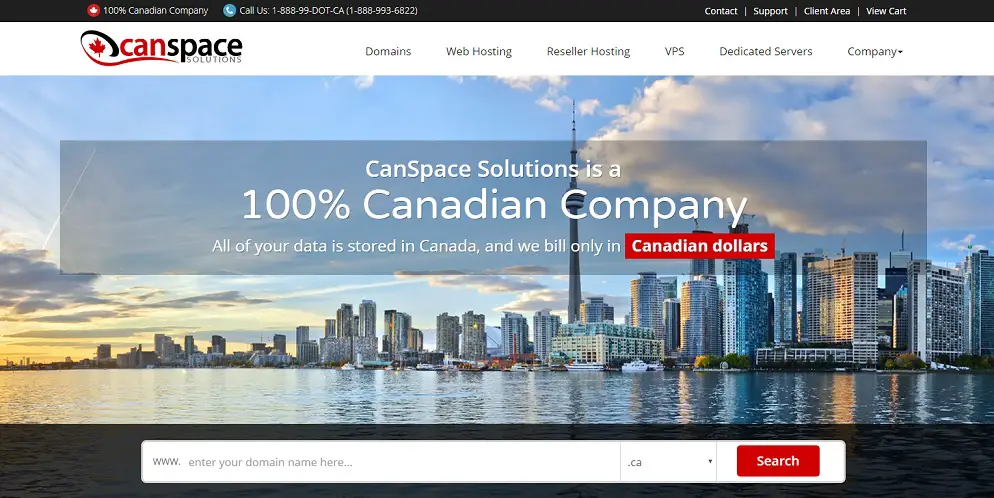 CanSpace Reviews on Hosting Plans and Services
Strangely enough for an enterprise focused hosting service provider, CanSpace includes shared hosting plans in its offer portfolio.
| | | | |
| --- | --- | --- | --- |
| Hosting Plan | Small/Personal | Medium/Business | Heavy/Enterprise |
| Storage Space | 5 GB | 50 GB | 200 GB |
| Bandwidth | 15 GB | Unlimited | Unlimited |
| Domain | 5 | Unlimited | Unlimited |
| MySQL Databases | 5 | Unlimited | Unlimited |
| Mailboxes | 10 | Unlimited | Unlimited |
| Monthly Price | CAD 4.99 | CAD 9.99 | CAD 22.99 |
If you pay for a plan a year in advance, the company waives off the domain registration fees for your first year. This shows that the company is targeting small businesses and owners who might maintain a company blog or a light newsletter for promotional purposes but does not engage in resource heavy use such as e-commerce or file hosting.
Shared hosting plans are enhanced by CDN services from CloudFlare, making it a great addition to sites that are geographically removed from their users. An online site builder tool ensures that you can design your own professional looking website with just a few clicks and zero knowledge of design or web development coding.
The CloudLinux platform also guarantees perfect resource allocation and prevents overselling of resources, ensuring a great experience for every client on CanSpace. The company also offers a 99.9% uptime guarantee on their shared hosting plans. Expect good performance and reliability from CanSpace, the market leader in enterprise grade hosting services.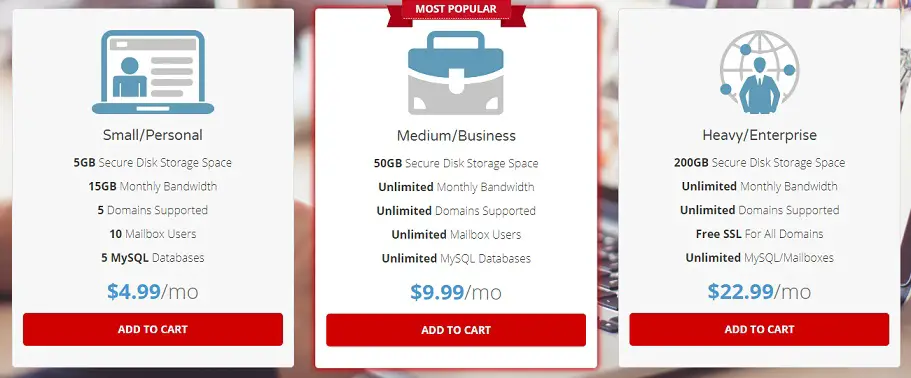 CanSpace Reviews on Reseller Hosting
CanSpace also features reseller plans targeted towards web development studios and other professional service providers who bundle web hosting with their respective service portfolio.
Teaming up with CanSpace allows you to sidestep all the establishment and myriad other costs associated with running networking hardware; in effect, CanSpace is a great provider of IaaS or Infrastructure as a Service based solutions to resellers.
Reseller hosting plans are all powered by the industry standard cPanel control panel interface software that allows unparalleled flexibility while retaining user friendliness and accessibility.
Pricing Table for Reseller Hosting Plan
| | | | |
| --- | --- | --- | --- |
| Hosting Plan | Bronze Reseller | Gold Reseller | Titanium Reseller |
| Storage Space | 85 GB | 130 GB | 200 GB |
| Bandwidth | 1000 GB | Unlimited | Unlimited |
| Account Supported | Unlimited | Unlimited | Unlimited |
| Monthly Price | CAD 19.99 | CAD 29.99 | CAD 49.99 |
Plans start at CAD 19.99 per month and come with 85 GB of storage space, 1000 GB of transfer bandwidth, full access to WebHostManager, and support for an unlimited number of user accounts.
The most expensive plan clocks in at CAD 49.99 per month and comes with 200GB of storage space, unlimited transfer bandwidth as well as a dedicated customer service executive.
All hosting services sold under the reseller hosting plans are while label, you can bundle these services without having to mention CanSpace at all.
All CanSpace hosting plans come with a 30-day money back guarantee, no questions asked. If you are in any way unsatisfied with the services you are provided with, and a full refund is initiated almost immediately.
Additionally, another USP of CanSpace is that their hosting plans are ready and activated from the get go and not like with other hosting providers who often wait till the payment goes through or some other third party influence.
CanSpace Reviews on WordPress Hosting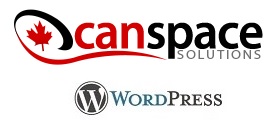 CanSpace operates a custom developed automatic installation workflow that allows popular CMS platforms like WordPress and Joomla to be installed with a single click.
Extensive support for WordPress CMS allows CanSpace to target a wide range of websites and use cases. With some of the biggest web ventures utilizing WordPress in one way or other, it is definitely a no brainer that the company offers robust and dedicated WordPress hosting plans.
Their platform also supports competing CMS platforms like Joomla, Drupal, phpBB, and Mambo in addition to custom solutions like osCommerce, OpenCart, and Magento.
If you want to develop a WordPress based website or are looking to transfer your existing one to CanSpace servers, you can rest assured that you venture will work perfectly at its new home.
CanSpace Reviews on Customer Support
The company holds high esteem in the eyes of the customer because of their extremely low rate of call rejection at the customer service domain.
With each queries receiving first rate answers within 10 short minutes, customer service satisfaction is one of the highest in the domain of web hosting service providers.
You can contact customer service for help over the email, IM, or an online ticketing system installed in the client portal that you can use to notify CanSpace system administrators.
CanSpace Reviews on Uptime Performance and Server Status
CanSpace hosts servers located within the sovereign territory of Canada and enjoy protection from unauthorized access and attacks under the law of the land.
Additionally, the company operates top notch hardware in its data centers across three cities in Canada. All technicians employed are highly proficient in all aspects of technicality and the n+1 tier data center with built in redundancies ensures that service uptime remains above the 99% threshold in all domains and across price points.
Service interruption, speed drops, and server down time are not things that are tolerated in CanSpace.
Good and Bad of CanSpace
Good
Enterprise grade hosting at budget prices
Affordable shared hosting plans
Great performance and robust resource allocation and isolation
Supreme reliability
Good customer service
Bad
Might not be a great option for hosting outside the Canada
Summary of CanSpace
CanSpace call itself an enterprise hosting company; its offerings are flexible for many users. It is also an budget hosting service provider that does not promise much and delivers on all counts. If your needs are high and your budget is low, CanSpace is a great choice for you.
Compare CanSpace With Our Top Ranked Web Hosts!
SiteGround vs HostGator vs CanSpace

SiteGround

HostGator

CanSpace
Rating

Rated 5 stars

Rated 4.5 stars

Rated 4 stars

Price

$3.95/month

$3.95/month

C$4.99/month

Criteria