Editor Rating

Rated 4 stars

Excellent
---
Reviewed by:

Published on:

Last modified:
---
Our Top Ranked #1 Web Host

Note: This website ReviewPlan.com is hosted on SiteGround
Latest Uptime Stats (Real Records):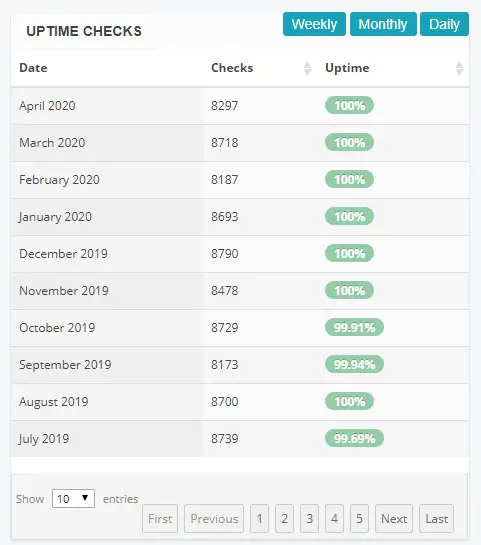 Server Response Speed Test Scored A+: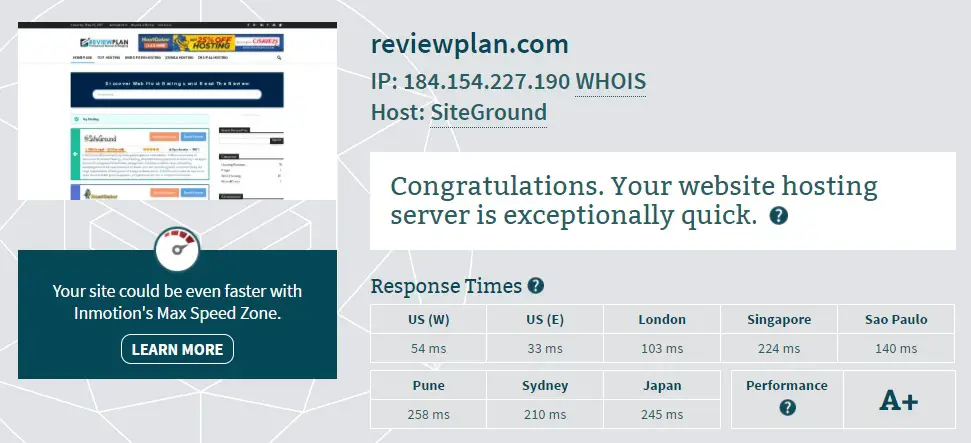 What is Contabo Hosting?
Contabo is a Germany based web hosting services provider. The company started out small in 2003 as a two-man team, offering dedicated servers and cheap hosting packages.
Contabo managed to stay competitive by focusing on quality of service, hosting performance, and in-house one on one customer service.
What started out as a single server in a rented data center has now grown to include two whole data centers with a current operational strength of more than 5000 servers.
Contabo operates data centers in Munich and Nuremberg, with the potential of growing their server strength to more than 15000, plenty to meet all demands for the foreseeable future.
So how has it fared in the face of breakneck growth?
Read the review and find out.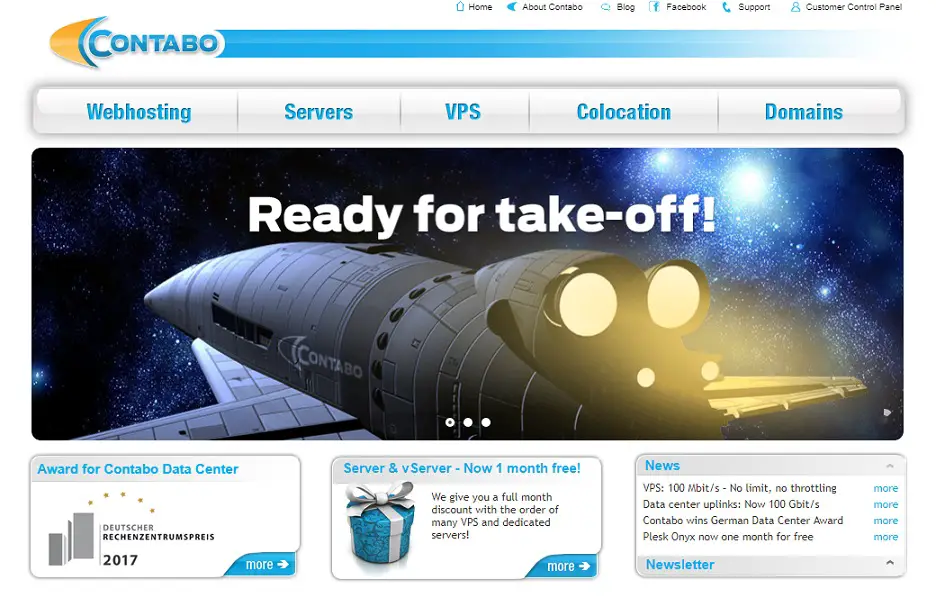 Contabo Reviews on Hosting Plans and Services
Contabo offers inexpensive shared hosting packages for hosting needs that are not in the domain of high resource utilization. The company's shared hosting platform supports phpMyAdmin, popular CMS applications as well as e-commerce platforms.
The cheapest plan Webspace M costs EUR 2.99 per month and comes with 50 GB of storage space, support for up to 20 MySQL databases, unlimited transfer bandwidth, and comprehensive protection against server intrusions and cyber attacks like DDoS attacks.
The priciest plan, Webspace XXL costs EUR 9.99 per month, boosting the storage limit to 500 GB, and support for an unlimited number of MySQL databases. A CGI support is also available in this plan.
All Contabo shared hosting plans come with an included SSL certificate for secure web traffic transfer. SSL security is usually available as a paid add on with many competing hosting service providers, so it is refreshing to see a company include it by default.
Contabo Reviews on VPS Hosting Plan
Contabo also offers VPS hosting plans in two flavors: a pure SSD tier and a hard drive tier with SSD cache for improved I/O performance.
The former plan starts at EUR 8.99 per month for four CPU cores, 12 GB of guaranteed RAM, 300 GB of storage space, and unlimited traffic over a 100 Mbps port and goes all the way up to EUR 26.99 per month for ten CPU cores, 50 GB of guaranteed RAM, 1200 GB of storage space, and unlimited traffic over a 1 Gbps port.
The latter plan starts at EUR 6.99 per month for 2 CPU cores, 6 GB of guaranteed RAM, 500 GB of storage space, and unlimited traffic over a 100 Mbps port and goes up to a EUR 19.99 per month plan with six CPU cores, 30 GB of guaranteed RAM, 2000 GB of storage space, and unlimited traffic over a 1 Gbps port.
All VPS plans come with a choice of either Linux or Windows Server operating systems, included DDoS protection services, and a data uplink bandwidth of 80 Gbps.
VPS plans are perfect for users who desire improved performance over shared hosting plans but are not yet ready for the expense of a dedicated server plan.
VPS or cloud hosting comes with significantly boosted performance while retaining flexibility over resource allocations, allowing you to scale up depending on server load and site traffic.
Contabo Reviews on Dedicated Hosting Plan
If your business or web venture requires the very best in performance, reliability, and data security, Contabo has you covered with its dedicated server plans.
The plans start at EUR 49.99 per month for a quad core Intel Core i7 processor, 12 GB of RAM, 2000 GB of hard drive storage in RAID, and unlimited transfer bandwidth over a 100 Mbps port.
It goes all the way up to a EUR 109.99 per month plan for dual 10 core Intel Xeon E5 processors, 256 GB of REG ECC server grade RAM, configurable storage in both SSDs as well as HDDs, and unlimited transfer bandwidth over a 1 Gbps port.
All dedicated servers support both Linux as well as Windows operating systems and operate over a 1 Gbps uplink. Dedicated servers are targeted mostly towards business and corporate users who need top notch performance and reliability at all times.
Dedicated servers are also miles ahead in customizability, meaning you can configure your plan to your exact requirements, thereby minimising costs overheads.

In addition to hosting, Contabo also provides a vast array of colocation and domain management services.
Contabo Reviews on WordPress Hosting
Contabo supports 1 click installation of all web applications, including CMS platforms like WordPress, Joomla, Drupal, or Magento.
However, unlike many budget oriented hosting service providers, Contabo does not offer dedicated WordPress plans.
Part of this is by design: Contabo caters to all kinds of clients, from individual users to large companies. As a result, it must maintain its image as one of a professional hosting service provider and offer plans with names like "WordPress hosting" definitely puts a dent in those efforts. However, you can rest assured that the shared hosting platform from Contabo fully supports WordPress and all websites designed on the platform.
Contabo Reviews on Support and Customer Service
Contabo has repeatedly won top honors for customer service ever since its inception. Its customer service is impeccable, with expert technical support equally responsible for this feat.
All support staff is extremely competent and help you resolve any issues expeditiously. Customer service and technical support can be reached by email, IM, or telephone 24 hours a day, 365 days a year with no exceptions.
Contabo Reviews on Uptime Performance and Server Status
Server uptime status is also another domain in which Contabo handily beats its competitors. The company has maintained an envious record of delivering superior service round the year with almost no down time or speed reductions.
Good and Bad of Contabo
Good
Great budget hosting plans
VPS hosting and dedicated servers well thought out
Exemplary customer service
Reliable and high-performance hosting
Robust server uptime record
Bad
Software add on features not explicitly specified
Setup fees applicable for all plans that are not shared hosting
Summary of Contabo
Contabo pulls off the impossible and manages to deliver impressive performance across a wide spectrum of needs and budget restrictions. The company definitely delivers on its promises by offering great hosting services at all price points.
Compare Contabo With Our Top Ranked Web Hosts!
SiteGround vs HostGator vs Contabo

SiteGround

HostGator

Contabo
Rating

Rated 5 stars

Rated 4.5 stars

Rated 4 stars

Price

$3.95/month

$3.95/month

€2.99/month

Criteria