Editor Rating

Rated 4 stars

Excellent
---
Reviewed by:

Published on:

Last modified:
---
Our Top Ranked #1 Web Host

Note: This website ReviewPlan.com is hosted on SiteGround
Latest Uptime Stats (Real Records):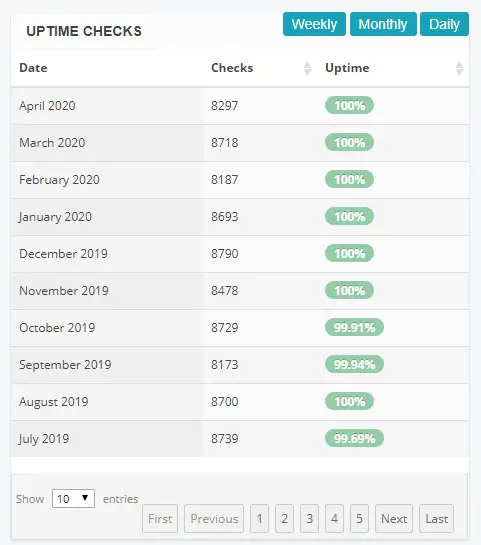 Server Response Speed Test Scored A+: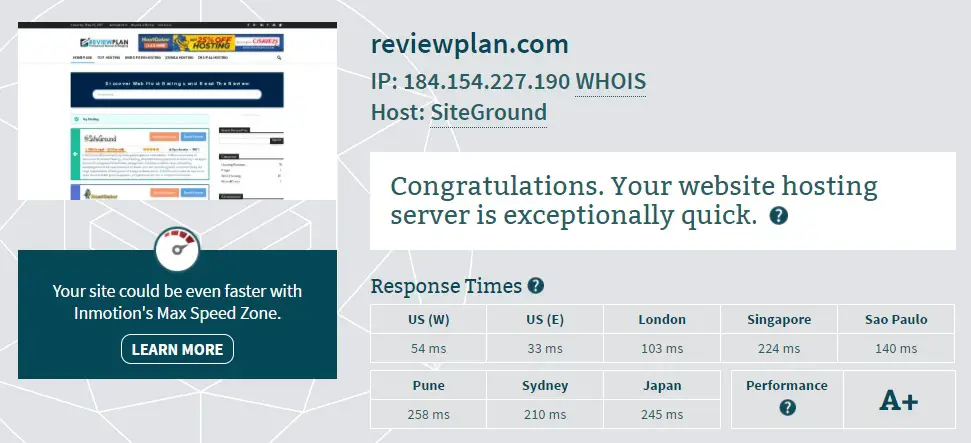 What is Datagram Hosting?
Datagram is a high-end enterprise-grade networking and IT services provider. Owned by web hosting behemoth SingleHop, Datagram is one of the biggest and most highly regarded networking solutions providers in the business. It offers colocation services across 5 data centres in two continents as well as dedicated fully managed hosting solutions for high resource requirement use cases.
With industry-leading infrastructure and performance metrics, Datagram does not come cheap. Its services are exclusively for enterprise and corporate customers who are willing to pay top dollar for the very best services and performance where even an additional millisecond in latency counts.
With such high expectations though, even the best is bound to get nervous. So does Datagram manage to land on its feet? Read the review to find out.
Datagram Reviews on Hosting Plans and Services
Datagram provides high performance fully manageable plans for its demanding customers. Its industry-leading "TechPlus" Management Service is built as a custom designed layer over all other Datagram services. This allows the company to completely tailor every aspect of their services to the user's exact requirements on a case by case basis.
Along with extremely skilled engineers who work round the clock to ensure that services are delivered with complete reliability and no interruptions under any circumstances. This allows the company to deliver in all environments and workloads with complete flexibility without sacrificing scalability.
Datagram Reviews on Dedicated Hosting Plan
Datagram offers dedicated hosting solutions for any business requirement. Whether you need one single server or an entire server farm, Datagram can provide you with tailor-made solutions that are just perfect for your needs. Continuously monitored and managed to ensure that your hardware keeps on operating at peak performance, managed dedicated server plans from Datagram are definitely the most highly regarded in the industry.
And of course, every aspect of the service is backed up by a service level agreement which compensates you for any downtime, not that you ever need to worry about that. You can also choose from a host of additional services such as a multi-site environment, hardware level load balancing and support infrastructure, and full 360-degree support for the operating system of your choice.
Throw in custom managed DNS infrastructure, virtual private networks, data redundancies, automated backup and recovery procedures to ensure data integrity and protection, and robust firewall and malware protection and you begin to understand the scope of services you get from Datagram.
This is undoubtedly one of the most feature packed and comprehensive plans you can get. Even the network infrastructure is built with built-in redundancies and is completely scalable so that you can handle large fluctuations in server load without experiencing loss of connectivity or server outages.
Datagram Reviews on Cloud Hosting Plan
Also available are Managed cloud services. This provides you with the flexibility and instant scalability of a virtual server hosting environment with the reliability and performance of a dedicated hardware-based environment.
Datagram uses the VMWare vCloud Suite of applications to deliver enterprise-grade services with supreme reliability and unparalleled performance. All cloud systems are powered by VMWare's industry-leading hypervisor technology which guarantees precise and instant resource allocation at the hardware level.
A service level agreement is also in place for your peace of mind and as a token of the confidence Datagram has in its services and the robust infrastructure it is built on.

Unfortunately, though, this supreme flexibility comes at a price. Because all Datagram solutions are tailor-made to the specific application it is designed for, any reliable pricing information cannot be provided. There are no standard rates because Datagram is not in the business of providing standardized off the shelf services.
If you are interested in the services the company provides, you will need to get in touch with their sales team. This personalised and involved level of service is typically what draws prospective customers in and builds lasting business relationships. However, if you find that the prices are outside your budget, it can lead to a fair bit of awkwardness.
But business is business and it is totally worth any unease you may (or may not) feel in admitting that the prices are outside your budget. For services that are the best in the business, a fair price is definitely in order. And typically, Datagram prices are quite fair, if customer testimonials are to be believed.
The higher upfront cost ultimately weighs out when you consider the level of services, reliability, and peace of mind you get with Datagram that is just not there with other web hosting service providers.
Datagram Reviews on WordPress Hosting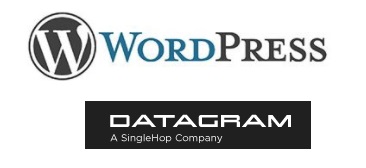 Built-in CMS support is something you are not going to get with any hosting service provider in this range and budget. Preconfigured WordPress plans are typically the domain of budget hosts and Datagram is anything but a budget host.
Their servers are compatible with WordPress, but its services are for advanced users who know what they are doing. And let's be honest here: if you can afford Datagram hosting services, you can afford a web developer to build your WordPress website for you. So if you are looking for dedicated WordPress hosting plans with easy installation, you had better look elsewhere.
Datagram Reviews on Support and Customer Service
Datagram scores major points with its award-winning customer service. Its round the clock management service is already a built-in form of customer service and comes highly regarded. Even so, its traditional technical support is also extremely good. Help is available 24×7 without any exceptions.
Datagram Reviews on Uptime Performance and Server Status
Datagram boasts of the highest server uptime status and least down times or speed decreases in the hosting business, thanks to its robust hardware and network infrastructure as well as the presence of multiple layers of redundancies.
Good and Bad of Datagram
Good
High-performance plans for enterprise-grade users
Powerful colocation services
Comprehensive plans and services designed to cover every need
Incredible customer service and management services
Extremely high reliability
Bad
Expensive
Not beginner friendly
Summary of Datagram
If you are looking for the very best in hosting services, look no further than Datagram. Yes, it is expensive but the service is worth every penny. We promise you won't regret going with Datagram if you choose to make the jump.
Compare Datagram With Our Top Ranked Web Hosts!
SiteGround vs HostGator vs Datagram


SiteGround

HostGator

Datagram
Rating

Rated 5 stars

Rated 4.5 stars

Rated 4 stars

Price

$3.95/month

$3.95/month

Price Varies

Criteria