DISCLOSURE: This post may contain affiliate links, meaning when you click the links and make a purchase, we receive a commission.
You might have finally decided to take your business to the next level and create a website on the world wide web.
Subsequently, you might have looked into the different hosting providers, accessing their costs and functionality, but amidst all the front-end buzz, what you might have missed to look out for is the right control panel to manage, monitor and scale your website.
If you want to learn more about what control panels are and which one out of the two (DirectAdmin and CPanel) is the right fit for your business, then look no further. Follow along as we delve into the differences between CPanel and DirectAdmin and round up the article with a prompt verdict on which is the best.
What Are DirectAdmin and CPanel
Both DirectAdmin and CPanel are control panel front ends. In the web hosting space, control panels are the graphical user interfaces for managing everything related to a website: everything from email integration to managing databases and permission controls is handled through a control panel.
Web Hosting Control Panel
A web hosting control panel is a Graphical User Interface (GUI) that provides a centralized management platform for a web server. It allows web hosting providers to manage various aspects of a web server and provides an easy-to-use interface for customers to manage their websites and hosting accounts.
DirectAdmin vs CPanel: Side-By-Side Comparison
While both services enable you to achieve the same goal by allowing you to manage your website's technical information, they do so in slightly different manners. Read below to figure out exactly what's different between these two ever-popular web hosting control panels.
Usability
CPanel is relatively easier to use. It provides almost all of the functionality and commands within the user interface itself, making it more approachable for beginner users or those not well-versed with the command line.
DirectAdmin, on the other hand, is a more advanced tool. While you can interact with a lot of functionality through its minimalistic front end, for any complicated task, you will have to get your hands dirty with the command line. Due to this reason, it is not recommended for novices in the web hosting world.
Features
CPanel is a UNIX-based control panel and offers support for almost all popular web hosting server operating systems. It comes jampacked with additional functionality built right into the user interface. For any other case a user might need to use it for, adding plugins and modules is a simple plug-and-play matter.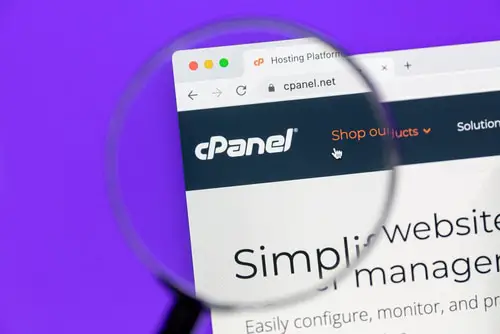 DirectAdmin, on the other hand, is a web-based control panel. It also supports almost all the popular server operating systems. However, where it differs from CPanel with regards to functionality is that it was released after CPanel and the developers behind it wanted to make a more clean, minimal, and streamlined control panel.
Thus DirectAdmin provides users with all the essential functionality and abstracts the more advanced use cases back into the command line of the shell. Adding additional functionality and modules in DirectAdmin will cost a pretty penny (while free to do so in CPanel).
Cost
With that said, all those nice add-ons and services that come with CPanel do so at a cost. While both control panels are paid licenses, CPanel costs a lot more than DirectAdmin. Just to give you an idea of the price difference, CPanel's cheapest individual plan ($16) costs eight times more than DirectAdmin equivalent offer ($2).
Support
Just like it is with popular programming languages or any other popular thing on the internet, sometimes the greatest resource is the vibrant community surrounding it. Due to its huge traction and popularity, CPanel has a vast community of developers and users.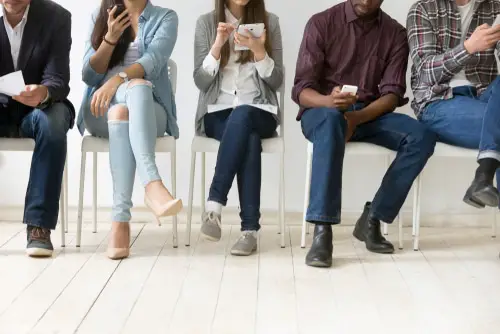 If you have any questions, there is a higher chance that someone has already explained and solved them for you beforehand. That's not to say that DirectAdmin has no community support. Although due to its smaller size, you might not get prompt and comprehensive solutions from it, at least promptly enough.
Apart from community support, DirectAdmin also lags behind in official support as well. However, you could excuse that owing to the fact that they charge much less for their plans and it is aimed at a slightly experienced audience.
Verdict
With control panel technicality and differences between the two popular ones, CPanel and DirectAdmin, set aside, we can move on to figuring out which one is more appropriate for your next web hosting project. If you are versed in web hosting software and programming fundamentals, then you can save some money and go with DirectAdmin.
While not all features are baked into the graphical user interface, everything that CPanel does can be achieved in DirectAdmin using the shell command line. On the flip side, if you are new to the web hosting and Linux world and want to get started right away, CPanel is the obvious choice.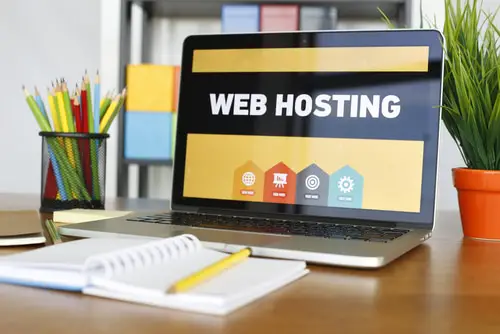 With a simple-to-use interface and a large active community, you'll get all the help you will ever need along your web development journey. For a more comprehensive breakdown, see the following table.
|   | DirectAdmin | CPanel |
| --- | --- | --- |
| Usability | A bit more difficult to use: you might have to resort to using the shell command line from time to time. | Easier to use: everything is accessible through the graphical user interface. |
| Features | Streamlined and focused approach to feature set. Additional functionality is expensive and time-consuming to add. | Comes preloaded with tons of features and the ability to add more in the form of plugins and modules. |
| Cost | Very cheap when compared to CPanel. One might end up saving more than 60-70% when picking DirectAdmin over CPanel. | Relatively expensive. For small businesses or private use costs almost ten times more. |
| Support | Good customer support but held back by a small and dormant community. | Backed by a vibrant and active community combined with excellent official customer and tech support. |
Final Thoughts
After reading through this detailed article, you should be well versed in the differences between these two control panels and in figuring out which one is the right fit for your next personal or business venture website.
For more comprehensive and detailed articles and guides such as this, explore our website catalog, and you will be sure to find something pertinent.