Editor Rating

Rated 4 stars

Excellent
---
Reviewed by:

Published on:

Last modified:
---
DISCLOSURE: This post may contain affiliate links, meaning when you click the links and make a purchase, we receive a commission.
Our Top Ranked #1 Web Host

Ideal for WordPress, Joomla, Drupal and eCommerce
What is Domain.com Hosting?
If you are looking to create a business website or a personal blog, you will need a hosting company like Domain.com to host the website on the internet and present it to your audience. Domain.com web hosting is one of the most popular hosting companies in the market.
However, if you ask their customers, a majority of them have a mixed review about this hosting company. While some of them agree that Domain.com web hosting services are the best, others disagree. If these mixed Domain.com reviews are making it difficult for you to decide, this Domain.com hosting review will help you to make up your mind.
Introduction of Domain.com
Domain.com has been providing web solutions to numerous individuals and companies since 2000. It has become one of the most popular web hosting and domain registration companies. The company is known for its services which a large number of their customers define as high-quality, reliable and highly affordable.
Domain.com web hosting and domain registration platform are parts of a pretty large organization which owns more than 30 other hosting platforms as well. Needless to say, Domain.com web hosting has all the experience you need for your website to shine. Moreover, some of the Domain.com web hosting reviews are positive about the company.
Many customers love their services, especially the customer support they provide to their clients. The company offers a variety of services, like Email, Shared and VPS Hosting, web designing, domain registration, online marketing services, SSL certificates and more. In short, they are a one-stop-solution for all your online needs.
Details
 
Founded
2000
Server Location
Boston, USA
Services

Linux Hosting
Windows Hosting
VPS Hosting
WordPress Blog
Domain Names
Email Hosting
Web Design
WHOIS Lookup
E-commerce Web Design
E-commerce Hosting
SSL Certificates
Domain Privacy
Website Builder

Unlimited Website

Available with Both Linux and Windows Web Hosting plan (Deluxe and Ultra)

Unlimited Storage and Bandwidth

Bandwidth is Unlimited
Limited Storage

Domain Hosting
Yes
Linux Hosting
Yes
Windows Hosting
Yes
WordPress
Optimized
Joomla
Optimized
Drupal
Optimized
Magento
Yes
PHP Hosting
Optimized
e-Commerce Hosting
Optimized
Email Hosting
Yes
SSL Support

SSL Certificate Available at $39.99/Yr

Dedicated IP
No
Free Site Migration

No
Charge $150 to Migrate the Site

Free Domain
Available With Every Hosting Plan
Domain Privacy Protected
Available at $9.99/Yr Per Domain
Money Back Guarantee
30 Days
24/7 Support

Live Chat
Telephobe
Ticket Support
Email

Control Panel
vDeck Control Panel
One-Click Installation
Yes Through MOJO Marketplace
Website Builder

Free Weebly Drag & Drop Website Builder Available with Different Linux and Windows Hosting Plan
Website Builder Pro Available at $6.75/mo

Automated Backup

3 Days Database Backup
14 Days Website Backup

Content Delivery Network (CDN)
No
Security Features

WHOIS Protection
SSL Certificates
Website Security
Site Backup and Restore

Payment Methods

Visa
Discover
MasterCard
American Express
PayPal

Endurance International Group Network (EIG)
Yes
Social Profile
Domain.com Reviews on Hosting Plans and Services
Domain.com offers a wide range of hosting plans to ensure that everyone finds a plan that will suit their needs. Some of the most popular plans are their shared hosting and VPS solution.
Just like many other hosting platforms, Domain.com does not offer hosting plans that you can subscribe to on a monthly basis. All their plans are annual-based, and you are required to pay annual fees for these plans. Domain.com offers three different Linux Hosting Plans – Basic, Deluxe, and Ultra.
Needless to say, the features you get in different services vary from one another. For instance, you can host a single domain with the Basic plan, whereas, the Ultra and Deluxe Plans allow you to host unlimited domains.
The Windows Shared Hosting Plans are divided into three types just like the Linux's ones and there are substantial differences among all of them. The Windows basic plan starts at $4.75 per month.
Domain.com Reviews on VPS Hosting Plan
Domain.com also offers VPS (Virtual Private Server) services which start from $29.70 per month for annual plans. Domain.com VPS are more powerful when compared to the Shared Hosting Plans. These private servers are recommended for websites that will be getting high traffic volumes. However, Domain.com doesn't offer dedicated hosting packages.
Domain.com Reviews on Domain Service
If you are looking to register a domain, Domain.com also offers this service. Domain.com makes it highly inexpensive and easy for you to get the domain you want. The company offers all the popular TLDs (Top Level Domains) along with more than 25 ccTLDs (Country Code Top Level Domains). When you register a domain from Domain.com, you get tools like email forwarding, URL forwarding, transfer lock and DNS management.
Domain.com SSL Certificate
If you have an e-commerce store or a business website, it is very important to protect the data on your website along with the data you collect from your customers. Getting an SSL certificate will minimize the risk of leaking the data on your website. With SSL certificate, you will get the seal of trust and will also help in improving the confidence of your customers on your website.
Moreover, Google has also mentioned that having an SSL certificate has a positive effect on the rankings of your website.
Domain.com Website Builder
Not just registering a domain and getting it hosted, Domain.com also helps you in building your website with its amazing drag-and-drop website designing tool. No matter if you want to create a personal blog or an e-commerce website, creating your website will be a simple and interesting process with the website builder service of Domain.com.
Domain.com Email Service
If you are looking for unlimited email, you can pick Ultra Web Hosting pack offered by Domain.com. Otherwise, if you go for a Deluxe or Basic Plan, your emails will be limited to about 250 or 100. Even the process of setting up your email account is pretty simple that can be finished within minutes. Besides, Domain.com also offers Gmail for Work which starts at $4.17 per month.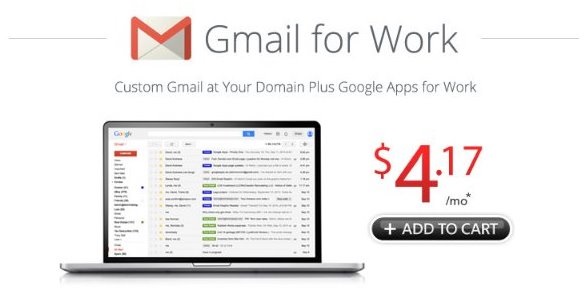 Are There Any Special Services for E-commerce Platforms?
Yes, Domain.com offers an amazing service known as EmailBrain. This is a marketing tool with the help of which you can create a list of emails, send newsletters, track the marketing results and do a lot more. With the help of the ShopSite application, you can easily create your e-commerce website by simply dragging and dropping the elements.
Moreover, there are different versions of the ShopSite Manager software. Needless to say, the better the version you pick, the better will be the features.
Domain.com Reviews on Support and Customer Service
Unlike other hosting companies, Domain.com offers 24×7 online chat and telephone supports. I tested both these options before writing this review. I first called their tech department at 10 a.m. on a weekday and a representative was already online with me in under 10 minutes. I asked the representative about the difference between WordPress Hosting and standard Web hosting. He answered that with WordPress Hosting, the platform is fully optimized for WordPress.
Next, I sent a query on their online chat interface and in about 5.97 seconds a tech fielded the call. I asked him about some questions related to services offered by Domain.com. He then answered all the questions well.
Domain.com customer service can be defined as good. The representatives are pretty friendly, take the time to understand your problem and explain the solution in an easy way. However, supports from Domain.com cannot be compared with the supports offered by other platforms like SiteGround that are very famous in providing quality customer services.
#Trial 1 Excellent Live Chat Support from Domain.com
Domain.com Company offers live chat support to their own customers and non-customers all around the world. I decided to check the customer support service of domain.com and that is why I visited their website and choose the live chat option.
I got first response from one of their support personnel in just 05.97 seconds. Savio M was the person who assisted me and answered my all queries. He talked with me in professional way and tried to solve my all queries.
On the basis of my own personal experience, I rated Savio M as "good".
Here is the complete conversation with Live Chat of Domain.com:
Mike Lee: Hi, my name is Mike Lee and I have few questions about the Domain.com hosting services.
Savio M: Welcome to chat, Mike. How can I help you today?
Mike Lee: Is Domain.com Hosting offers Dedicated IP solution?
Savio M: Unfortunately we do not offer Dedicated IP Mike.
Mike Lee: Is Domain.com Hosting provides free SSL service? How about paid SSL solutions?
Savio M: We do not provide free SSL. We will charge following towards the SSL:
Savio M: $95.99/ 3 years, $71.99/ 2 years, $39.99/ year
Mike Lee: Alright Savio. Is there any Free Site Migration Service?
Savio M: No Mike, we will charge $150 to migrate the website.
Mike Lee: How about Domain Privacy Protected Service? 
Savio M: It's a paid service. We will charge $9.99/ year towards the domain privacy.
Mike Lee: Alright. How many data centers Domain.com Hosting has? What locations are these data centers/servers located?
Savio M: We have only one data center. Our server located in Boston, USA.
Mike Lee: Is space and bandwidth unlimited on Domain.com hosting plans?
Savio M: You will get 25Gb space in shared hosting. Bandwidth is unlimited.
Mike Lee: What type of control panels being used in both Linux and Windows hosting plan?
Savio M: vDeck control panel.
Mike Lee: Alright. What platform is the Domain.com hosting using to support One-Click installation? Softaculous?
Savio M: We provide MOJO marketplace application.
Mike Lee: Any Website Builder tool offered?
Savio M: We provide many web builder tools with the hosting plan like Weebly drag and drop tool, website builder tool. These are templates website website creator tools using which you can easily create your professional website.
Mike Lee: Are these web builder tools are free or paid?
Savio M: Those are free version. You can create 6 pages of website using those tools.
Mike Lee: I have seen your company website that Website Builder Available at $6.75/mo
Mike Lee: https://domain.com/hosting/sitebuilder
Savio M: That is for websitebuilder pro version.
Mike Lee: Both Linux and Windows hosting offers free website builder?
Savio M: Yes.
Mike Lee: Is free domain included in the hosting plans?
Savio M: Yes, Mike.
Mike Lee: Does domain.com offers a Content Delivery Network (CDN)?
Savio M: No.
Mike Lee: Is Domain.com Hosting is a part of Endurance International Group (EIG)?
Savio M: Yes.
Mike Lee: What are the security features that domain.com offers?
Savio M: We always recommend to our string account and email address password.
Savio M: Is there anything else I can assist you with today?
Mike Lee: Will domain.com back up my website automatically?
Savio M: We keep 14 days website backup and 3 days database backup.
Mike Lee: Great. It is really a nice talking with you
Mike Lee: Have a good day.
Savio M: Thank you for chatting with us. Please feel free to contact us at any time. We are available 24×7.
Domain.com Reviews on Uptime and Server Status
Uptime Stats
If we talk about the Domain.com uptime, the reviews about it are somewhat mixed. I didn't find any official information or stats about the uptime of Domain.com or any other information about the location of their data center. They do mention that they offer Tier I facility with 24×7 monitoring and full redundancy.
Some Domain.com reviews on the internet have mentioned that the uptime of their hosting services is pretty poor. And there are also many people who have mentioned that their uptime is excellent.
So, as I have said before, the feedback about Domain.com status is somewhat mixed. If you ask my personal experience, I personally feel that their uptime is indeed pretty good, and even Domain.com speed was pretty impressive. If you are more focused on affordability and features but not on an uptime of 99.80%+, I'd surely recommend Domain.com.
However, they should provide more details about their uptime on their website, as it will help in increasing the confidence of their customers.
Uptime Stats – Target: 99.9%
August 2017 – 98.35%
July 2017 – 100%
June 2017 – 100%
May 2017 – 99.95%
April 2017 – 99.90%
March 2017 – 100%
February 2017 – 99.96%
January 2017 – 100%
December 2016 – 100%
November 2016 – 99.89%
Many hosting companies provide an outstanding uptime performance but don't set any target of their company's uptime stats performance. Same is the case with Domain.com. I decided to use the industry standard of 99.90% as the target to evaluate their uptime performance.
I heard that this company has a mixed reviews about their uptime performance. Hence, I gathered its uptime stats from November 2016 to August 2017. Domain.com achieved the target in 8 months out of 10 and just in 2 months they didn't achieve the standard target. Their uptime's overall rating is 99.80%, which is quite good.
Note: For latest and complete performance of Domain.com uptime stats, visitors can bookmark this page for further reference.
Server Response Speed Test
When it comes to buy the hosting for a website, then the first thing that knocks in anyone's mind is the server response speed. If the speed of a website is not fast, then definitely it will create problem for both the owner and visitors. Individuals will avoid visiting that site because of its annoying server speed.
Keeping these things in mind, I decided to test the server response speed of Domain.com. One of the websites hosted by Domain.com is used for the testing. I observed the website's speed by choosing different locations. Server response speed of Domain.com is quite good as shown in the image below. This company comes out with a good rating of A which is good for running any website.
Good and Bad of Domain.com
Good
One-stop destination for all your online needs
Offers simple website setup
Windows and Linux-based shared hosting plans
Pretty good customer service
Bad
Monthly plans are not available
Dedicated server plans are not available
Mixed reviews
Summary of Domain.com
While the Domain.com reviews on the internet are mixed, I found this hosting company to be good but not the best. While they have some big drawbacks, like there are no monthly plans, they are still good for a variety of online needs. If you are someone who is looking to create a website or registering a domain, Domain.com can provide you with numerous services.
The customer service department is pretty helpful as well, and you can easily get in touch with them if you face any issues. I would also like to mention that the plans offered by Domain.com are somewhat cheaper as compared to other hosting companies. If you ask me to define Domain.com, I would say "Average Plus".
While they do offer a variety of services at amazing rates, I cannot point at something that is only offered by them. In a way, right one they are like jack of all trades, master of none. Different features they offer are also offered by other hosting platforms and in almost all the cases, there is someone who is doing it better than Domain.com.
But if you are looking for a feature-packed and affordable hosting platform, Domain.com is the right one to choose.
Compare Domain.com With Our Top Ranked Web Hosts!
SiteGround vs HostGator vs Domain.com

SiteGround

HostGator

Domain.com
Rating

Rated 4.5 stars

Rated 4.5 stars

Rated 4 stars

Price

$3.95/month

$3.95/month

$3.75/month

Criteria