Editor Rating

Rated 4 stars

Excellent
---
Reviewed by:

Published on:

Last modified:
---
DISCLOSURE: This post may contain affiliate links, meaning when you click the links and make a purchase, we receive a commission.
Our Top Ranked #1 Web Host

Ideal for WordPress, Joomla, Drupal and eCommerce
What is Dreamhost Web Hosting?
The DreamHost hosting is one of the popular firms that provide excellent web hosting services to the website owners, bloggers and large businesses from all over the world. The company is a part of web hosting industry from the past few years. The DreamHosting provides the DreamServer for every customer no matter you're a developer, designer or blogger.
DreamHost tries to fulfill all the requirements and needs of hosting servers. There is no doubt that company has generated many users in a very small span of time due to their outstanding performances. The DreamHost reviews available on online forums are mixed and based on both positive and few negative factors.
The major services provided by the company are Managed WordPress Hosting, Dedicated Servers, Virtual Private Servers and Shared Hosting. The DreamHost happy hosting offers creative techniques of running a webpage. Now it has become easier to make your dream come true through an ideal web hosting.
This DreamHost review shows that the company didn't leave any stone unturned to provide unique offers to the businesses, bloggers and other customers.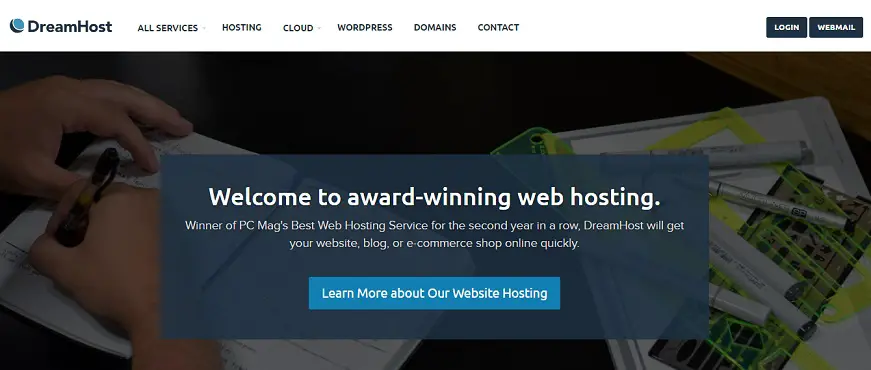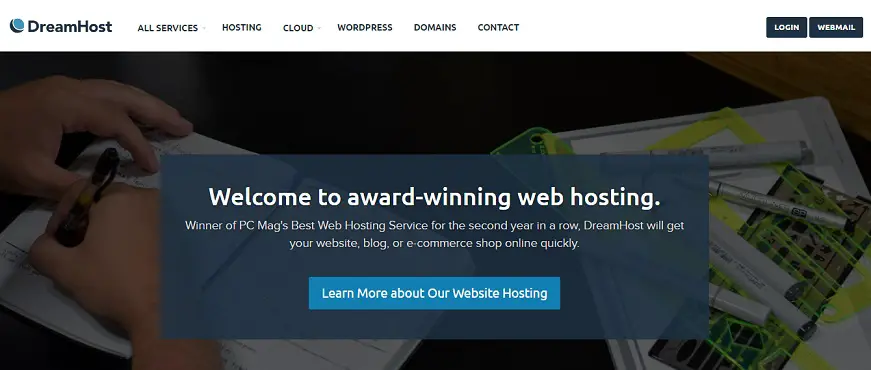 Details
 
Founded
1997
Server Location
USA, California
Services

Managed WordPress Hosting
Linux Hosting
Domain Names
Dedicated Hosting
Shared Hosting
VPS Hosting
Web Hosting
Email Hosting Services
ZenCart e-commerce
DreamPress Hosting
Cloud Server Hosting

Unlimited Website
No
Unlimited Storage and Bandwidth
Yes
Domain Hosting
Yes
Linux Hosting
Yes
Windows Hosting
No
WordPress
Optimized
Joomla
Optimized
Drupal
Optimized
Magento
Optimized
PHP Hosting
Optimized
e-Commerce Hosting
Optimized
Email Hosting
Yes
SSL Support
Free and Paid Plans Available
Dedicated IP
Yes
Free Site Migration
Yes
Free Domain
For 1 Year
Domain Privacy Protected
Yes, Free
Money Back Guarantee
97 Days
24/7 Support

Live Chat
Tickets
Telephone
System Status
Knowledge Base
Forum

Control Panel
Linux Hosting (Customized)
One-Click Installation
Yes
Website Builder
Remixer
Automated Backup
Yes
Content Delivery Network (CDN)
Cloudflare
Security Features

Malware Remover
SiteLock Security
HTTP/2
Mod Security
lua-resty-waf
Brute Force Attack Protection

Payment Methods

Paypal
Visa
Master Card
American Express
Discover
Checking Account
Check or Money Order
Gift Certificate

Endurance International Group Network (EIG)
No
Social Profile
DreamHost Reviews on  Hosting Plans and Domain Services
Different levels of DreamHost hosting plans are available to suit customers' needs. It has done well to make provision of quality-based services instead of offering numerous options.
The DreamHost shared hosting is based on Rock Solid Web Hosting. Personal blogs and web pages are ideal for this plan. The shared hosting plan starts at $7.95 per month if you billed triennially. Most people who are still new to DreamHost will prefer to be billed annually, which cost $9.95 per month. The good parts of this plan include free SSL/TLS certificates, free domain name, and domain privacy protection.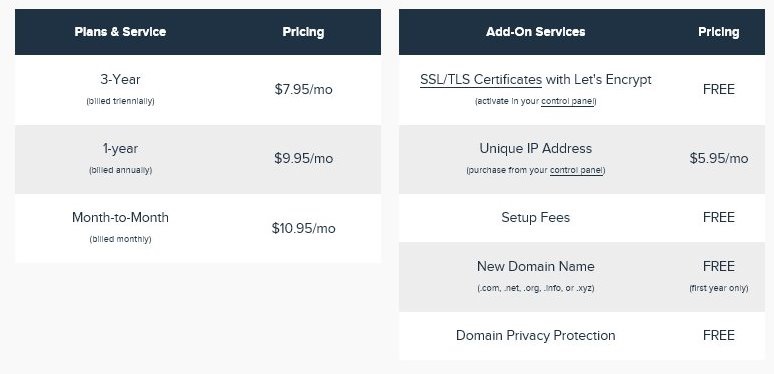 DreamHost Reviews on VPS Hosting Plan
DreamHost VPS provides Virtual Private Server hosting services to the users. The DreamHost VPS reviews by the existing users show the worth of using this plan. Starting from $15 per month, you can enjoy higher usage of server resources, 30GB SSD storage, unlimited bandwidth and unlimited domains.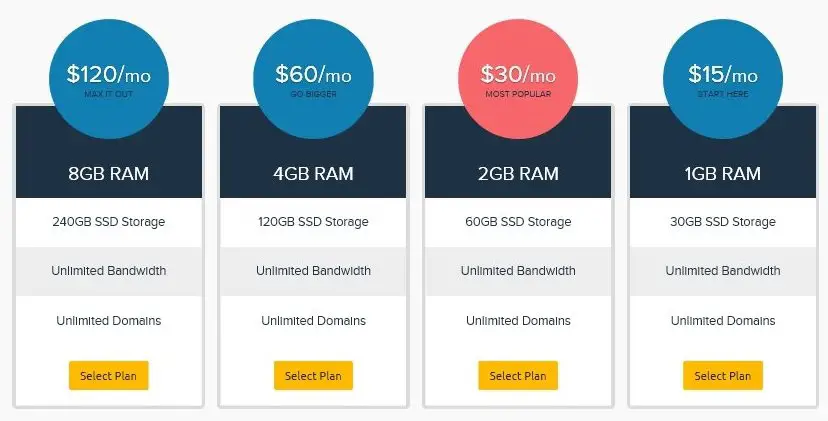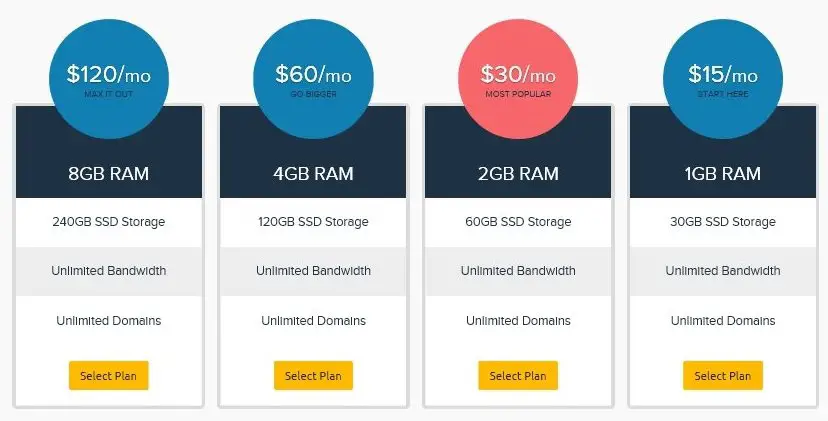 DreamHost Reviews on Dedicated Hosting Plan
Another plan that is best for high-traffic business web pages is DreamHost dedicated server hosting plan. The users are able to configure their own server specifications according to their needs. The basic plan starts at $149 per month, with features like RAID 1 storage, shell access, unlimited MySQL databases and prompt technical support from DreamHost.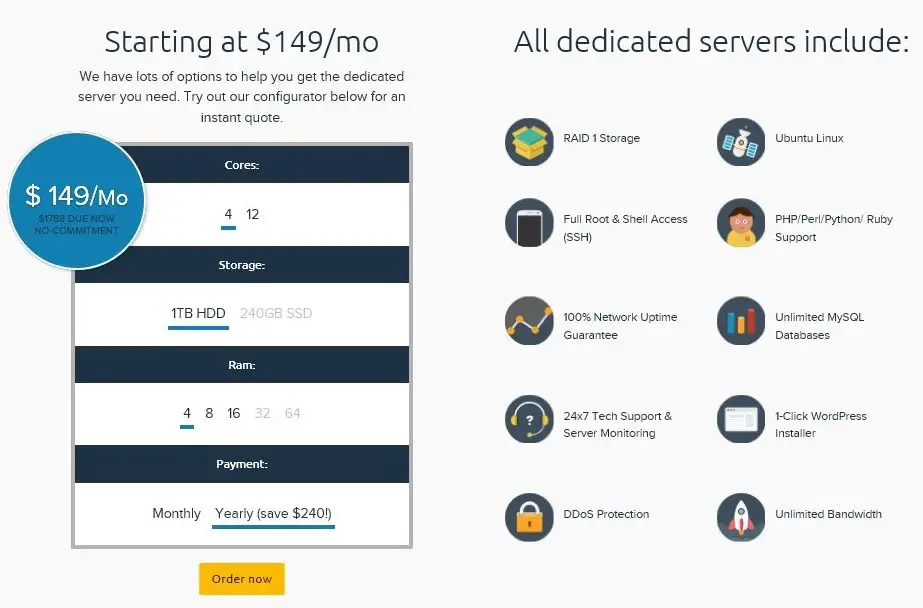 DreamHost Reviews on Cloud Services
The DreamHost pricing plan is also quite reasonable and under the affordability of users. Users can also get the DreamHost cloud services to store all the important files and documents as a backup. The DreamHost backup feature is ideal for many website owners as the restoring of data is necessary in case a website is attacked by hackers. DreamHost security plans keep the customer data and payment secured.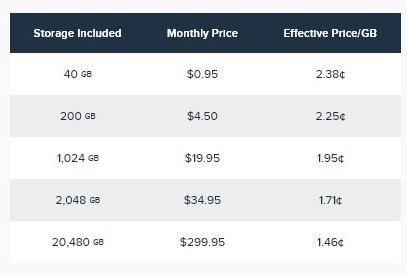 DreamHost cloud storage plan offers up to 20,480 GB of web spaces, with the effective price of 1.46 cents per GB. This plan is ideal for users who need higher storage space. In addition, DreamHost also offers DreamCompute cloud computing service. Higher flexibility and scalability are expected for this plan.
DreamCompute is ideal for web developers, application developers, and entrepreneurs. Have a look at the table below for pricing.

DreamHost Content Delivery Network
The DreamHost Content Delivery Network or DreamSpeed CDN can speed up your site easily. DreamSpeed CDN is powered by Fastly, a smart CDN in the industry. DreamSpeed CDN comes with SSD storage and 10GB Ethernet for delivery at high speeds. They have global networks of data centers to load your site faster.
The DreamSpeed CDN pricing depends on the location where your content is being served. It costs 12 cents/GB in US and Europe, 19 cents/GB in Asia Pacific, Australia, and New Zealand.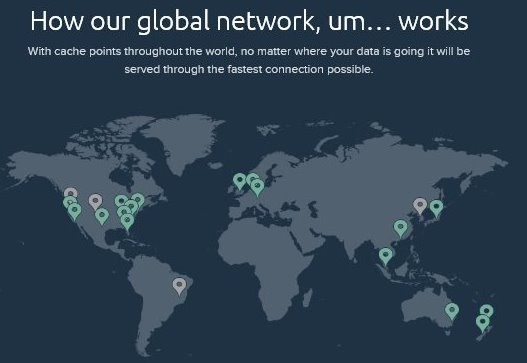 DreamHost Reviews on Domain Services
It is true that DreamHost domain definitely grabs attention of many visitors due to their strong linkups with servers. DreamHost domain transfer allows users to switch their domain to DreamHost. A reasonable amount of fee is charged for transferring a domain. Moreover, even the most basic shared hosting plan includes free domain registration and free domain privacy service.
DreamHost Reviews on WordPress Hosting


DreamHost WordPress hosting is highly reliable and blazing fast. There is no need to make special configuration settings for it. There is an annual plan DreamPress 2 offered by the DreamHost WordPress hosting with the price of $16.95 per month. It is compatible and good for all kinds of websites, also tuned for WordPress performance.
The DreamPress 2 plan is an ideal option for those who have WordPress powered websites. The DreamPress 2 is an optimized WordPress plan that is designed for high WordPress performance, with multiple layers of caching and isolated server resources. If you're looking to develop a well-established WordPress site, the DreamHost WordPress hosting is a good option for you.
DreamHost WordPress installation requires only very less time to be completed. However, you have to sign up for the DreamPress 2 plan for further procedure. Many website owners consider it the best plan as the other options charge a higher fee for the first time installation. Therefore, it is undoubtedly a good option for many web designers and owners.
DreamHost Reviews on Email Hosting Services
Several amazing DreamHost email services are provided by the company. The DreamHost email setup is quite easier to control and develop a network of email in a great manner. The wide variety of technologies is used to support the email functions. POP3, IMAP, and SMTP technologies are used in DreamHost webmail service. The DreamHost email login procedure is quite simple.
All you need to do is to get sign up for it. The DreamHost email settings are also allowed to the users to make any changes in the email processes. DreamHost IMAP is another best technology for transferring emails in a great manner. The DreamHost IMAP settings guidance is also provided to help you in setting up your email account.
The DreamHost webmail uses Squirrel mail interface web client software. Though the email services offered by the company are outstanding and many of their features are worth using. The email services by DreamHost allow users to stay connected with the website visitors and let them familiar with all the updates made on the site.
DreamHost Reviews on Support and Customer Services
The DreamHost support and customer care provide commendable experience to get assisted. The customers are entertained by the CSR department with the 24/7 services. The DreamHost phone contact is also available upon callback request. DreamHost Wiki provides useful information about their services. All the information about offered services of the company is available on their wiki.
The DreamHost customer service guides customers about all the depth knowledge of the company. The DreamHost Forum is an ideal platform to share and read all your personal experiences of using DreamHost services. By reading reviews and information on the forum, you may proceed to any final decision. The website owners or bloggers can also follow DreamHost blog to get all the updates about new features and other offers.
DreamHost help center remains available 24/7 to assist the users. The services are provided through live chat, telephone, forum, tickets and in multilingual support. All you need to do is looking at DreamHost customer support to seek for the feedback. Undoubtedly, the company doesn't leave any stone unturned to provide an ideal customer support service. Please take note the live chat support is currently only available to their customer.
#Trial 1 Satisfactory Email Support
I had a few queries regarding the services of DreamHost therefore; I decided to contact their live chat support but unfortunately, they only provide live chat facility to their customers. So, I decided to contact them through the support ticket. I initiated my query at 2:30 PM and I received their reply within 8-9 hours. My support ticket was responded by Andrew P.
I found his tone to be very generous and he answered all of my questions. Their customer support staff are well informed and I must say DreamHost is providing good support service. I rated Andrew P 10 because of his satisfactory reply.
My Name is Mike Lee and I have few questions about DreamHost hosting services. Please check the questions below:
Is DreamHost supports Linux hosting?
Is DreamHost supports Windows hosting?
Which control panel is being used by DreamHost like Linux Hosting (cPanel), Window hosting (Plesk) or any other customized hosting?
Please help to clarify the above questions.
Looking forward to hearing you soon.
Thank You
Mike Lee
Reply by DreamHost Support
Hello!
Thank you for contacting DreamHost Support
Our services are all Linux based, we do not offer any Windows-based hosting platforms.
As far as our control panel, we have our own custom control panel, available at panel.dreamhost.com
Please do not hesitate to contact us again if you have further questions or concerns.
Have a great day,
Andrew P
Featured Services of DreamHost Nameservers, Control Panel, SSL, SSH, and FTP
DreamHost Nameservers
DreamHostnameservers are used for assigning different servers to the distinctive site owners. These DNS help the company to assign each server according to the respective chosen plan. Besides, if you are previously from other web hosting company, you may also learn how to change your domain nameserver to point it to DreamHost server.
DreamHost Control Panel
DreamHost uses its own customized control panel, which allows you to manage your account, domain, email, files, and request for DreamHost customer support. The DreamHost control panel also provides a list of One Click Installs, which make script installation easier. The popular script like WordPress, Joomla, Drupal and ZenCart are available and can be installed with just one click.
DreamHost SSL
The DreamHost SSL encryption provides great security to the users who use this platform for their web pages. The SSL encryption is the key consideration of many website owners when choosing a web hosting provider. The SSL certificate is also included free with their shared hosting plan, which is a great positive point of DreamHost.
DreamHost SSH
DreamHost SSH is a protocol that is used in the interaction between server and client. DreamHost SSH encrypts the message and allows it to be sent securely.
DreamHost FTP
DreamHost FTP allows users to upload and download files on the server easily. It now supports many FTP program like FileZilla, CyberDuck, Yummy, and WinSCP. Configure your DreamHost FTP via a list of available FTP program and make server files editing and transferring more efficient.
DreamHost Reviews on Uptime and Online Status
Uptime Stats
Measuring the up and running time of a server is essential. The DreamHost Uptime claims guarantee of 100% with high speed on any DreamHost powered websites. The high server speed allows any webpage to be loaded smoothly.
However, the DreamHost down issue and slow server complaints may occasionally raise as no one is perfect. Though, the company tries their best to provide valuable services. All in all, the current status of the company is good but it can be improved more if the company pays more attention to using up-to-date technologies and developing new features.
The DreamHost status page provides all updated info about schedules, maintenance and available servers to the users. This page is easy to access and always remain available for the assistance of customers. The loading speed of a
The loading speed of a webpage may affect SEO ranking. DreamHost makes it possible for the customers to improve their website SEO ranking by providing high and stable speed for websites hosted on their servers.
Uptime Stats – Target: 100%
June 2017 – 100%
May 2017 – 99.99%
April 2017 – 99.75%
March 2017 – 99.92%
February 2017 – 99.65%
January 2017 – 99.83%
December 2016 – 99.70%
November 2016 – 99.89%
October 2016 – 100%
September 2016 – 100%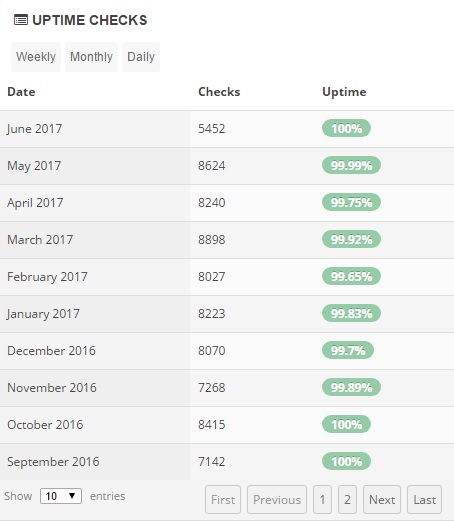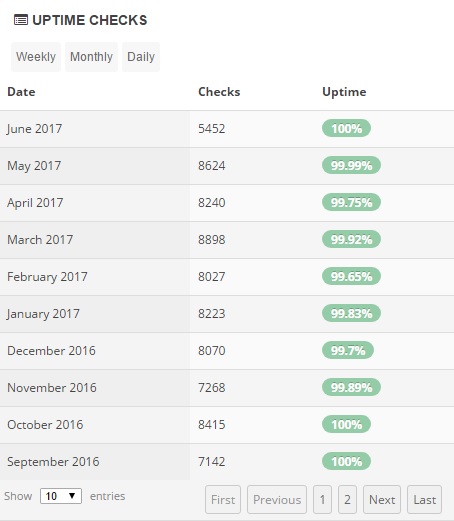 DreamHost claims to offer 100% uptime for all those websites that are hosted on their server. In order to test the uptime performance of DreamHost, I have analyzed and recorded its uptime stats for previous 10 months. The uptime stats of DreamHost is given above.
It can be observed that the company succeeded in accomplishing this claimed target in only 3 months (September 2016, October 2016 and June 2017) but as a whole, its uptime performance still needs improvements. Although, the target was not hit in the remaining 7 months but still it is better than many other web hosting firms. The average uptime for these 10 months is 99.87%.
Server Response Speed Test
DreamHost claims to provide high speed hosting for each of their client's site. One of the websites hosted on DreamHost is tested to check the server response speed. I pinged that site from eight different countries and their server response speed comes out to be satisfactory. The overall speed performance of DreamHost is rated as A.
The speed of a site plays an important role in building good customer relationship that's you must be careful in choosing the best web hosting company. Customized Content Delivery Network is also offered by DreamHost that makes your site speedy.


Good and Bad of DreamHost
Good
The company provides good customer support.
All hosting plans are based on advanced methods and technologies.
The pricing of the hosting plans is economical.
Amazing ease of use for the beginners and people who develop new web pages.
Good features for the complex site designs.
Bad
A limited amount of tools and templates for web designing.
Live chat support mostly entertains only the existing customers.
Uptime performance is not stable.
Summary of DreamHost
DreamHost is an ideal web host option for the beginners as well as experts. The DreamHost hosting plans are available for various types of customers. Advanced email technologies are used by the company in their email services. The major positive points of the company are good customer support, advanced technologies, and reasonable hosting prices.
The company offers numerous good services for the new and expert webmasters. Choosing DreamHost as their web host is an ideal choice. All in all, it is good for small, medium or large websites.
The DreamHost WordPress hosting plan has introduced plenty of amazing advanced features for WordPress powered websites. The reviews of users also show that relying upon DremHost is a good option. Overall DreamHost is one of the excellent web hosting company and I would suggest you go for it.
Compare DreamHost With Our Top Ranked Web Hosts!
SiteGround vs HostGator vs DreamHost

SiteGround

HostGator

DreamHost
Rating

Rated 4.5 stars

Rated 4.5 stars

Rated 4 stars

Price

$3.95/month

$3.95/month

$7.95/month

Criteria