Editor Rating

Rated 4 stars

Excellent
---
Reviewed by:

Published on:

Last modified:
---
DISCLOSURE: This post may contain affiliate links, meaning when you click the links and make a purchase, we receive a commission.
Our Top Ranked #1 Web Host

Ideal for WordPress, Joomla, Drupal and eCommerce
What is Dynadot Hosting?
Dynadot has been providing reliable web hosting and online security certification services since 2002. Located in San Mateo, California, Dynadot is a true industry veteran and one of the few service providers who has handled the explosion of the internet over the first two decades of the 21st century.
With a decidedly polished and attractive interface that puts many of its biggest competitors to shame, Dynadot produces a great first impression. But does the services it provides make the cut? Read the full review to find out.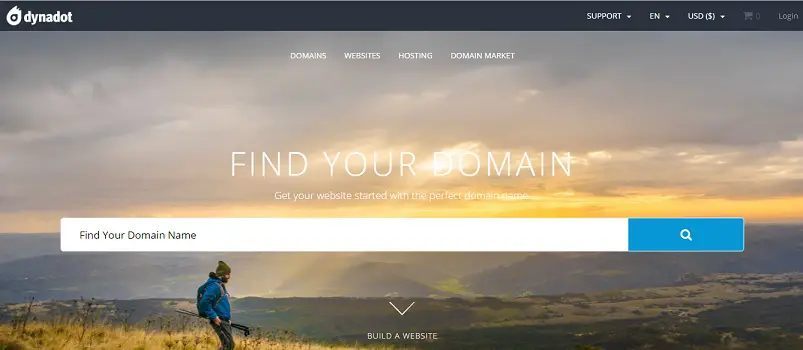 Dynadot Reviews on Hosting Plans and Services
Dynadot Reviews on VPS Hosting Plan
If true hosting services are what you need though, Dynadot has a very good offering. While the company does not offer traditional shared hosting or dedicated hosting plans, it offers a virtual private server or VPS hosting plan that gets you all the benefits of a dedicated hosting plan at a fraction of the cost.
Equipped with KVM virtualization and granular control over resource allocation according to your exact needs, VPS hosting is the best way to go for high-performance applications. With a custom built control panel and integrated sandboxing for enhanced security, VPS hosting, while requiring a fair bit of technical expertise and know-how, is the best and most cost effective option for users.

Dynadot Website Builder
Hosting a website with Dynadot is as simple as can be. Simplifying the entire ordeal is the fact that it has only three hosting plans: Free, Pro, and Business. The Free plan gets you 5 web pages and one click domain linking services. The websites all support responsive design, making this plan perfect for beginner users who have very small needs and just want to get started with a website.
On the other end of the spectrum, you have the Business plan. It costs USD 15 per month and comes with dedicated email, a free domain name, unlimited number of web pages, and an integrated SEO tool that makes generating positive traffic to your website easy and simple.

With no host advertising, you are free to customize the look and feel of your website. Also included is a custom code editor that allows you to modify the page and associated elements on the fly as well as one click domain linking. The business plan is suited for users who want a good and strong website but do not want to get into the nitty gritty of web hosting.

Dynadot Reviews on Domain Service
Dynadot has been in business since 2002 and is also known for its diverse range of domain related services. The company is an ICANN accredited domain registrar and serves almost all top level domains as well as a large number of specific and customized extensions to make your website truly one of a kind.
The company also provides a number of related services such as record entries and edits, subdomain records, email aliases, DNS settings, domain buy back services at extremely competitive prices. Dynadot servers a large number of users worldwide and is a well-respected player in the web hosting business.
Dynadot SSL
In addition to these services, Dynadot is also one of the biggest providers of SSL security certification. If your website has a login page or you want to use HTTPS to prevent any chance of data theft, you can apply for an SSL security certificate with Dynadot. Dynadot gives you complete peace of mind with 256-bit level encryption and a 2048 but CA certificate, backed up by a warranty.
Dynadot Reviews on WordPress Hosting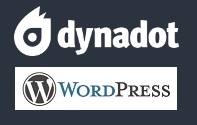 WordPress is the most popular and widely used content management system or CMS on the internet. No surprise then that Dynadot supports deep integration with WordPress in all its hosting plans. With a custom built control panel and multiple pre-designed templates to choose from, you can easily set your website up exactly the way you want it with Dynadot. One click installation is included, and any web apps can be installed on Dynadot VPS plans with very little hassle.
Dynadot Reviews on Support and Customer Service
Dynadot is a reliable web hosting service provider. Its customer services are therefore well worth the reputation the company has built and maintained over the years. With 24×7 customer service available all throughout the year, Dynadot provides industry standard customer service to all its users.
Its dedicated technical support team is well trained and provides prompt and accurate solutions to any technical issues. Customer support and help are available via instant messaging, email, forums, over the telephone, and via extensive support documentation available on the web.
Dynadot Reviews on Uptime Performance and Server Status
Dynadot offers robust VPS hosting services and is a true industry veteran in terms of continuous service and operation. The company has really set a benchmark when it comes to reliability and performance of all the services it provides.
Server uptime record is very strong, with the company having suffered few outages due to circumstances within their control. With multiple levels of backup and contingencies set in place, the company ensures that they can continue to provide quality service to their customers at all times.
This shows in the operational record of the company, with the server down time less than a single percentage point. High-speed servers also result in great web hosting performance, which is often the only metric by which customers judge performance. Needless to say, Dynadot ranks high in customer surveys of both server performance and reliability, making it a great choice for availing quality web hosting services.
Good and Bad of Dynadot
Good
Affordable VPS Hosting services
Simple website packages for beginners
Diverse domain management services
Good customer service and technical support
Strong website builder software
Bad
No shared hosting plans
No extensive support or dedicated plans for web apps like e-commerce
Summary of Dynadot
Dynadot is one of the oldest providers of web hosting services in the business. As such, the company offers few but true services. Competitors might have a larger feature spread and more customized payment plans, but the services that Dynadot does offer are truly robust and offer very strong performance.
Its VPS hosting packages are one of the best in business and for beginners, its "website" plans are probably good enough. Through there are no intermediate level services, it makes up for it by being really good in the services it does provide. Add in very strong domain management services, and Dynadot is the hosting service provider of choice for a large number of users who aren't afraid of getting into the nitty gritty of web hosting.
Compare Dynadot With Our Top Ranked Web Hosts!
SiteGround vs HostGator vs Dynadot

SiteGround

HostGator

Dynadot
Rating

Rated 4.5 stars

Rated 4.5 stars

Rated 4 stars

Price

$3.95/month

$3.95/month

$10/month

Criteria