Are you going to build a new home server? If it's the case, then there are numerous options for you out there. For example, you can get a ready-made home server or just a white box one will do. Again, if you are new to this, then you might not know what 'White Box' really means.
Thus, in this article, we are going to talk about everything you need to know about White Box home server. That is not all. We will also share a configuration of a white box server which you can build for about 500 USD only.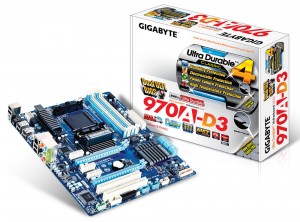 But first of all, we will let you know what 'White Box' server is. Because if you are a beginner then you might not know it.
Here's the thing, the term 'White Box' means that the particular device is non-branded. There can be 2 possibilities. First, it can be manufactured by Original Design Manufacturer aka ODM or it can be built by the owner itself. Here the ODMs are some companies which don't sell their product on their brand name.
Rather, they sell it to other big brands and those big brands resell to the general consumers. So, you can say that your personal computer/desktop (if it's not pre-built by any renowned company) is also a 'white box' computer. Because in this case, all the parts of your computer are from different manufacturers and you have assembled them to build your PC.
Similarly, if you build a home server by assembling all the parts yourself, it will be a white box server. And, interestingly enough, most of the time it is better to go for a white box server than buying a new branded one which is already assembled.
That can help you in a couple of ways. Primarily, you can save a lot of money by buying parts selectively. Secondarily, you have the control over choosing the equipment's yourself which makes customizing your server simple and easy.
Now we will be sharing the configuration of the white box server down below. You have to remember that this is just an example build.
So, it is always up to you, if you want to change anything from the sample server configuration we are providing below. You can either upgrade or downgrade based upon your requirements.
The White Box server configuration:
CPU: "AMD FX-8120 Zambezi" @ 3.1GHz, 125W, Octa-Core, Socket AM3+
RAM: 8GBx4 = 32GB DDR3 @1333 MHz bus speed
GPU/Video Card: AMD Radeon HD6670 Low-Profile (HIS/you can go with any brand of your choice) comes with PCI-e x16 connector
2nd Video Card: AMD Radeon HD6450 Low Profile (Sapphire/you can go with any brand of your choice) comes with PCI-e x16 connector
Motherboard: Gigabyte GA-970A-UD3 (AMD Motherboard with IOMMU Support)
Gigabit NIC cards for PCI-e: Typical NICs which come with Realtek 81xx chipset support, you can buy from eBay
Gigabit NIC cards for PCI: Generic NICs you can get from eBay which uses the Realtek 81xx chipset
Power Supply: Generic or branded 420W
Case: ARK 2U/IPC-2U2055PS Rackmount
Slot Population of the White Box server:
PCI: Gigabit NIC card
PCI: Gigabit NIC card
PCI-e x1: Gigabit NIC card
PCI-e x1: USB Card
PCI-e x1: USB Card
PCI-e x4: AMD Radeon HD6450
PCI-e x16: AMD Radeon HD6670
The reasons behind this configuration:
Now that you know the configuration, let's know why we chose this one. The most important reason behind this is the affordability of the parts of this server. This is a quite old build, thus you can get it for a lot less money. On the other hand, you can also upgrade some parts if you want to. Because some of you might love some latest equipment than these older ones. Whatever the case, the best thing is that it will not be costly.
The next thing is that it is powerful enough for an ideal home server. If you are running ESXi 5.0 or any later versions, then you would notice that it supports Realtek 81xx (LAN) chipset. It is great news.
Why? First, you will find the LAN chipsets (Realtek 81xx) on a lot of motherboards nowadays. And, these motherboards are very reasonably priced. As a result, you can use 4 port gigabit network cards (4 GB NICs) on your white box server without breaking your bank.
Another crucial catalyst behind the decision of choosing the motherboard on this build is that it comes with IOMMU support. For your information, IOMMU stands for 'Input-output memory management unit'.
It is actually an IO mapping mechanism. You can compare it to PCI pass-through. This is a great feature for the virtual server owners. Because of this feature, you can easily 'pass' any PCI device (NICs, GPUs) to any virtual machine of your virtual server.
There are a lot of motherboards which have IOMMU support. But we have chosen this particular motherboard because it has more ports and PCI slots. Again, the graphics cards were chosen because they come with low-profile brackets. That makes the job of fitting them in the server box quite easily.
However, you might have already noticed that one of the video cards is running on a PCI-e x4 slot. It is unavoidable in our case. However, we can tell you that the performance won't be that bad. From a lot of benchmarks, it is proven that the performance might take only a 5% hit.
Check Image: ESXi 5.0 AMD Whitebox Server with Passthrough (IOMMU)
Final Words:
In this article, we have shared a configuration of a white box server. This server has AMD motherboard which has IOMMU support. That makes it perfect for using it with ESXi 5.0 and later versions. We hope it will help you out on your decision making if you are going to build a white box server in the future.
Reference: Donald Fountain, TheHomeServerBlog