DISCLOSURE: This post may contain affiliate links, meaning when you click the links and make a purchase, we receive a commission.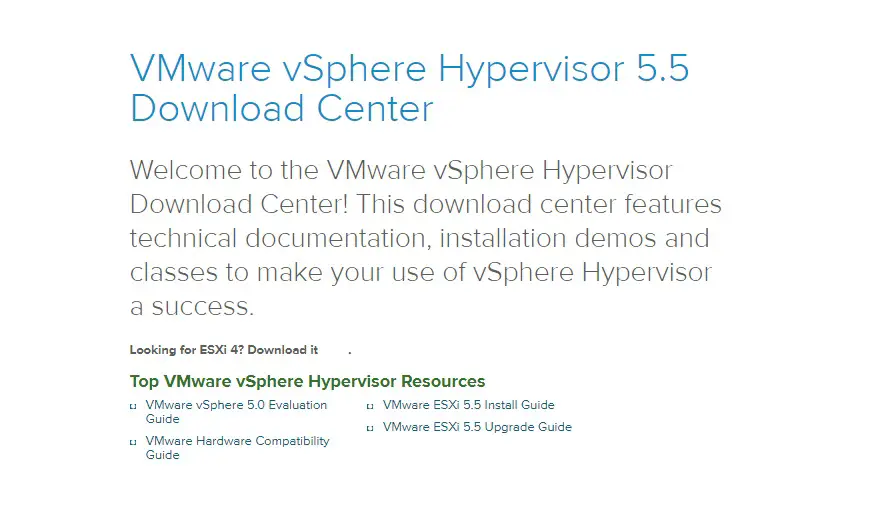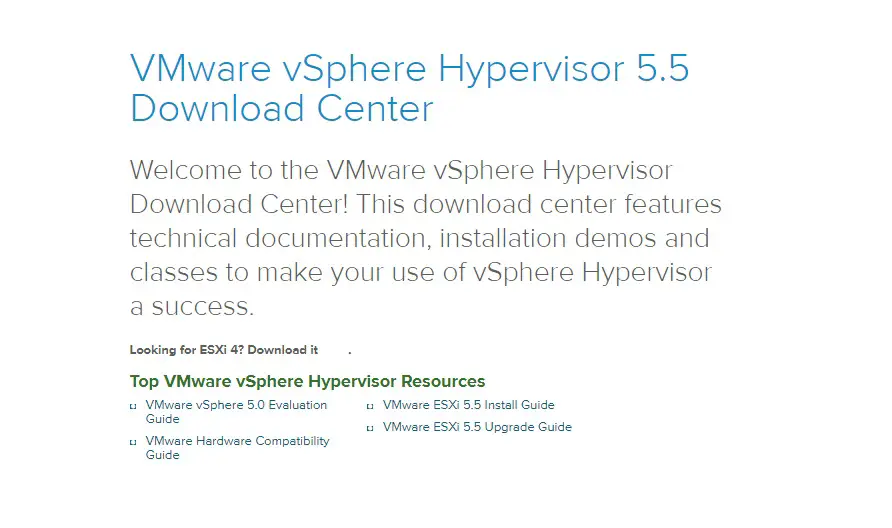 When the ESXi 5.5 update came, it brought a lot of new features. Additionally, this version also resolved a lot of issues which were present in the previous versions. For instance, there was a problem with the USB Passthrough feature on the older versions. Fortunately, the problem is partially solved with this update.
It is being said that the USB Passthrough feature is now working. But, it also being reported that it is only working well for USB 3.0 but not yet for USB 2.0. But, that is not the topic of this post. Today, we need to talk about another bigger issue here.
If you are a home lab owner like us then you might have been using the free version of VMWare ESXi for a while. It was good, actually, it was the best free server maintenance utility out there. However, unfortunately, that came to an unexpected halt with the release of the ESXi 5.5.
From this version, VMWare is allowing to use only the vSphere Web Client instead of the traditional vSphere Client. This might seem OK to you. But there's a little bit of problem here. And that is you would need a vCenter Server Application to run the vSphere Web Client. That server application is a licensed product which means after a trial period you will have to buy it.
There are 2 types of licenses – Personal and Corporate. The corporate license would last for 365 days and the personal one would last for only 60 days. After the trial period, you will need to get a license from VMWare by paying. However, if you don't renew it then you can't use it, thus you will lose your hypervisor as well.
The Problem:
If you try to use the vSphere Client for editing a VM with a free license on the 5.5 version of ESXi Hypervisor then you will see an error message. The screenshot of the error message is down below. You can see that it is clearly stated something like — 'To edit the settings of the VM, you would need to use the vSphere Web Client tool'.
Check Image: ESXi 5.5 Error Message
A Way Out?
There's a way out of this, though. You can use VMWare Workstation for connecting to the ESXi host. Then you can customize the settings of your VM from there. Once again, this is not the ultimate solution. Because you will have very limited options for customization with this method. For example, you will not be able to access the settings of networking configuration, vApps, iSCSI etc. of your VM. So, most of you won't find this very helpful.
Here are the screenshots of this method:
At this point, we will let you know the list of the functions you can perform the VMWare Workstation if you connect it to an ESXi host 5.5.
Here they are:
You can switch on or off virtual machines

You can create datacenters on your vCenter server

You can create other new virtual machines

You can also check the power status of the VMs

You can use the OVF tool to upload VMs to the server

You can customize a few VM settings which include HDD, CD/DVD-ROM settings
So, for this moment, you can say that the ESXi 5.5 version is a free product but you have to pay for another product to use it. However, there's a silver lining here. VMWare will not block the features which were already available to the users on the previous versions. Rather, the new features will be blocked. So this is not that bad at all.
Check Image: The screenshot of the vSphere client after the ESXi 5.5 Update
One last trick:
There's another trick you can use to bypass all this. However, it might or might not work. It has worked for a lot of people, but some were out of luck too. Nevertheless, you should give it a try. So the trick is that you will need to change the number of the version of the VM on the VM's config file.
We hope this will help you out if you are still running ESXi 5.5. Even after that, if the problem still persists, you can upgrade to the latest versions of ESXi. This might also solve the problem as well.
Reference: Donald Fountain, TheHomeServerBlog