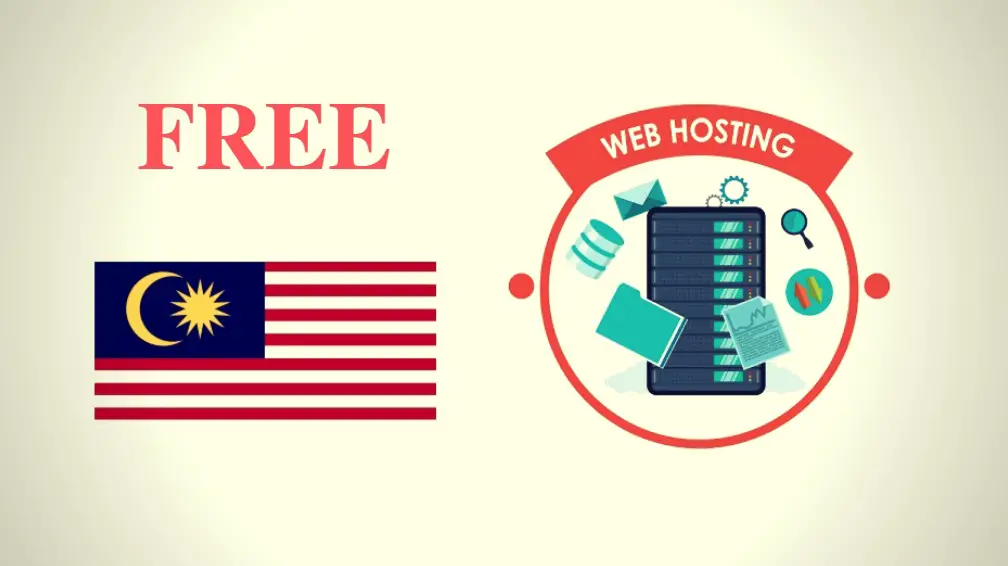 Nowadays, it seems like everybody has a website. And, you might look forward to launching your own. There are a couple of ways to get a website of yours. First, you can get one for free. And, the other way is to pay for the web hosting and the domain name of your websites. Both of these systems have their pros and cons.
We will be discussing all them. If you are one of our readers from Malaysia then you are at the perfect place. In this post, you will find about the free web hosting services you can use. Additionally, we will also give a quick rundown of the paid web hosting services you can use from Malaysia.
Visit SiteGround or Exabytes Malaysia
Read: SiteGround Malaysia Hosting Reviews
SiteGround for Malaysia Hosting (Top Ranked)
Note: This website ReviewPlan.com is hosted on SiteGround
Server Response Speed Test Scored A+
Latest Uptime Stats (Real Records)
So, let's get started…
Free Malaysia Web Hosting Services
Who should use free web hosting?
Every free web hosting services will come with various limitations. So it is not suitable for everybody. However, for some of you and some specific situations, free web hosting can be a great alternative to paid web hosting services. Let's see what those are.
Launch Temporary Websites:
Sometimes, you might need a throwaway website for your specific needs. In that situation, you can spend money by paying for a premium web host. However, we would suggest you use a free web host in that instance, instead. If you want a temporary website, you can go and get a free web hosting. As you won't need it forever, you can easily discard it when you don't need it anymore.
If you are a student, you can also use a free web hosting service. You can use them for assignment purposes easily without breaking your bank. Besides, you can use a free website for your school or university projects.
If you want to showcase your work just for you, your relatives or friends, you can use a free web host. Also, you can launch your own personal blog or e-commerce website with a free hosting provider.
Let's say, you have a small business. You can show your business to the world with a free website.
If you want to learn more about websites and web hosting then the best way to learn is to host a website for yourself. So, for that reason, you can use a free web host. After you have learned everything about web hosting you can start using a paid web host.
Who should not use free web hosting?
Frankly, free web hosting is not for everyone. Yes, you might think that what's there to lose. It is free, isn't it? Rather, you will miss a lot of things while using a free web hosting service. So, you should not use a free web hosting if you care about your internet presence.
For instance, if you aspire to be a professional blogger then you should avoid using free web host. It will be very bad for your image. Again, if you are a professional web designer or a web developer, you need to use a paid web hosting. Otherwise, your clients will have a bad impression of you.
Last of all, if you care about reliability, uptime, website speed, and security then you should not use free web hosting. Because free web hosting lacks all the important things.
For commercial use purposes, you should never use a free web hosting in the first place. It will be a bad rep for you and your company. And, you might lose valuable information about your company while using a free web host.
Let's know more about the disadvantages of using free web hosting.
Cons of Free Web Hosting:
To be honest, there are more negatives than positives of free web hosting. We will now cover some of the negatives of free web hosting down below.
Unprofessional Domain Name:
When you use a free web host, your website will have an unprofessional domain name. As it will be free, your domain name will come with an extension of the domain name/hosting provider. For instance, your free domain name would look like this — www.yoursite.freewebhost.com (freewebhost=your free web host provider's name) whereas a professional domain name would be like — www.yoursite.com.
Most of the free web hosting providers earn money by putting advertisement widget on their users' websites. You cannot do anything about that. Almost all of them will take the 100% of the revenue from those ads in exchange for the free web host they are offering you. And, you know how annoying that can be. First of all, ads are a bad sign from the point of view of the visitors of your website. On top of this, you are not getting any part of the revenue.
No Control over your website:
The free web hosting provider has all the control over your website. So they can terminate your account anytime without any prior notice. Your beloved website can disappear anytime in the blink of an eye. You cannot recover the files and contents of your website after that.
There are no spam protection tools on your website. You can install any free spam protection tool, however. But these will not be effective on free servers.
There will be no security measures taken from the free web host providers. You may notice on their websites that they are claiming that they have the best security. But in reality, it is entirely made-up. So, you need to be prepared for any kinds of security breaches. Hackers might try to hack your website more frequently.
Normally, you would receive free email addresses with any paid web host for your websites. You would be able to customize them your way. For example, yourwebsite@email.com. But, in the case of free web hosting it is not possible at all.
SSL (Secure Sockets Layer) is a must nowadays for any websites. Generally, you would have free SSL with almost all of the paid web hosting providers. On the opposite, you will not receive free SSL with your free web host.
Your free web host provider will not keep any backup of your website at all. Thus, if anyhow your data get lost, you will never be able to recover them. This can get serious if you have any important data on that website.
Limited Storage and Bandwidth:
Go to any free web hosting providers' official websites. You will see that all of their free web hosting plans are limited in both storage space and bandwidth. So, it is not suitable for big websites.
Limited to none Customer Support:
When it comes to web hosting, anyone might face some difficulties regarding her/his web hosting account. At that moment, the problem can be easily solved by the customer support team of that particular web host. The bad thing about free hosting is that most of them do not offer customer support. So, there is a possibility that you might get stuck with your issue for a long time.
These are just the tip of the iceberg. We can tell you a whole lot more about the cons of free web hosting.
Now, let's introduce you to 3 of the most popular free web hosting providers. You can use any of these free web hosting from Malaysia without any hassle.
The first on the list is Hostinger. It is one of the oldest and trustworthy free web hosting providers. They offer free website builder with all accounts. So, you can start your website within an instant.
You can start a free website in 4 easy steps with Hostinger. First of all, you will need to go to their website. Then you have to fill up a form with your email, password, and website details. Next, you can choose a website builder from within their control panel. Bam! Your website is ready to be launched. You can unveil your website at that very moment.
Hostinger will provide you 1000 Mb Disk Space, unlimited Bandwidth, cPanel, FTP, Cron Jobs, PHP & MySQL support, website builder including 1-click WordPress installer etc. for free of cost. There's more. You will be glad to know that Hostinger is totally ad-free.
That means they will not put ad or banners on your websites to make money for themselves. Added to that, they claim to keep 99% uptime. And, if you are satisfied with their service, you can upgrade to their premium accounts anytime you want to.
000webhost is actually a sister concern of Hostinger web hosting company. So, almost everything we have mentioned about Hostinger earlier applies to 000webhost. However, there are some exceptions.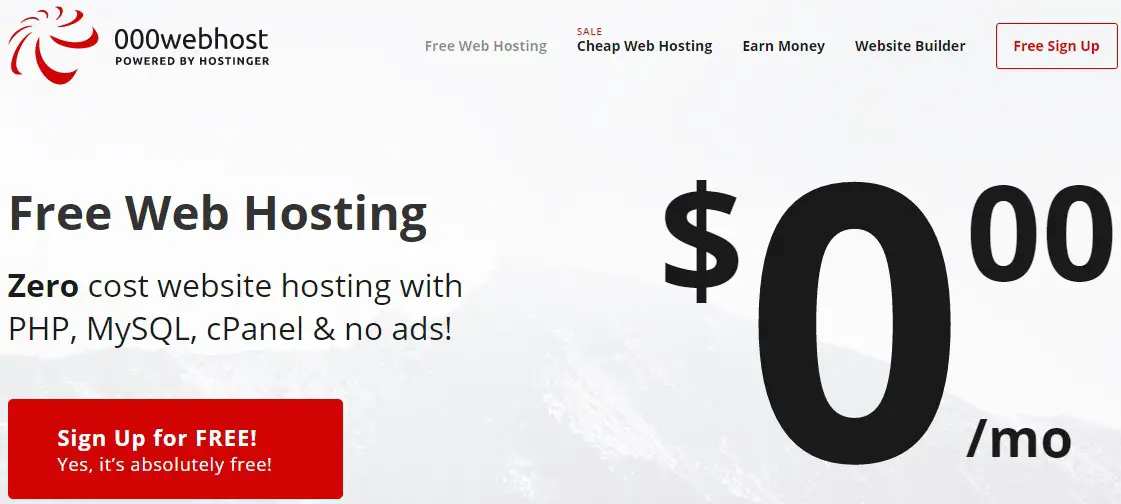 For instance, you will get 10 GB bandwidth, 1 GB Disk Space with your free web hosting from Hostinger. As like Hostinger, you can launch your website in just 4 steps. Obviously, if you run out of the free resources then you can upgrade to premium hosting anytime.
Another great free web hosting services for our readers from Malaysia is the lamanrasmi.com. They are offering 2 GB Storage, 5 GB monthly Bandwidth, 2 SQL database, sub-domain, and 2- add-on domain for free. This is not much but for free we think this is enough.
To start your journey with lamanrasmi, you need to go to their website and fill up a form with all the required information. And you will be given access to your free web hosting account within seconds. They also have premium web hosting plans, if you want you can upgrade anytime.
Now, you already know that there are a lot of limitations in using free web hosting. So what can you do to avoid these limitations? There a number of things you can try.
But, our suggestion would be to opt for a premium web hosting. Although you need to spend a little amount of money to host your site on any premium web hosting it is worth it.
Now, we will let you know about 2 of the most popular premium web hosting providers for our Malaysian readers. First, we will talk about SiteGround and then it will be about Exabytes.
SiteGround doesn't need any introduction, actually. They are one of the most used and reliable web host providers all over the world. But are they good for users from Malaysia?
The short answer is 'Yes'. If you want the long answer then you can read our special review about SiteGround for our readers from Malaysia. We have pointed out all the different reasons why we think SiteGround as the perfect web hosting provider for the Malaysian users.
For instance, they have 4 Data Centers all around the world. Luckily, one of them is situated in Singapore which is closer to Malaysia. Because of that, you can host your sites on SiteGround. And, you will get great performance from your websites if you select the Singapore data center to host your sites. Furthermore, SiteGround is officially recommended by WordPress, Joomla, and Drupal etc.
They have all types of web hosting services. And, all of their servers are equipped with SSD storage. Their page load speed and server response time are truly admirable. And, the customer support service of SiteGround is also one of the best in the industry.
Oh, and we here on ReveiwPlan.com use SiteGround ourselves. We can attest to you that we are very happy using SiteGround. We can definitely recommend SiteGround to our readers from Malaysia if you are searching for a premium web hosting for your websites.
If you are from Malaysia then you should have already heard of Exabytes. They are Malaysia's largest web hosting provider (locally). They offer almost all types of web hosting plans including shared, VPS, Cloud, and dedicated hosting. Exabytes was established in 2001. And, now they have already acquired over 100,000 customers globally. They also claim to maintain 99% uptime.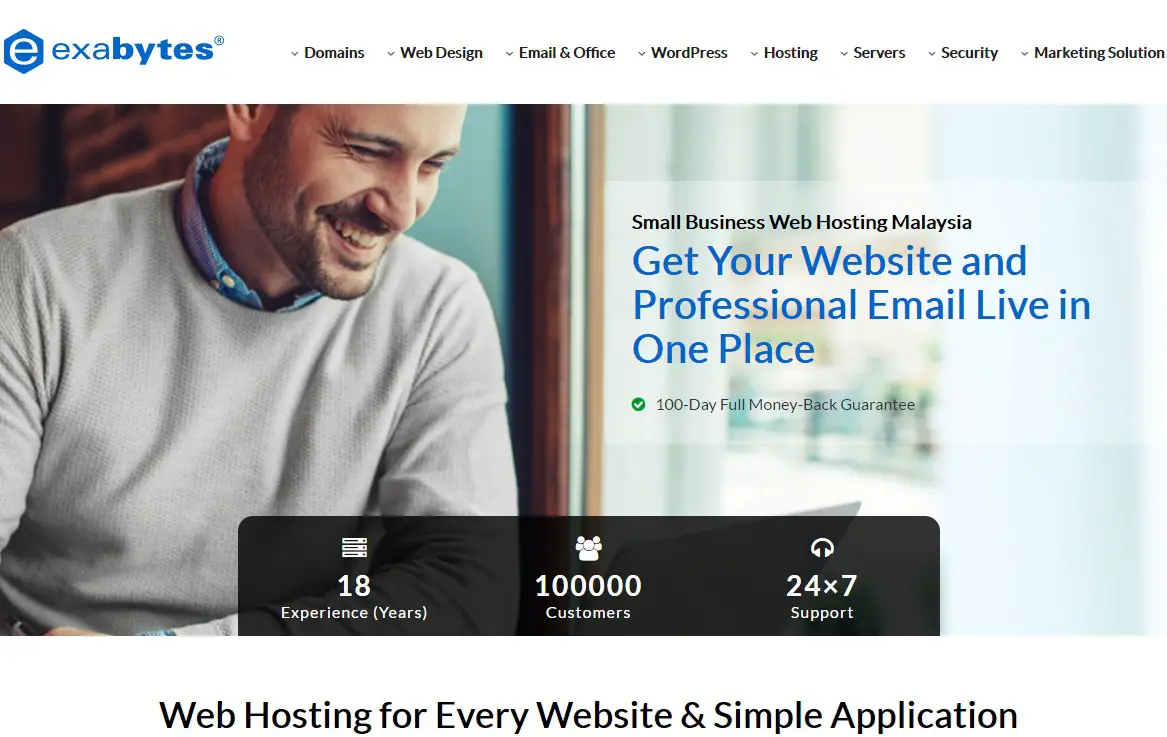 If you want to buy any hosting account with Malaysian currency, then you can try Exabytes. You will get free SSL, free auto backup, free DNS management and domain privacy from them. And, their VPS hosting comes with SSD storage which is a lot faster than normal HDD storage. If you are not satisfied with their service, you are covered with their 100-days money back guarantee.
Also, they are very famous for their customer service team. But the most important thing about them is that they have one of their data centers in Malaysia. So, it will be a great choice if you have local websites on which you receive visitors from within Malaysia. All in all, we can easily recommend them to you.
Pros of using Paid/Premium web hosting:
Before we tell you about the pros of paid hosting, we would like to tell you the only con of paid hosting first. And that is you have to spend money to use premium web hosting. Other than that there are no major issues in using paid web hosting. Let's get to know some of the pros of paid web hosting.
Control over your website:
You have the ultimate control over your website. The web host providers can't delete your website anytime they want to. However, they will terminate your contract with them, if you don't abide by their terms and conditions.
Almost all of the popular web hosting providers offer free SSL certificates with any premium web hosting plans. SSL certificate is very important as it is one of the SEO ranking factors by Google. Also, if your websites don't have SSL encryption, Google Chrome will mark your website as insecure to your visitors.
Custom Email Address for free:
So you want a custom email address for your website? You can get as many as you want with a paid web hosting account. With this, you can now create email addresses like admin@yoursite.com. It looks very professional and will help you to grow your business and websites a lot.
No matter the time or the location of yours, you can get in touch with the customer support team of any paid web hosting providers within an instant. All of them have highly skilled, professional customer support staffs for solving any issues of their customers. You can contact them 24/7/365.
Almost all of the paid web hosting providers keep a regular backup of their customers' websites for free. So, you don't have to be worried if you have accidentally lost your data. You can restore with just a few clicks from within your cPanel.
All of the paid web host providers will provide you with super-fast servers. Those servers are not only faster but they are stable too. So, you can rely on them during heavy traffic surge on your websites.
Choosing the Best Free Web Hosting Services in Malaysia
It can be very tempting to host your website on a free web hosting account. And, we have to tell you that we are not against it. However, you should know that nothing is free in this world. That means you have to sacrifice on a lot of things when you are hosting your website on a free web hosting service. We have already talked about several of these.
Free web hosting also has its usefulness. But, when it comes to professional or commercial use then you must use premium web hosting. The difference between free and a premium web hosting is day and night. After you have used any premium web hosting once, you won't go back to use free web hosting anymore.
On top of that, you can start by using a premium shared hosting plan which will cost only about 3-5$ per month. That's not much if you compare it to the features and services you will receive with your paid plan.
So, our final verdict would be to suggest you opt for premium web hosting even if it is costly. Or else, you can use free web hosting as well for your temporary needs. We believe you will be able to make your decision with ease after reading this post.
Visit SiteGround or Exabytes Malaysia