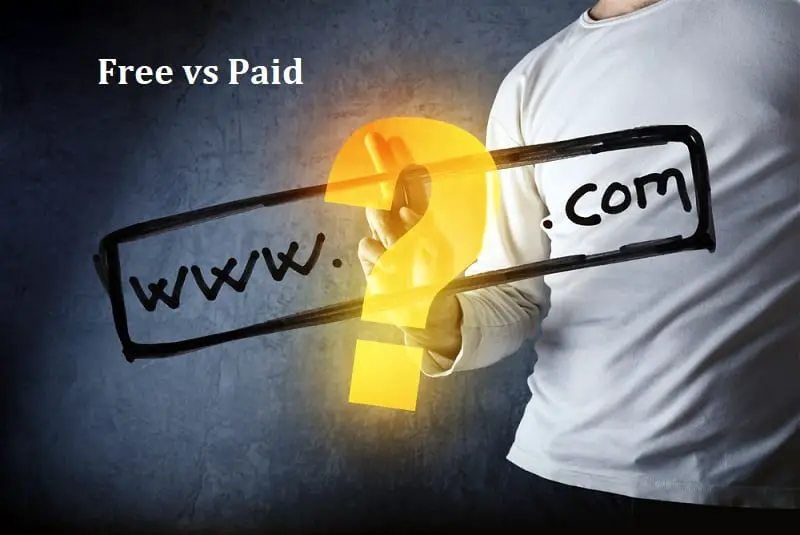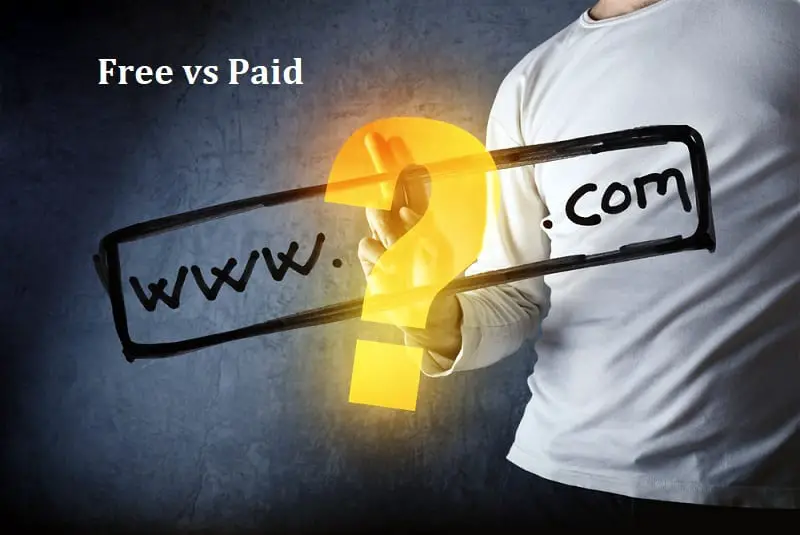 DISCLOSURE: This post may contain affiliate links, meaning when you click the links and make a purchase, we receive a commission.
Do you need to buy a hosting account? Or are free hosting services available out there? For your information, both paid and free web hosting are available. However, what is the difference between free and paid web hosting? In this post, we will be giving a quick rundown of the dissimilarities between paid and free website hosting for Malaysia web hosting.
Additionally, you will also find the pros and cons of these two options. We will also share brief reviews of the two best web hosting services for Malaysia web hosting. So that if you are looking for a good web hosting option, then you can select one of those.
Now, let's get to the good part…
Difference between Free Web Hosting vs. Paid Web Hosting
Free Web Hosting
As the name suggests, free web hosting services will offer you hosting for your sites for free. Yes, you have heard it right. They will charge nothing for the hosting account. You can host your site with them without spending any money. Some of the popular free web hosting options are:
● WordPress.com
● Wix.com
● Weebly.com
● Freehostia.com
● Hostinger.com, etc.
Paid Web Hosting
On the other hand, if you want a reliable web hosting, there are many companies that sell web hosting for an hourly, or monthly, or yearly fee. And, those web hosting services are known as paid web hosting. There are thousands of such paid web hosting companies in the world.
And, they offer various types of web hosting packages like shared hosting, WordPress hosting, Dedicated, VPS hosting, Cloud hosting, reseller hosting, enterprise hosting, and many more. Some of the notable paid web hosting services are…
Bluehost
HostGator
WP Engine
A2 Hosting
Exabytes, and the list goes on…
Why Is Free Web Hosting Not a Good Option for the Long-term?
Now, you might be tempted to host your websites in a free web hosting service. This is not a bad idea if you want to just try out website building and such. However, if you are going for a professional website that will grow for sure over time, then free web hosting will not be a good idea in the long run. Why? There are several reasons.
First, all free web hosting comes with many limitations like limited bandwidth, limited storage, limited control over your site, limited sub/add-on domains, ad placement, and more. Also, when you are using a free web hosting, all of your website files are under the control of your web host. So, if they go out of business, or if they stop their service, or if they terminate your account for any reason, you cannot get your files back. And, you cannot protest against their decision as well.
Now, if your site is growing on a daily basis. One time or another, those limited storage and bandwidth will start to runneth over. In that situation, you will have to pay them for additional storage. Also, those free web hosting services don't offer additional useful web hosting features that are available on paid hosting. So, in short, free web hosting is not a good option if you are serious about your websites.
For your convenience, we will talk about 2 paid web hosting services that are ideal for Malaysia web hosting in the next section.


SiteGround for Malaysia Hosting (Top Ranked)
Note: This website ReviewPlan.com is hosted on SiteGround
Server Response Speed Test Scored A+  
Latest Uptime Stats (Real Records)  
If you are familiar with web hosting, then you must be familiar with SiteGround. This is one of the biggest web host providers in the world. You will get all types of hosting such as WordPress, VPS, cloud, shared hosting, reseller hosting, and more.
As a user of SiteGround, we can tell you that they are really great when it comes to the performance of websites. Yes, our website (ReviewPlan.com) is hosted using SiteGround. In this instance, SiteGround has 6 data centers in the world.  And, one of them is located near Malaysia. We are talking about the Singapore data center of SiteGround.
So, for our Malaysian readers, it would be best if you host your site on their Singapore data center. SiteGround might not be a free web host, but they offer very budget-friendly web hosting packages compared to the features and facilities they provide.
For instance, with their web hosting packages, you will get features like CDN, unlimited emails, auto daily backup, SSL certificates, DDoS protection, AI anti-bot, WAF, SSD server, 24/7 support, and more for free of cost. So, you can choose SiteGround without any doubt.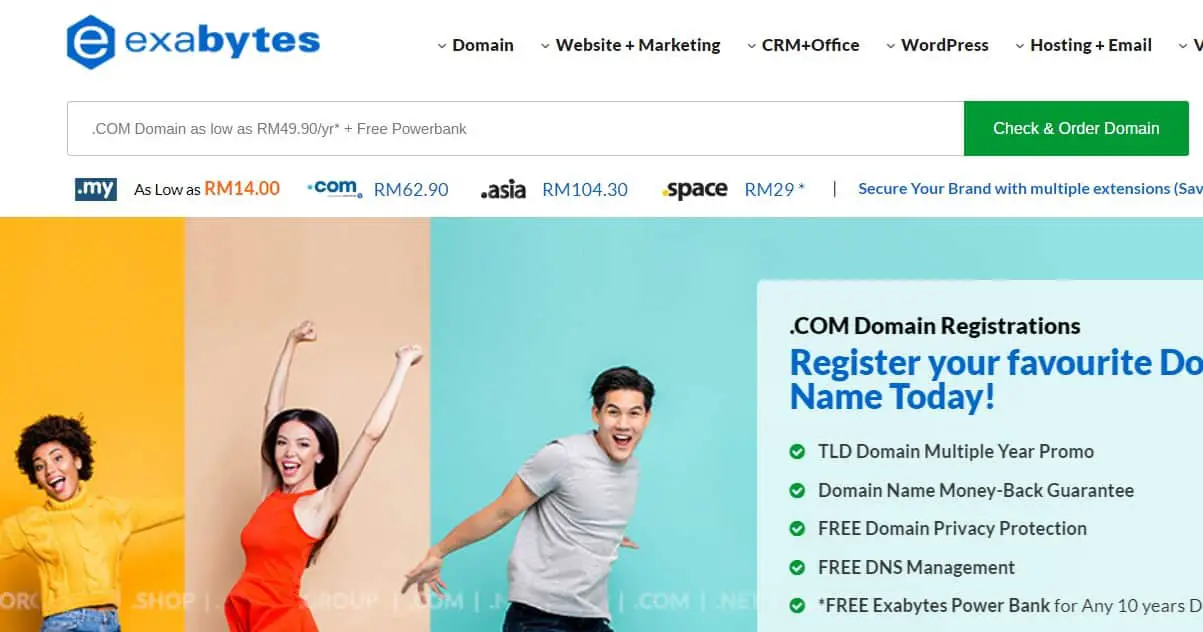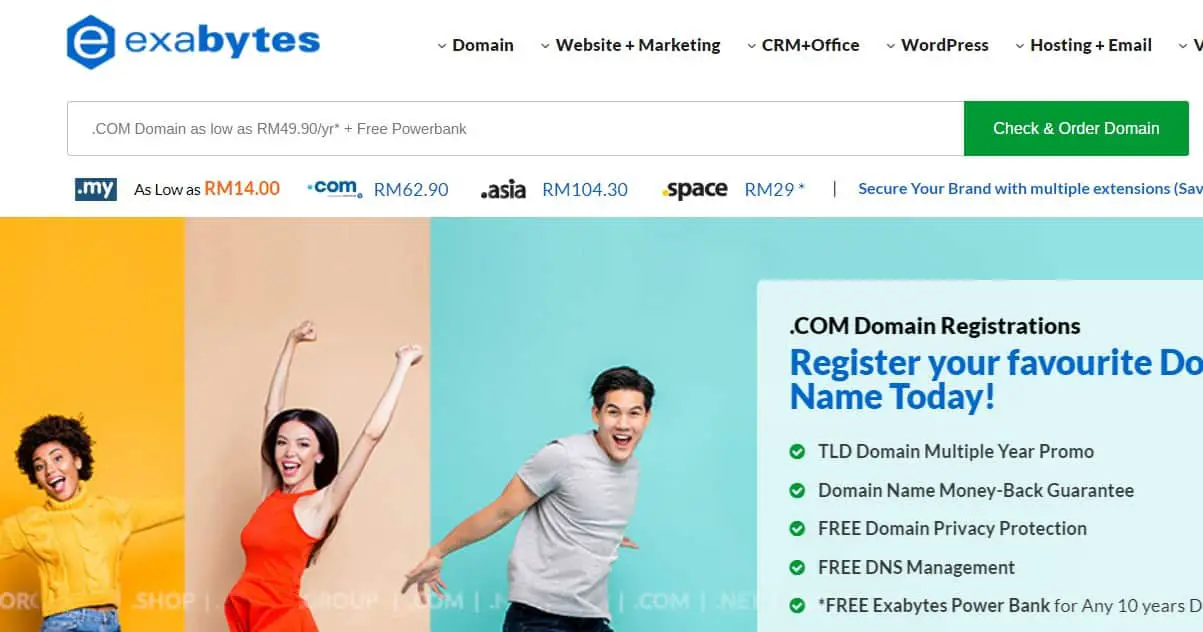 For Malaysian website owners, Exabytes should already be a familiar name. Because this is a Malaysia-based company. Thus, they also have their data centers in Malaysia. So, you can host your own Malaysian websites with Exabytes to store them in their Malaysian data centers.
They also offer all of their web hosting packages at a very reasonable price. And with them, you will get all the useful features for free. They have 24/7 customer support via live chat, phone, email, and WhatsApp. They also offer website designing, SEO, digital marketing, domain registration, etc. services along with web hosting services. Like other web hosting services, Exabytes also has a 99.9% uptime guarantee.
And, they have 2 types of website design service. The first one is to design online store websites within 3 days. And, they also design normal websites in 7 days for a small amount of fee. If you are not an experienced designing website, you can take these packages. At the moment, they have more than 140 thousand customers worldwide. So, you can be one of them if you want to.
Wrap Up
In this post, we have talked about both free and paid web hosting services. Both of these options have their benefits and disadvantages. However, we think the best option is to go with paid hosting. On the other hand, if you are thinking about just trying out website hosting or just want to create a demo website, then you will be better off with a free web hosting service. And, if you are eager about paid web hosting for Malaysia, then SiteGround would be a top pick.