Editor Rating

Rated 4.5 stars

Outstanding
---
Reviewed by:

Published on:

Last modified:
---
DISCLOSURE: This post may contain affiliate links, meaning when you click the links and make a purchase, we receive a commission.
Our Top Ranked #1 Web Host

Ideal for WordPress, Joomla, Drupal and eCommerce
What is GlowHost Hosting?
GlowHost offers broad spectrum web hosting solutions to a wide range of customers worldwide. For more than 15 years, the company has been delivering value for money hosting to its more than a million customers through its 18 cutting-edge data centres. GlowHost offers high-performance web hosting services to every continent on the planet.
Along with its 91-day money back guarantee no questions asked, the company also specialises in offering custom designed web hosting solutions above and beyond preconfigured hosting packages.
GlowHost also offers a complete white glove transfer service that makes it super easy for users to migrate their websites from their previous host to GlowHost absolutely free of cost. All this along with an A+ rated accreditation from the BBB, and you start to imagine what the expectations from the company are. Read on for the full review.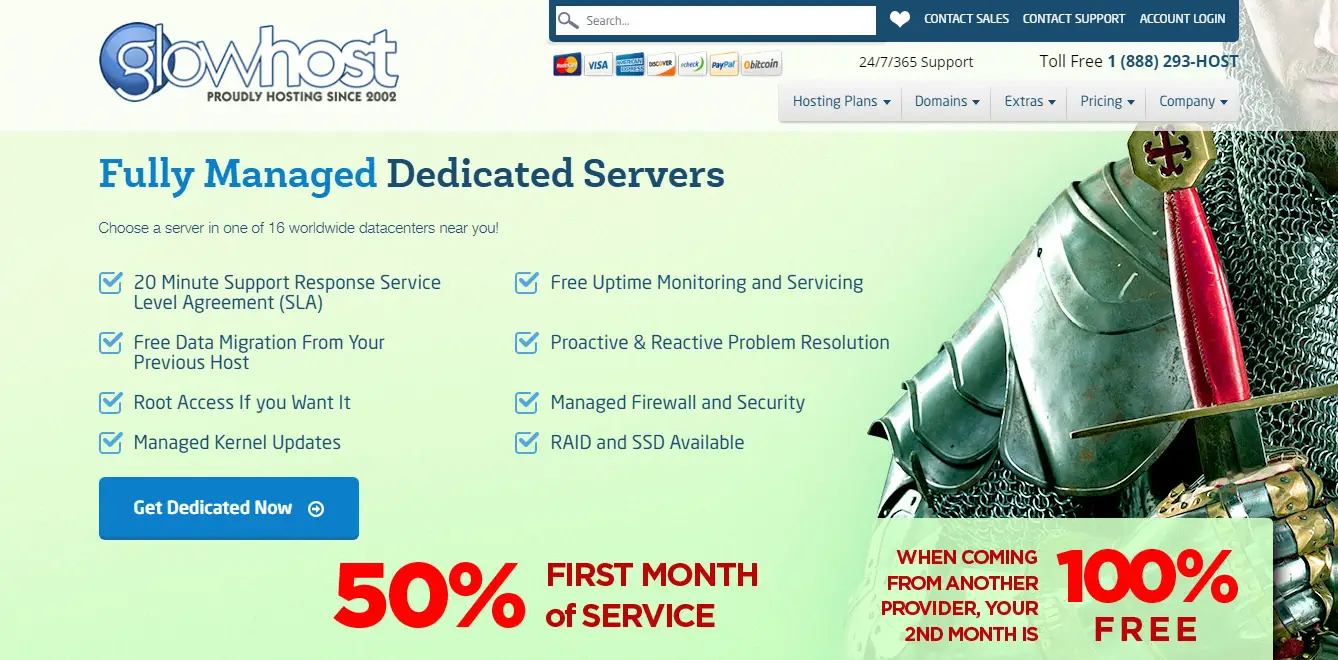 GlowHost Reviews on Hosting Plans and Services
Starting off with the comprehensive range of shared hosting plans from GlowHost, these plans are affordable and perfect for almost any kind of entry-level hosting requirements.
From individual blogs, personal websites, to possibly even small e-commerce websites, shared hosting is a cheap and easy way to get your web venture online. As long as you are not dealing with huge amounts of web traffic, shared hosting works out just fine.
All shared hosting plans come with the McAfee Secure verification and the SohoLaunch website builder tool is positively essential when it comes to building professional and attractive websites without knowing any coding.
GlowHost Reviews on Semi-dedicated Hosting
If you want a step up option, semi-dedicated hosting might be of use to you. These are similar to shared hosting plans except that a server is shared by only a limited number of users, in this case, 30 per server. This provides you with greater resources and a significant boost in performance without breaking the bank with the costs associated with a true semi-dedicated server plan.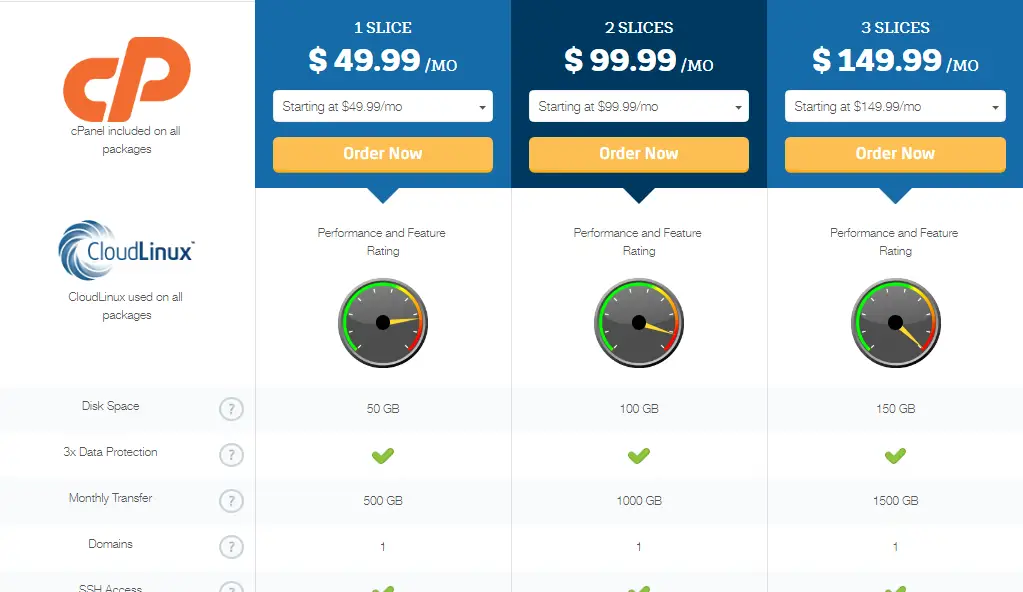 GlowHost Reviews on VPS Hosting
If you truly want to move your hosting into the cloud, go with the virtual private server plans from GlowHost. The company calls these virtual dedicated servers but at its core, the plans are quite similar to traditional VPS hosting plans.
These plans offer you the same high performance you can expect from a dedicated server platform but with the same flexibility and scalability associated with a cloud platform.
Increase your resource allocation and performance parameters at the click of a button to rapidly deal with unpredictable load scenarios. All plans come with 2 included IP addresses and a redundant RAID configured storage array that both improves performance and enhances reliability and resistance against data corruption.
cPanel control panel and Web Host Manager licences are also included. Also included are the Softaculous one-click installation service and Kernelcare security services. You can also customise your hosting platform by purchasing resources like IP addresses, dedicated memory, storage space, and transfer bandwidth a la carte.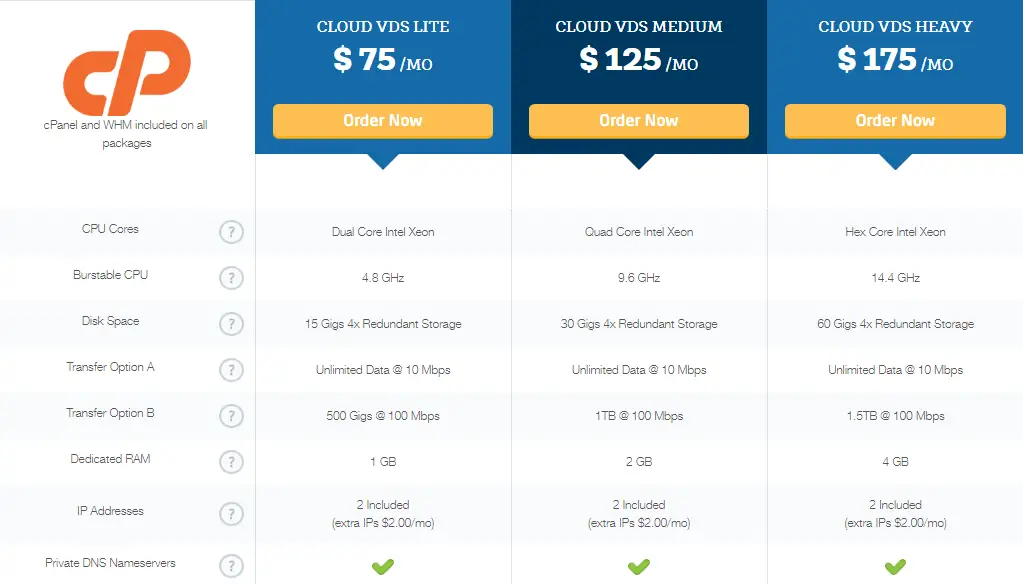 GlowHost Reviews on Dedicated Hosting
Finally, we arrive at the dedicated server tier from GlowHost. These plans are the most expensive hosting options you can go with but they also come with huge performance benefits.
Dedicated servers offer physical resource isolation, which means you get access to the full resources of your server. These plans also offer tremendous reliability since you directly control your server configuration and your data is physically isolated from other users, making dedicated servers extremely secure.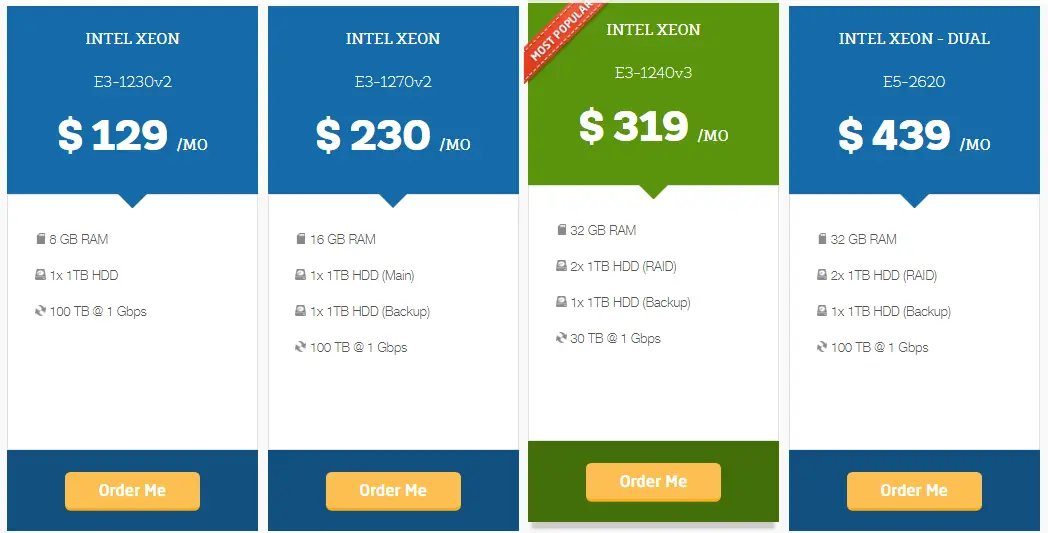 GlowHost Reviews on WordPress Hosting


GlowHost does offer optimized WordPress hosting plan that focuses on WordPress users. You can, of course, install WordPress on any GlowHost hosting platform if you are looking for a hands-off approach to WordPress hosting.
GlowHost Reviews on Support and Customer Service
GlowHost has definitely made its mark by offering excellent customer service throughout its operations. Technical support is also superb, with service personnel able to quickly solve even the most complicated issues. It is dedicated to customer service that differentiates GlowHost from the rest of the players in the crowded arena of hosting service providers.
GlowHost Reviews on Uptime Performance and Server Status
GlowHost servers are quite reliable overall. There is a little bit of downtime in the service record but uptime is pretty decent for the prices you pay. Speeds are consistent and unless you run extremely mission-critical applications, GlowHost will suit your needs just fine.
Good and Bad of GlowHost
Good
Affordable hosting plans
Wide range of hosting services
Excellent customer service
Value for money hosting
Tons of free services bundled
Bad
High performance plans not priced competitively
Summary of GlowHost
GlowHost delivers value for money hosting at a price that won't break the bank. For the vast range of hosting requirements, GlowHost makes a pretty compelling case.
Compare GlowHost With Our Top Ranked Web Hosts!
SiteGround vs HostGator vs GlowHost

GlowHost

SiteGround

HostGator
Rating

Rated 4.5 stars

Rated 4.5 stars

Rated 4.5 stars

Price

$4.95/month

$3.95/month

$3.95/month

Criteria