Editor Rating

Rated 4 stars

Excellent
---
Reviewed by:

Published on:

Last modified:
---
DISCLOSURE: This post may contain affiliate links, meaning when you click the links and make a purchase, we receive a commission.
Our Top Ranked #1 Web Host

Ideal for WordPress, Joomla, Drupal and eCommerce
What is Hawk Host?
Hawk Host was established in the year 2004. Since then, it has grown quickly and now is one of the largest hosting providers out there. The company has 5 data centers established across the globe and therefore is capable of providing a variety of services.
The company is pretty good at providing a variety of hosting services, such as shared, dedicated, reseller and semi-dedicated. The majority of the companies that attempt to give all types of hosting services end up reducing their quality. However, the Hawk Hosting Company has successfully avoided this kind of problem.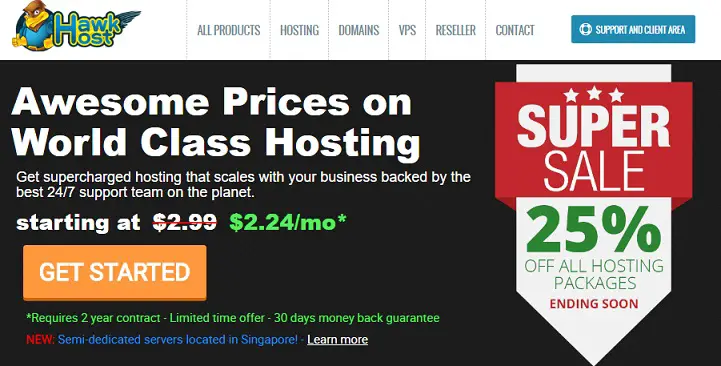 The original brand name of Hawk Host is Devoted Host and it started its operations in the year 2004. The company has successfully rebranded since then, especially after one of the founders of the company departed. The company was renamed as Hawk Host in the year 2008. This implies that Hawk Host has over a decade of experience with respect to web hosting business.
They became a Canadian corporation just after 6 months of the rebranding. Hawk Host is known to be a standard web hosting service provider irrespective of their complex history. The main focus of the Hawk Host web hosting service is shared web hosting. Additionally, the company also offers semi-dedicated and reseller VPS hosting services.
Read this Hawk Host hosting review for having a more insight into their services. There are several Hawk Host web hosting reviews over the web.
Hawk Host Reviews on Hosting Plans and Services
A look into the Hawk Host hosting plans and Hawk Host domain features
Many features that you desire in a hosting service is completely provided by Hawk Hosting. The features start with a low-level package which has certain limitations. However, it is extremely good in case of an entry level blog.
You can go through their shared hosting packages until you come across the 'Super' package which is quite good. The limit on the disk space is around 24000 MB, which is around 2.4 GB. This is far more than what is required by the majority of the sites.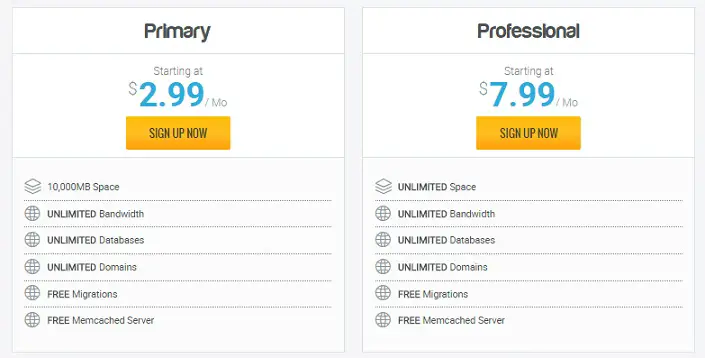 Hawk Host Reviews on VPS Hosting Plan
You can request the company to provide you a VPS server, a dedicated or a semi-dedicated hosting in case you have outgrown the options regarding shared hosting. Irrespective of the package you opt for, you will receive certain features, such as LiteSpeed which is a premium site builder.
Overview of Hawk Host Hosting Services
4 shared hosting plans are provided in Hawk Host shared hosting service for the customers to choose from. Each plan is slightly priced higher than the lower plans with an option of paying on a monthly, quarterly, half-yearly or yearly basis.
Shared hosting plans usually work their way from disk space of 3,000 MB and 45 GB bandwidth on a monthly basis (in case of Basic plan), up to disk space of 24,000 MB and 360 GB bandwidth on a monthly basis (in case of Super).
Hawk Host's reseller plans and shared hosting plans are structured quite similarly. Four options are available starting from 15 GB disk space with the monthly bandwidth of 300 GB along with a maximum of 50 accounts.
4 semi-dedicated hosting plans are available for customers who desire greater power without any additional expense of the dedicated servers. These plans start with disk space of 20,000 MB and a bandwidth of 350 GB on a monthly basis, up to disk space of 50,000 MB and bandwidth of 1,200 GB on a monthly basis.
4 VPS hosting plans are offered under the Hawk Host VPS plans. The Basic plan offers disk space of 10 GB and a bandwidth of 250 GB on a monthly basis. All the customers are guaranteed with 384 MB RAM, which can be maximized up to 768 MB.
The CPU power is equally shared amongst all accounts of VPS on the host server. The plan spans up to a Super plan which offers a disk space of 40 GB, a bandwidth of 550 GB and 2048 MB RAM which can be increased to 3048 MB. Besides, Hawk Host domain services are worth considering because of the benefits offered.
Hawk Host Reviews on WordPress Hosting
Hawk Host WordPress services are fast and easy to install. WordPress website can be installed in a couple of minutes with the one-click install process. Free expert migration and support are offered by the company. The team offers assistance in moving WordPress sites. The servers have been optimized for tuning WordPress in order to have a much better experience.

Hawk Host Reviews on Support and Customer Services
24/7 phone support is provided by Hawk Host. Moreover, accessing their ticketing system is quite simple and monitored all the time. Hawk Host support is also reliable. A support blog is provided by Hawk Host to alert any outages in addition to several self-help documentations. Several accounts of social media, like Google+ and Facebook are monitored for very simple questions.
Hawk Host technical service deals with any kind of technical-related queries through the ticketing system. The extremely well-known control panel is provided by Hawk Host for most of the needs of site management. Hawk Host contact details have been furnished on the site for help. Thus, Hawk Host help is considered to be reliable in the industry.
Hawk Host Reviews on Uptime Performance and Server Status
One can get around 99.9% Hawk Host uptime guarantee with respect to their hosting services.  In case your site goes down due to issues regarding the data center or server and if it falls below this SLA, a discount on your next monthly bill will be ensured. The discount starts at 10% and can go up to 100% in case your downtime for a month is higher than 1%.
Any kind of outage is not experienced by the majority of the people and therefore a stable environment is provided by Hawk Host. Hawk Host has 6 data centers across the globe which contribute to the impeccable Hawk Host Speed.  4 out of 6 are located in the US, while the remaining two are located in Singapore and Amsterdam.
Strong network connections, as well as complete power backup, have been provided to avoid any kind of outage. Maintenance data can be viewed by the users on each data center in addition to its technical specifications.
Speed test can be performed by the customers in each data center to check the quickest one out of the 6 data centers. They can also check the download speed of different test files. Hawk Host down time issue has not been mentioned much by their clients. Hawk Host Status is updated on the website regularly.
Good and Bad of Hawk Host
Good
Several hosting options available to choose from
Good options for mid-level, including semi-dedicated solutions
6 globally placed data centers
Multilingual cPanel based on the preference of the customers
24/7 phone support to all of the customers
Cons
Bad
cPanel comes at an additional cost for VPS customers
Absence of fully dedicated servers
Summary of Hawk Host
Hawk Host stands quite strongly against several web hosting companies for their price range.  All of their resellers ,shared hosting as well as semi-dedicated hosting accounts come with a 30-day money back guarantee (unless there is violation of terms and conditions by the customer). The majority of the people can obtain a package which they consider as ideal for their needs.
Compare Hawk Host With Our Top Ranked Web Hosts!
SiteGround vs HostGator vs Hawk Host

HostGator

SiteGround

Hawk Host
Rating

Rated 4.5 stars

Rated 4.5 stars

Rated 4 stars

Price

$3.95/month

$3.95/month

$2.99/month

Criteria