Editor Rating

Rated 4.5 stars

Outstanding
---
Reviewed by:

Published on:

Last modified:
---
Our Top Ranked #1 Web Host

Note: This website ReviewPlan.com is hosted on SiteGround
Latest Uptime Stats (Real Records):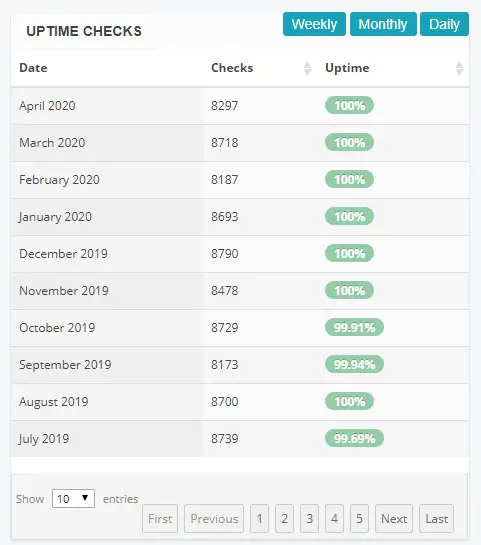 Server Response Speed Test Scored A+: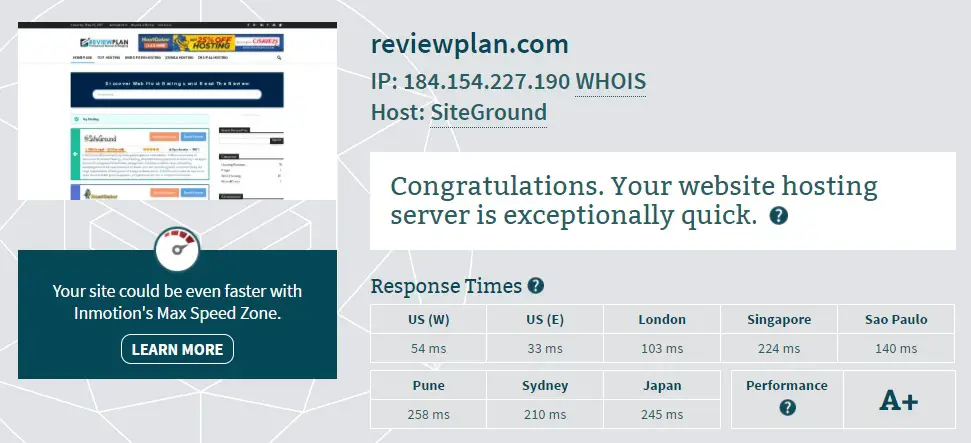 What is Hivelocity Hosting?
Hivelocity was established in 2002 with the singular aim of providing a simple and easy solution to dedicated web hosting services. Hivelocity is not a traditional consumer oriented brand but a high-level service provider offering state of the art dedicated servers, colocation services, and cloud hosting services.
Hivelocity is compliant with some the most rigorous security standards in the world, including HIPAA, PCI, and SSAE 16 certification simultaneously. The company aims to put the customer before all business needs, and that certainly sounds good in theory.
But how good are its hosting plans?
Read the full review to find out.
Hivelocity Reviews on Hosting Plans and Services
Hivelocity is unlike other traditional web hosting service providers in that it does not really function as a traditional web hosting service provider.
The company has dedicated hosting plans available, but that is where the similarities end.
Beyond that, Hivelocity is more akin to an IaaS or Infrastructure as a Service, provider rather than a web hosting services provider.
Hivelocity Reviews on Dedicated Hosting Solutions
While Hivelocity does not have any offerings in the shared hosting or VPS (virtual private server) hosting domain, it has an extremely strong and robust dedicated hosting portfolio.
With Hivelocity dedicated hosting you get access to a private LAN system with support for IPMI and intelligent power management, continuous service monitoring, an excellent custom designed interface for managing cloud DNS, robust Network Layer Intrusion Detection System, unlimited inbound traffic at no cost, and a service level agreement that guarantees network uptime of 99.99%.
This is in addition to the company's flagship effort that automatically distributed and synchronizes network traffic over 8 different transit providers, leading to increased reliability and throughput than if the whole traffic was routed via one pipeline. Hivelocity also allows private traffic between multiple servers to flow at no extra cost.
Hivelocity maintains a fairly well thought out list of preconfigured servers that have been designed with typical needs in mind and loaded onto the racks in the data center for instant deployment. These plans are typically up and online in less than minutes.
However, you can design your own custom server according to your requirements and desires. Hivelocity promises deployment in less than 4 hours. That is pretty impressive for a company that operates more than 30,000 servers in its server farms.
While the pre-configured "Instant Deployment" servers do not have any possibility for customising the hardware, you can have the operating system, software installed, bandwidth access, and other add on services like firewalling and automatic backups customized to your liking.
As of writing this, Hivelocity's cheapest dedicated hosting plan cost USD 119 and offered a single processor server with a quad core Intel Xeon E3-1230 v5 processor, based on the Skylake architecture, clocked at 3.4 GHz and with support for Hyper Threading, 16 GB of high performance RAM, 480 GB of data storage on high speed solid state drives or SSDs and 20 TB of bandwidth.
The company's most expensive plan costs USD 1879 and comes with a dual process server with two 12 core Intel Xeon E5-2690 v3 processor, based on the Haswell architecture, clocked at 2.6 GHz and with support for Hyper Threading, 512 GB of high performance RAM memory, four 1600 GB SSDs for a combined data storage capability of 6400 GB or 6.25 TB of data, and unmetered bandwidth at a continuous 1 Gbps data rate.
One of the company's key attractions is that it provides its clients with the ability to choose a plan with an unmetered 1 Gbps port. This allows clients to max out the data transfer rate on this port for as long as they want without any restrictions on bandwidth.
These plans preclude any bandwidth overages because you get access to what is effectively unlimited bandwidth. To put it in perspective, operating this port at its maximum data rate for an entire month will amount to approximately 330 TB of data transferred.
Hivelocity dedicated hosting plans already include continuous onsite management by skilled technicians and engineers who ensure that you experience no down time at all, no matter what.
Hivelocity also offers award winning colocation services at its data centers in Tampa and Atlanta. Backed up by multiple layers of redundancies, Hivelocity facilities have enjoyed high power uptime for years and each has passed the rigorous SSAE 16, HIPAA and PCI certification audits.
The company also offers private cloud services for outsourcing DevOps and building highly scalable private cloud based solutions on a number of platforms, such as OpenStack, ProxMox, VMWare, Microsoft Hyper V, etc.
Hivelocity engineers can also build a custom solution tailored to your needs if these pre-configured options do not fit your needs.
Hivelocity Reviews on WordPress Hosting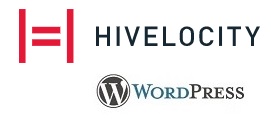 Because Hivelocity operates dedicated hosting solutions, WordPress compatibility is not an issue at all. You are in complete control over what is installed on your hardware and what dependencies or add ons are supported. Thanks to this, implementing WordPress CMS based operations on Hivelocity hosting is easy.
Hivelocity Reviews on Support and Customer Service
Hivelocity has some of the best customer services of any hosting service provider. Maybe that is partially because Hivelocity is not really a hosting services provider but more of an IaaS provider.
Be that as it may, technical support was extremely knowledgeable and efficient about finding solutions to problems and effectively communicating them to you.
You can contact Hivelocity customer service should you need any help on absolutely anything 24 hours a day, 365 days a year, over the telephone, email, or IM.
Hivelocity Reviews on Uptime Performance and Server Status
Backed up by a 99.99% service level agreement and data centers compliant with HIPAA, PCI, and SSAE 16 standards, Hivelocity has some of the best server uptime status records of any hosting services provider.
Thanks to multiple layers of redundancies that can stave off power outages to network issues, Hivelocity servers have seldom faced any down time.
Good and Bad of Hivelocity
Good
Excellent dedicated hosting services
Stronger feature portfolio than the competition
Rapid deployment is a boon to resource heavy, time sensitive operations
Ability to tailor any plans to a customer's exact requirements
Compliant with the most rigorous service level standards
Bad
No budget plans
No hosting options available other than dedicated hosting
Not suitable for people who do not already know what they are doing
Summary of Hivelocity
Hivelocity seems to be the professional's choice for availing the best hosting services on the market. With extremely high reliability and performance, Hivelocity is definitely one of the best top tier hosting services provider in the business.
Compare Hivelocity With Our Top Ranked Web Hosts!
SiteGround vs HostGator vs Hivelocity

SiteGround

HostGator

Hivelocity
Rating

Rated 5 stars

Rated 4.5 stars

Rated 4.5 stars

Price

$3.95/month

$3.95/month

$109/month

Criteria