Editor Rating

Rated 4 stars

Excellent
---
Reviewed by:

Published on:

Last modified:
---
Our Top Ranked #1 Web Host

Note: This website ReviewPlan.com is hosted on SiteGround
Latest Uptime Stats (Real Records):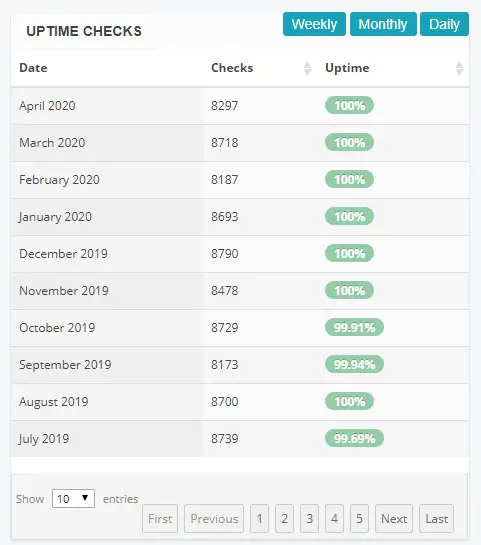 Server Response Speed Test Scored A+: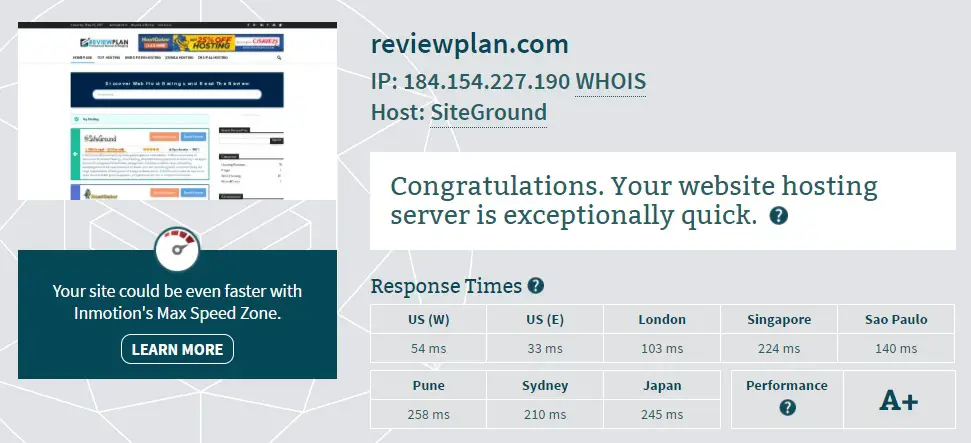 What is HostDime?
HostDime is one of the oldest web hosting service providers in the business. Established in 2001, the company is synonymous with reliability and steady performance in hosting circles.
The company used third party servers to provide shared hosting services for some time before they set up their very own data center in 2003. HostDime now provides ISP services too, thereby diversifying its service portfolio to a large extent.
The company has definitely come a long way since 2001, with over 30000 privately owned servers and more than 100000 websites. HostDime offers some of the most compelling reasons in the industry for web hosting services, but are they any good?
To find out, read the full review.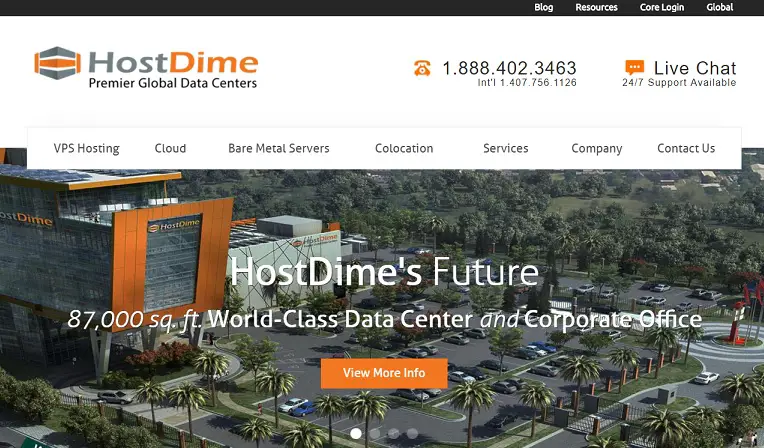 HostDime Reviews on Hosting Plans and Services
HostDime Reviews on VPS Hosting
HostDime offers some of the strongest dedicated hosting plans in the business. The company's flagship hosting packages are for the managed virtual private server (VPS) hosting plans.
HostDime Linux VPS Hosting
The beginning plan Linux VPS1 costs USD 75 per month and comes with 60 GB of storage on high-speed SSDs, 2 GB of RAM, 15 TB of monthly bandwidth at rates of 45 Mbps, CentOS systems for granular control over your data, included cPanel and WHM, along with KVM virtualization.
HostDime Windows VPS Hosting
Managed VPS hosting services are also available on the Windows platform if you have custom developed software or enterprise products to run. The beginning plan offers the same resources as Linux plans but comes with Windows, Plesk, Microsoft SQL server and MySQL pre-installed. It costs USD 95 per month and more expensive plans are also available for users with higher demands.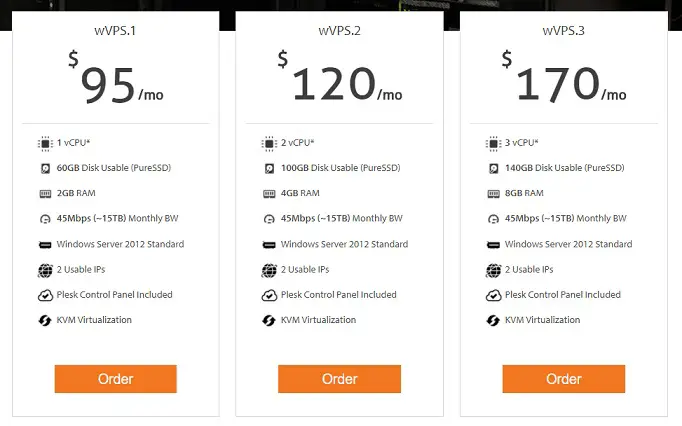 HostDime plans come with SSD storage at all price points. The company implements enterprise SSD technology in RAID 10 configurations, resulting in very high performance without compromising reliability.
The high speed optic fiber communication links ensure that there are no bottlenecks in performance. HostDime also provides ISP services, you get access to private IPs and the ability to customize DNS records as you see fit for your purposes. Private email server IPs are also possible for enhanced security and performance.
The KVM hardware virtualization technology ensures that your server operations are scalable and perform reliably. With virtual machines, sandboxing and resource allocation are extremely easy, leading to complete peace of mind.
HostDime offers some of the most reliable web hosting services in the business. Its platform is entirely pre-secured for enhanced protection against OS and kernel vulnerabilities, making it the platform that is equipped to deal with vulnerabilities. With fully managed services, you can rest assured all your needs will be met and then some.
HostDime Reviews on Dedicated Hosting
Power users or enterprise clients often require old school dedicated hosting services, and HostDime does not let down on those counts. With fully managed dedicated hosting plans, the company offers unparalleled performance and flexibility when it comes to web hosting services.
Coupled with award winning customer support, HostDime fully managed dedicated hosting services are nigh on unbeatable.
The cheapest plan comes with a quad core Intel Xeon CPU at 3.4 GHz, 16 GB RAM, 256 GB storage on SSD or 1 TB of storage on conventional hard drives, 25 TB bandwidth at 75 Mbps, 1000 Mbps burstable GigE uplink for superior connectivity and performance, 4 usable IPs, 64 bit CentOS and a fully customizable cPanel and WHM interface.
All dedicated plans are fully managed, thereby eliminating any hassle when it comes to getting the best performance out of your systems for your hosting requirements. HostDime keeps state of the art data centers with hot swappable drive bays, giving you unparalleled flexibility even when it comes to the actual hardware in your servers.
Depending on your requirements, you can go up to a USD 1199 per month plan that gives you 36 CPU cores and 128 GB of RAM for those really resource hungry server side applications.
HostDime plans come with preconfigured DDoS protection from Arbor and CORE client portal, which is a proprietary client management and interface program that allows you to manage your dedicated servers from one page.
The CORE portal brings together all the various services and gives you a unified interface from which you can exert granular control over your server systems irrespective of where you are physically located at the moment.
HostDime also provides a wide range of domain registration services with no yearly maintenance charges. You can customise DNS entries and WHOIS records to your convenience. If you are looking for a one stop shop for all your hosting needs, you could definitely do a lot worse and pay a lot more than you will with HostDime.
HostDime Reviews on WordPress Hosting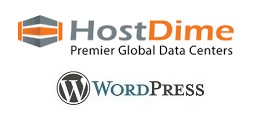 It is not for nothing that WordPress is the most popular and widely used content management system in use today. HostDime offers tight WordPress integration and comes with pre installed one click install services for any other web apps you might want to install on your servers. WordPress support is also included so you can do nothing wrong when it comes to hosting services with HostDime.
HostDime Reviews on Support and Customer Service
With its award winning customer service and technical support, HostDime is full reputed to be a very customer friendly company. Customer support services are available 24 hours a day, 7 days a week, 52 weeks a year.
You can reach them by IM, phone or email. For such a legacy company, this level of service is to be expected and HostDime delivers on all counts. Whenever you need help, you need only contact HostDime customer services.
HostDime Reviews on Uptime Performance and Server Status
HostDime hosting services are some of the most reliable hosting services in the business. Their data centers are absolutely state of the art, with pervasive power backup systems and more than adequate redundancies in place.
Power backup can run for days on end, the unexpected power outages cannot affect their hosting performance. Regular server maintenance and testing are done to ensure that no problems are encountered when you do not expect them. With strong server uptime status and a very low down time record, you can rest assured that HostDime servers excel in speed as well as reliability.
Good and Bad of HostDime
Good
Superior performance
Great reliability
Large number of managed hosting plans
Extensive domain management services
Award winning customer service
Bad
Expensive than competitors
Software options are limited
Summary of HostDime
HostDime offers some of the most compelling reasons to change your hosting service provider. The company has been in business for a very long time and offers a great level of services that less competitor can match. With its 90 day money back guarantee, you should definitely give the company a shot.
Compare HostDime With Our Top Ranked Web Hosts!
SiteGround vs HostGator vs HostDime

SiteGround

HostGator

HostDime
Rating

Rated 5 stars

Rated 4.5 stars

Rated 4 stars

Price

$3.95/month

$3.95/month

$75/month

Criteria