Editor Rating

Rated 4.5 stars

Outstanding
---
Reviewed by:

Published on:

Last modified:
---
Our Top Ranked #1 Web Host

Note: This website ReviewPlan.com is hosted on SiteGround
Latest Uptime Stats (Real Records):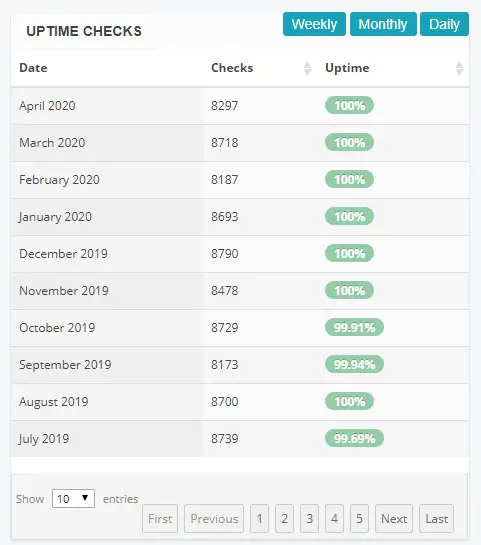 Server Response Speed Test Scored A+: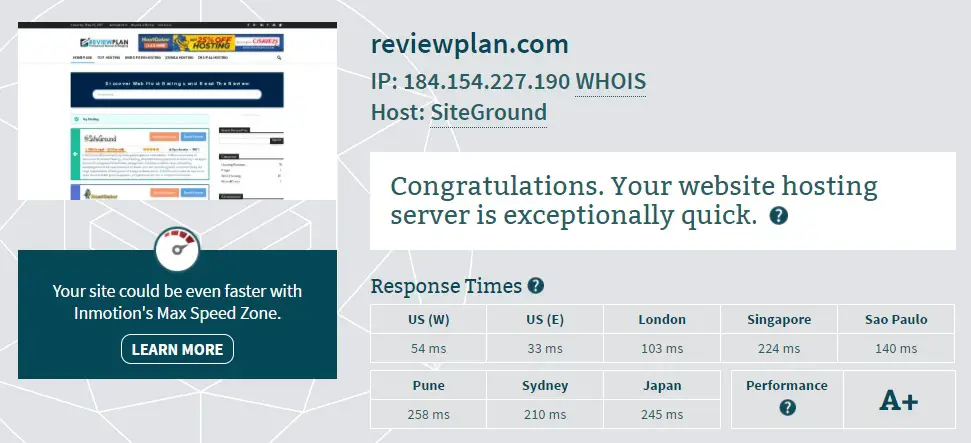 What is Hostiserver?
Hostiserver is a professional business grade hosting service provider. The company separates itself from the current crop of hosting service providers by targeting business grade users exclusively.
By focusing on one category of hosting, Hostiserver ensures that the services they do offer are competitive and high performance. With their state of the art infrastructure and network hardware installation, Hostiserver promises to deliver the most bang for your buck when it comes to professional web hosting services.
Does it deliver on those promises?
Read the review to find out.
Hostiserver 

Reviews on Hosting Plans and Services
Hostiserver is a business oriented hosting services provider. As a result, the company does not offer any budget or shared hosting services. This simplifies the company's product lineup and allows them to increase operational efficiency, as well as provide a higher quality of service to all their customers.
Additionally, because shared hosting plans are typically purchased by individuals and small business, it also runs contrary to the professional image that Hostiserver is trying to cultivate.
Hostiserver 

Reviews on VPS Hosting Plan
The company does, however, provide VPS hosting and dedicated servers for business grade hosting requirements.
VPS hosting plans start at USD 19.95 per month for a dual processor core, 2 GB of RAM, 50 GB of SSD storage, 3 TB of transfer bandwidth, and 1 IP address included.
The plan goes all the way up to a USD 39.95 per month plan that comes with 2 cores processor, 4 GB of RAM, 80 GB of SSD storage, 4 TB of transfer bandwidth over, and 2 IP addresses.
VPS plans are perfect for users who want the power and performance of traditional dedicated hosting but are not yet certain of their usage requirements. Overpaying for underutilized web resources is something that any client wants to avoid.
VPS is the perfect solution for that without compromising on performance. Depending on server load and site traffic, resource allocations can be changed dynamically to offer you the right amount of resources necessary and no overhead.
Add on services like Windows Server operating system and SQL Server are available as paid ones. SSH and FTP access is included by default.
Hostiserver 

Reviews on Dedicated Hosting Plan
If your particular business needs dictate a dedicated server plan, Hostiserver has you covered. The company operates data centers in both the United States and Netherlands, meaning you can choose the location of your server depending on where you expect the majority of your web traffic to originate from.
Dedicated server plans start from a quad core Intel Xeon E3 processor with 16 GB ECC DDR4 server grade RAM, 2 TB of SATA hard drive based storage, 20 TB of transfer bandwidth, 250 GB of offsite backup services, and 2 IPv4 addresses for USD 130 per month.
Dedicated hosting plans also come with the paid addon option of full server administration and management, including specialized technical support. This leads to increased reliability and sustained performance at peak levels irrespective of server load.
Full-time server monitoring also means that rebound time from any soft or hardware failure is extremely quick because the fault will be identified as soon as possible and corrected by the team of expert technical support professionals at Hostiserver.
Additionally, IPv6 servers are provided at no extra cost, giving Hostiserver an edge over the competition. All MySQL databases are also automatically updated, meaning that in case of catastrophic hardware failure or data corruption, your data will remain safe and secure.
Hostiserver 

Reviews on WordPress Hosting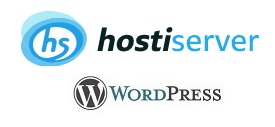 Hostiserver is a premium hosting services providers targeted towards business and corporate clients, no shared hosting plans are offered. CMS based hosting plans such as WordPress hosting or Joomla hosting will be performing well on their VPS and dedicated hosting platform too.
WordPress is one of the most robust CMS in use today, powering many of the world's biggest and highly trafficked websites. WordPress is also used by a great many numbers of corporate and business clients as a backend to their web ventures.
Needless to say, Hostiserver completely supports the WordPress development platform and supports all related and add on services like extensions and plugins that are designed to work with WordPress.
Hostiserver 

Reviews on Support and Customer Service
Customer service at Hostiserver is brought to you via the online ticketing service. Other than that though, customer service is strictly adequate, especially when you consider the client base that the company is targeting.
For a professional hosting service provider, we would expect customer service and technical support to be of top priority. Sadly, that might be not the case here. Unless you pay extra for dedicated server management, the standard customer service and technical support is nothing to write home about. Not bad, but not very good either. There is definitely room for improvement here.
Hostiserver 

Reviews on Uptime Performance and Server Status
Hostiserver maintain impressive server uptime status. The company has encountered very little service down time and has consistently maintained speed and performance. Hostiserver delivers robust and reliable services around the year.
Good and Bad of HostiServer
Good
High-quality hosting services
Value for money offerings
Inexpensive VPS plans make up for lack of shared hosting
Comprehensive choice selection of dedicated servers
Included off site backup facilities is killer
Bad
Customer service is strictly satisfactory
Summary of Hostiserver
Hostiserver aims to deliver professional hosting services and mostly delivers. Unimpressive customer service aside, the company keeps its promise of providing great performance while still delivering good value for money.
Compare Hostiserver With Our Top Ranked Web Hosts!
SiteGround vs HostGator vs Hostiserver

SiteGround

HostGator

Hostiserver
Rating

Rated 5 stars

Rated 4.5 stars

Rated 4.5 stars

Price

$3.95/month

$3.95/month

$19.95/month

Criteria