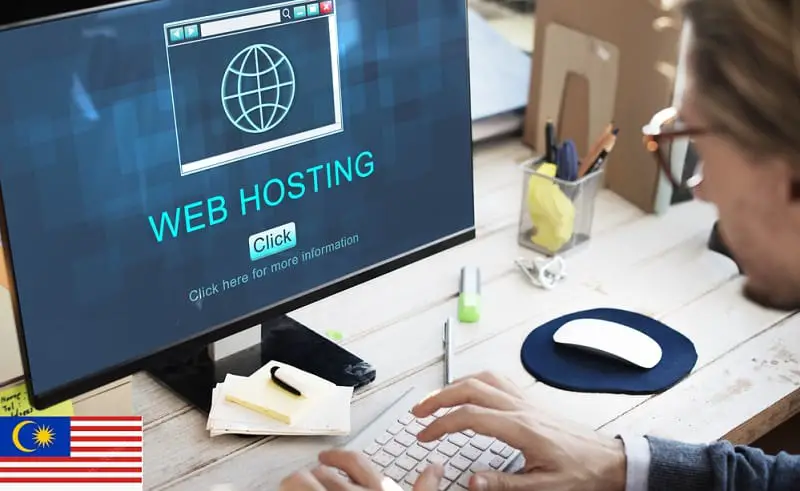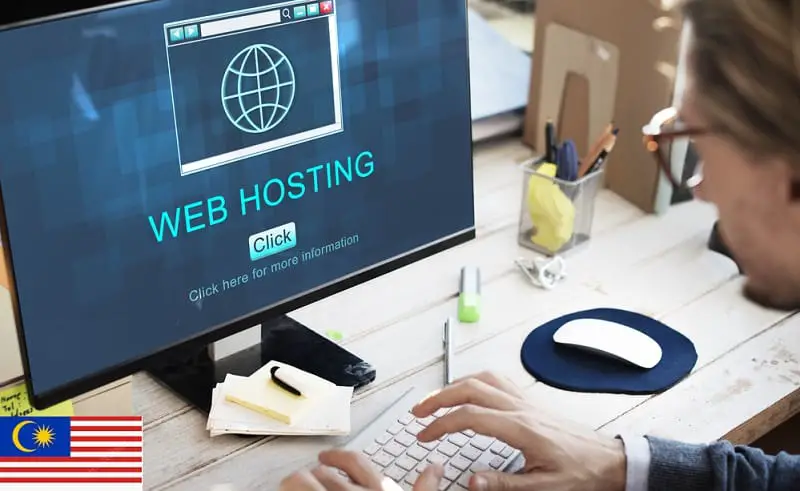 DISCLOSURE: This post may contain affiliate links, meaning when you click the links and make a purchase, we receive a commission.
Are you looking for a hosting service for your Malaysian websites? Then you have come to the right place. Because in this post, we will be going through the process of choosing a web hosting in Malaysia in a detailed manner.
There are a plethora of web hosting services available in Malaysia. You can pick one of those. Otherwise, you can also choose from other top international web hosting services. In this case, we will talk about 1 international and another local web hosting service from Malaysia here.
So, let's get started…
How To Choose A Web Hosting Service in Malaysia: SiteGround and Exabytes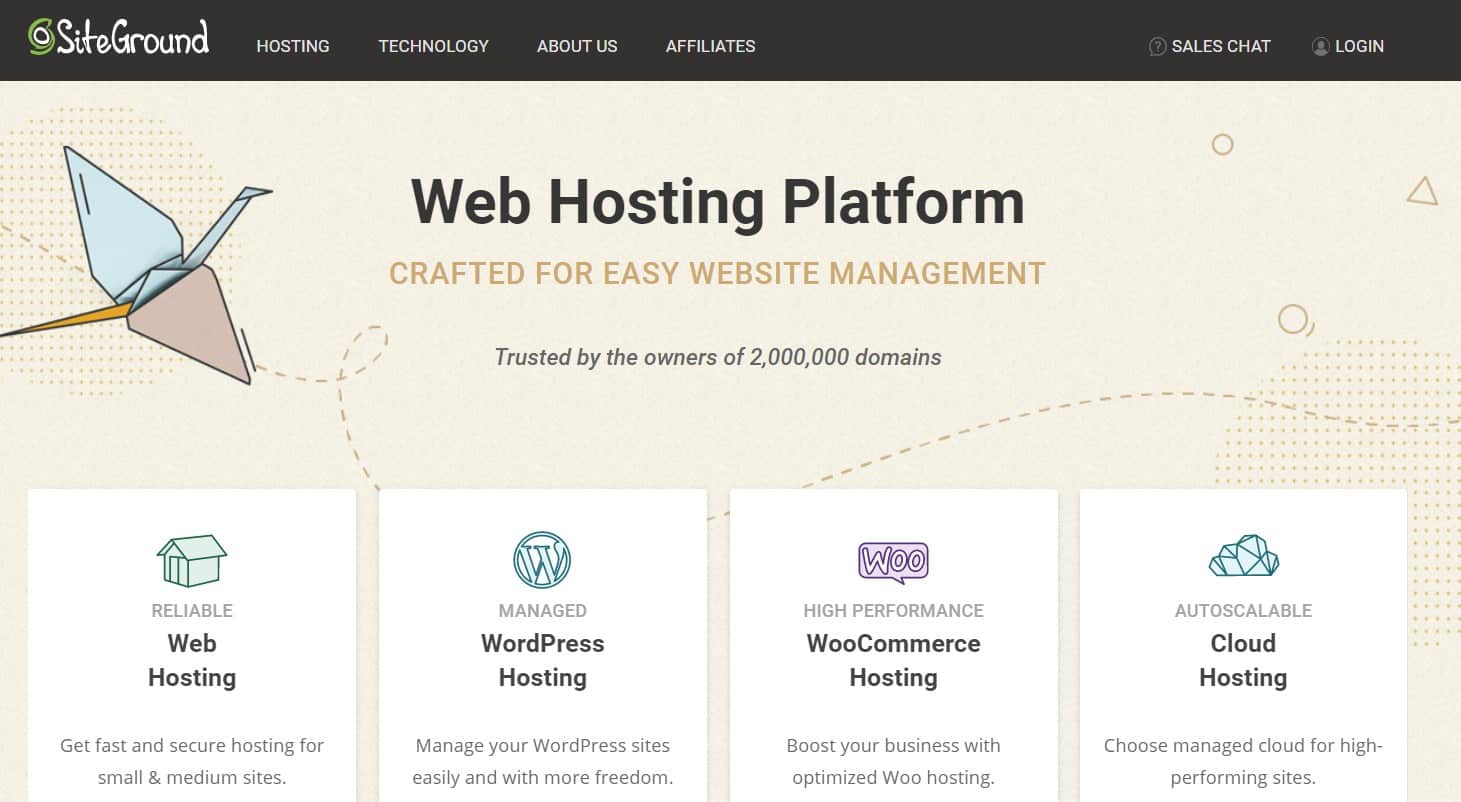 SiteGround for Malaysia Hosting (Top Ranked)
Note: This website ReviewPlan.com is hosted on SiteGround
Server Response Speed Test Scored A+  
Latest Uptime Stats (Real Records)  
The first option is the international one. And, it is SiteGround, a web hosting service renowned worldwide for its trustworthy service for a long time. This company was established back in 2004 in the capital city of Bulgaria, which is Sofia. Since then, they have improved their service on a regular basis. And, all of their efforts paid off, as they are now one of the top web hosting services in the world being a privately owned company.
We are also using their service for more than a couple of years. Interestingly, this website (ReviewPlan.com) is also hosted on SiteGround. We are actually very happy with their service. Like us, there are more than 2 million website owners are related to SiteGround at the moment. If you are not new to this topic, you should already be familiar with this hosting service as well.
This host has 6 data centers all around the world. Lucky for you, one of those is situated in Singapore. And, you can also pick your favorite data center location while you are getting a hosting account with SiteGround. Thus, for your Malaysian websites, you should pick the Singapore data center.
That way, if the majority of your websites' visitors are from Malaysia, they will experience the best, fastest, and smoothest website browsing experience while they are on your websites. It is because the Singapore data center is very near to Malaysia. And, the less the distance between the visitor and the data center is the better. So, if you are looking for an international web hosting service for Malaysian websites, then you will love SiteGround.
In this instance, SiteGround guarantees 99.9% uptime and 24/7/365 customer support. They are available via live chat, ticket system, email, and phone call. You can also get helpful information from their thousands of How-to tutorial articles and videos. All of these are organized in a tidy manner on their official website and YouTube channel.
They have shared, dedicated, reseller hosting, VPS, cloud, student hosting, WordPress, WooCommerce hosting, and more. For your security, they have 30 days of money guarantee on the shared hosting packages. Similar to that, the cloud hosting packages come with 14 days of a money-back guarantee.
Some noteworthy features of their web hosting service are free SSL certificates, free website builder, free CDN, unlimited emails, unlimited bandwidth, and more. Plus, their web servers use SSD drive instead of hard disk drives. So, your website will load faster with SiteGround. Overall, SiteGround could be a great option to choose as a web hosting service in Malaysia, to say the least.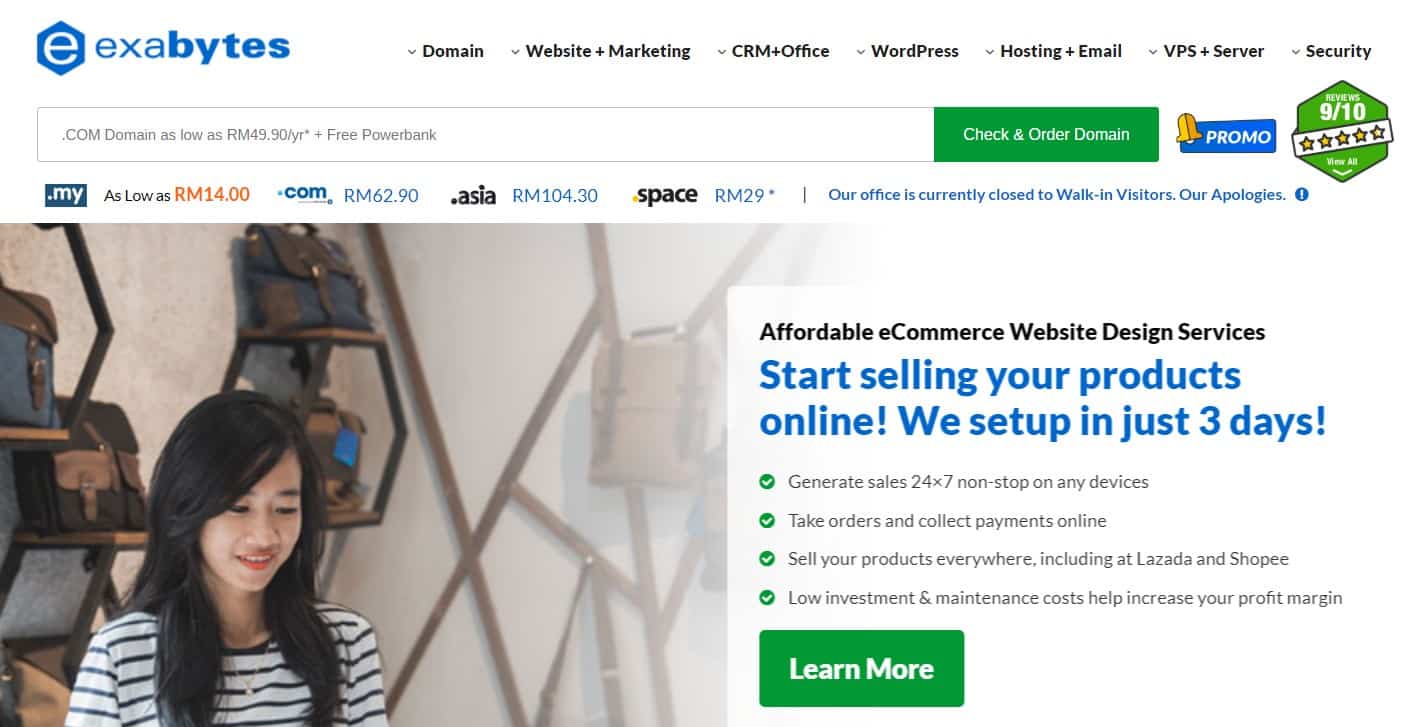 For Malaysian webmasters, Exabytes is not a new name. Because this is a web hosting service based in Malaysia. This web host providing company was established back in 2001. And, starting as a local Malaysian web hosting company, they have become a renowned web host worldwide. Right now, they don't only offer web hosting services but also other IT solutions.
For instance, they offer domain registration, digital marketing solution, digital marketing tools, website design service, office management tools/services, customer management service, website security services, and more. In addition, they have different types of web hosting packages compared to other web hosting services.
For instance, you can either build your own website after buying a hosting account or you can build your website with their help. They have 2 types of websites build and design packages. First, they can build an online store website for you within 3 days. And, if you want a normal website, then they can build that within 7 days. As always, you can also build your own website yourself.
They also offer top web hosting features like free SSL, free CDN, free daily backup, free unlimited emails, server caching, SSD servers, etc. You can get many forms of web hosting packs from Exabytes including VPS hosting, WordPress hosting, dedicated hosting, Cloud hosting, VMWare hosting, and more.
And, they also have very budget-friendly hosting packages. Exabytes has a couple of data centers in Malaysia. They offer customer support via live chat, WhatsApp, email, ticket system, and more. And you will find them 24/7 throughout the year. At the moment, they have over 140 thousand customers worldwide.
Some of the most famous customers of Exabytes are Sunway, Sharp, NEC, Hyundai, Thermos, Abbott, Bridgestone, and more. Their shared hosting packages are backed by 100 days of a money-back guarantee. So, for Malaysian websites, Exabytes could be a great pick as well.
Closing Thoughts:
Choosing a web hosting service in Malaysia is not that hard. Yet, if you are not aware of the best web hosting services, you might choose one that is not up to the mark. And, picking out a top-of-the-line web hosting service is crucial for your website's performance. So, have you found your favorite option from the above discussion?
In our opinion, both of these options —SiteGround and Exabytes— are good and reliable. So, there is no problem going with either of them. However, as an international web hosting SiteGround still has a slight edge over Exabytes when it comes to choosing a web hosting service in Malaysia.