Editor Rating

Rated 3 stars

Good
---
Reviewed by:

Published on:

Last modified:
---
DISCLOSURE: This post may contain affiliate links, meaning when you click the links and make a purchase, we receive a commission.
Our Top Ranked #1 Web Host

Ideal for WordPress, Joomla, Drupal and eCommerce
What is IPower Hosting?
Founded in 2001, IPower has established itself as a leader in the web hosting industry, providing a comprehensive suite of online services for small and medium-sized businesses worldwide. Its custom control panel vDeck is uniquely designed and extremely versatile with over 200 tools. Its platform is fast, reliable, secure and accessible globally.
IPower offers feature packed web hosting experience with competitive pricing. IPower hosting services ensures websites and emails of customers are hosted on a robust and reliable system to satisfy customers and those that consume the content hosted on their servers.
In this digital age, every company needs web-hosting services to host their web presence. However, this is contrasted by some really worrying experiences and reviews that talk about experiences with IPower, particularly regarding their Tech Support team and their Marketing team.
So can you trust IPower with your most visible intellectual property, through which most of your customers and readers will connect with you, your website? Read this review to find out.
iPower Reviews on Hosting Plans and Services
IPower offers shared hosting plans beginning with a starter pack with 5 GB hosting memory and 250 GB bandwidth and transfer along with one domain and one MySQL database. All this, along with 1GB of cloud storage comes at just 3.99 USD per month.
The starter pack also includes 1 POP3 Email account with spam filtering, forwarding support and is Webmail enabled. With a selection of site builders, blog and photo gallery wizards, the starter pack leaves little to be desired for a small company website or blog.
All the usual scripting languages like PERL, CGI-BIN are supported, which is a great feature for coders who are from various corners of the globe and thus are used to different kinds of web design platforms and hypertext markup languages.
All these tools contribute to a website that is hosted on high performance servers with multiple Gigabit and fibre optic connections on multiple backbones, in multiple data centers with backups and 24*7 network monitoring. This plan is suitable for small sites and blogs.
The Pro plan is the one that is usually recommended and most commonly used. It is the ideal choice for most companies unless they plan to host an online store. The Pro plan provides UNLIMITED hosting space and a free domain along with 25 MySQL Databases.
It also has a starter pack of ShopSite which allows for 15 products and 2500 POP3 email accounts, which is sufficient for most website's web hosting needs. For power users like large firms and online marketplaces, the ProPlus plan is a heaven-sent.
In addition to all of the excellent facilities for Pro clients, IPower gives its ProPlus clients some additional features. It comes with a Plus pack of ShopSite which allows a market of 50 products and UNLIMITED POP3 Email account associated with the web host. It also comes with free choice of site builders, blog and photo gallery wizard.
IPower provides osCommerce and Agora shopping carts and support for PayPal Payment services.  The Pro and ProPlus packs offer all the features of the starter pack like broad script language support and the AdWords and Bing Ad credits as well.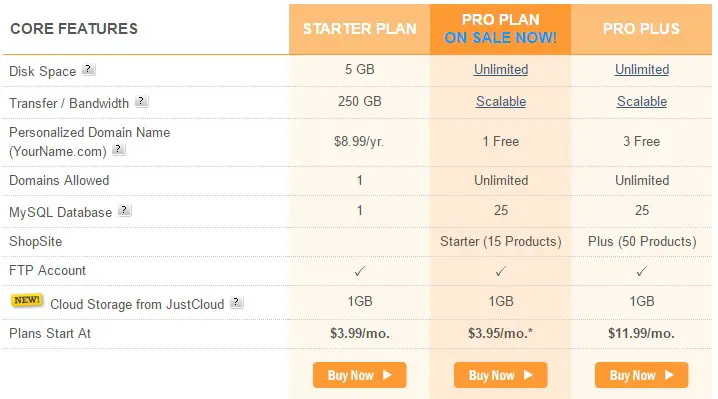 iPower Reviews on VPS Hosting Plan
IPower offers VPS services with the basic plan offering a single core CPU, 1GB RAM, 40 GB storage, 1TB bandwidth running CentOS for USD 19.99 per month. The Business and Optimum plans offer dual core and quad core processors respectively with 4 and 8GB of RAM, 50 and 120 GB of storage and 3TB and 4TB of bandwidth.
The Business plan is priced at USD 47.99 and the Optimum plan at USD 79.99. This price might vary based on the configurations you selected. These features at such prices make IPower one of the most desirable web hosting service provider for the value conscious customer. There are over 325 new domain extensions available at IPower web hosting and domain management services.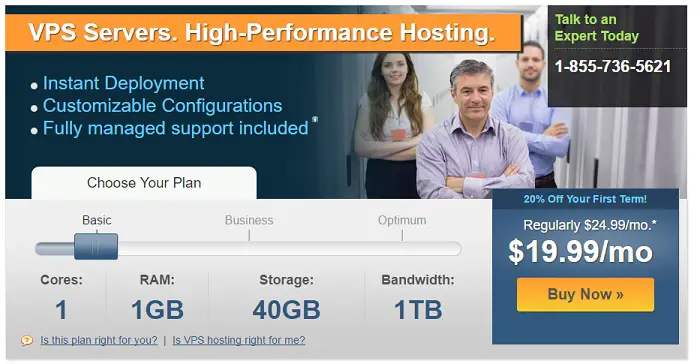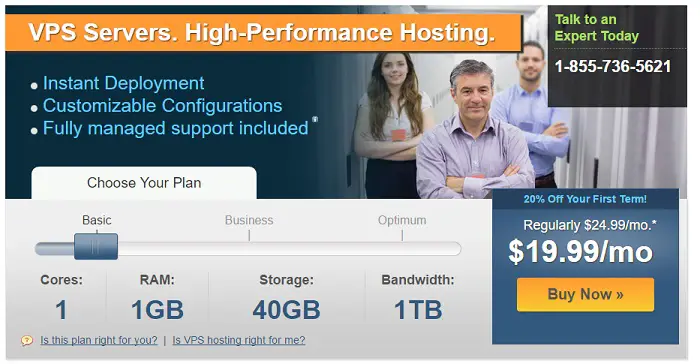 iPower Reviews on Email Hosting
A professional Email plan buys 200 POP3 email accounts, 200 aliases and all the top features that are available with hosting service providers that charge much more. This service at IPower web hosting costs only USD 14.95 per year, which is cheaper.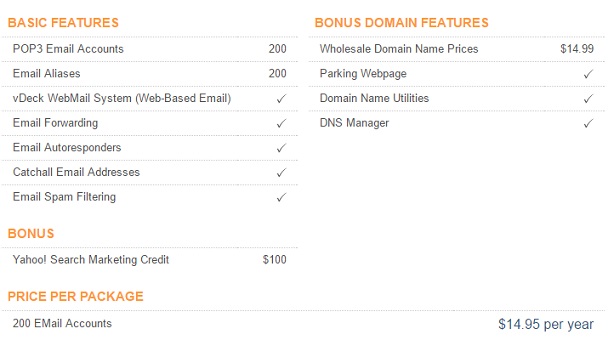 iPower SSL
SSL encryption on customer data and transactions boosts Google rankings and bolsters customer confidence in websites and blogs. IPower hosting offers this valuable security service at USD 31.99 per year with warranties, thereby adding substantial untold value to any website hosted on their servers and using their SSL encryption.
iPower Reviews on WordPress Hosting
WordPress is fast becoming the most suitable and the most popular platform for website management. WordPress hosting is one of the key areas where IPower has focused its attention. This has resulted in a high performance hosting service that is compatible with all platforms and offers a seamless WordPress experience.
The WordPress starter pack begins at USD 3.75 per month and offers a customized control panel, pre-installed themes and plugins. The WordPress Essential package offers additional speed optimizations, enhanced security and expert support over the starter pack. The IPower WordPress hosting and integration service is one of the best value purchases available on the market considering the features offered, the price and the powerful hosting platform that backs it.
IPower's resilient web hosting platform allows for multiple data redundancies, which reduce risk of failures and data loss due to corrupt web pages and those spam links that inadvertently show up. The high powered servers with multiple high speed connection on multiple backbones also help distribute traffic loads evenly so the websites do not fail and crash during peak traffic.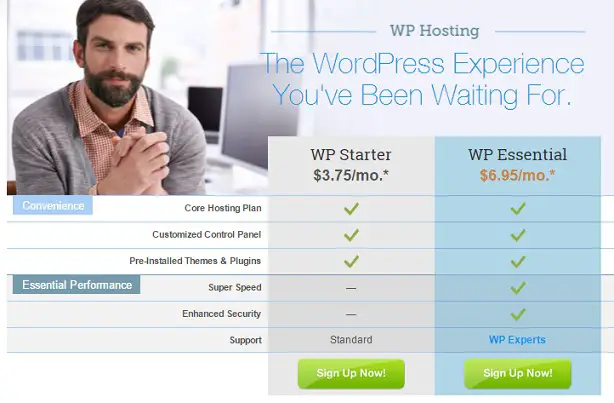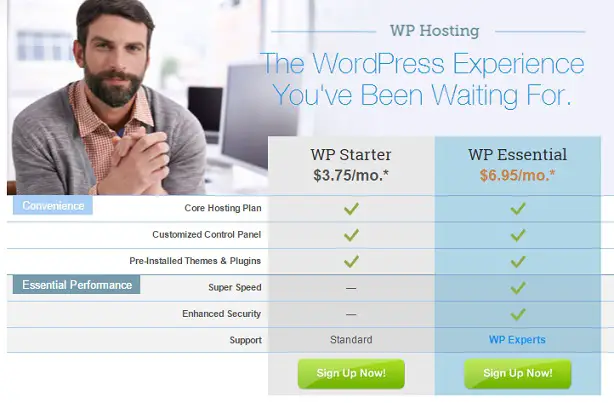 iPower Reviews on Support and Customer Service
Customer feedback is given low priority and changes are not made based on such feedback at IPower. The IPower knowledge base is a good support tool but queries and complaints need to be submitted as tickets and resolution is communicated using this rather outdated system, where one has to announce the ticket number even before any problem and concern is entertained.
Aside from this, live chat and phone support is also available through phone support may not be local and the wait times are long at times. The customer service team at IPower is competent but slow on the uptake.
This is annoying at times especially when you are tensed because your site is down and the support 'experts' are trying to explain how your website being taken over by spamming, malware-spreading people is actually your fault and that you need to get the extra special secret security service that they sell.
iPower Reviews on Uptime Performance and Server Status
Web pages on IPower servers get corrupted sometimes and they sometimes have issues with WordPress blog sites. Anyway, this is just a particular case. Overall, the uptime performance is quite good and hosted content seems to function smoothly but sometimes the service slows down at peak times.
Good and Bad of iPower
Good
Good Uptime performance
Value for money web hosting plans.
Effective spam filter
VPS plans are quite cheap compared to the competition
vDeck Control Panel needs some time getting used to
Bad
Websites tend to become very slow or even completely shut down at peak traffic
Slow customer support
Summary of iPower
IPower is a good web hosting company given that you are looking for cheap rates and are willing to sacrifice reliability and endure bad customer service. The uptime performance, VPS and WordPress integration are quite good and useful.
However, the slow resolution of all technical complaints and calls from the marketing division pushing their latest products are quite annoying. Overall, IPower hosting services deserve firmly neutral review with good and bad points.
Compare iPower With Our Top Ranked Web Hosts!
SiteGround vs HostGator vs iPower

SiteGround

HostGator

iPower
Rating

Rated 4.5 stars

Rated 4.5 stars

Rated 3 stars

Price

$3.95/month

$3.95/month

$3.99/month

Criteria