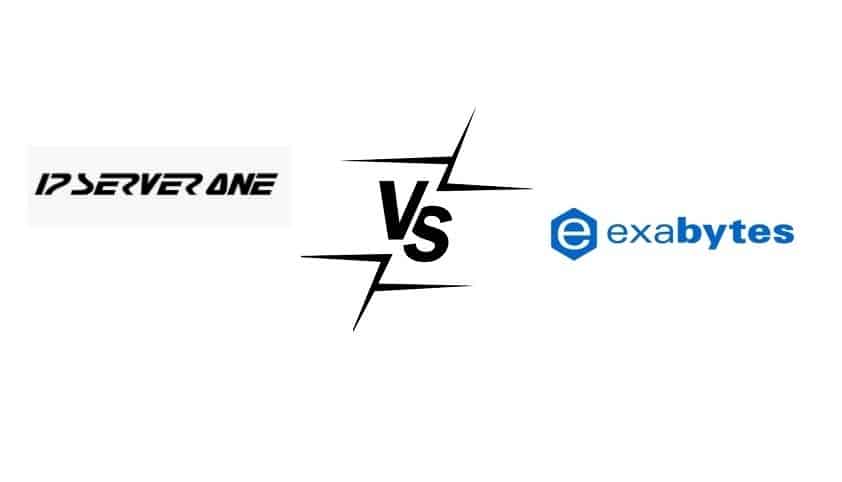 IPServerOne vs. Exabytes! Do you want to know which one you should go with if you are looking for a great Malaysia web hosting? If you don't, then this post is for you. Because we are going to compare both IP ServerOne vs. Exabytes in this post. So, by the time, you have read this post, you will be able to know which one is the best option between IP ServerOne vs. Exabytes.
Now, let's begin…
SiteGround For Malaysia Web Hosting
SiteGround for Malaysia Hosting (Top Ranked)
Note: This website ReviewPlan.com is hosted on SiteGround
Server Response Speed Test Scored A+
Latest Uptime Stats (Real Records)
Before we begin the main comparison, we would like to introduce you to SiteGround. At the moment, they are one of the top-rated web hosts globally. For your information, they already host over 2,000,000 websites on their service. So, you can see that they are actually a reliable web host.
SiteGround has managed web hosting packages like shared, cloud, WooCommerce, WordPress, enterprise, reseller, student hosting, and more. They are well-received all over the world because of their premium service and their 24/7 pro customer service.
At the moment, they have 6 data centers all around the world. And, one of them is situated in Singapore. That means for Malaysian websites, this will be a good choice. Interestingly, while getting an account with SiteGround, you can choose the specific data center. So, if you are looking for a good web host for Malaysian websites, you can choose SiteGround.
Here's another information for you, we also use SiteGround to host our site (ReviewPlan.com). And, we are satisfied with their service as of yet. So, we would recommend SiteGround without a second thought.
IP ServerOne vs. Exabytes: Comparison For Malaysia Web Hosting
This web host provider is in the game for over 16 years. Along the way, they have accumulated around 50,000 customers all over the world. You will get all types of services from IP ServerOne. Since the beginning, IP ServerOne has changed their philosophy a lot.
Right now, they offer various types of services like domain name registration, eCommerce digitization, database management, gaming service, live streaming service, storage service, IT security service, and more.
And, they also offer a bit different web hosting plans compared to other such companies. For example, they don't have any shared web hosting packs. Rather, they offer cloud hosting for smaller websites and dedicated hosting for big businesses.
Both of their cloud hosting and dedicated services are pretty affordable as well. And, in the cases of cloud hosting, you can pay them on an hourly basis. You will also be able to choose which data center you want to host your site on.
Speaking of the data center, they have high-end data centers in Malaysia, Hong Kong, and Singapore. However, if you receive the majority of your visitors from Malaysia, then you should use the Malaysia data center in this case.
You can use both Windows and Linux platforms for hosting your site. And, it is very easy to scale up or down your packages on the go. They also offer a very fast deployment when it comes to web hosting services. Due to the integration of 'OpenStack' technology, it is very easy to customize your web hosting account.
In the case of dedicated hosting, you can choose between both Singapore and Malaysia data center. All of their web servers are using SSD storage. And, you will get all the necessary security features like DDoS protection, WAF, SSL, etc. free with your account.
IP ServerOne is also way ahead in providing customer assistance. They have a professional customer service team that is available 24/7 all-round the year. You will be able to get to them using email, live chat, direct phone call, fax, etc. They have their office in Malaysia and Singapore. So, you can also contact them directly at their office. All in all, IP ServerOne is a top-quality web host in Malaysia.
This web host provider is also a great competitor of IP ServerOne. If you are looking for a good alternative to IP ServerOne, you should keep Exabytes on your list. They also have numerous services like domain registration, website design service, digital marketing service, customer management tool, email solution, backup solutions, and so on.
However, if you are looking for web hosting, then they have all types of popular ones. For instance, you can get WordPress hosting, VPS hosting, shared hosting, and email hosting as well. The prices of the packages of Exabytes are not that high as well.
They also have packages for the people that are very busy or not experienced in designing websites. So, if you want an eCommerce store website, they will build it for you within 2 days. And, for a normal website, they have a package in which they will build the site within 7 days.
Exabytes also have a mobile app for managing your account on the go. At the time of writing this post, Exabytes has over 100 thousand customers worldwide. You will also love their 24/7 customer service. You can contact Exabytes using direct call, WhatsApp, email, or live chat.
They have multiple data centers in the USA, Malaysia, Singapore, and Indonesia. And, they also guarantee a 99%+ uptime guarantee. So, going with Exabytes is not a bad idea, either.
Final Thoughts:
If you are still with us, then you should know a little more about IP ServerOne vs. Exabytes. You can see that both of these wen host services are great. However, they have a few differences in their packages and the pricing of the packages as well. So, if you want to choose the best one of these two, it will depend on those two factors as well.
For instance, if you would like to get cloud hosting, then IP ServerOne will be the best option. However, if you are looking for a cheaper web host, Exabytes would be good. But, overall, SiteGround would be the best option.