DISCLOSURE: This post may contain affiliate links, meaning when you click the links and make a purchase, we receive a commission.
If you've been scouring the internet to open up a mail server, there's a high likelihood you might've stumbled across iRedmail and Zimbra. These mail servers are among the greatest contenders for email services out there.
However, with both of them designed to provide their users with state-of-the-art features, you might face a dilemma when it comes to picking out the best mail server for your needs.
If you're struggling to land on a decision, read our guide as we give you a comprehensive comparison between both mail servers, providing you with more clarity as to which service is best-fitted for your needs.
What Are iRedmail And Zimbra
Just like Gmail and Yahoo, iRedmail, and Zimbra are mail servers you can use to send and receive emails from others. Many of you must be wondering that if they're the same as Gmail or Yahoo, why not opt for them instead? Why go to the lengths to set up your own server rather than the ones that are known for their top-quality services and data protection, and that too for free?
To answer your question, setting up your own mail server has a plethora of advantages. For starters, you'll have absolute control over it, allowing you to set it up however you feel right. For example, Gmail restricts you from using certain words in your emails where it gets marked as spam, and if people report you enough, you could get blocked, or your account might get suspended.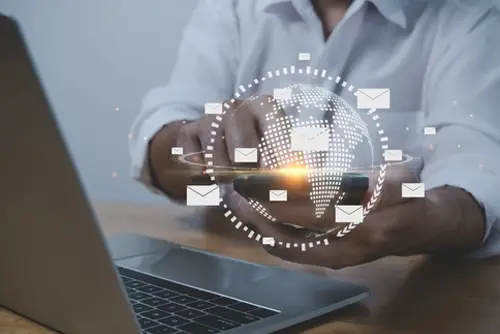 On the other hand, you won't need to worry about all of this if you're using your own personalized mail server. The only drawback is that you'll be responsible for the server's own management as well as data protection.
iRedmail vs Zimbra: Which Is Best For You
So now that you have a decent grasp on what iRedmail and Zimbra are, the question arises: Which one is the best for you? Let's dive in to see some of the basic features of both tools to see which one complements your needs. We hope that after you're done going through our comparison, you'll be confident enough to choose the right product for yourself.
If you're setting up an email server, you might want a collaboration feature where you can easily share documents and files with your clients or employees. With Zimbra, you can get exactly that. It allows you to have group Mailboxes, Calendars, and Business Chats that make sharing stuff with others pretty seamless.
iRedmail, unfortunately, doesn't have any sort of advanced collaboration features. So if you want to share files with someone, you'll just have to email them to the person manually.
When you're hosting a server, let alone a mail server, you want to make sure it's always up and running so your users don't face any sort of inconvenience while trying to send emails. Zimbra guarantees you 99.9% of server uptime, so you don't have to worry about frequent email crashes.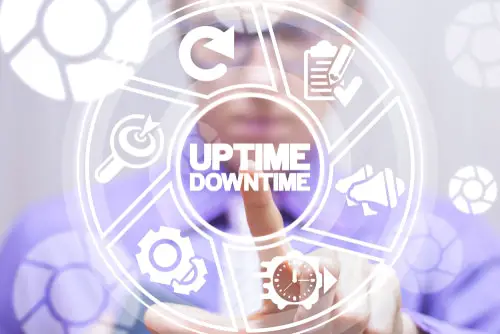 However, with iRedmail, there are no such guarantees. So if you're looking to establish a large-scale email server, going with Zimbra would be the better choice so your users don't get frustrated with all those annoying error messages telling them that the server is currently down.
If you're looking to host a small email server for a mid-ranged business, iRedmail would be the recommended option since it is quite lightweight and doesn't take up many resources of your system. You'll only need about 4GB RAM on your system for it to work properly, which is pretty common in most systems.
Zimbra, on the other hand, is quite resource-intensive, so you'll first need to invest in a high-end system that is capable of handling the mail server's load conveniently.
While Zimbra can also run on a low-end system, it would be really slow and thus it isn't recommended. To run Zimbra, it's advised to host a minimum of 8GB RAM on your system to allow the software to function smoothly.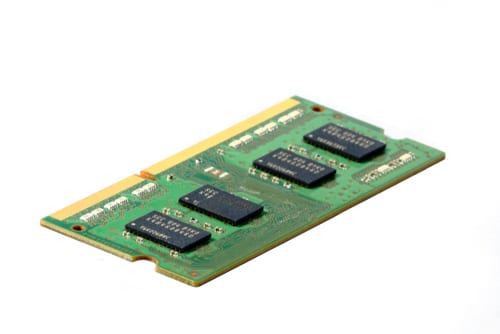 As far as pricing is concerned, both options are quite economical since they're free to use. However, as your server increases in size, you'll need to purchase more storage through a monthly fee. With Zimbra, you can purchase 30GB of storage for $2.5/month which is ample for a mail server.
You can always buy more if you run out, and the linearity of their pricing remains the same. As far as iRedmail is concerned, you won't need to buy more storage since it offers an unlimited storage capacity.
However, if you're looking to get those advanced exclusive features such as unlimited accounts, Domain-Level Admins, and Antispam, you'll have to purchase iRedAdmin-Pro, which costs $499/year.
Verdict
If you're still confused about what would be the better choice for you, let us lay it out for you in easier words. If you're a large-scale organization with thousands of users who need collaborative features, Zimbra would be your go-to.
Otherwise, iRedmail is an economical option if you're not looking to get the iRedAdmin-Pro version. The mail server is best for small businesses since it doesn't require a high-end infrastructure to operate. Here's a table summing up our comparison:
| Feature | iRedmail | Zimbra |
| --- | --- | --- |
| Collaboration | No Such Features | Advanced Collaboration Features such as File Sharing, Document Sharing and Group Mailboxes |
| Uptime Guarantee | 99.9% | No such guarantee |
| Intensive | Can work on low-end systems. Requires 4GB of Ram minimum | Needs high-end systems. Requires 8GB RAM minimum |
| Pricing | Open source. No pricing for storage. Advanced features can be bought for $499/year | Open Source. Need to buy storage which is priced at $2.5/month |
Conclusion
While Zimbra seems to be the winner out of both options, iRedmail is still a great option for those who're not looking for many features in their mail server and want it to be less hefty in terms of money. You can always give a test run to each mail server, and migrate to the other one if you're not satisfied.