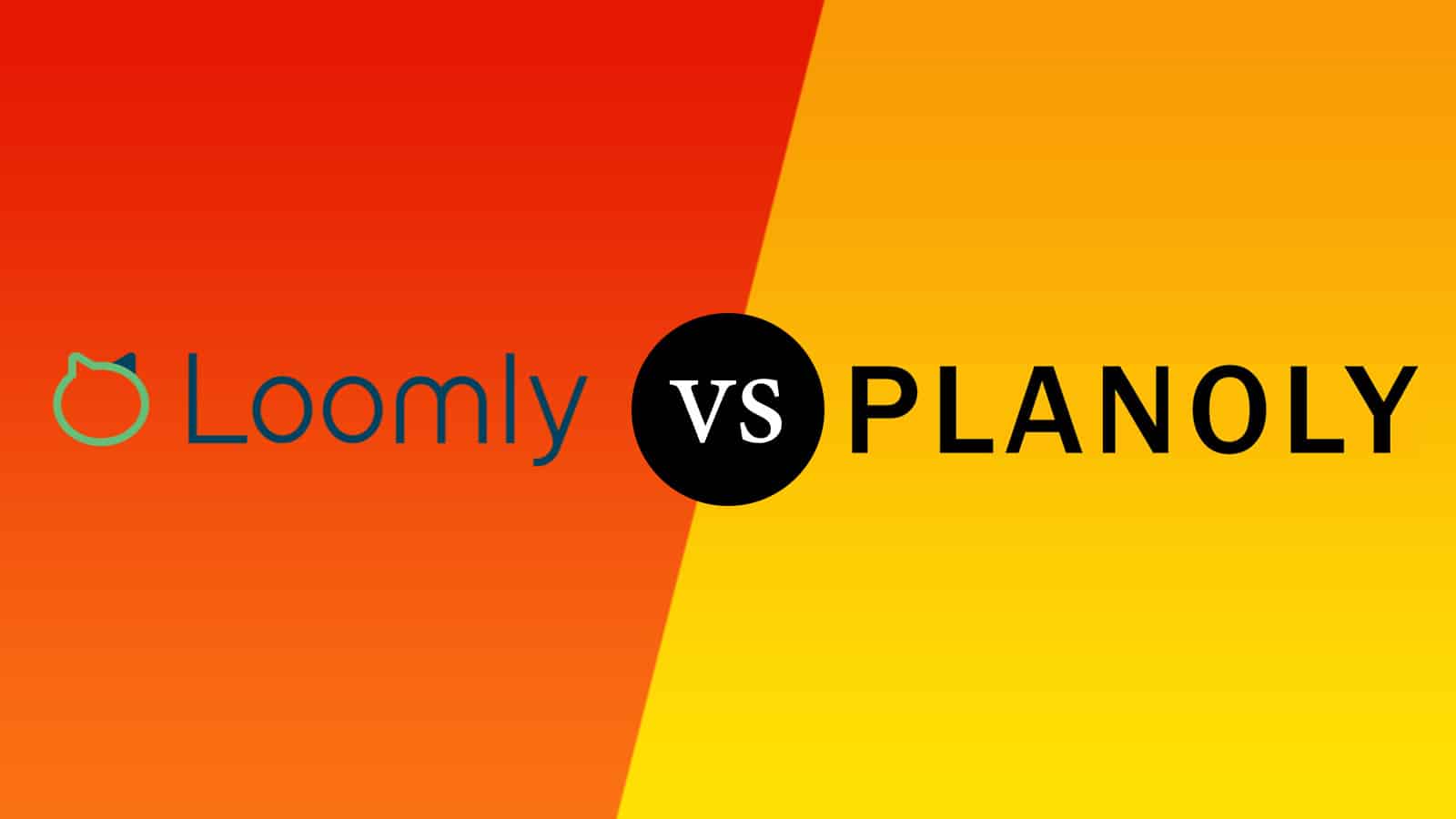 DISCLOSURE: This post may contain affiliate links, meaning when you click the links and make a purchase, we receive a commission.
Choosing between Loomly vs Planoly can be pretty challenging. You might find it intimidating, especially if you are new to the world of calendar-based content creation and social media tools. Loomly and Planoly are indeed excellent tools. Each tool has its unique advantages and downsides.
Weighing each tool's features, pricing, benefits, and downsides will help you decide the best tool. Luckily, this side-by-side comparison article is designed to provide you with that exact information. You are going to understand the following by reading it wholly:
The features, pricing, pros, and cons of using Loomly
The features, pricing, pros, and cons of using Planoly
A comprehensive side-by-side comparison of the two tools
Let's get started!
Loomly vs Planoly
What is Loomly?
Loomly is a calendar-based content creation and social media tool that benefits small and mid-size businesses (SMBs). It helps these SMBs streamline internal workflow by combining essential tools under one easy-to-use web and mobile application.
Loomy lets its authorized users to access these tools, which help them optimize posts to reach more people online. It additionally gives the users real-time analytics on the performance of different posts, tweets, or even statuses.
Most SMBs' digital marketing departments work in teams, with a team leader being in charge of the whole team. The team leader needs to be aware of each team member's activities. As such, Loomly helps team leaders keep track of their team members' activities.
The tool tracks all updates, modifications, etc., and sends alerts to team leaders through their emails and push notifications. You can quickly and efficiently respond to sudden issues arising from a team member's post or tweet.
Loomly allows you to try its features for free by using the trial version. After exploring it, you can use the paid plan, which has different pricing depending on your preferred plan. Loomly offers five paid plans.
Loomly Features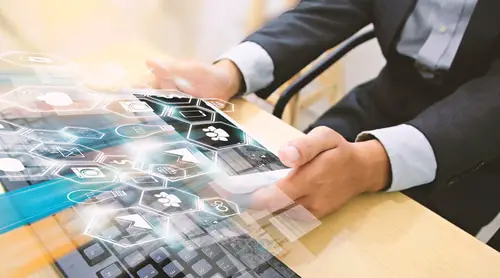 Loomly is packed with four core features that are super beneficial and will help your team streamline workflow. Check them out:
Single dashboard – Loomly's single dashboard is an excellent feature that

lets you organize your social media activities

. It does away with the traditional dependency on spreadsheets as it enhances the scheduling of posts.
The dashboard contains all the necessary calendar management and social media tools that enhance workflow.
Cross-platform posts preview – Loomly

enables you to preview your social media postings before actually posting them

. In other words, it gives you a preview of how your postings will look on different social media outlets.
This cross-platform preview feature is essential because it helps ensure your content is readable across all social media platforms. These platforms include; Facebook, Instagram, Twitter, Pinterest, LinkedIn, Google Business Profile, GIPHY, Slack, and Microsoft Teams.
Post Scheduling – Loomly's post-scheduling is a core feature of this tool.

You can opt to use the list view or the classic calendar view – both have advantages

.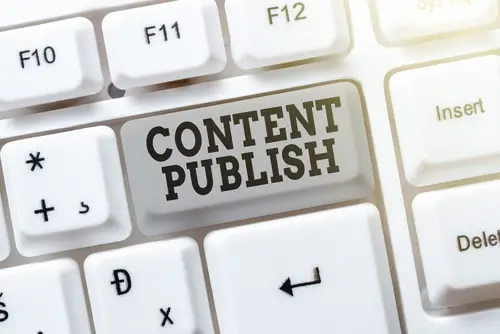 The list view will contain a post's complete information, e.g., scheduled date, approval status, the team member responsible for the post, etc. On the other hand, the calendar view will show the post's scheduled time, tags, social media platforms, collaborators, etc.
Real-time post analytics – Loomly has

a real-time post analytics tool which enables you to track your posts' results

. It further allows you to measure metrics, filter data, and compare over a certain period.
The best part about this analytics tool is that it gives you accurate analytics of posts regardless of whether you used Loomly to post them.
Loomly has all these great features and one main downside – the calendar may occasionally lose connection with the social media account. While reconnection is not difficult, the periodic loss of connection can become quite annoying.
What is Planoly?
Planoly is a social media management tool which enables you to manage your content and posts visually before posting them live on Instagram, Pinterest, Facebook, and Twitter. Planoly's primary goal is to help streamline social marketing.
The single dashboard helps integrate content scheduling and social strategy to help you save more time and energy. It does this by syncing and posting content on multiple social media platforms from one dashboard. Planoly is ideal for brands, influencers, and small & medium-sized businesses (SMBs).
Planoly has incredible features which make it an excellent social media management tool. Unlike Loomly, Planoly has a free version that users can use with limited tools and three paid plans.
Planoly Features
Similar to Loomly, Planoly has excellent features. Check out five of its core features that will undoubtedly help you streamline your workflow:
Post scheduling – Planoly built-in calendar saves you a lot of time and energy as it easily shows you how you've scheduled your posts. The best part about this feature is the drag-and-drop capability.
It helps you schedule posts quickly by dragging and dropping posts on your preferred dates. You also get to select a time. You can choose your preferred date and time from Planoly's post-editing menu.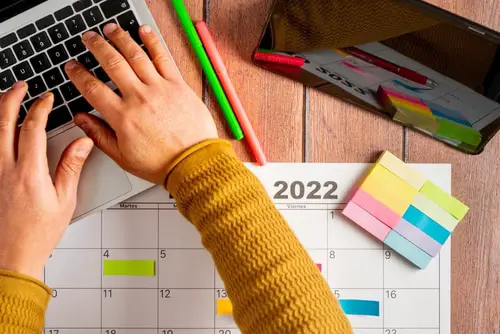 Scheduling stories – You probably know that Instagram is a compelling visual storyteller. As such,

you can schedule stories in Planoly – it'll help you to organize your information before posting

.
In addition, the scheduling stories feature also helps you promote content which you feel might be time sensitive, e.g. launching a new product/service for your business.
Hashtag bank – Nothing gets your Instagram stories and views like the right hashtags. Planoly

allows you to create unique hashtags and save them in your account's hashtag bank

.
The hashtags will come in handy when posting images or videos. They might help you get more views and engagements from your business's target audience.
Analytics – Similar to Loomly, Planoly also

has an analytics tool that shows your posts' performance

. This analytics tool will further generate a future strategic plan which might help you get more views and engagements.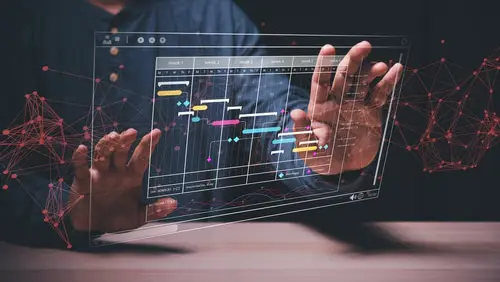 Planoly has excellent features for light social media content creation. It is also easy to use as its user interface is relatively easy to pick up. However, Planoly is limited as its in-app audience interaction tool is usable only with Instagram Planner.
Planoly further has a limited number of social media integrations. In addition, its content library displays the last 18 published content only. It can be pretty limiting, especially if you run busy social media accounts.
Loomly vs Planoly: A Comprehensive Side-By-Side Comparison
| Features | Loomly | Planoly |
| --- | --- | --- |
| Pricing | Free trial and five paid plans | Free version and three paid plans |
| Platforms | Web and mobile | Web and mobile |
| Social Media Integrations | Facebook, Instagram, Pinterest, Twitter, LinkedIn, Google Business Profile, GIPHY, Slack, and Microsoft Teams | Facebook, Instagram, Pinterest, Twitter, and Shift |
| Post Preview (mock-ups) | ​​✓​ | ​​✓​ |
| Integrated Ads Manager | ​​✓​ | ​​✗​ |
| Analytics tool | ​​✓​ | ​​✓​ |
| Work Approval | ​​✓​ | Available for Instagram Planner only |
| Automated content publishing | ​​✓​ | ​​✓​ |
| An in-app audience engagement tool | ​​✓​ | ​​✓​ |
| Hashtag bank | ​​✓​ | ​​✓​ |
| Post ideas (enables you to get new content ideas) | ​​✓​ | ​​✓​ |
| Content Library | Full content library | You can only see the latest 18 published content |
Final Verdict on Loomly vs Planoly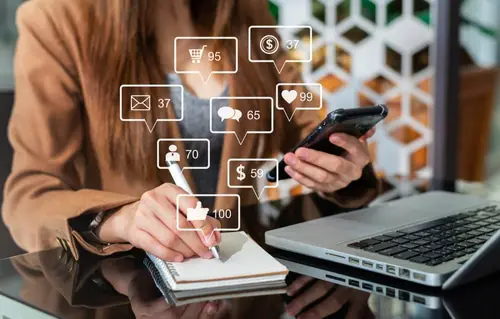 Loomly is a fully featured and easy-to-use content creation and social media management tool. Its tools help you manage your social media accounts. It is also reliable and inexpensive (depending on your choice of a paid plan).
Planoly is a similarly exceptional tool ideal for lightweight social media management. However, its features are limited for running a full-scale social media business.
Here's the deal: If you intend to run a full-scale and busy social media business, consider using Loomly. On the other hand, if you wish to grow your social media followers and engagement with light social media management tasks, go for Planoly.