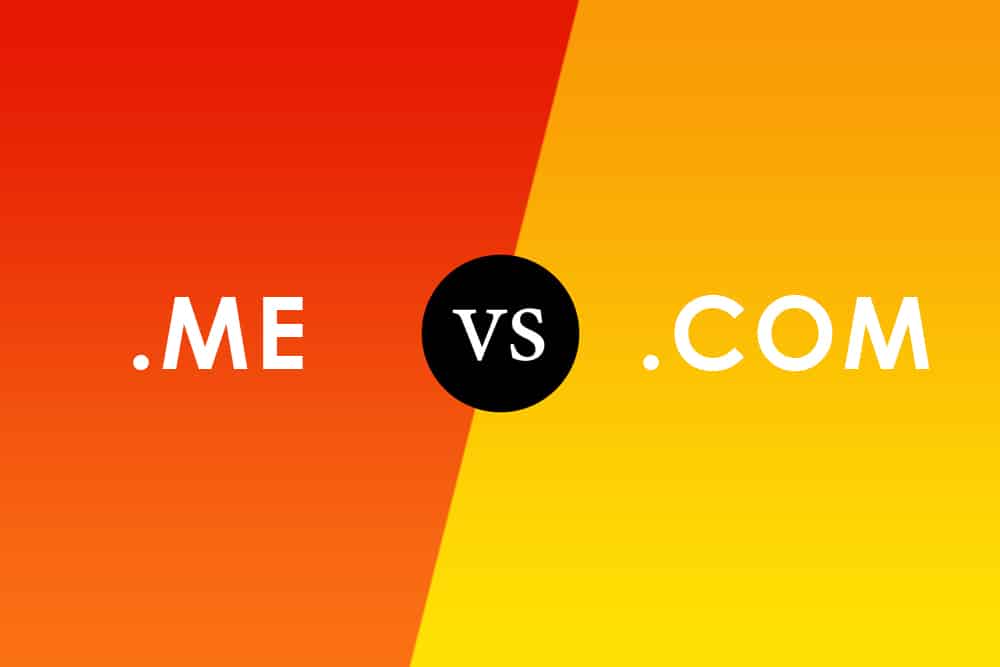 DISCLOSURE: This post may contain affiliate links, meaning when you click the links and make a purchase, we receive a commission.
Compared to the demand for websites in current times, very few people adequately understand the nuances surrounding domains, a rudimentary part of Webhosting. The domain allows the browser to locate the right server and download the website files, giving users on the World Wide Web access to your site.
The domain features two parts: the secondary-level domain and the top-level domain. More than just allowing a browser to access your website, both these parts are integral to your audience identifying your website. Therefore, whether your top-level domain is .com or .me can decide its future in the consumer market.
What Is a Top-Level Domain
For those unfamiliar with domains and the Webhosting space in general, a top-level domain, also known as a domain extension, is what you find on the right-hand side of the website name in the address.
These are the abbreviated terms used to finish up your website address that helps classify a website based on its purpose, the owner, or the geographical origin.
When optimizing your website for search engine rankings, Google says that the top-level domain you choose does not impact your overall performance in their algorithm. However, which one you choose does affect your website's personality and, in some cases, legitimacy.
.me vs .com
TLD: .me
The assumption by the masses is that .me domains are primarily used for blogs or general personal use, but the reality is far from this. It is, in fact, in the category of country codes, with the .me registry being contracted by the Government of Montenegro. This obviously makes it advantageous for any Montenegro-based website to use their extension.
However, as we know, a lot of the internet is about public perception, which is why the domain extensions .me (and other such extensions such as .tv for Transylvania) have such a huge number of websites registered under it (which don't even originate from the respective country).
People unfamiliar with the inner workings of domain addresses assume that the .me extension is for personal websites and blogs. This misunderstanding, however, can be very beneficial for these websites, as public perception is what fuels visit and therefore boosts their popularity and staying power.
While .com is a domain extension that was started near the infancy of the internet and has been around for around 30 years at this point, the .me extension is relatively new, having been launched in September of 2007. However, this does not change the fact that it is just as safe of an option as .com.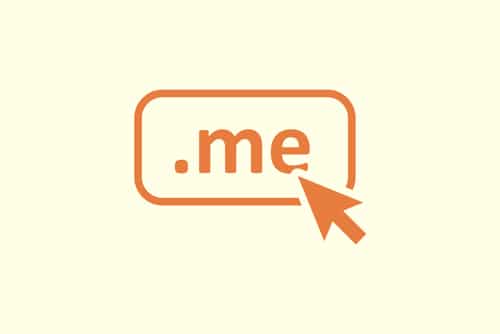 Moreover, the .me team works hard to ensure that the domain does not become a haven for scammers and timewasters. On top of all of this, the .me domain extension is also significantly more affordable than a lot of the other options you may find through a Webhosting service.
If you register your site through a service such as Hostinger, a long-time web hosting provider and internet domain registrar, a .me domain will cost you $9.99 for the first year, then $16.99 for each subsequent year.
TLD: .com
The .com domain is, without contention, the most well-recognized and popular domain extension on the internet. This is why it carries more significant value for both companies and individuals.
The abbreviation itself stands for "commercial"; however, the actual domain is used for all sorts of general purposes as well, which makes it one of the most favored domains out there. Furthermore, according to Versign reports, .com had approximately 161.1 million websites registered under it by the second quarter of 2022.
Staggering in number over all of its competitors, this also gives this extension a huge amount of exposure in the public eye, making it all the more easily identifiable and, therefore, safe as an extension to register your site under. This, however, also makes .com one of the top-level domains that lie on the expensive side.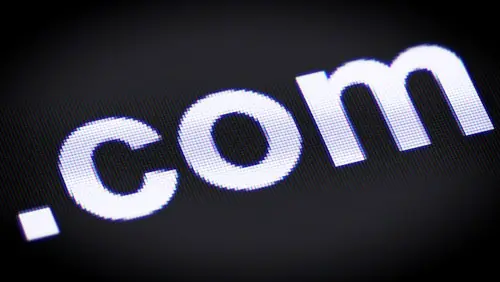 With it having such a stranglehold on the public consciousness, people feel comfortable paying high premiums yearly for the registration of their website to remain on the .com extension. This often results in some of these domains costing exorbitant amounts of money.
Should You Choose .com or .me For Your Website
This really depends on your budget and what kind of website you're looking to create. The table below can help summarize their differences to help you make the best choice for your website.
|   | .me | .com |
| --- | --- | --- |
| What is it used for? | Personal Blogs, or Self-Branding | Any kind of website |
| Which is generally expensive? | | ✅ |
| Which is less bloated with scammers/timewasters? | ✅ | |
| Which do people trust more? | | ✅ |
Though maintaining a website domain is not the most expensive endeavor in the world, it works on a yearly subscription basis, and therefore, the costs can rack up over time. If the website you are creating is more casual and not a business investment, for example, you should go with the cheaper .me extension.
In the public eye, these extensions offer a casual place to share your thoughts in the form of a blog or even brand yourself as an influencer.
Alternatively, if your website is for commercial use or made to market a commercial brand or a specific product, the .com domain extension will definitely give you a lot more legitimacy in the public eye than if you purchase .me.
Conclusion
An understanding of Webhosting and domains is important for people that wish to register their websites under a registrar; every part of your address can be crucial to the site's perceived legitimacy for the public. We hope our guide helped you decide which extension suits your brand image and website.