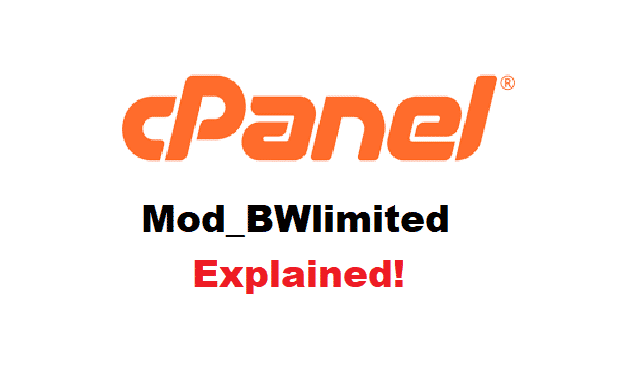 DISCLOSURE: This post may contain affiliate links, meaning when you click the links and make a purchase, we receive a commission.
There is a lot to be dealt with when it comes to networking. Especially when you are dealing with hosting and other networking-related concerns, you will have to make sure that you are aware of the smallest things and not doing anything wrong.
Mod_BWlimited is one such part that you might be seeing in your cPanel hosting while dealing with the hosting website. A few things that you need to understand about the Mod_BWlimited are:
What is Mod_BWlimited?
What does it mean?
Mod_BWlimited does as the name suggests and it is basically a limit that keeps a check on the bandwidth being used for the website.
Simply put, Mod_BWlimited means that you have certain limitations on the bandwidth for your website that you will need to have a check on. If the bandwidth limits have exceeded, you will see yes in front of "MOD-BWLIMITED" and that might be stopping your website to work properly.
In order to check that, you will have to make sure that you got the right hosting services for you with appropriate bandwidth on it if you are using someone else's servers.
However, if your own server is being used for your hosting with cPanel, you will need to enable more bandwidth on it as well, and that will sort out the Mod-BWlimited error that you are seeing on the cPanel hosting.
Bandwidth
When a website is concerned, you will have to make sure that the hosting servers have the right bandwidth considering the number of visitors you are getting on your website. This way, you will be able to ensure that there are no problems on the user end and they are able to access the website whenever they want to.
So, all you will have to do is extend the bandwidth limit on your hosting in the cPanel, and that will stop all such problems for you.