Editor Rating

Rated 4 stars

Excellent
---
Reviewed by:

Published on:

Last modified:
---
DISCLOSURE: This post may contain affiliate links, meaning when you click the links and make a purchase, we receive a commission.
Our Top Ranked #1 Web Host

Ideal for WordPress, Joomla, Drupal and eCommerce
What is NativeSpace Hosting?
NativeSpace has a pretty simple mission statement: to provide world-class hosting services irrespective of the usage scenario. The company is part of the Netscan Group which has been in operation since 1998. Based in the United Kingdom, NativeSpace has the mandate to serve customers worldwide with the very best in cloud hosting technology.
Their award-winning customer service and rock solid network infrastructure guarantee superb hosting performance when you need it. From individual users to corporate requirements, NativeSpace has a plan for everyone, and the company promises nothing short of full satisfaction. So does it live up to the high expectations it sets up for itself? Find out in this full review.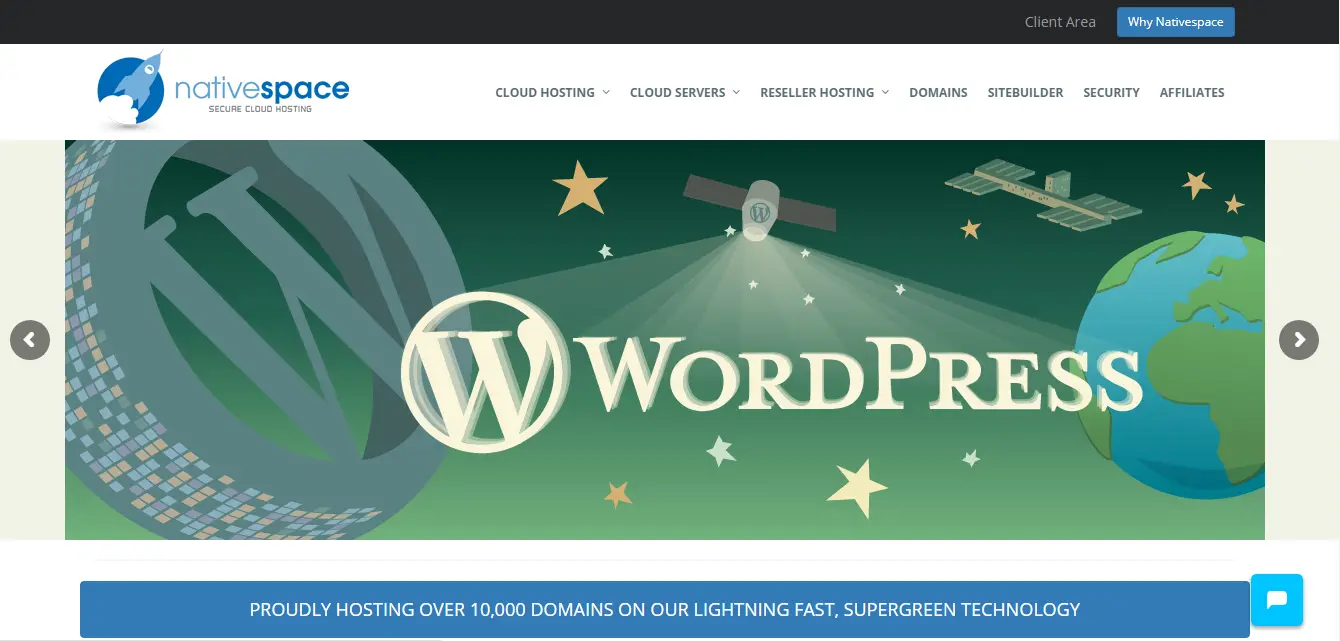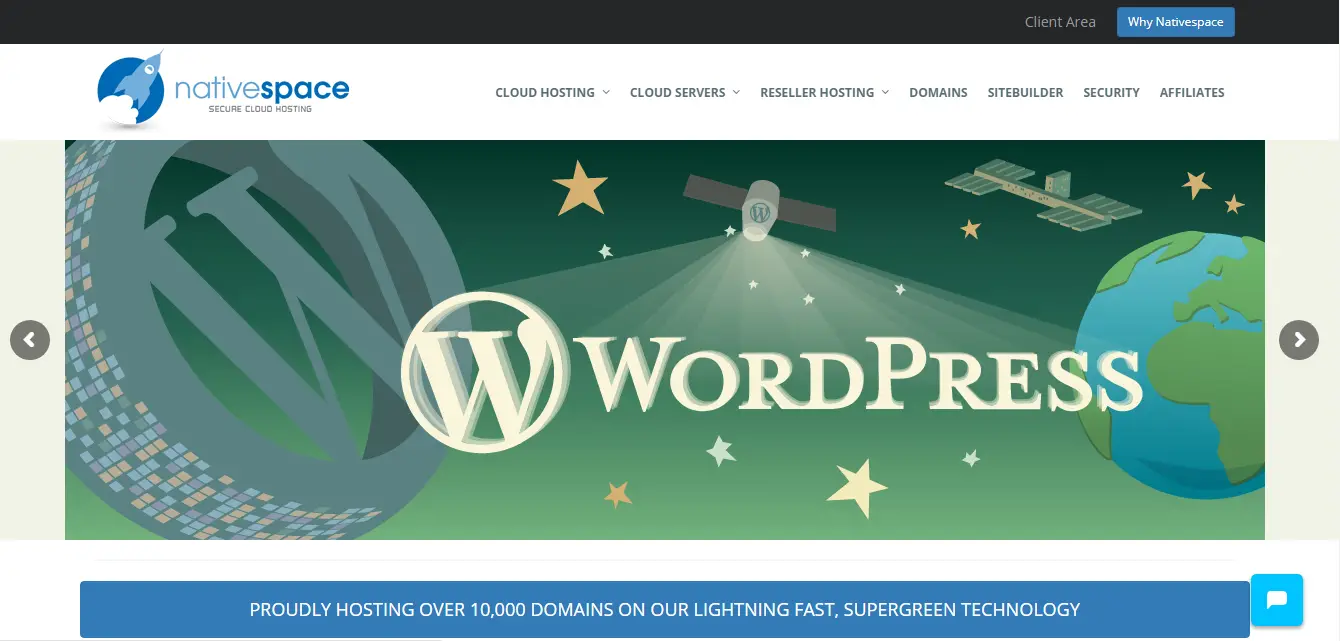 NativeSpace Reviews on Hosting Plans and Services
NativeSpace does not target one particular bracket of users. A key part of being able to keep costs down is spread it over a wide range of budgets and NativeSpace does just that. Its hosting offerings start out from the very affordable and beginner friendly shared hosting plans.

Prices are very affordable and what is particularly noteworthy is that the company refrains from the usual "unlimited storage" and "unlimited bandwidth" rhetoric that you see so often with budget hosting offerings. By steering clear of any misdirection and putting forth their offerings fair and square, NativeSpace definitely earns brownie points for running a customer friendly operation.
NativeSpace Reviews on Hybrid Hosting
For a step up choice, consider the Mission Critical hybrid hosting plans from NativeSpace. What this technology is actually a pretty traditional cloud server, shared among only a limited number of accounts. Therefore you get the performance and flexibility of a cloud hosting platform at a lower price and the convenience of shared hosting.
All plans on this tier are fully managed, allow an unlimited number of hosted domains, and come with a fully functional licence for the cPanel control panel interface. As a bonus feature, NativeSpace has invested in several renewable energy projects all over the world, which effectively makes these hosting plans carbon neutral.
NativeSpace Reviews on Cloud Hosting
NativeSpace also offers cloud hosting solutions for resellers. If you are a web development or web design business that bundles hosting with their services, these cloud-based solutions deliver a marked improvement over traditional shared hosting solutions that are typically offered in reseller hosting plans.


Finally, we come to talk about the USP of NativeSpace: cloud hosting plans. The company's enterprise-grade cloud hosting systems employ next-gen infrastructure and come with a schedule of comprehensive 4 point full server backups implemented automatically.
The company's "true" cloud platform allows you to fully optimise your resource allocation with the special focus on scalability. You can build your own custom server as a virtual machine using a number of pre-configured templates, giving you complete control over all the resources allocated to you.
Deployment takes seconds to complete and with a company's library of server images, you can get your desired server configuration up and running in mere minutes.
NativeSpace Reviews on WordPress Hosting


NativeSpace has been offering its WordPress based hosting solutions since 2004 and things have never been better. The company retains an expert customer support term specifically for dealing with WordPress based issues and to smooth over site migrations from other hosting service providers.

NativeSpace Reviews on Support and Customer Service
Customer service is a key reason why NativeSpace has had such an excellent track record of customer retention. The company invests in well-staffed operations and trained service personnel to attend to the customers' queries. Technical support too is extremely effective, delivering solutions in very little time.
NativeSpace Reviews on Uptime Performance and Server Status
NativeSpace maintains Tier 4 data centres backed up by multiple layers of redundancies. From power to interconnectivity, the data centres are compliant with the highest levels of data security and reliability, ensuring minimal downtime and a consistent server speed throughout a variety of load scenarios.
Good and Bad of NativeSpace
Good
High-performance plans
Affordable price points
Highly reliable performance
Excellent WordPress based plans
Multiple tiers of cloud-based plans
Bad
No dedicated private cloud systems
No dedicated server plans
Summary of NativeSpace
NativeSpace delivers on its promises and then some. The company definitely lives up to our expectations of offering great services on a budget. Our recommendation is definitely well earned.
Compare NativeSpace With Our Top Ranked Web Hosts!
SiteGround vs HostGator vs NativeSpace

SiteGround

HostGator

NativeSpace
Rating

Rated 4.5 stars

Rated 4.5 stars

Rated 4 stars

Price

$3.95/month

$3.95/month

£23.88/Year

Criteria