Editor Rating

Rated 3.5 stars

Very Good
---
Reviewed by:

Published on:

Last modified:
---
DISCLOSURE: This post may contain affiliate links, meaning when you click the links and make a purchase, we receive a commission.
Our Top Ranked #1 Web Host

Ideal for WordPress, Joomla, Drupal and eCommerce
What is Netfirms Hosting?
Netfirms is a web hosting service provider who offers both domains and hosting related service. As mentioned, Netfirms is also a domain name hosting service provider run by a group of professionals who are dedicated to providing their customers with a domain name and maintaining it afterward. They provide hosting solutions to almost all kinds of customers. Whether you are an entrepreneur, a designer or the owner of a small, medium or large-sized business, Netfirms claims to provide you good web hosting service. Netfirms believe in 5 values.
Treat people the same way you want to be treated.
Do more with fewer resources.
Always delight their customers.
Pursue growth and learning
Thinking Big.
You can go through the Netfirms reviews online and you will see that all of them have mixed feelings towards Netfirms. So here is my Netfirms review.
Netfirms Reviews on Hosting Plans and Domain Service
Netfirms offers its clients a vast array of hosting plans which are catered to specific types of users. From high-quality VPS services to shared hosting and email services, Netfirms provides you with all of the tools you need to take your business online.
Netfirms shared hosting provides you with the hosting plans that suit your basic needs. Whether you are an expert or a beginner, Netfirms provides you with an easy setup procedure, automated backups, web analytics and other professional tools.
The Netfirms shared hosting plans are categorized based on your needs.
The Advantage Plan

If you are a small company or individual that would like to host a website and do your business online, the 'Advantage' plan is for you. Netfirms charges $9.99/month for one year, $8.99/month for two years and $7.99/month for three years subscription. Hence, to save money you can go for the three-year plan if you are interested in hosting the website for a long time. The available features include an unlimited disk space, a bandwidth which is scalable monthly. Additionally, you are entitled to a bonus of $100 on Google Adwords.
The Plus Plan

The 'Plus' plan is catered towards people who would like to have a personal website created without spending too much money. It is priced at $4.95/month for one year and at $4.45/month for two years and $3.49/month for three years subscription. This plan will provide you with 24/7 customer support, unlimited multi-website hosting among other features.
The Business Plan
This 'Business' plan is a web hosting service intended for a large website. Priced at $14.99/month for one year, $12.99/month for two years and $10.99/month for three years, this plan gives you all the additional features that are present in the other plans, and also adding more content such as unlimited MySQL databases and a premium customer support service.

Apart from Shared Hosting, Netfirms have dedicated plans for VPS. There are three types of plans for VPS services. They are priced at $33, $66 and $100 per month. They provide dedicated RAM of 512 MB, 1024 MB and 2048 MB scaled up with the price respectively.
Netfirms Reviews on Domain Service
Netfirms provides fast domain registration service. They have proven to be a trusted source which provides you with easy to use domains. 24/7 Customer Support is also included for all its domain users.

Netfirms Reviews on Website Builder
All of the previously listed hosting plans also come with a service called Ready-To-Go Websites which gives you the ability to get a fully functional website up and running within just 5 minutes. This website builder comes free with their web hosting plans.


Netfirms Reviews on Email Hosting Plan
Netfirms also has email services available on different platforms. The 'Mobile' plan is priced at $1.99 per month. It was designed keeping in mind the huge number of smartphone users. The 'Business' plan comes at the rate of $4.99/month. It is intended to target entrepreneur and it enables you to have more control and flexibility over your domain and email service. The 'Enterprise' plan is priced at $12.95/month and is generally aimed to medium-sized business and outlook users.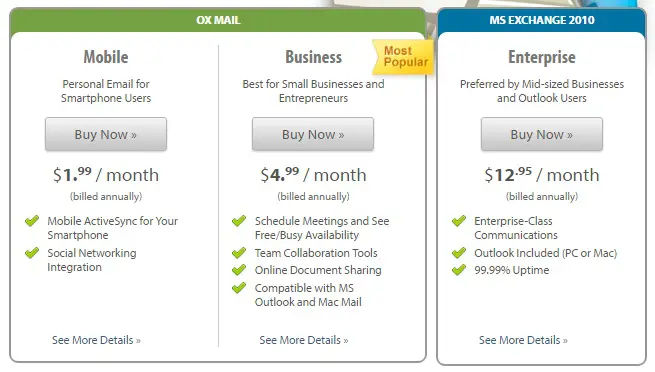 Netfirms Reviews on WordPress Hosting

Netfirms claims to provide a dedicated hosting platform for WordPress users. However, it is difficult to find such navigation link to WordPress Hosting page on their website. I have contacted their support to reach the page for WordPress hosting. For WordPress users, Netfirms has WP Starter and WP Essential plan for you. The WP Starter plan comes with customized control panel, plugins, and many other features. The WP Essential plan comes with extra SSD-based infrastructure which boosts the WordPress speed.
The main difference between normal shared hosting and WordPress hosting plan is shown in the statement below:
"In WordPress Hosting, your website will be moved to WordPress optimized servers and your website will work faster. This program also adds an extra layer of security to your website."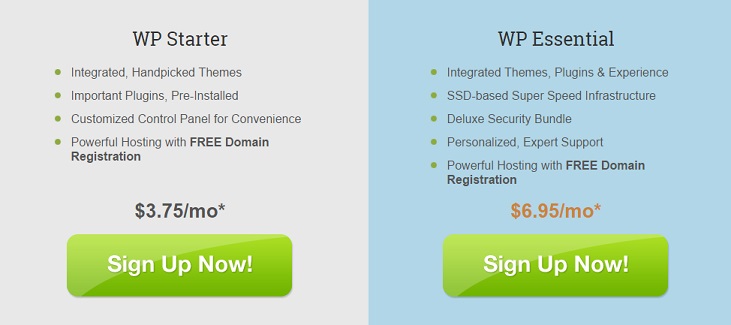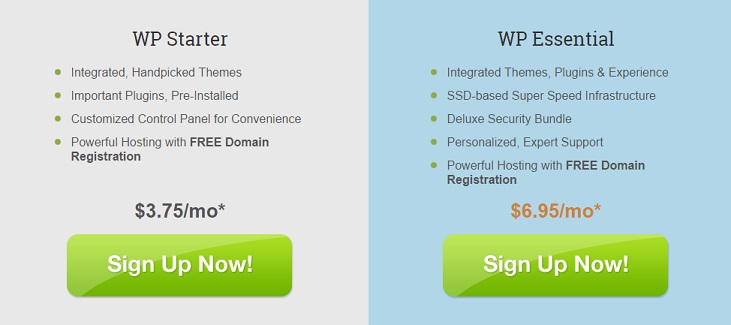 Netfirms Reviews on Support and Customer Service
Netfirms has 24/7 customer support. Netfirms support contains contacts for various queries a user might be interested in. The support feature has a huge knowledge base which allows users to find the answers to their questions and solutions to their problems. These questions can be related to Sales, Billing and General Support. In the support page of Netfirms, you can find a large number of the FAQs related to most of the fields and services Netfirms provides. If you have an exclusive query which is not included in this knowledge base, you can ask for help either through phone, email or Live Chat. I have contacted them through the Live Chat, below is my experience with their Live Chat Support.
Trial#1 Moderate Live Chat Support From Netfirms
When I activated their Live Chat, I was informed that my expected waiting time was 2 minutes. However, the actual waiting time was 3 minutes 56.79 Seconds. It was still acceptable as I got entertained within 10 minutes.

After one of their customer support staff joined the chat, again I asked a question related to WordPress hosting. As you can see from the conversation below, I almost waited for another 4 minutes to get the support staff to answer my question. However, I would say their support staff was very polite. This was a good sign as I saw good attitude from their support. I was in doubt whether Netfirms provide any dedicated WordPress hosting plan as I could not found any navigation link to WordPress hosting on their website. Although we had some miscommunications, finally the support staff was able to answer my questions professionally. Overall, I would say Netfirms support is neither too bad nor excellent.
Netfirms Reviews on Uptime Performance and Server Status
Uptime is the duration which the Netfirms server is operational. According to many real-time users of Netfirms, the uptime performance of the Netfirms server is quite stable. Besides, Netfirms server speed is also acceptable and the websites hosted by Netfirms are available almost all of the time. Most of the users also found that the Netfirms servers are capable of providing a seemingly non-stop service. Though due to various reasons servers might go down from time to time, but they get right back up within mere moments.
Good and Bad of Netfirms
Good
• Low prices.
• Unlimited emails for domains.
• A wide range of options and plans to choose from.
• 24/7 customer service.
Bad
No Windows hosting.
Many negative reviews online
Summary of Netfirms
Netfirms provides most of the services that a person who likes to host his or her website can take advantage of. They have plans that vary based on the intended use of the website as well as the expertise of the user. The prices of these plans are low which attracts many customers, but in this case, organizing becomes difficult. I hope this Netfirms review helps you in finding whether the Netfirms web hosting service suits all of your needs.
Compare Netfirms With Our Top Ranked Web Hosts!
SiteGround vs HostGator vs Netfirms

SiteGround

HostGator

Netfirms
Rating

Rated 4.5 stars

Rated 4.5 stars

Rated 3.5 stars

Price

$3.95/month

$3.95/month

$4.95/month

Criteria