Editor Rating

Rated 3 stars

Good
---
Reviewed by:

Published on:

Last modified:
---
DISCLOSURE: This post may contain affiliate links, meaning when you click the links and make a purchase, we receive a commission.
Our Top Ranked #1 Web Host

Ideal for WordPress, Joomla, Drupal and eCommerce
What is NetHosting Hosting?
NetHosting offers some of the most simplified hosting solutions we have ever seen. From beginner baiting plans to dedicated servers, the company offers a comprehensive range of hosting services at affordable prices. Throw in a 100% server uptime guarantee and you begin to see expectations rise pretty spectacularly. Let's get this review started.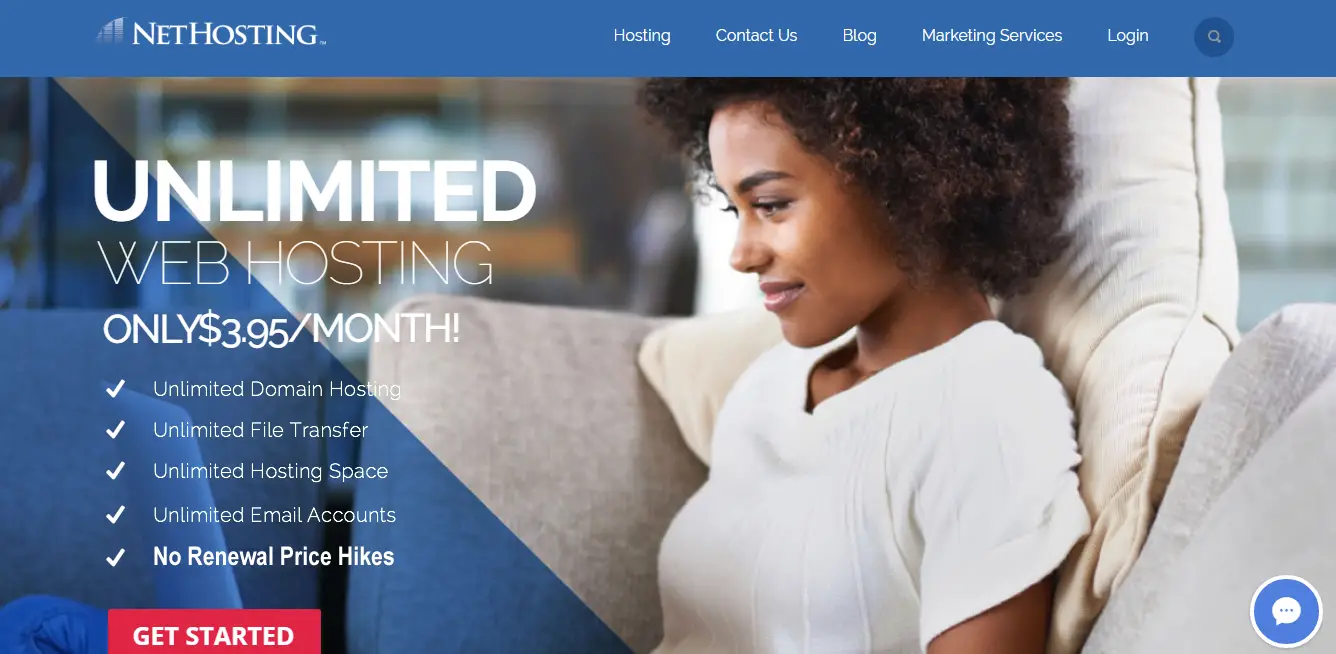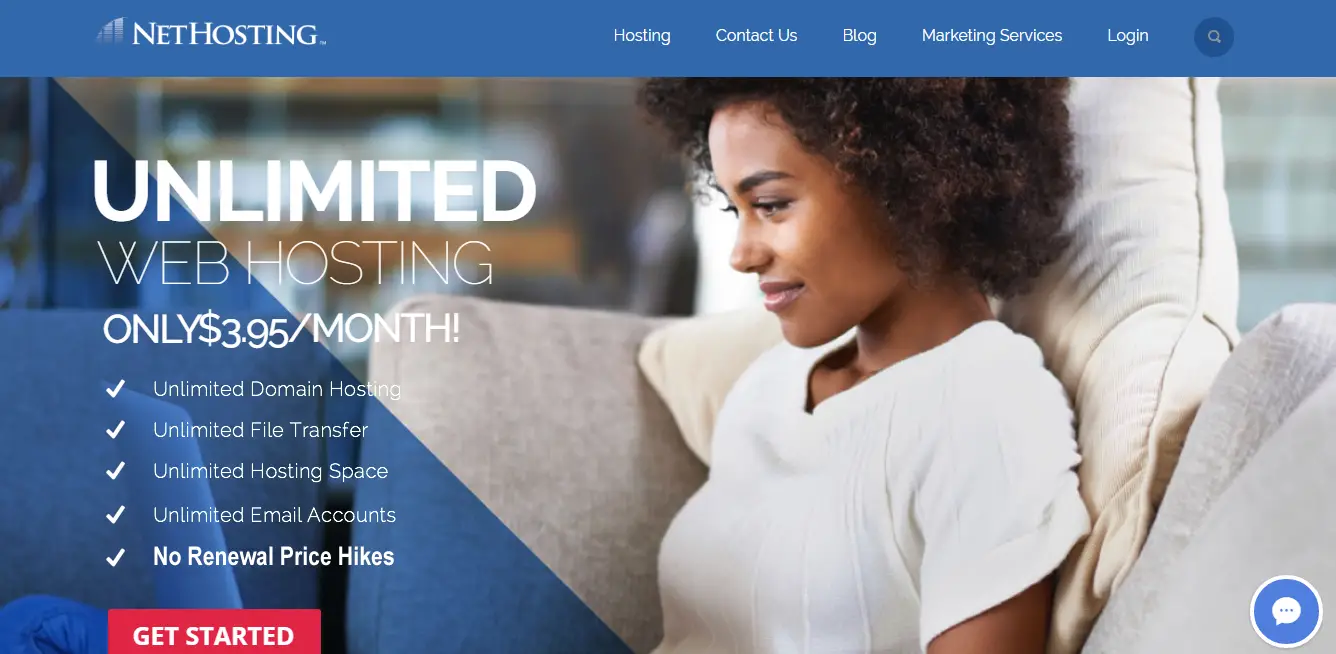 NetHosting Reviews on Hosting Plans and Services
The company offers three distinct tiers of shared hosting plans: there's your entry-level shared hosting tier, a WordPress hosting plan that we will discuss later, and a confusingly named Windows hosting tier that also runs as a shared hosting platform. The entry-level option costs USD 3.95 per month for unlimited resources and a cPanel licence.
Keep in mind that as with other budget hosting service providers, NetHosting is guilty of the same misinformation trick that customers have been complaining about since the beginning of the web hosting industry. Unlimited in this respect means services that are throttled once you reach past a certain usage threshold.
Beyond that, your services might continue but the quality and speeds are reduced so drastically that they are as good as over. Now NetHosting is not the only company that does this and it has been a staple of the hosting business for as long as we can remember but it still bears mentioning that unless you read the fine print you might end up in a precarious situation when you least expect it.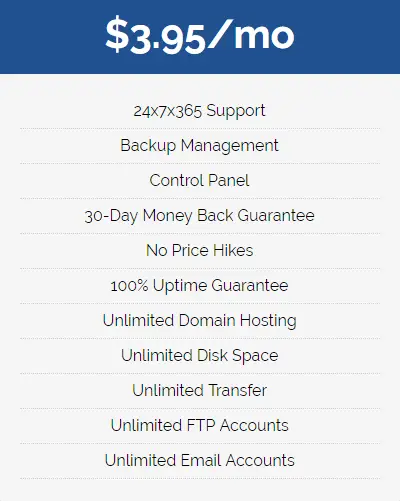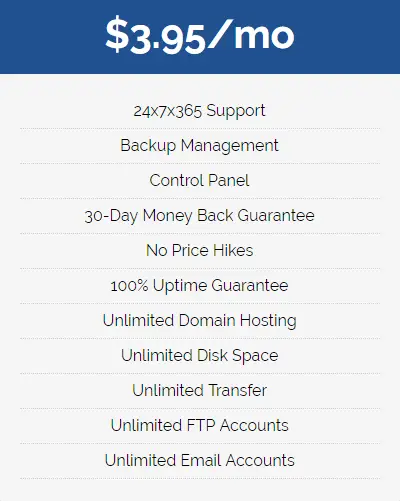 NetHosting Reviews on Windows Hosting
The start-up windows hosting plans offer a larger resource spread. Plans start from USD 9.95 per month for 5 GB of storage space and 100 GB of monthly transfer bandwidth and go up to USD 22.95 per month for 50 GB of storage space and 500 GB of monthly transfer bandwidth.
Right off the bat, these plans are not up to snuff. You can get a much more powerful hosting plan for the money from other competing service providers so these hosting plans are not even worth a second look.
At these price points, we doubt that any customers will have any specific hosting needs that dictate a windows server environment, so you are basically paying for a service that you can very well do without.
Windows hosting has its benefits but they are usually reserved for corporate websites who have to deal with legacy software and proprietary methodologies. Unless that sounds like you, steer clear of windows hosting plans from NetHosting.
NetHosting Reviews on VPS Hosting
Thankfully, the company offers VPS hosting plans for the slightly more well-heeled. These plans offer significantly improved performance and reliability while at the same time retaining the flexibility of a cloud-based hosting platform.
VPS hosting allows dynamic scaling of resources that allow you to deal with sudden traffic spikes which can otherwise take your website down entirely.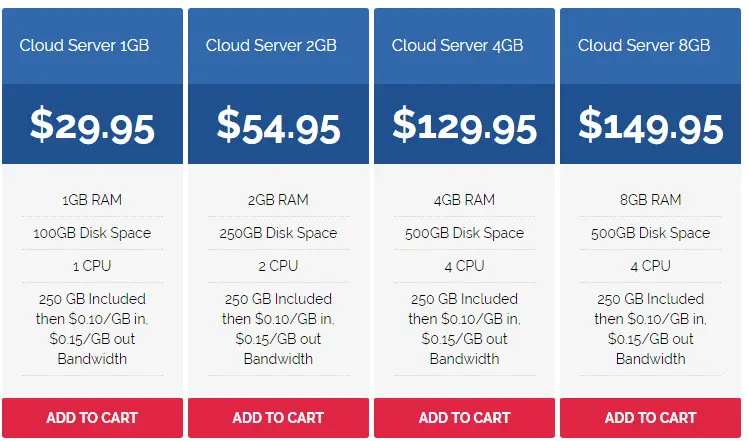 NetHosting Reviews on Dedicated Hosting
Closing out the hosting offerings are the dedicated server plans. Port throughput offered is 10 Gbps, sufficient for even the most demanding workloads. Default operating system is CentOS but you can have your choice of Linux and Windows-based operating systems.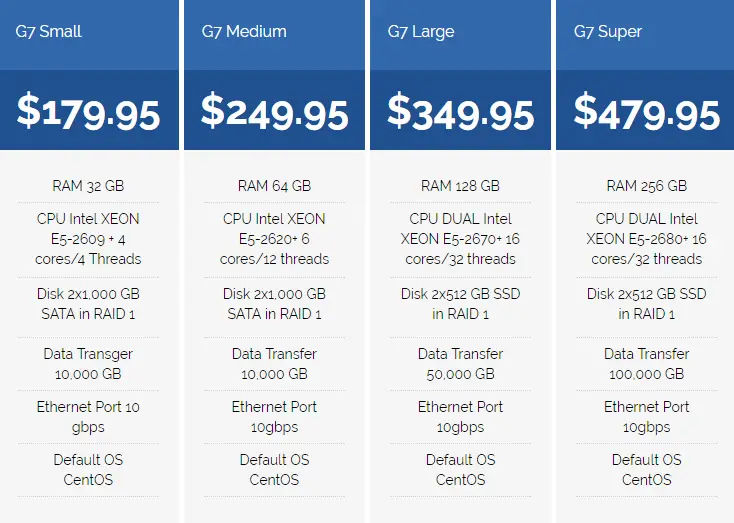 NetHosting Reviews on WordPress Hosting

NetHosting does offer managed WordPress hosting at USD 34.95 per month but at this price point, it is just not good enough. The hosting is based on the shared hosting platform and fully managed plans just do not make enough sense when the resource allocation is this meagre.
Although there are bound to be users who would find these plans a good deal because they simply want a hands-off approach to their hosting and that is okay. But this plan is simply not good value. Additionally, there are better plans out there from competing service providers.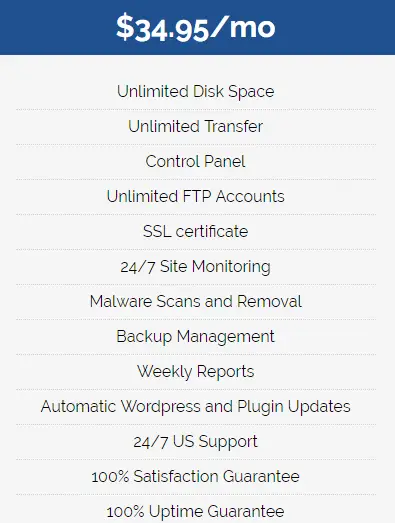 NetHosting Reviews on Support and Customer Service
NetHosting makes a decent effort at delivering customer service but sadly it is not enough to compete. There are hosting service providers doing a better job and this industry is wildly competitive. That being said, there are also companies that deliver worse customer service than NetHosting but that is nothing to be proud of in itself.
The company needs to immediately up its game when it comes to customer service as this is the primary point of contact between the hosting service provider and their customers. Customer retention is key to any business and a lacklustre customer service experience definitely does not serve that agenda.
NetHosting Reviews on Uptime Performance and Server Status
NetHosting does commendable work when it comes to providing guaranteed server uptime. The company delivers reliable servers and very little downtime. Speeds are quite consistent and enough to pull through almost any web venture.
Good and Bad of NetHosting
Good
Wide range of hosting services
VPS hosting plans available
Dedicated server options are simple and easy to implement
Managed WordPress hosting plans
Good server reliability
Bad
Plans not value for money
Too expensive when compared to the competition
Summary of NetHosting
NetHosting puts up a valiant effort but the company seriously needs to reevaluate its position if it is competing in the business. There is serious competition out there and if the present situation continues, the company may soon find itself without customers.
Not only the pricing but their entire structure of hosting offerings need to be reconsidered and only then can the company stand a chance of continuing its operations in the future.
Compare NetHosting With Our Top Ranked Web Hosts!
SiteGround vs HostGator vs NetHosting

SiteGround

HostGator

NetHosting
Rating

Rated 4.5 stars

Rated 4.5 stars

Rated 3 stars

Price

$3.95/month

$3.95/month

$3.95/month

Criteria