Editor Rating

Rated 4 stars

Excellent
---
Reviewed by:

Published on:

Last modified:
---
Our Top Ranked #1 Web Host

Note: This website ReviewPlan.com is hosted on SiteGround
Latest Uptime Stats (Real Records):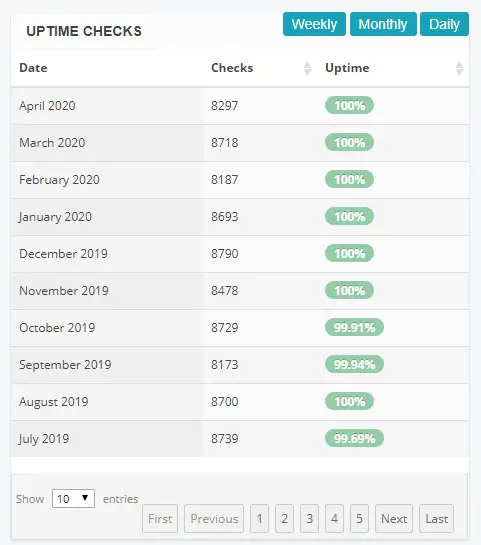 Server Response Speed Test Scored A+: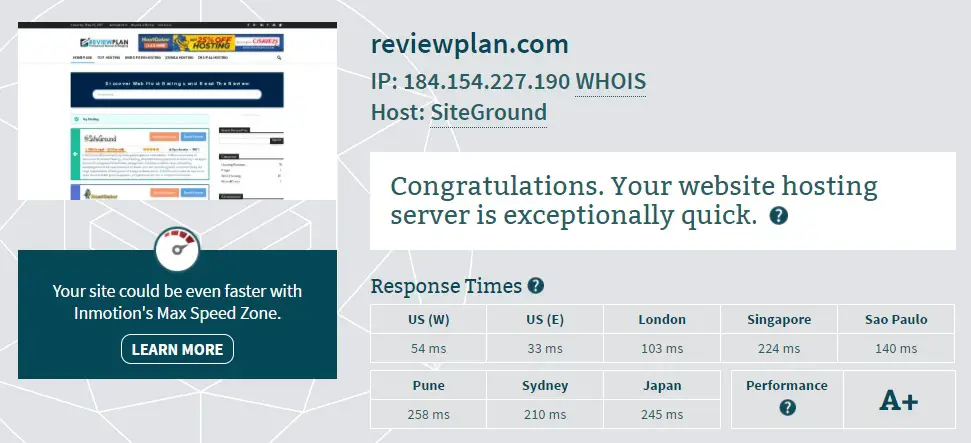 What is PacificHost Hosting?
PacificHost was established in 1999, making it one of the oldest mainstream hosting services company still actively in business. The fact that the company has resisted the ravages of time and remains a healthy and successful business entity so many years in a domain subject to some of the most rapid technology shifts and turns is remarkable. PacificHost distinguishes itself by being one of the very few service providers who offer hosting plans specifically for small to medium-sized businesses at a reasonable price.
PacificHost leverages its longstanding goodwill with its customers and the internet business nexus to deliver great services at great prices while still turning a healthy profit that has sustained the company for so long.
In addition to promising to offer value for money hosting, the company also offers a host of web tools and custom designed scripts designed to make things easier for its customers.
PacificHost Reviews on Hosting Plans and Services
PacificHost is one of the few hosting companies that can boast of a client portfolio diverse enough to mention individuals as well as Fortune 500 companies. This alone is the testament to the fact that that the company delivers great services across a wide spectrum of use cases as well as budgetary restrictions. Along with a 45-day money back guarantee, USA based customer support and website migration assistance, no wonder that customers speak so highly of PacificHost.
Shared hosting sits at the centre of the company's portfolio. Unlimited shared hosting is available from as low as USD 2.49 per month. The cheapest plan comes with 5 domains bundled in while the most expensive plan at USD 10.99 per month comes with included private SSL security and a dedicated IP.
Keep in mind though that when it comes to shared hosting, "unlimited" does not actually mean unlimited in the literal sense. While technically correct, the availability and quality of these "unlimited" services are throttled drastically after certain usage thresholds are exceeded. This is fairly typical and standard practice in the hosting business, but it bears to keep in mind the words caveat emptor.
PacificHost Reviews on VPS and Dedicated Hosting Plan
PacificHost also offers VPS and dedicated server solutions that it markets as business hosting (as opposed to shared "Web" hosting, we presume). If your usage exceeds what shared hosting can offer, you should definitely upgrade to a full-fledged dedicated hosting solution. Dedicated server plans have a 30-day money back guarantee and a 99.9% uptime service level agreement.
The hosting platform comprises an Intel Xeon E5620 CPU with 24 GB of DDR3 server grade RAM memory, and enterprise-grade hardware that supports hot swapping in a SAS 70 certified private data centre in a CloudLinux server environment.
While there definitely is some traffic shaping and resource allocation in this most expensive plan, the exact terms are pretty unclear. However, it is safe to assume that the limits are definitely higher than the resource allocations in other dedicated server plans.
The company also offers free CDN services from CloudFlare that helps websites server content across a wide variety of geographical locations without any impact on performance or fetch times. Also bundled with the hosting plans is a set of search engine optimisation or SEO tool software from Attracta.
PacificHost Reviews on WordPress Hosting
While there are no dedicated WordPress plans on offer from PacificHost, the platform is built to support all the popular CMS implementations on the market, be in WordPress or Joomla or Drupal. Along with the company's Website Migration Assistance, it makes it very easy to host a readymade WordPress website on PacificHost servers with a very little hassle.
All features work as originally designed and for any issues that crop up during installation you can avail of the company's excellent technical support team. All customer service is USA based and is available 24 hours a day, 7 days a week, and 52 weeks a year to attend to your issues.
PacificHost Reviews on Support and Customer Service
PacificHost has a customer service and technical support team that is entirely based in the United States, leading to better quality of service and faster resolution of problems, whatever they may be.
Available 24 hours a day and 365 days a year, PacificHost customer service is one of the most highly regarded aspects of the company. Indeed, since 1999, its customer service has played a large role in which customers keep renewing their contracts instead of migrating to a newer host.
Customer service and technical support are of special importance to corporate and enterprise clients, and the fact that PacificHost has a large portfolio of enterprise clients speaks volumes about its level of service and professionalism as well as customer satisfaction.
PacificHost Reviews on Uptime Performance and Server Status
PacificHost plans are guaranteed to have a 99.9% service uptime rating by means of a service level agreement. Additionally, the company also offers a completely contract-free money back guarantee period: 45 days for shared hosting plans and 30 days for its dedicated hosting plans. Their server uptime record has been exceptional with very little service downtime or speed drops that might be worrisome in the long run.
Good and Bad of PacificHost
Good
Diverse hosting portfolio
Plans available for all across the budget spectrum
Highly reliable hosting services
Great customer service
Great performance at all budget points
Bad
No hybrid or cloud hosting plans
High-performance SSD plans are missing in action
Summary of PacificHost
PacificHost is as close you can get to a perfect hosting service provider. The company offers great services at a variety of price points, meaning that you can simply upgrade your plan as your requirements outgrow your plan subscription.
This prevents you from having to deal with site migration to a different host. Overall, PacificHost gets our recommendation for providing value for money as well as high performance hosting plans at all budgets.
Compare PacificHost With Our Top Ranked Web Hosts!
SiteGround vs HostGator vs PacificHost

SiteGround

HostGator

PacificHost
Rating

Rated 5 stars

Rated 4.5 stars

Rated 4 stars

Price

$3.95/month

$3.95/month

$2.49/month

Criteria