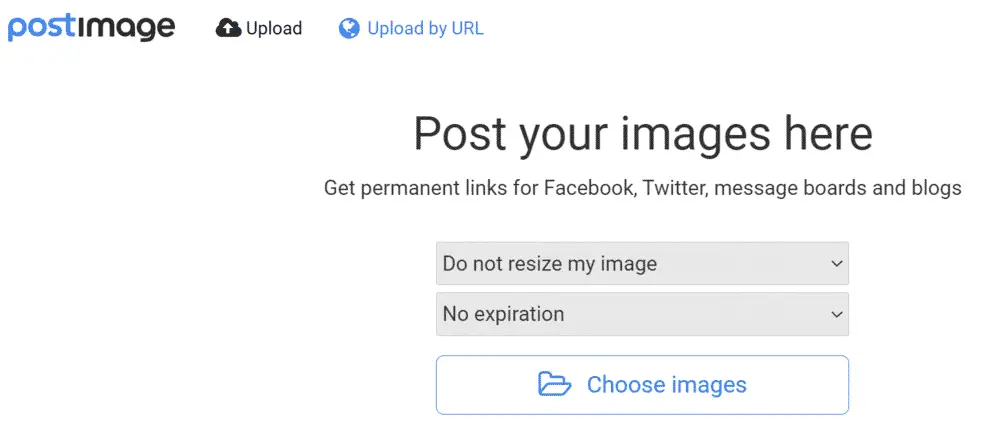 PostImage Review
DISCLOSURE: This post may contain affiliate links, meaning when you click the links and make a purchase, we receive a commission.
Posting images to blogs, boards or websites has been a mess for most of the basic users. There are too many complications involved with the adjustments such as resolution and making your images compatible with most of the web interfaces and other stuff like that.
Another thing that you will be having a problem with is hosting for these images. Of course, these larger images with more resolution will take up some memory on the hosting as well and that can cause you to have some serious troubles with getting the right hosting plan for that.
Postimage.org is one such hosting service that is sorting out all these problems for image hosting that you might encounter for free. This is simply one of the best solutions out there that lets you host all sorts of images for the websites, blogs, and other interfaces on the website.
You can even host your images with postimage.org and link them with your eBay product description or any other shopping website that you might want to use. Simply put, the whole experience gets better for you, and here are a few pros and cons along with top features that you will be enjoying with postimage.org services.
Features
The features you get with postimage.org are truly unmatched and to top it all, you get access to all of these without having to pay anything for them. Yet, you can also decide to get the premium membership and that will allow you some additional limits as well.
You just have to sign up for an account on the website and you are ready to go. A few notable features that you will be getting if you chose to host your images with postimage.org are:
Size Limit
The best thing is that you get an exceptional size limit even on the free account. Free accounts are limited to 24Mb and 10k*10k pixels for the image. Yet, if you chose to go with the premium account, you can have the limit extended to 48Mb and with 10k*10k pixel limit on the images.
Batch Limit
Another cool feature that you will be enjoying with Postimage.org is the batch limit. You can easily upload up to 1000 images per batch simultaneously. That saves you from the hassle of uploading all these images manually.
Not only that, but you will also be getting the perfect experience to select all the images once and get them uploaded without any hassle at all.
Images Count
The coolest feature of all is the images count and there is no restriction on that as well. This way, you can ensure that you are never running out of space and as long as you are matching the terms listed in terms and conditions, you can host up to thousands of images with postimage.org to have the best possible experience with image hosting.
Website Plugin
To ease the hosting experience for those who are not that good with the coding or those who don't want to deal with the links, you get the plugin from Postimage.org as well.
The plugin can work with most of the websites out there and all the compatible websites will be able to take the hosted images pretty seamlessly if you chose to use the plugin with them.
Windows App
Here comes the cherry on top, and you also get to enjoy the perfect experience with their application for Windows. With this application, you can make sure that you are dealing with all the premium features and the whole image hosting process in a smoother manner.
Moving forward, the windows application for Imagehost.org is available on the windows store and you can download it with a single click and enjoy a better interface with all the image hosting.
Pros
One of the best free image hosting services out there with no limits for the images.
Support for almost all sorts of websites and portals out there, even those that don't support the plugin.
Images are never removed from the servers even if they are inactive for long periods.
Free hosting service is pretty decent and you don't have to spend a penny for that.
Cons
The link process and web interface might get confusing for the new users.