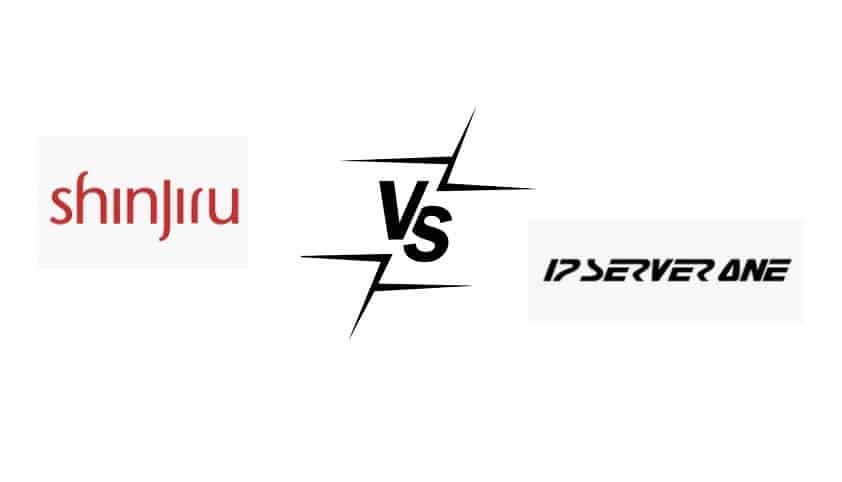 Both Shinjiru and IPServerOne are well-known web host providers in Malaysia. So, for our Malaysian readers, you might be confused about which one should you choose between Shinjiru vs. IPServerOne. In this post, we will be trying to answer your questions once and for all. At the same time, we will also include a great alternative to both of these web hosting services for Malaysia web hosting.
So, let's cut right to the chase…
SiteGround For Malaysia Web Hosting
SiteGround for Malaysia Hosting (Top Ranked)
Note: This website ReviewPlan.com is hosted on SiteGround
Server Response Speed Test Scored A+
Latest Uptime Stats (Real Records)
First of all, we will be providing a brief review of SiteGround. For your information, we are already a proud and content user of SiteGround. And, we have been hosting a lot of websites of ours including the ReviewPlan.com with SiteGround. As a result, we know a lot about this web hosting provider.'
This is an international web host from Sofia, Bulgaria. And, at the moment, it has 6 data centers globally. And, one of them is actually located in Singapore. That means it is very near to Malaysia. Thus, if you are receiving website visitors from Malaysia, then it will be a great decision to go with SiteGround and host your site on the Singapore data center of SiteGround.
They offer various web hosting plans at a very budget-friendly price. You will love their advanced features and facilities that come with their web hosting packs. Some of the most noteworthy ones are free SSL certificates, free SiteBuilder, free SSD server, CDN, auto backup, high-end security, and 24/7 real-time monitoring.
They have all the most popular types of web hosting packs like dedicated, VPS, cloud, shared, WooCommerce, WordPress, and more. You will also like their 30 days money-back guarantee in their shared web hosting plans. And, another great feature of SiteGround is that you will be able to choose the particular data center you want to host your site on.
Shinjiru vs. IPServerOne: Comparison For Malaysia Web Hosting
When it comes to an experienced web hosting service in Malaysia, you will have to keep Shinjiru on the list. They have been serving webmasters all over the world for more than 22 years. Right now, they are not only offering web hosting services, but they also have many other digital marketing and web-oriented services.
For example, you will get domain registration, domain transfer, email marketing/hosting, MS Office service, SEO marketing services, and more. Most of their web hosting plans are very cheap compared to other prominent web hosts in Malaysia.
Shinjiru packs a lot of features with their web hosting packages. And, you will get several kinds of hosting packs like ECO hosting, shared hosting, WordPress hosting, reseller hosting, business hosting, dedicated hosting, VPS hosting, server colocation, and more.
Speaking of servers, Shinjiru has 2 of tier own data centers in Malaysia (in Cyberjaya and Kuala Lumpur). All of their data centers are equipped with advanced security monitoring, clean pipe networks, DDoS protection, premium configuration, and SSD servers, etc.
They also have a 24/7/365 customer support system via email and live chat. In addition, they also offer support via Telegram, which is a unique way. So, you will be able to solve your issues with web hosting or account with Shinjiru with ease.
At the moment, Shinjiru is trusted by a lot of top brands both in Malaysia and other countries worldwide such as LADA, Knight Frank, Pikom, Volkswagen, Aries, POS Malaysia, University of Malaya, and more. Moreover, they offer a 3-month money-back guarantee on their WordPress web hosting packages.
Are you looking for a top-of-the-line web hosting in Malaysia? Then IP ServerOne could be a great option. This web hosting has started back in 2003. Over the course of time, they have added many new services, features, and facilities for the customers. For instance, at the moment, they offer premium cloud web hosting as their default hosting package.
At the same time, IP ServerOne also has dedicated hosting, server colocation, FiDrive, domain registration, remote backup, and email hosting as their primary services. But they lack traditional shared web hosting. But if you want your website to be faster for various visitors from all around the world, then cloud hosting is way ahead compared to shared hosting.
All of their cloud hosting packs are powered by OpenStack. And you can pay them on an hourly basis. So you will pay only what you will use, nothing more nothing less. As a result, you can save up to 70 percent of the total cost. For customer support, IP ServerOne has 24/7 email, live chat, and phone support. They also have some prominent brands as their clients like FireFly, YAWAS, IDEA BATCH, HostingAdvice.com, Great Eastern, and All American Food, etc.
As IP ServerOne operates on cloud hosting, they have several data centers in Malaysia, Singapore, Hong Kong, and so on. When we are writing this post, they have over 50 thousand active customers all around the world. All of their web hosting comes with top features like DDoS protection, managed servers, auto backup and restore, WAF, ultra-fast web server, and 99%+ uptime, etc. So, you can definitely check IP ServerOne out.
Closing Thoughts
So have you found your answer? If you have read the post above, it should already be clear to you that there is no definitive answer to this. However, we think IP ServerOne would be the better option here compared to Shinjiru as they offer cloud hosting at a very reasonable price.
At the same time, Shinjiru also offers a variety of hosting packs like shared, VPS, dedicated, reseller, and cloud hosting, most of these are not available from IP ServerOne. So, if you want other types of web hosting plans than cloud hosting, Shinjiru might be the best option. However, if you want an easy choice, then you should go with SiteGround. Because it is an international web host that is reliable and has very affordable web host plans.