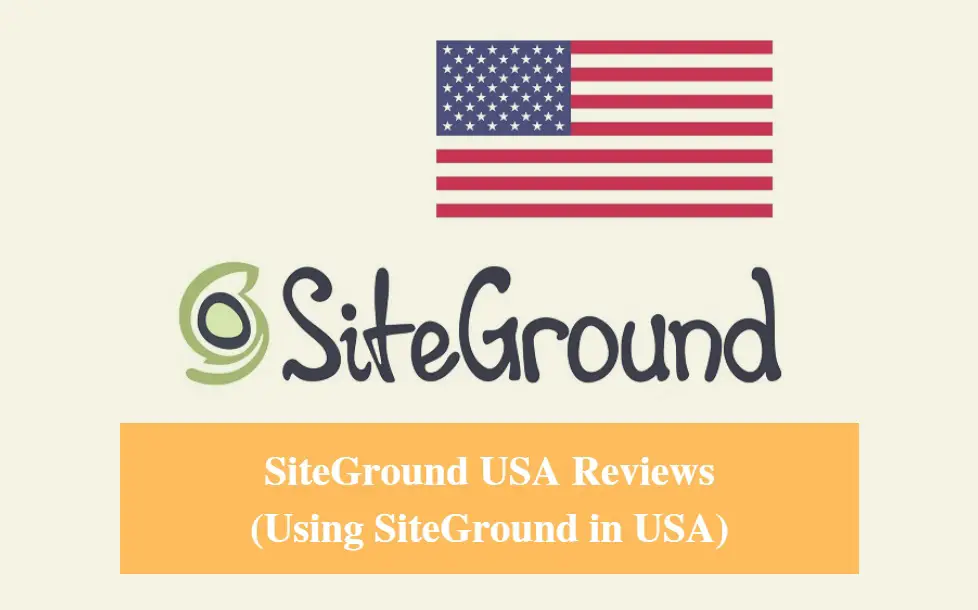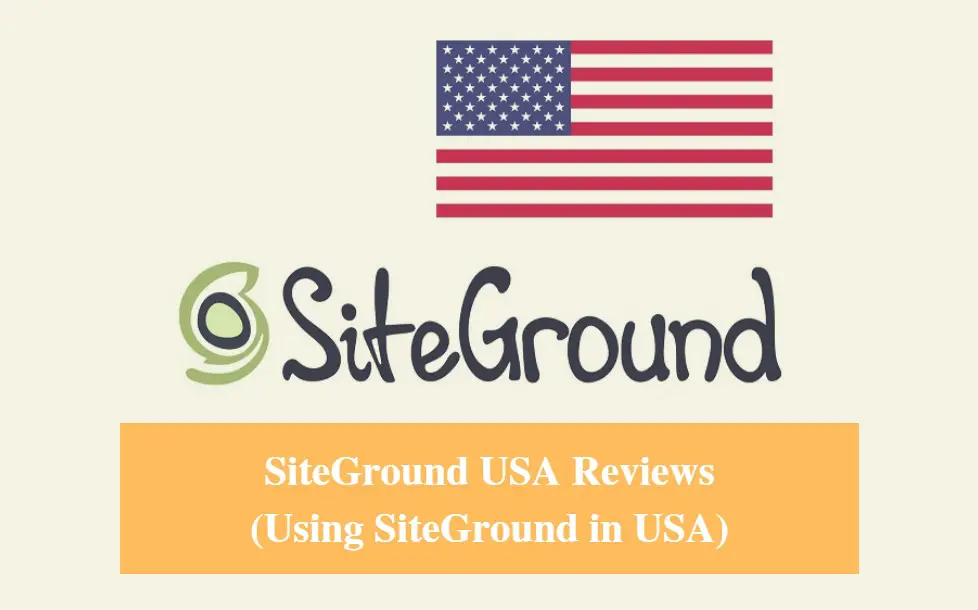 DISCLOSURE: This post may contain affiliate links, meaning when you click the links and make a purchase, we receive a commission.
SiteGround is not a new face in the web hosting business. They are here since 2004. And, from that time to this day, they have got bigger and better. They started as a web hosting provider Company. But, they have gone beyond that now. They also offer domain name registration facility.
Nowadays, the name SiteGround is known all over the world. But, are they actually that good or it is just the hype? We will answer that question today in this article. You might be thinking that it is a review of SiteGround.
Yes, you're right. But, it is not another typical review post. Rather, this will be a review of SiteGround for our readers from the USA. On top of that, we will show you real-time statistics and authentic data to back up our claims.
So, if you are from the USA, let's get to the good part.
SiteGround USA Hosting Review & Using SiteGround in USA
First and foremost, let's talk about the Data Centers of SiteGround.
SiteGround Data Centers:
The effect of the Data Centers on your website:
The hosting providers host the data and contents of your websites on their servers on behalf of you. For this reason, they use huge data centers. The data centers have a significant influence on the websites which are hosted on them. There are two primary factors related to the data centers which can influence the performance of your websites. The location and the infrastructure of a data center are the ones responsible for the speed and overall performance of a website. Let's clarify this a little bit.
The effect of the location of the Data Centers:
Long story short, if you want your site to load faster for your visitors then you need to host your site closer to them. Now, it is not possible to host your website on every corner of the world. Because usually, you might get visitors from all around the world. However, you can check and see from where the majority of your visitors come from then you can host your site close to them.
For example, if most of the visitors to your website come from the USA then you should host your website in the USA. If you host your website far from your visitors then they will experience slow loading speed while browsing your website.
However, if you receive visitors from other parts of the world like East Asia then they will not get a good experience visiting your website hosted in the USA. Simply put, the far the data centers from your visitors the worse the speed. So, it should be one of your highest priority to host your website anywhere in the USA (for the USA based website owners).
The effect of the quality of the Data Centers:
Your website hosting provider should have the highest quality hardware. If your website is hosted on a data center which has low-quality hardware then you will face a lot of hassle. Your website will go down from time to time. You will also experience low loading speed.
To get rid of these problems, you need a hosting provider who provides good quality hardware. We can assure you that SiteGround has this covered. Let's see what SiteGround offers.
Location of the Data Centers of SiteGround:
You may have already know that SiteGround has 4 data centers all around the globe. The data centers are situated on three continents. The location of them is in the Chicago (US), Amsterdam (Netherlands), London (United Kingdom), and Singapore (SG) respectively. However, they don't have any data center on the African continent. The data center of Chicago, US covers that area.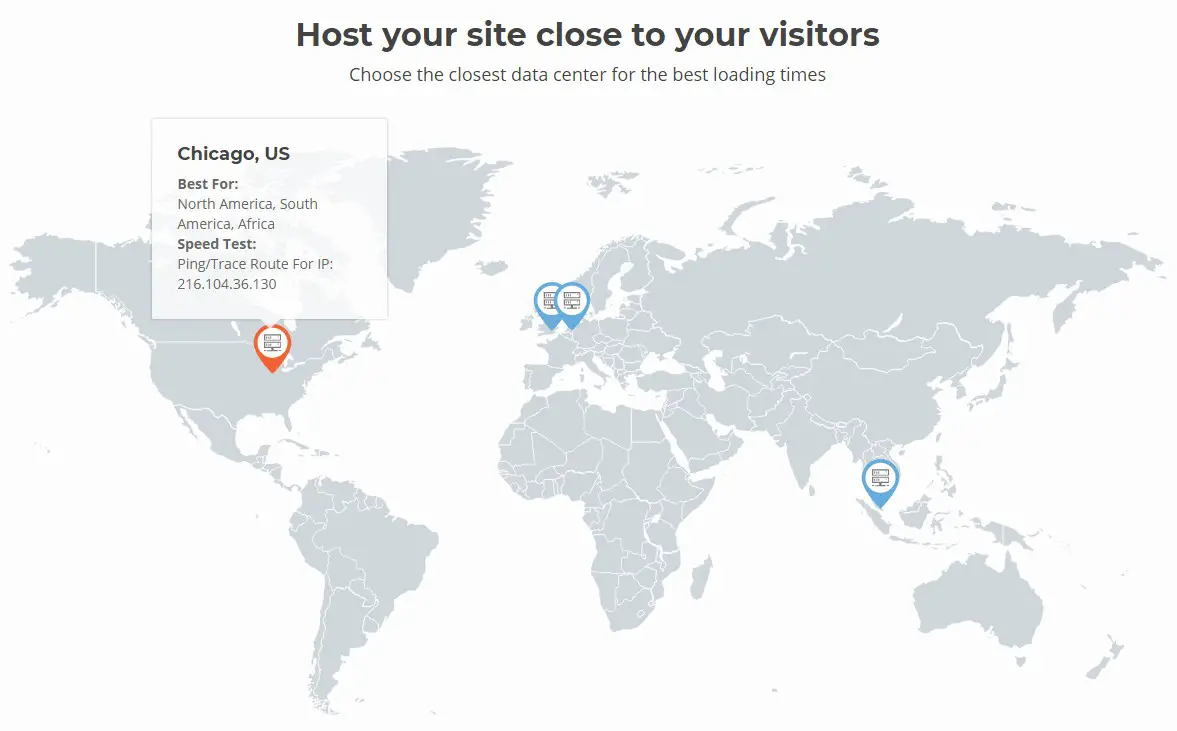 Now, as we have talked about that you need data centers closer to your readers. In this case, SiteGround's Chicago data center is the best option for our USA readers.
We think it is the time to let cat out of the bag. Here's something you should know about ReviewPlan.com. Even we use SiteGround to host our site. And we host this site in the Chicago Data Center. In a few more minutes, we will tell and show you why we use the Chicago Data Center.
Quality of the Data Centers of SiteGround:
As you already know that if your website is not hosted in a data center with good quality hardware then you are in so much danger. Because your website's uptime and stability depend on it.

Fortunately, SiteGround has a strong infrastructure on all of their data centers. First of all, they use SSD (Solid State Drive) in their data centers. While other hosting providers still use HDD (Hard Disk Drive). Using SSD over HDD can increase the page loading speed up to 20 times for a website. So, it is obvious that you should go with SSD hosting.
Now, let's talk about uptime. If you want your site to be up all the time then your hosting provider needs to have good power backups. SiteGround is also well ahead in this part. They have multiple power feeds for all of their data centers.
Now, it is inevitable that accidents happen. SiteGround is ready for such occasions. They have backup power sources like their own generators and industry-standard UPS technology. We will talk more about SiteGround's performance on uptime in the later sections of this article.
Before we go into that we will run two experiments on the SiteGround web host.
Both of these experiments will be run especially for our USA readers. So that you understand whether SiteGround is good or bad for you. The first test will be a website speed test. And the second one will be server speed check. First, let's know more about these tests.
Experiment 1: Website Speed Test:
Before we begin, we should tell you how this works. So, let's go.
How does speed test work?
To conduct this test, we will use the popular website 'Pingdom' to test the speed of our website i.e. ReviewPlan.com. You can test the speed of your website from different parts of the world using 'Pingdom'. So, we can test the speed of our website from different parts of the USA with 'Pingdom'.
What to expect from the test result?
After completing the test, Pingdom will find some important data about our website. The data will contain the 'Performance Grade, Load time, Page Size, Requests from the tested website. Along with the location from where the test was conducted.
First of all, we will see the 'Performance Grade'. It actually depends on the loading speed of the tested website. You can always improve this but a 'B' is enough for the performance grade.
The 'Load Time' actually indicates the time it took to load the webpage. The rule of thumb is 2 seconds or less than that is a great 'load time' for a website. The lesser the better.
Another thing, we need to tell you before we begin the experiment that the load time also depends on some of the other factors like the size of your webpage, the number of requests from your site etc. And of course, it also depends on the visitors too.
The device, the browser and the network the visitors are using also has an influence on the page load time. It is obvious that if a visitor browses your website with 2G network s/he won't experience the best load time.
To tackle this, we will use Pingdom, where they use Google Chrome as the browser and their own servers to run the test. So, let's begin the experiment.
Running the experiment 1:
Here, you can see that we are using ReviewPlan.com as the test subject. And we are testing from the San Jose, California, USA server.
Test Result from San Jose, USA:
Here is the result:

Performance Grade:
You can notice that the 'performance grade is 'A'. Undoubtedly it is good. As this depends on the loading speed, let's proceed to the next parameter.
Load Time:
Here, you can clearly see that the load time is only 829 ms. Here's some food for thought. A blink of an eye takes around 400 ms. So, our website loaded within just a couple of blinks. To be honest this is incredible. And, it is way less than the standard load time of 2 seconds, which is again good for us. Plus, we are faster than 92% of the sites tested on 'Pingdom'.
Test from New York, USA:
In this section, we will run another test from New York, USA. Similarly, we will use our website for this test too.

The Results:
Here is the result:

Performance Grade:
Again, we got another 'A' on the 'Performance grade'. This is looking great for our website's loading time. So, let' take a look at that.
Load Time:
Now, we can see that the load time is just over 1 second i.e. 1.14 second. And, we are faster than 86% of the websites tested on Pingdom. That is actually great.
Now that we have concluded the first experiment we can move on to the second one.
Experiment 2: Server Speed Checker:
This experiment is the 'Server Speed Test'. With this experiment, we will be able to show you the performance of the servers of the SiteGround web host.
How does this test work?
We will conduct this test on bitcatcha.com. This is a website on which you can test the server response rate from 8 different locations all over the world. In this experiment, our website's server will be pinged from all of these locations. The most important thing here is the Response time. The less the response time the better for a user.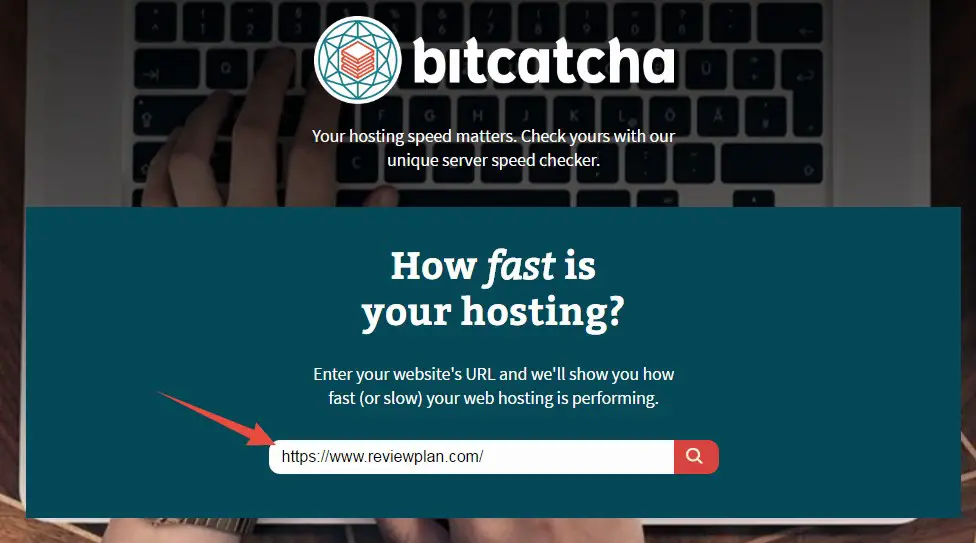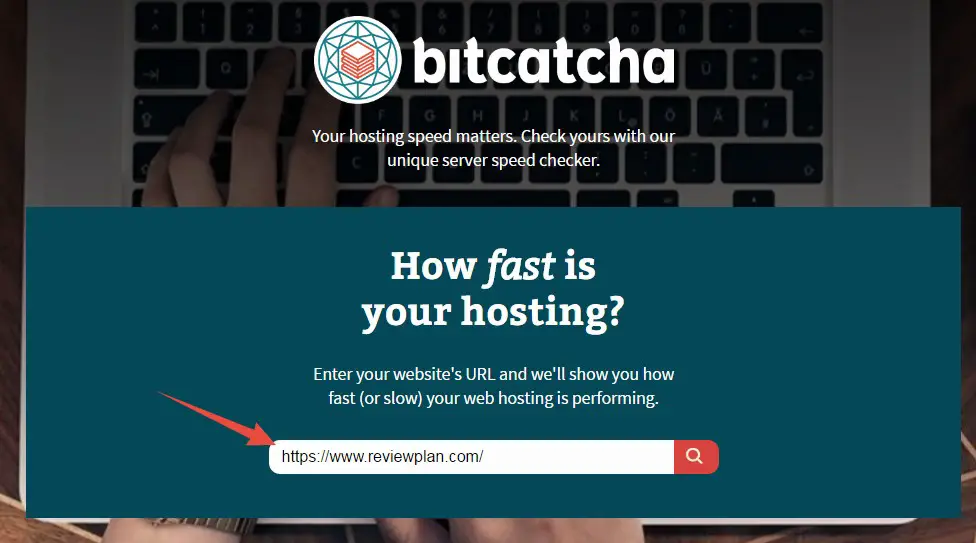 What to expect from the result?
The test will be conducted from 8 different locations which are US (W), US (E), London, Singapore, Sao Paulo, Bangalore, Sydney, and Japan. Here, the results from the US (W) and the US (E) are crucial for us.
What is a good response time?
Google has an answer to this question. They recommend your website should have 200 ms or less as the response rate.
The Test Result:
Here you can see our result.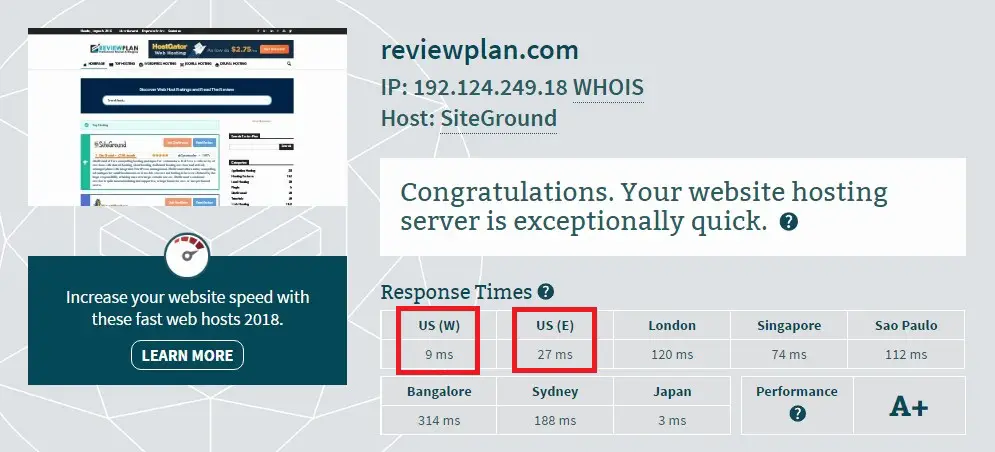 Performance Grade:
We got an 'A+' on the 'Performance grade'. It is the highest grade.
Response time from the USA:
So, let's take a look at the most important thing first. We see that the response time is only 9 ms and 27 ms from the US (W) and the US (E) respectively. So, if you compare with Google's recommendation of 200 ms, you can clearly see that SiteGround is way ahead.
That is one of the most important reasons why SiteGround is good for website owners in the USA.
Now, let's look at the results from other location as you might also receive visitors from those places too.
We see that Japan has a 3 ms response time. Then London, Singapore, and Sao Paulo have 120 ms, 74 ms, and 112 ms respectively. It is just more than enough. On the contrary, we can also see that the response time from Bangalore is 314 ms which is more than the recommended response time. But, we can decrease that by using CDN. We will talk about this later in the article. So, don't worry.
The takeaways from the experiments:
If you are from the USA, then SiteGround recommends the Chicago data center to host your website. You can get the idea why they recommend it just by looking at the results of the experiments.
But, if you get visitors from other parts of the world then you can choose other data centers to host your site. Along with that, there is another option. Now, we will talk about this.
What more you can do to increase the speed of your website?
If you receive visitors from all over the world randomly then you need to try CDN. CDN stands for Content Delivery Network. A CDN is a network of servers (located in different parts of the world) which are used to deliver the contents of a particular website to its visitors from all over the world.
You know that it is important to host your site closer to the visitors of your website. However, you can't host your site all over the world at once. And, that's when the CDN comes into the scene.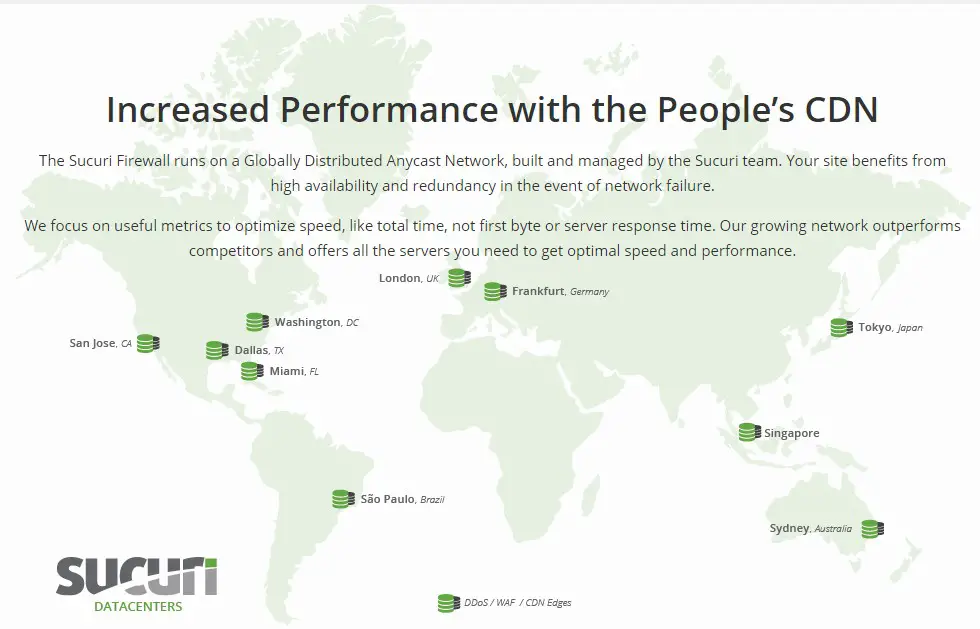 We also use CDN to improve the speed and performance of our site. We use 'Sucuri' because it has some useful features. Plus, 'Sucuri' has 11 data centers around the world. Among them, 4 data centers are in the USA alone. The locations of the data centers are Washington, San Jose, Dallas, and Miami.
So, it does not matter wherever your visitors come from the USA they will get a top-notch experience browsing your website. Sucuri claims that they can improve the page loading speed of a site by 70% using the CDNs. And, we can back up their claim as we also use their service.
You already have seen the response time from the second test was only 9 ms and 27 ms from the USA servers. It is because of the location and quality of the data centers of SiteGround and Sucuri combined.
So, if you receive visitors internationally then go for both of these services and you won't have to worry anymore.
As we mentioned before, Sucuri also offers some other features. Those include website backup, website protection, website monitoring etc. So, let's get to know more about these features.
Sucuri Backup:
For any website owners, taking backup of their website should be one of the first priorities. But, it is tiresome to take backup manually in a regular interval. 'Sucuri backup' makes the process easier. Because once you have set up everything, the tool will take backup automatically.
Sucuri Firewall:
Every day millions of hacking attempts are being run. Your website is not safe from those attempts. If you haven't taken the necessary steps to protect your site from getting hacked then you need to seriously think about it.
'Sucuri Firewall' makes it easier for you. You don't need to have any type of coding experience. They will take care of everything. Even if your website has been hacked, they can help you with that too.
So we highly recommend checking their website for more information.
Website Uptime:
Website Uptime is an essential parameter for a website. If your website goes down regularly then you should change your hosting provider. Your web host should have the industry-standard uptime percentage which is 99%.
Now, here is a screenshot of the Uptime stats of our website ReviewPlan.com.
You can see that SiteGround has been doing exceptionally well and they are meeting the industry-standard 'Uptime Percentage' with ease. That is another factor why we are using SiteGround to host ReviewPlan.com.
SiteGround Support:
It does not matter if a company has the best tools in their possession if they have bad customer support. SiteGround is in the lead here. They have an awesome customer support. You can contact them using any of the three available ways.
The three methods are:

Live Chat:

For instant messaging

By Tickets:

Get a reply within 10 minutes

By direct Phone:

Instant chat
So, depending on the seriousness of your issue you can contact them in an instant. As we have been using SiteGround for a good amount of time, we can attest to that. We always get a response from their side within minutes. And, we can also assure you that they will be with you until the problem is solved.
Conclusion: Should you go with SiteGround if you are from the USA?
The straightforward answer to this question is YES. You should use SiteGround without hesitation if you are from the USA. Yet, if you have doubt, you should take a look at the results of the tests we ran.
From those stats, you can see that how good SiteGround can be for your American visitors. And, it's possible only because we have hosted this site on the Chicago Data Center. You can select the Chicago, US Data Center while you set up your web hosting account with SiteGround. It is one of the main reasons why we recommend SiteGround.
Furthermore, their awesome customer support also is an indication of why you should go with them. Another thing, you might already know that WordPress, Drupal, and Joomla officially recommend Siteground. This is really assuring.
So, it is beyond doubt that Siteground will be the best choice for you if you are from the USA. And, that's why we highly recommend SiteGround for our American readers as we have the first-hand experience with them.