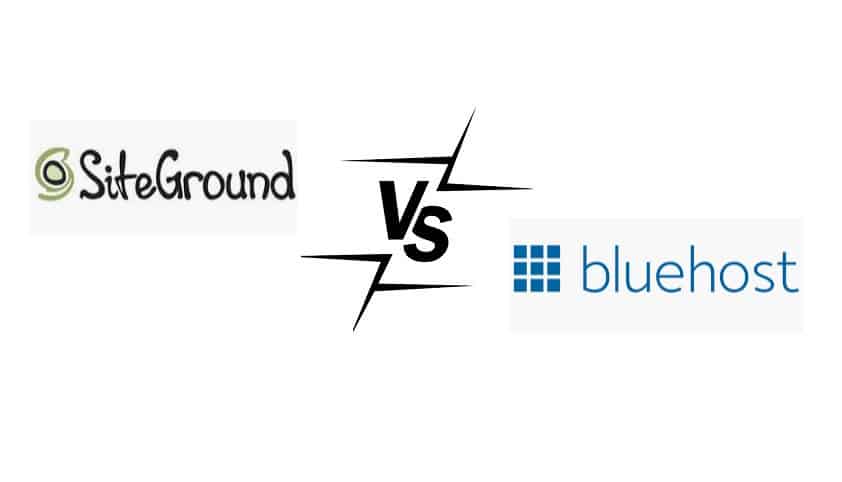 If you wanted to name only 2 best web hosts in the world for personal websites, then you have to include both Bluehost and SiteGround. But do you know which one is the best option from Malaysia web hosting?
If you have such questions about SiteGround and Bluehost, this article will clear everything up. And, by the time you have read the post, you will figure out which one would be the best option between SiteGround vs. Bluehost for Malaysia web hosting.
So, let's get to it…
SiteGround vs. Bluehost: Comparison For Malaysia Web Hosting
SiteGround for Malaysia Hosting (Top Ranked)
Note: This website ReviewPlan.com is hosted on SiteGround
Server Response Speed Test Scored A+
Latest Uptime Stats (Real Records)
There are a lot of web hosting companies in the world. But most of them are owned by many big corporations. However, SiteGround is not such a case. They are a privately owned company. And, this is based on Sofia, Bulgaria. And, with their reliable services and trustworthy performance, SiteGround has become a well-reputed web host brand internationally.
You will find the most popular form of web hosting packages from SiteGround. For instance, they offer basic shared web hosting, reseller hosting, cloud hosting, enterprise hosting, agency web hosting, student web hosting, and more. Also, they offer domain name registration services. In addition to these packages, SiteGround also has WordPress and WooCommerce packages.
The best thing about their packages is that these are affordable compared to other premium web hosting providers. All of their hosting plans are fully-managed. That means you will not have to maintain anything from the back-end. All will be taken care of by SiteGround.
They offer various features and facilities with every form of hosting plans. Some of the most noteworthy web hosting features of SiteGround are 100% renewable energy match, CDN, email, unlimited databases, unmetered traffic, daily auto backup, SSL, and more. You will also love that all of their servers are equipped with SSD storage. So, your website will perform faster than any other website that is hosted in a server run by HDD storage.
SiteGround has a 99% uptime guarantee. And you will also be backed up by 30 days money-back guarantee on most of their basic shared hosting plans. Also, the cloud hosting packs of SiteGround are backed up by 14 days of a money-back guarantee. They have a dedicated customer service team available 24/7/365.
You can reach out to them in multiple ways such as live chat, phone, email, and by submitting tickets. You will also get free drag and drop website builder, free website transfer, and free collaboration and website optimization tools.
When it comes to security, SiteGround is one-step ahead of their peers. For instance, they have introduced 'account isolation' feature before anyone else in the industry. Also, they offer free 'Let's Encrypt SSL', AI software against brute-force attacks, WAF, and many more security features. On top of that, they have a team of security expert that is always keeping an eye on the software vulnerabilities daily.
SiteGround has 6 data centers in 3 continents all around the world. These are located in the USA, UK, Netherlands, Germany, Australia, and Singapore. Plus, you can choose your preferred web hosting when you are going with SiteGround.
Upon your request, they will host your website on the specific data center. So, for our Malaysian readers, you can choose the Singapore data center for the best performance. Altogether, we can say that SiteGround can be a great choice for Malaysian web hosting.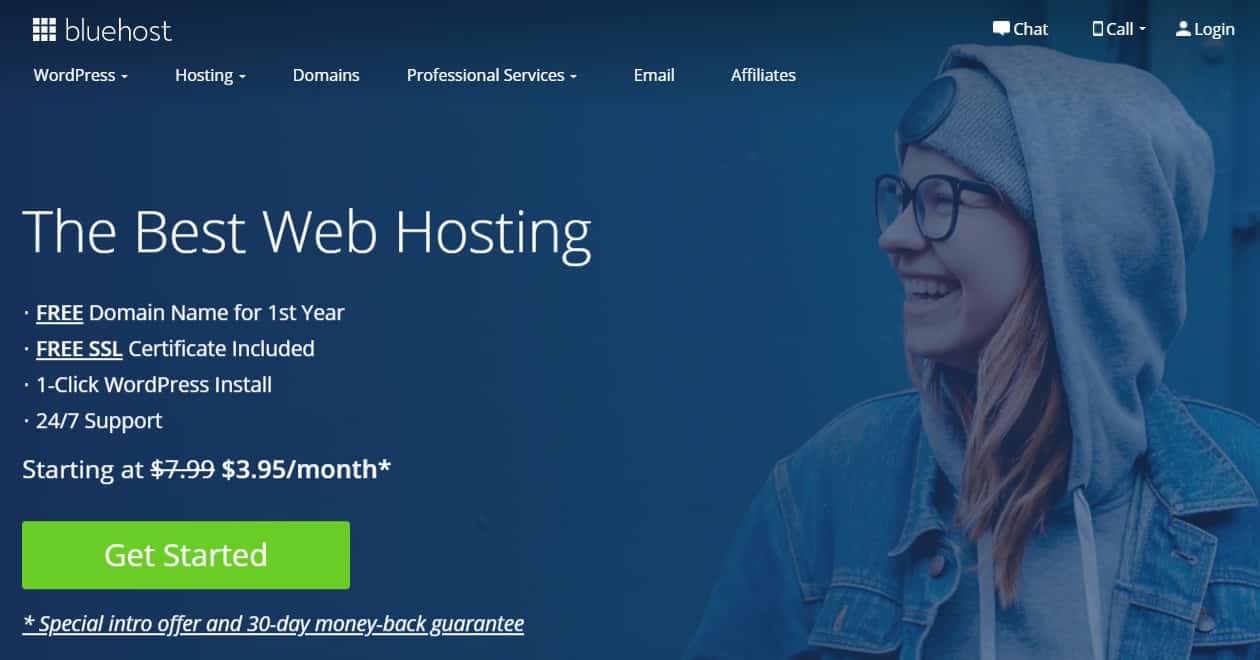 As like SiteGround, Bluehost is also another top-rated web hosting service. But, Bluehost is not a privately held company. Rather, they are owned by Endurance International Group or EIG. Bluehost was established back in 2003. Later, in 2010, it was acquired by EIG. However, Bluehost's service has been improving over time. As a result, they are also one of the most recommended web host solutions in the world.
They offer various web hosting plans like shared, cloud, VPS, dedicated, reseller hosting, and more. If you are a WordPress fan, then you will like Bluehost. Because they have multiple web hosting plans regarding WordPress such as basic WordPress hosting, WP Pro, and eCommerce hosting. Other than that, they also offer domain registration facilities.
Bluehost has a variety of features with their hosting plans. For example, you will get a free domain name for the initial year upon registering a hosting account with them. And, some additional facilities are free SSL, free SSD, Spam Experts, unmetered traffic, free ad credit, CDN, and more.
Plus, the pricing of their plans is not that high as well. All of their web hosting plans come with 30 days money-back guarantee. At the moment, Bluehost is used by owners of about 2 million websites globally. And, many top brands also using Bluehost.
They have knowledgebase articles and video tutorials on their official websites. So, if you are facing an issue with your web hosting account, you will be able to fix it yourself. However, if you want their help, the Bluehost customer support team is always there for you 24/7. They are available via email, live chat, direct phone calls, and submitting tickets.
You can also reach them on their social media accounts. Like most other top hosting services, Bluehost also claims to have a 99%+ uptime guarantee. And, all of their servers are powered by SSD instead of HDD. So, you will be getting ultra-fast and secure websites with Bluehost.
Closing Thoughts:
So, have you found the winner between SiteGround vs. Bluehost for Malaysia web hosting? If not, there is no problem. Because we are here to help you out. In our opinion, SiteGround is the better option here. As you might have known that we have been using SiteGround for a long while to host many of our sites including the ReviewPlan.com.
And, from that firsthand experience, we can say that SiteGround has everything to be the top pick when it comes to Malaysia web hosting. Additionally, because of the Singapore data center of SiteGround, you will be able to get super performance if you are receiving visitors from Malaysia. So, SiteGround would be your best bet in this case.