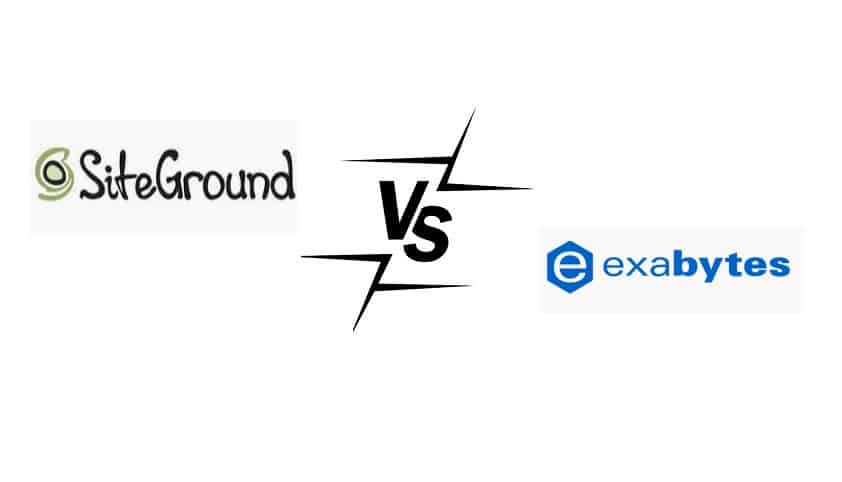 When it comes to international web hosting SiteGround is a top name. On the other hand, Exabytes is a well-reputed hosting company from Malaysia. So, for hosting Malaysian websites, it gets very tricky to find out the best option between these two.
If you are also in this position that is trying to find the best web host service between SiteGround vs. Exabytes for Malaysia web hosting, then this is the post for you. You can read the rest of the post to get a clear idea about the best choice between SiteGround and Exabytes from our comparison below.
So, without dillydallying, let's dive right in…
SiteGround vs. Exabytes: Comparison For Malaysia Web Hosting
SiteGround for Malaysia Hosting (Top Ranked)
Note: This website ReviewPlan.com is hosted on SiteGround
Server Response Speed Test Scored A+
Latest Uptime Stats (Real Records)
Chances are, you are already familiar with SiteGround. This is a reputed web hosting provider worldwide. If you are not familiar with this, then we will offer detailed insight into this hosting in the section. So, no need to worry if you have just heard about SiteGround.
This web hosting company is from Sofia, Bulgaria. It was founded and operating as a privately-held company. Right now, they have more than 2 million users globally. And, it is increasing day by day.
SiteGround has a reputation for offering ultra-fast website and industry-standard uptime. Aside from that this is also famous for its top-class customer support. But are all of this information true about SiteGround?
We can tell you that this is all true to the core. But how do we know? Here is a little secret for you. We are using SiteGround for quite some time to host many of our sites including this one (ReviewPlan.com). And from our firsthand experience with this web host, we can say that they are one of the best in class when it comes to web host services.
At the moment, they have most of the top web hosting packages like dedicated, WordPress, shared, VPS, cloud, WooCommerce, reseller hosting, enterprise hosting, and more. And you will also like their budget-friendly web hosting packages. As an international web host, their price might be a bit higher compared to Exabytes. But their performance is very top-notch.
They have 6 data centers located in the USA, UK, Netherlands, Singapore, Australia, and Germany respectively. And, you can pick the data center you want to host your site to. This is a great option if you are looking for a good Malaysian web host. You might ask why. The answer is that if you could host your site in a data center closer to Malaysia, it will perform better to the visitors of your site that are coming from Malaysia. Awesome, isn't it?
You can also rely on their customer support team as we know their quality of service. All of them are highly skilled professional that is friendly and co-operative. So, you will have no issues communicating with them whenever you are in doubt.
SiteGround also offers many premium features to their customers for free with their hosting packages like SSL certificates, CDN, unlimited bandwidth, unlimited emails, real-time security monitoring, auto update, auto backup, SSD server, and more.
They are also very strict about the security of their customer's websites. So, they have implemented WAF, DDoS protection, account isolation, real-time server health monitoring, AI anti-bot, and more. So, when it comes to web security, you can trust SiteGround.
And, if you want to build a website on WordPress, then you can choose SiteGround without a second thought. Because WordPress.Org officially recommend SiteGround as a top host for WordPress CMS. So, overall, we can recommend SiteGround for Malaysia web hosting.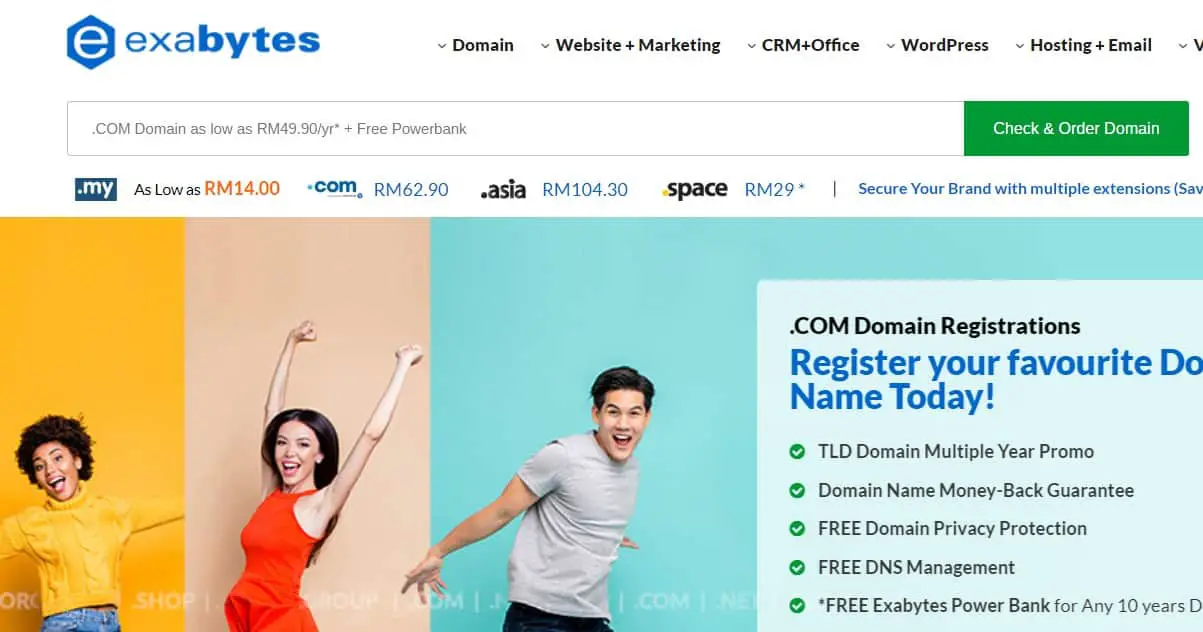 For our Malaysian visitors, Exabytes is a familiar name. This is a Malaysia based web hosting and IT solutions provider. Besides offering web hosting, Exabytes has many other services like domain registration, web security service, email hosting, customer management tool service, web design service, digital marketing service, SEO service, and more.
When it comes to web hosting they have shared, VPS, WordPress, dedicated hosting, and so on. On top of that, Exabytes also has multiple web design packages. For instance, if you want an online store website, they will create that for you within 3 days. And, you can also build your own website with their drag and drop website builder.
Another package is that they will build you a normal website within 7 days. All of these packages are very affordable, to be honest. Right now, they have over 140,000 customers worldwide. So, you can say that they are reliable. Exabytes offer 99.5% server uptime and 99.9% network uptime guarantee. But the best thing about Exabytes is their 100 days money-back guarantee.
You will also love their 24/7/365 customer support system. You can find them via phone, live chat, email, WhatsApp, and more. Exabytes has its data centers in Malaysia. So, for Malaysian websites, this is a great option, to say the least.
At the moment, Exabytes has a lot of popular customers like Sharp, 3M, Abbott, Hermo, MalaysiaKini, Hyundai, Sunway, Bridgestone, and more. So, if you are in a tight budget and want a web hosting provider from Malaysia, you can opt for Exabytes without any issues.
Last Words:
So, what is your decision? Which web host is the winner according to you? We know that Exabytes is a great option as it is from Malaysia. And, they have data centers in Malaysia. Also, they charge you in Malaysian currency. But still, SiteGround has some pros that are not available in Exabytes. And, as an experienced international web hosting service, SiteGround could easily come out on top of Exabytes.
In this case, you can use Exabytes if you want. But if you were asking us we would recommend SiteGround without any hesitation. Because they have a data center in Singapore. And, they have improved customer support, better performance, high-end infrastructure, and worldwide reputation compared to Exabytes.