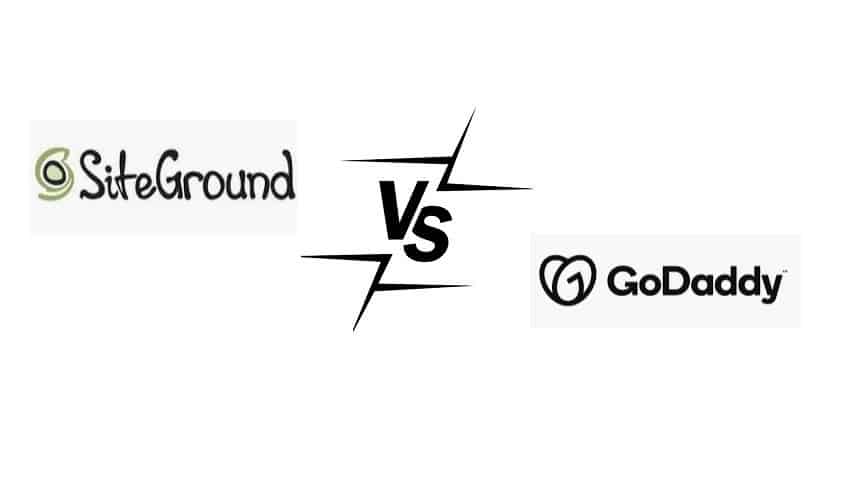 If you are looking for a web hosting service for your local Malaysia websites, both SiteGround and GoDaddy are good options. But we all know that both these options have their pros and cons. So, which is the top option between SiteGround vs. GoDaddy for Malaysia web hosting? For your convenience, we will compare both of these web hosting services in this post. Thus, you can figure out the best option for yourself on your own.
So, let's cut to the chase…
SiteGround vs. GoDaddy: Comparison For Malaysia Web Hosting
SiteGround for Malaysia Hosting (Top Ranked)
Note: This website ReviewPlan.com is hosted on SiteGround
Server Response Speed Test Scored A+
Latest Uptime Stats (Real Records)
First things first, you might already know that our website ReviewPlan.com is hosted on SiteGround. Yes, you have heard it right. We have been using their service for over a long while. And, honestly, we are very happy with the performance of their service. But why do we like SiteGround? There are a lot of good reasons to use SiteGround for a website owner as their web host.
For instance, they have a top-class customer support team. They are available 24/7 all-round the year. And, you can contact them from anywhere in the world without any issues using various methods like tickets, live chat, emails, and phone call. We have also had to take their assistance a few times. And, we can say that they were very fast in replying to the queries. Also, the customer support members that communicated with us were super-friendly.
On top of that, SiteGround has a good collection of thousands of web hosting related tutorials and how-to videos on their official website and YouTube channel. All those resources are free for all. So, even if you are not an active customer of SiteGround, you can access those to solve your hosting related issues.
SiteGround is not owned by any big corporate like EIG. Rather, they are a privately owned company from Sofia, Bulgaria. They offer many forms of web hosting packages including WordPress hosting, shared hosting, dedicated hosting, auto-scalable cloud hosting, dedicated hosting, reseller hosting, enterprise hosting, and more. And the pricing of their plans is very reasonable as well.
For extra safety, their shared hosting packs come with a 30 days money-back guarantee. And, the cloud hosting packs have 14 days of a money-back guarantee. They also have advanced web hosting features like free SSL, free CDN, free backup, website builder, managed web hosting, SSD storage space, unlimited traffic, unlimited database, and more.
All of their web servers are secured by ironclad security. For example, SiteGround has implemented Linux containers for account isolation, their own AI software against brute-force attacks, DDoS protection, and more. They also have a team of highly-skilled security experts that are keeping an eye on the vulnerabilities on the server-side.
If you love WordPress, then you should go with SiteGround. Why? Because WordPress.Org recommends SiteGround as a top web host officially for hosting WordPress websites. Right now, SiteGround has 6 data centers all over the world. Interestingly enough, one of those data centers is located in Singapore.
At the same time, you can choose the data center of your choice while opening a hosting account with them. So, you know this a great opportunity for our Malaysian readers. If you want the best performance on your local website from Malaysian visitors, you can host that site on the Singapore data center of SiteGround. Thus, we recommend using SiteGround above any other options.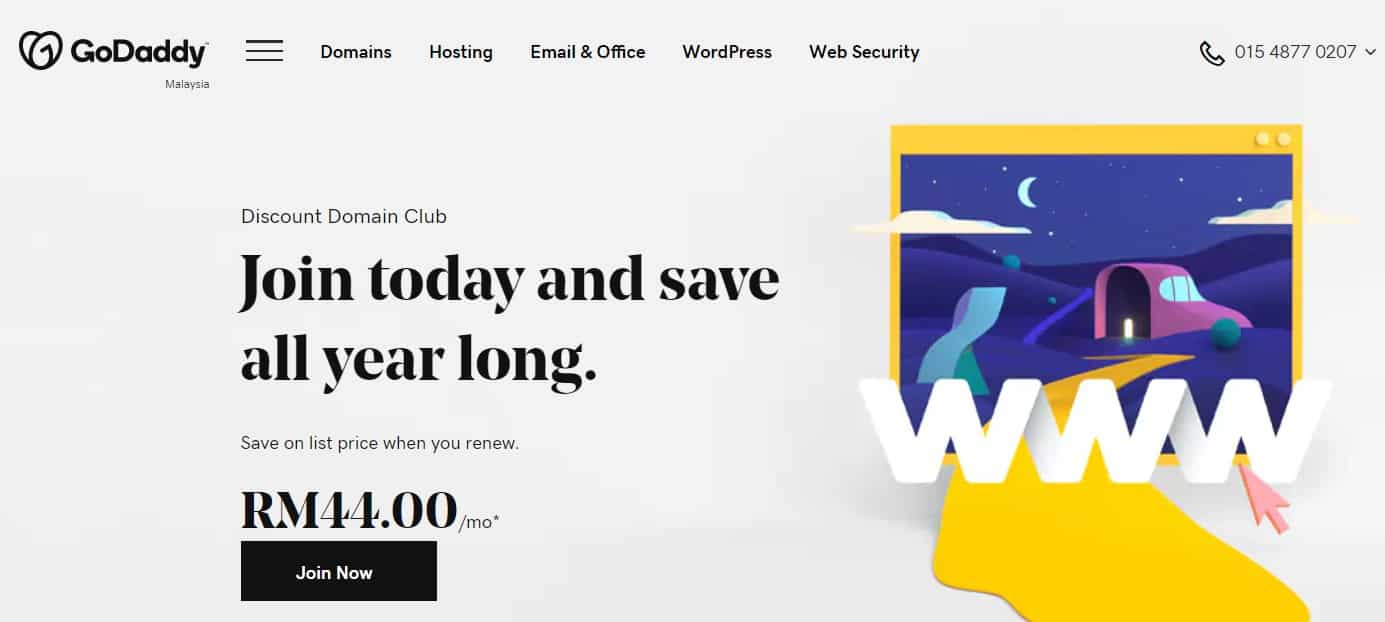 You might know GoDaddy from their domain registration service. Right now, they are one of the largest companies that sell domains of all kinds for websites. But besides selling domain names, they also offer web hosting services. And, their web hosting service includes all the popular hosting packages like shared, dedicated, WordPress, reseller hosting, business hosting, VPS hosting, and more.
GoDaddy offers a country-based service. For instance, if you are from Malaysia, you will be redirected to their Malaysian official webpage. And, the price of their hosting packages also varies depending on the country you are from. On top of that, they also offer customer support based on the country. For instance, you can talk with a Malaysian customer support staff of GoDaddy if you call their Malaysian support phone number.
Additionally, you can also contact them 24/7 via live chat and email from anywhere in the world. Their Malaysian web hosting starts at 4.49 USD per month at the moment of writing this post. During various promotions, you can snap that for less than this price. But there are a few drawbacks to GoDaddy as well.
First of all, it is reported by their current users that their customer support team is not fast enough. You might have to wait in queue for a long time before getting any answer at all. They also offer 99.9% network uptime like SiteGround. And, they have a free domain name with every higher-tier web hosting packages if you buy the annual plan.
Like other top web hosts, GoDaddy also has a knowledge base of educational articles and how-to videos on their YouTube channel and official websites. However, they have a lot of add-on services that other web hosting providers offer for free.
Some of these features are auto backup, SSL certificates, web security, and more. GoDaddy also offers both Windows OS and Linux OS based web hosting. Overall, for international websites, this is not a bad option. But for Malaysian websites, it is not that great.
Wrapping it Up:
Now that you know the features, specifications, pros, and cons of these two web hosting, you can choose the best one on your own. Still, you might be hesitant to make the final call. In this situation, we can help you with our suggestion. So, in our opinion, the best option for Malaysia web hosting is SiteGround.
Because this is a well-known web hosting service that is reputed for their top-class service and performance. And, their customer support team also have an edge compared to GoDaddy in many ways. Additionally, from our own experience using SiteGround, we can easily recommend them to our readers.