Editor Rating

Rated 4 stars

Excellent
---
Reviewed by:

Published on:

Last modified:
---
DISCLOSURE: This post may contain affiliate links, meaning when you click the links and make a purchase, we receive a commission.
Our Top Ranked #1 Web Host

Ideal for WordPress, Joomla, Drupal and eCommerce
What is SiteValley Hosting?
SiteValley is a New Hampshire based company offering high performance and reliable hosting solutions for personal and business use cases. While it focuses a fair bit on the business end of the spectrum, SiteValley offers a number of low-cost hosting plans as well for the lower end sector of the market.
The company uses high-quality Cisco networking hardware infrastructure and subscribes to high-speed internet connectivity through multiple vendors for enhanced reliability and sustained operability without suffering outages. With its 99.9% server uptime guarantee, you are assured of a very reliable hosting solution that does not break the bank. Let's take a closer look at SiteValley in this review.

SiteValley Reviews on Hosting Plans and Services
Starting off the company's offerings is the affectionately named Newbie Hosting plan that costs USD 30 annually or USD 2.50 per month. The Newbie Hosting plan is perfect for people who are just getting started with web hosting and have moderate needs from their hosting plan. This will not be sufficient for business endeavours but it is an affordable plan to get you started with your own website.
Shared hosting plans are the intermediate tier for most general purpose websites and unless you deal in high traffic situations frequently should be perfect for most hosting needs.
Shared hosting plans are affordable and offer a decent allocation of resources that is perfect for most non-commercial requirements. Even small e-commerce websites should do just fine with shared hosting unless you are fairly popular. In other words, shared hosting is a sufficiently featured hosting plan unless you have enterprise-grade requirements.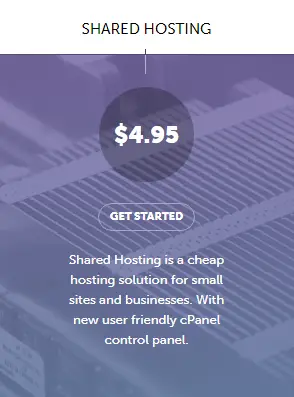 SiteValley Reviews on VPS Hosting
If you do have enterprise-grade hosting needs, consider stepping up to the high-performance plans of cloud hosting via virtual private servers. VPS hosting plans from SiteValley are perfect for high usage scenarios where you require performance as well as scalability and flexibility.
Cloud hosting platforms offer you the computing power you need while retaining the ability to rapidly scale up resource allocations to fit your requirements at a moment's notice. For instance, if you anticipate high traffic situations occurring in the near future, you can simply increase your resource allocation at the click of a button and your site will be equipped to deal with the increased site load.
VPS hosting plans come in two flavours: powered by either Xen Virtualisation or OpenVZ. While Xen is a full-featured hypervisor platform that guarantees accurate resource allocation and server isolation, OpenVZ offers some unique features like burstable memory and other resource allocations that can be useful in high load situations where multiple users need to be balanced.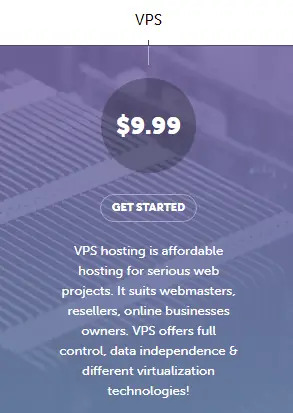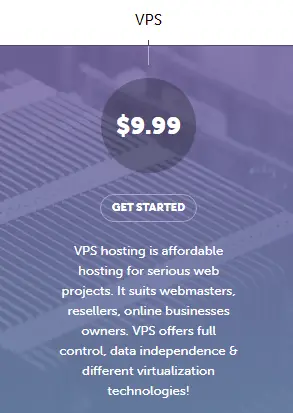 VPS hosting plans from SiteValley come with a free domain name and unmetered bandwidth. You also have your choice of Linux operating system and industry standard control panel interfaces like Webuzo, cPanel, and DirectAdmin. CDP backup service automatically backs up your precious data to protect it from catastrophic hardware failure or data corruption.
SiteValley Reviews on Dedicated Hosting
However, for the very best in hosting performance and reliable server performance, you have to go with the dedicated server options from SiteValley. Dedicated servers are just what they sound like: they offer dedicated hardware resources exclusively for you and are offering the best possible combination of reliability and superior performance unmatched by any other hosting platform.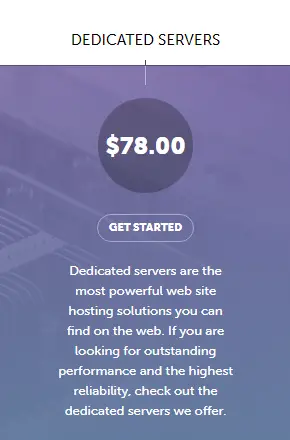 SiteValley Reviews on WordPress Hosting


SiteValley does not offer traditional WordPress hosting plans on its platform. This is usually a good sign because it means the company is veering away from misdirection and also utilising its resources in offering quality hosting services and not dressed up shared hosting plans.
SiteValley Reviews on Support and Customer Service
SiteValley excels in offering great customer service. Since its foundation in 2001, the company has built up a vast body of goodwill thanks to its dedicated customer service team.
Technical support infrastructure is also excellent, with trained technicians and support executives who resolve even complex issues in a matter of minutes. Customer service is a point of pride with SiteValley and it shows. Customer satisfaction is remarkably high and outbound site migrations are some of the lowest in this price bracket.
SiteValley Reviews on Uptime Performance and Server Status
SiteValley is known for its reliable network infrastructure that has historically had encountered very little downtime. Speeds are pretty consistent all throughout the year, thanks to the company's multiple hardware and network redundancies. Overall, SiteValley servers have some of the best uptime records, especially in its price bracket.
Good and Bad of SiteValley
Good
Excellent spread of hosting plans
Affordable hosting plans and great value for money
Excellent server reliability
Great server performance
Exemplary customer service support
Bad
No dedicated WordPress offerings
Summary of SiteValley
If you are looking for value for money hosting solutions, look no further than SiteValley. The company is widely trusted and offers excellent services with very few compromises.
Compare SiteValley With Our Top Ranked Web Hosts!
SiteGround vs HostGator vs SiteValley

SiteGround

HostGator

SiteValley
Rating

Rated 4.5 stars

Rated 4.5 stars

Rated 4 stars

Price

$3.95/month

$3.95/month

$2.50/month

Criteria